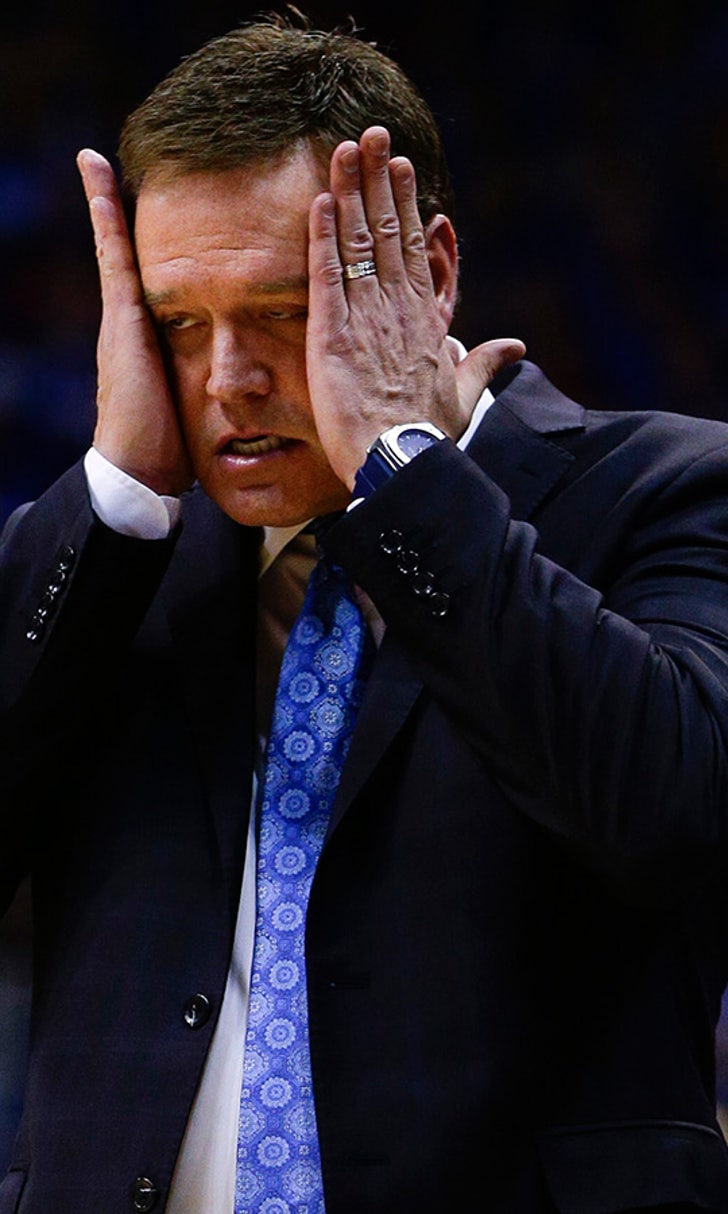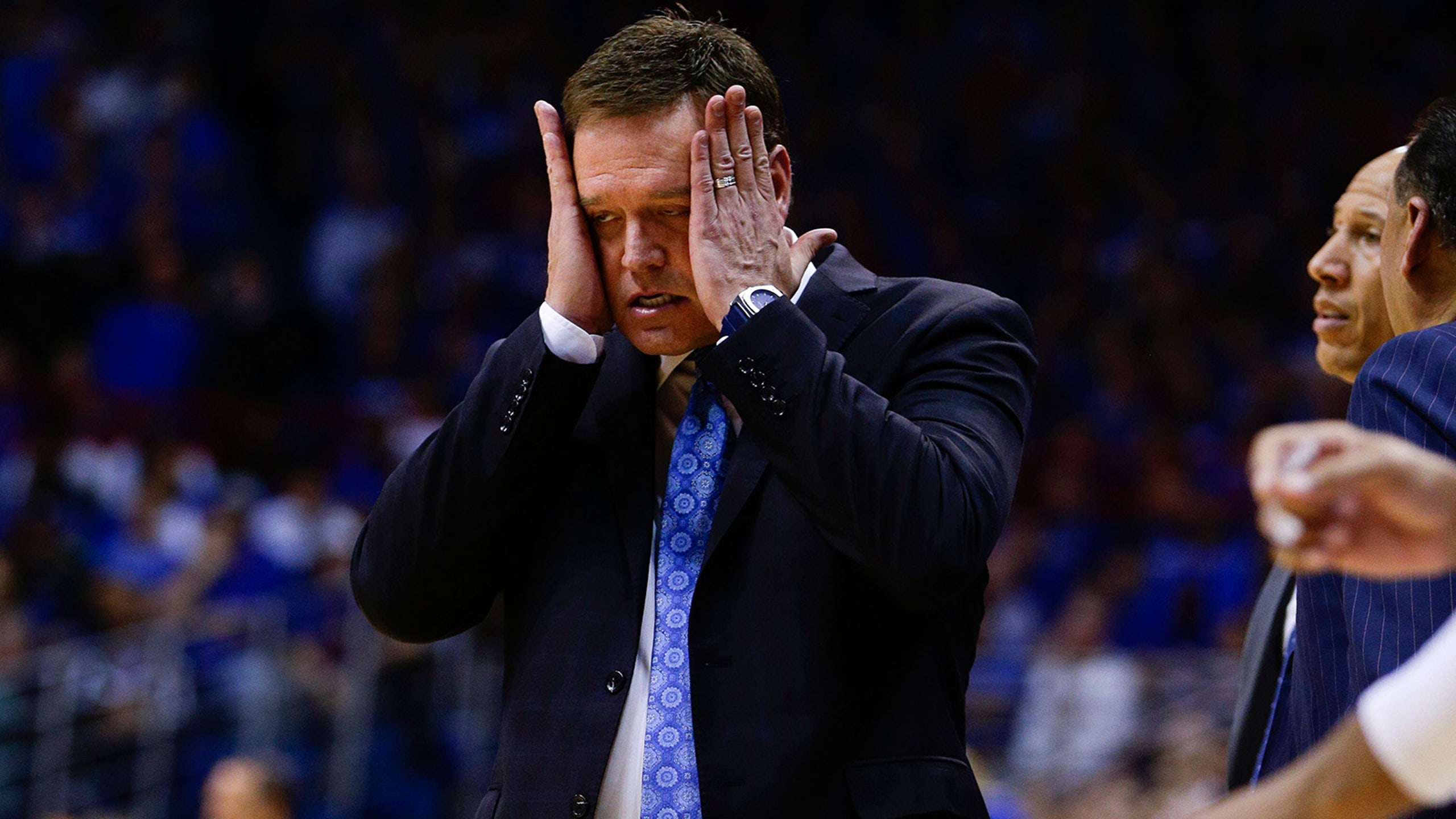 Bill Self profanely rips his own player over garbage-time dunk
BY Jimmy Traina • February 4, 2016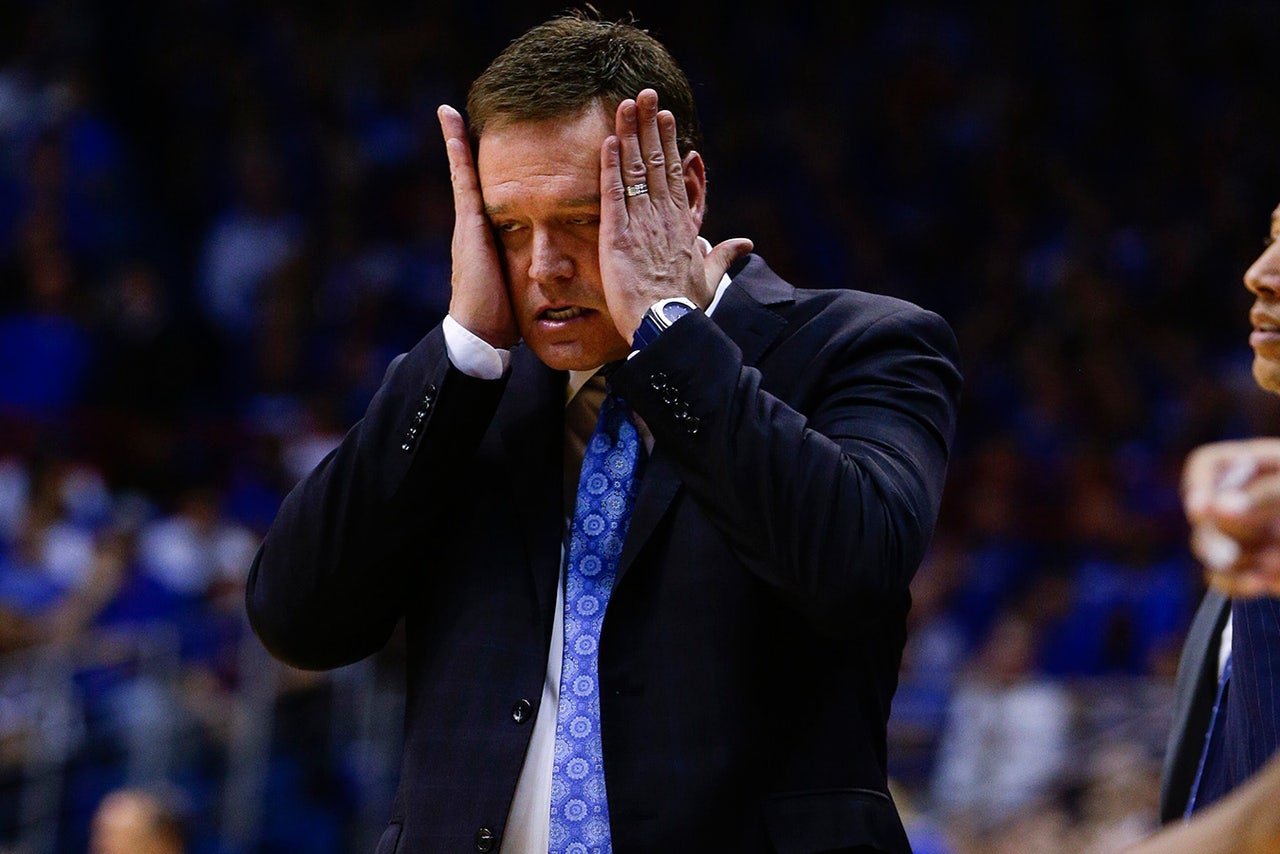 But how do you really feel, Bill Self?
The Kansas coach was livid with sophomore guard Brannen Greene for dunking with one second left while the Jayhawks had a 16-point lead on Kansas State during Wednesday's game.
"Brannen Greene, we've put up with him doing some stuff in the past, but that was probably the biggest dick move I've ever had a player do during a game," Self said. "To dunk the ball like that when the other team --€" even their players are going, 'How disrespectful to the game.'
"It certainly showed unbelievably poor sportsmanship."
Self didn't exactly cool down as time went on.
---
---