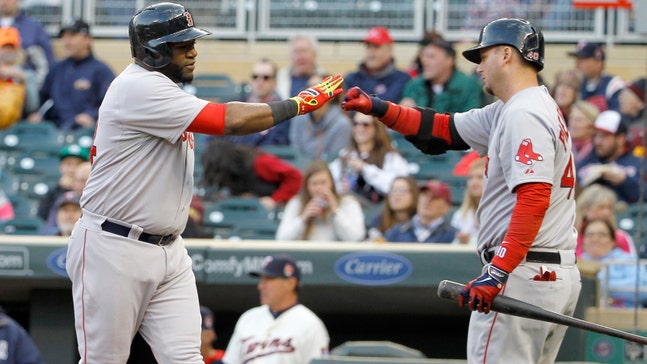 Big Papi's blasts leave Twins in awe
Published
May. 15, 2014 12:38 a.m. EDT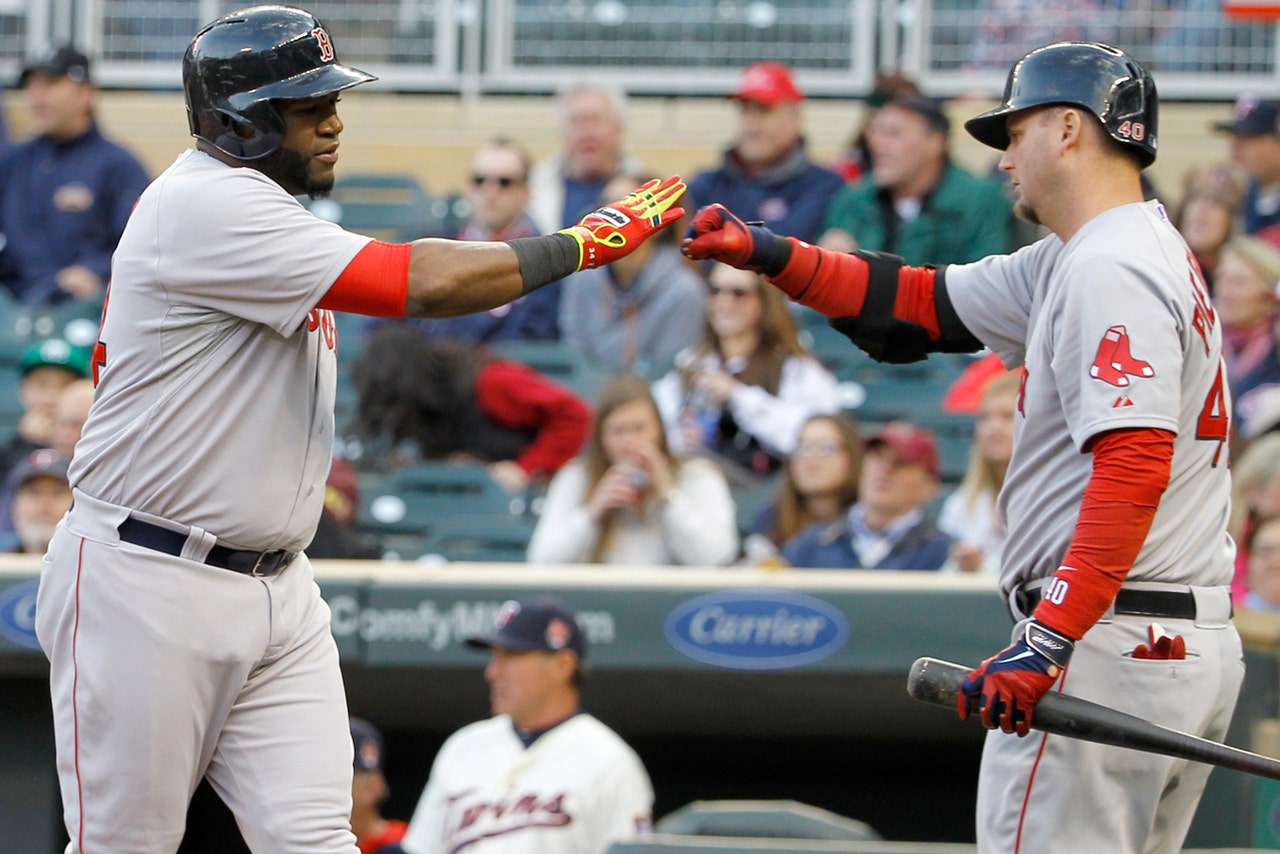 MINNEAPOLIS -- David Ortiz could very well be taking part in the Home Run Derby at Target Field in mid-July.
Over the last two days, the Red Sox slugger has gotten plenty of practice.
Ortiz hit a pair of 400-plus foot home runs Wednesday against Minnesota to lead Boston to a 9-4 victory over the Twins. It came just one day after he did the exact same thing, albeit in an 8-6 loss.
Twins manager Ron Gardenhire said Tuesday that the message in his team's meetings this week was to not let Ortiz beat them. Despite two home runs by the man they call Big Papi on Tuesday, it wasn't enough for Boston in a Twins victory.
One day later, Ortiz teed off again at Target Field. This time, his mammoth home runs wound up costing Minnesota.
"You can get David out. We've gotten him out plenty of times," Twins manager Ron Gardenhire said of Ortiz. "If you're making pitches like that right now, he looks like he's got the ball on a tee."
Ortiz's first blast of the night came with two outs in the third inning. Already with a double in his first at-bat, Ortiz connected on a pitch from Twins starter Kevin Correia and sent it an estimated 420 feet into the seats in right-center field to give Boston a 3-1 lead. It came on a 1-0 pitch from Correia and seemed to carry forever before landing in its final destination in right-center.
Correia felt he made a good pitch to Ortiz in the first inning that he still hit for a double to right-center. The pitch he threw two innings later that was sent over the fence caught too much of the plate.
"Obviously, he's pretty hot right now. He's an incredible hitter. He's a future Hall of Famer," Correia said. "I tried to cut him in. It didn't get there. It was a little lower than I wanted it. It ended up in about the worst spot."
Two innings later, Ortiz crushed his fourth home run in two games. This time, Minnesota reliever Caleb Thielbar was the victim against Boston's designated hitter. The left-handed Thielbar got behind 2-0 to the left-handed Ortiz and eventually was down 3-1 in the count before Ortiz turned on an 89 mph fastball.
Ortiz's second home run of the game didn't travel quite as far as the first, but was still estimated at 414 feet.
"When he squares up a pitch, there is no ballpark in the country that's going to hold him in," said Red Sox manager John Farrell said. "He's in one of those stretches right now."
With his first home run of the night, Ortiz passed Jim Rice for third on the all-time Red Sox home run list with 383. He now has 442 in his career, with 58 of those coming in six seasons with Minnesota and 19 coming against his former club -- including four this week.
Ortiz's history in Minnesota has been well-documented. Originally signed by the Twins in 1992 out of the Dominican Republic, he eventually debuted in the majors in 1997 as a 21-year-old. Though he had a 20-home run season with the Twins in 2002, he never developed the power that he eventually found with the Red Sox.
Two years after leaving Minnesota for Boston, Ortiz hit 41 home runs in what would be the first of three 40-plus homer seasons. His career-high 54 home runs in 2006 were also the most in the majors.
Coming into the three-game series against Minnesota, Ortiz had just five home runs in 11 career games at Target Field. He nearly doubled that total in the span of 14 innings with four more blasts to the deepest part of what has become known as a pitcher's park. Thanks to his three-hit night Wednesday, Ortiz is now batting .528 with nine home runs and 22 RBI in 13 career games at Target Field. He has one more game Thursday to possibly add to that total.
And he could add to that home run total if he takes part in the home run derby at this same park in just a few months. But first, the Twins' focus is on not letting Ortiz hurt them for the third day in a row as they go for a series win Thursday.
"When we get the ball where we're supposed to, he can be out," Gardenhire said. "People are getting him out. We're just not throwing the ball where we need to throw it. . . . We said we were going to pitch him tough. Well, we're not pitching him tough. We've got to be better pitchers, and our staff has to do a better job."
Follow Tyler Mason on Twitter
---