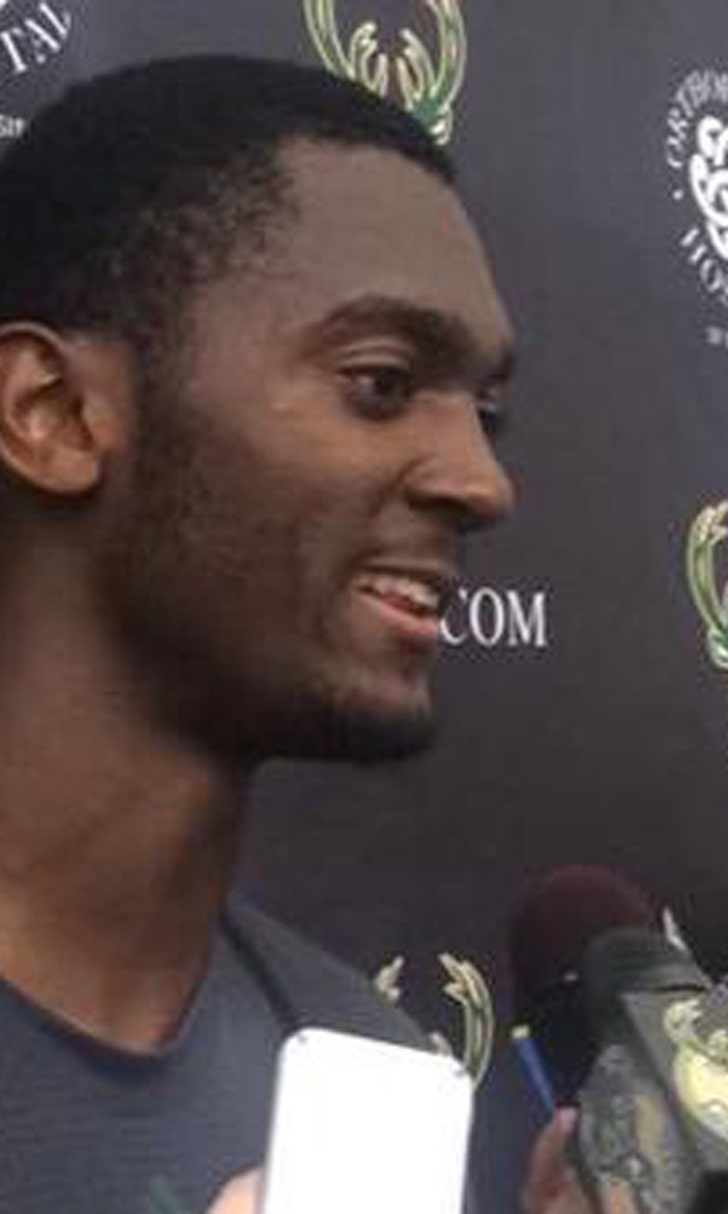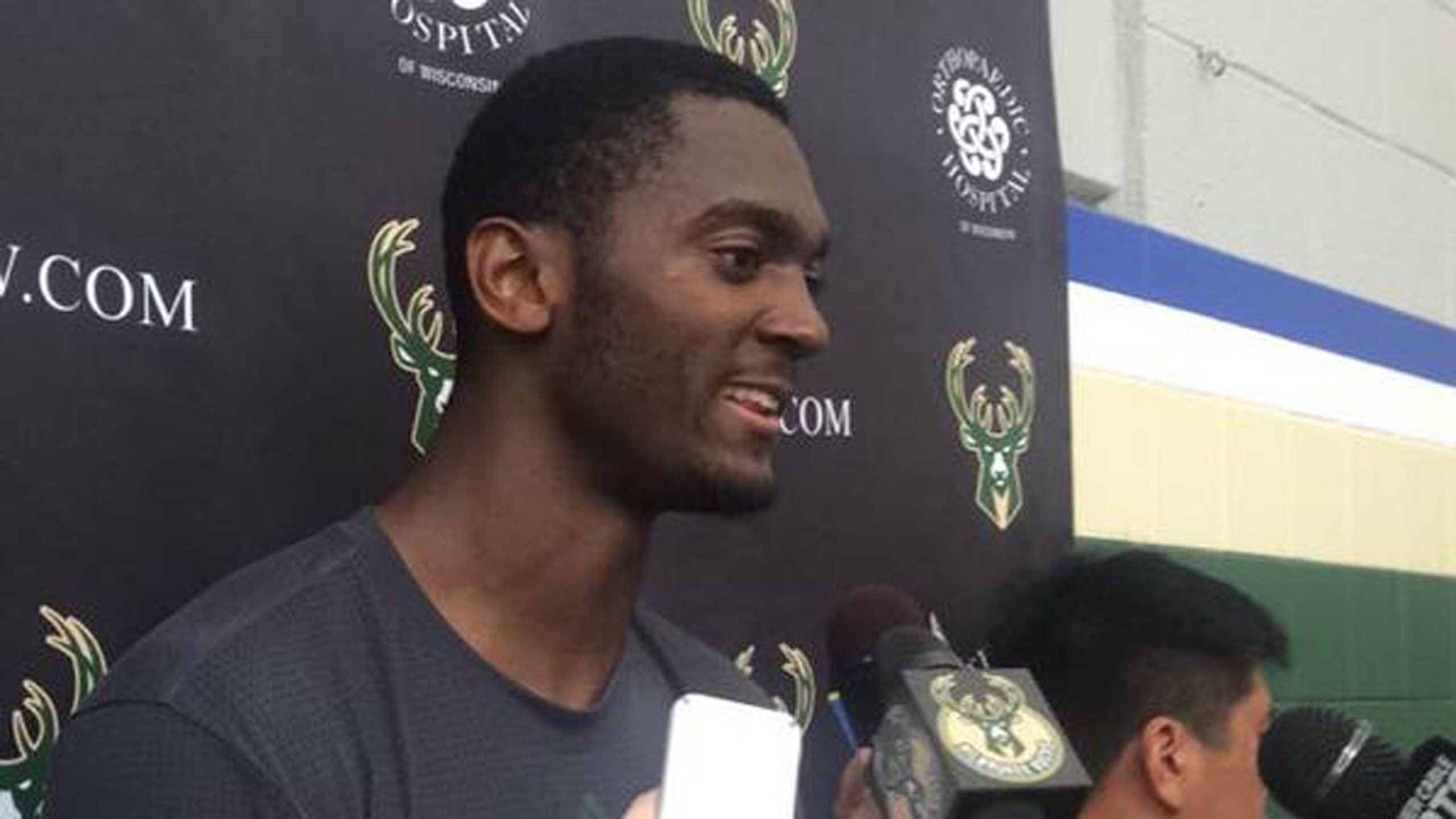 Big men Portis, Harrell battle during Bucks' draft workout
BY foxsports • June 17, 2015
ST. FRANCIS, Wis. -- Draft workouts held by the Milwaukee Bucks are closed to the media, but director of scouting Billy McKinney painted a pretty clear picture of the battle that took place Wednesday between potential first-round picks Bobby Portis and Montrezl Harrell.
"It was like a round of Mortal Kombat out there," McKinney said. "Those guys really played hard."
Portis and Harrell were two of the six players the Bucks had in for a workout Wednesday at the Orthopaedic Hospital of Wisconsin Training Center.
Also in attendance were Notre Dame point guard Jerian Grant, Louisville point guard Terry Rozier, St. Mary's power forward Brad Waldow and Slovenian center Ziga Dimec.
The workout was characterized as spirited until it ended when Harrell sprained his left ankle during a three-on-three session.
"He sprained his ankle toward the end of it," McKinney said. "He has a couple of other visits he has to make. Just for precautionary measures we're going to make sure he gets the proper treatment."
Portis, Harrell and Grant could be options for the Bucks with the No. 17 pick in NBA Draft on June 25.
Despite all the hype surrounding the University of Kentucky, Portis was named the SEC Player of the Year after averaging 17.5 points and 8.9 rebounds during his sophomore season at the University of Arkansas.
Portis came to the Razorbacks as a highly touted prep player. The 6-foot-11 forward averaged 12.3 points and 6.8 rebounds as a freshman before taking a significant leap forward as a sophomore.
"I had the hype, but I didn't have the confidence," Portis said. "I was thrown into the fire a little bit. My first two games were at the Maui Invitational. I was like, 'Dang, college is really tough.' I had to come back this year with a little more confidence and swag."
DraftExpress.com has Portis as Milwaukee's pick at No. 17. With Ersan Ilyasova no longer on the roster, the Bucks could benefit from having a stretch power forward on the roster.
"He's a guy that can play four and five," McKinney said. "He can play inside. When he was at Arkansas he played on the perimeter a lot. He can make outside shots. He can initiate offense from the elbows, which a lot of teams do, including us. He can also post up inside. Playing against Harrell today, you can see they both have a tremendous amount of toughness."
Portis shot 53.6 percent from the field and 46.7 (14 for 30) percent from beyond the arc last season at Arkansas.
In a meeting at dinner Tuesday night, Bucks coach Jason Kidd told Portis that Milwaukee is looking for a stretch power forward with an ability to score and hit perimeter shots.
Portis will participate in one last draft workout Friday in Atlanta. The Hawks hold the No. 15 pick in the draft.
"Those are some of the things I do well," Portis said. "It kind of goes hand-and-hand with the organization and myself. I'm around their area at 17. I think it would be cool, but anything can happen on draft night."
Portis' versatility also makes him an attractive option for the Bucks. He's capable of playing on the perimeter as a stretch power forward but McKinney also views him as able to step in and play center in certain lineups.
The Bucks will have versatile players Giannis Antetokounmpo and Jabari Parker likely seeing the majority of the minutes at small forward and power forward. Portis' ability to play center at times could separate him from other "stretch-four" options Milwaukee may be considering.
"You look at the NBA center now, you don't have the dominant guy like Shaquille O'Neal that would just bury you inside," McKinney said. "It is becoming a more perimeter-oriented game with big guys like the Euro league was years ago. A lot of the American players have been learning that skill from a young age. It has been good for the game."
Before he was injured, Harrell impressed the Bucks with the level of intensity he brought to the workout.
The former Louisville star was the Karl Malone Power Forward of the Year in college basketball last season after averaging 15.7 points and 9.2 rebounds per game for the Cardinals.
McKinney views Harrell, who is 6-foot-8 and 240 pounds, as a smaller and less athletic version of Nuggets forward Kenneth Faried.
"What does a guy hang his hat on?" McKinney said. "What is he going to give you every night? His effort is really crazy. Harrell is not as athletic (as Faried), but he is tenacious."
With the draft quickly approaching, the Bucks have a good sense of the pool of players from which they will have to select.
Milwaukee will hold its final workouts Thursday and Monday. McKinney described the prospects invited to the final two workouts as potential late-risers on draft boards.
"The big question that we have with eight days remaining is who is going to be there," McKinney said. "Right now it is just a matter of who is going to go where."
Follow Andrew Gruman on Twitter
---