Better safe than sorry? Fans sound off on Dale Jr.'s decision to hang back in Talladega
Published
May. 5, 2014 4:00 p.m. EDT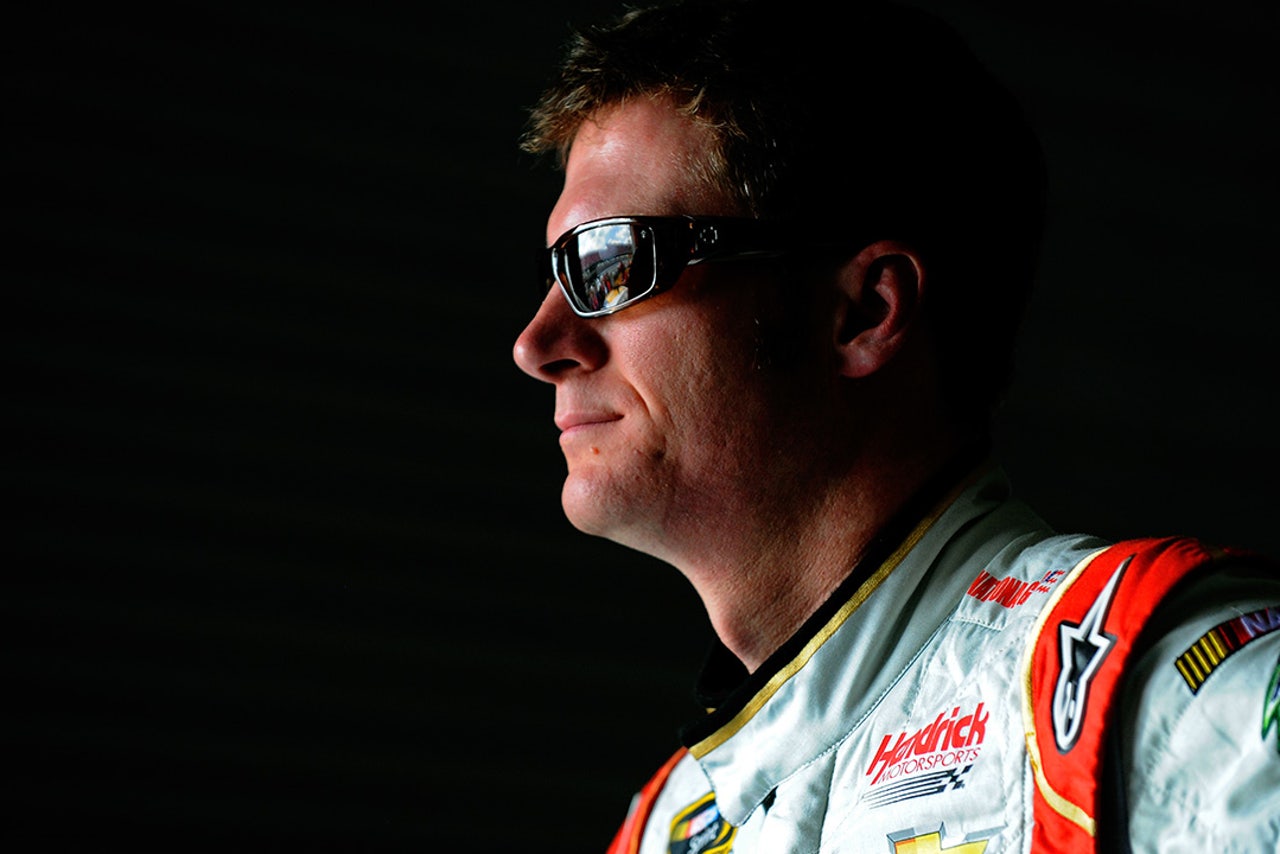 Dale Earnhardt Jr. admitted he was in no mood to take chances.
During Sunday's Aaron's 499 at Talladega Superspeedway, Earnhardt hung well back of the leaders during the closing stages of the race ... eventually finishing 26th. 
"It's hard to drive up through there," Earnhardt said. "The track is three-wide forever. You know they're going to crash and I can't afford to wreck anymore here. So, you've just got to pick your battles.
Junior wasn't pleased with the way things worked out.
Earnhardt's conservative approach did not sit well with some in "Junior Nation."
Running around in the back of the pack at Talladega is not very Earnhardtlike! #DaleJr

— Race Fan (@88NotFound) May 4, 2014
#DaleJr = biggest chicken on the track today ... Congrats.

— Heath Corwin (@Heath_Corwin) May 4, 2014
However, others came to Earnhardt's defense ... including our very own Kenny Wallace. 
Our hero @DaleJr "IS NOT" a prisoner to "The People" Dale can races as he pleases after (2 concussions) I support @DaleJr ?

— Kenny Wallace (@Kenny_Wallace) May 5, 2014
Good run by Dale Jr. Car was bad fast. Made his move but got blocked so dropped back to be safe. Save that car for next time. #DaleJr

— Jose Diaz (@LamboGTR) May 4, 2014
Sad finish for #DaleJr but he had a fast car and kept it clean. Can't wait to see that car back here in the chase. #NASCAR

— Dan Dismounts-Thrice (@DANdismounts) May 4, 2014
With the benefit of hindsight, Earnhardt had this to say.
"@nascarrulesz: @DaleJr if you could have done anything different would you have ?" I would have fought it out in the pack 4 a few spots.

— Dale Earnhardt Jr. (@DaleJr) May 4, 2014
What do you think?
---