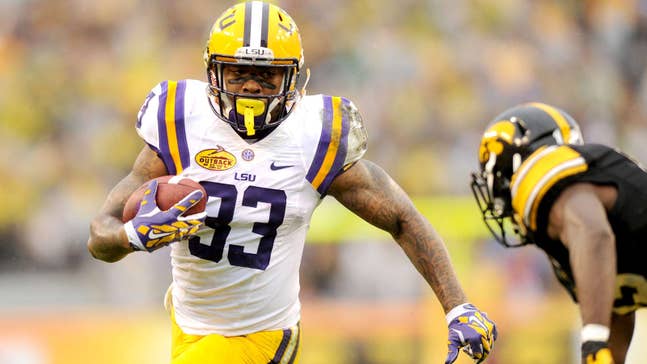 Bengals tap LSU's Hill in second round
Published
May. 9, 2014 9:15 p.m. ET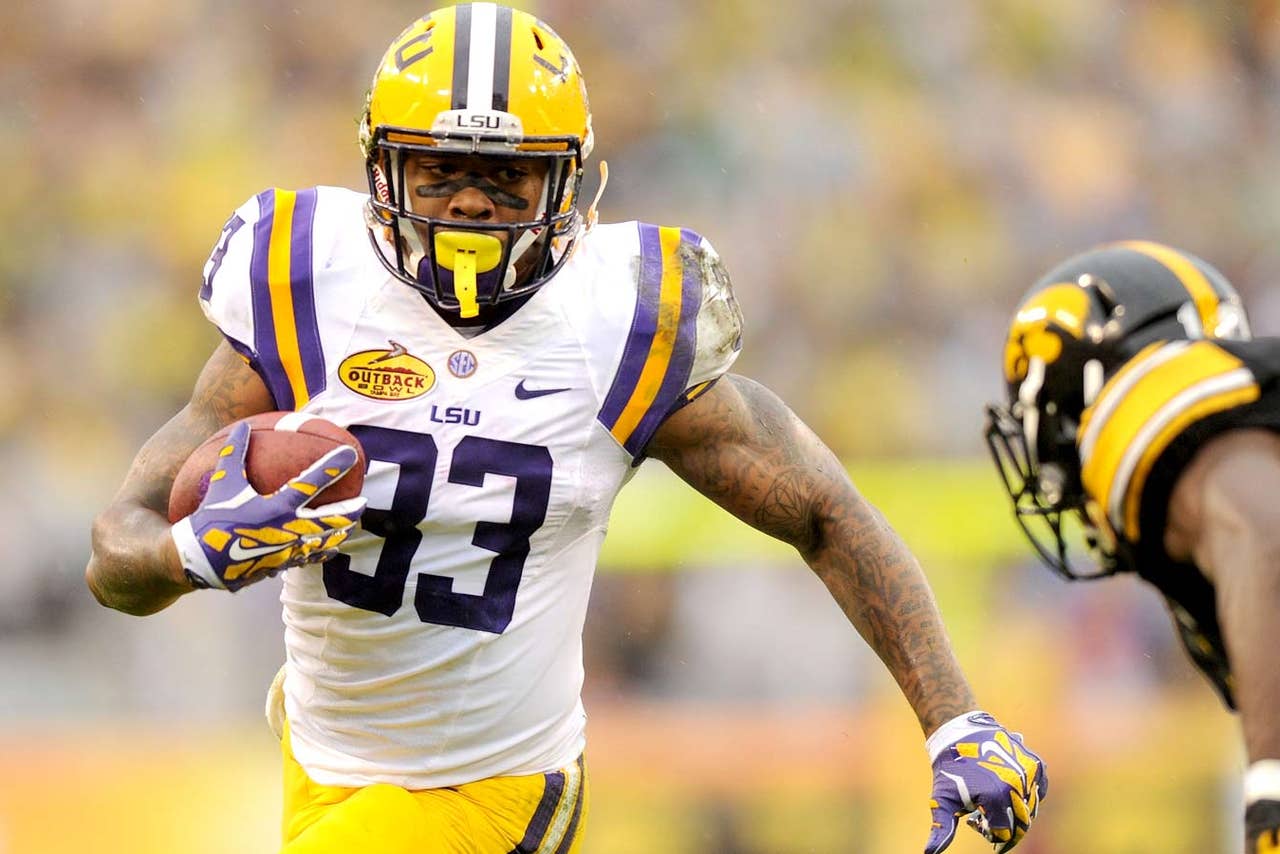 CINCINNATI (AP) -- The Bengals took running back Jeremy Hill from LSU in the second round of the NFL draft on Friday night, showing their commitment to run the ball under new offensive coordinator Hue Jackson.
Cincinnati returns power running back BenJarvis Green-Ellis and Giovani Bernard, who was taken in the second round last season and can catch passes. Hill is more of a power runner but can catch the ball.
There was no running back taken in the first round. Hill, the 55th overall pick, was the second one chosen overall. The Bengals intend to take some of the pressure off quarterback Andy Dalton by emphasizing the run more this season.
Cincinnati split its first two picks between defense and offense.
The Bengals chose cornerback Darqueze Dennard with the 24th overall pick on Thursday night, adding some youth to the oldest position in the team. Dennard won the Jim Thorpe Award given to the nation's top defensive back.
Cincinnati also was looking to add a defensive lineman. End Michael Johnson left as a free agent and tackle Geno Atkins is recovering from reconstructive knee surgery. The defense ranked third overall last season, using a rotation on the line that kept everyone fresh.
---