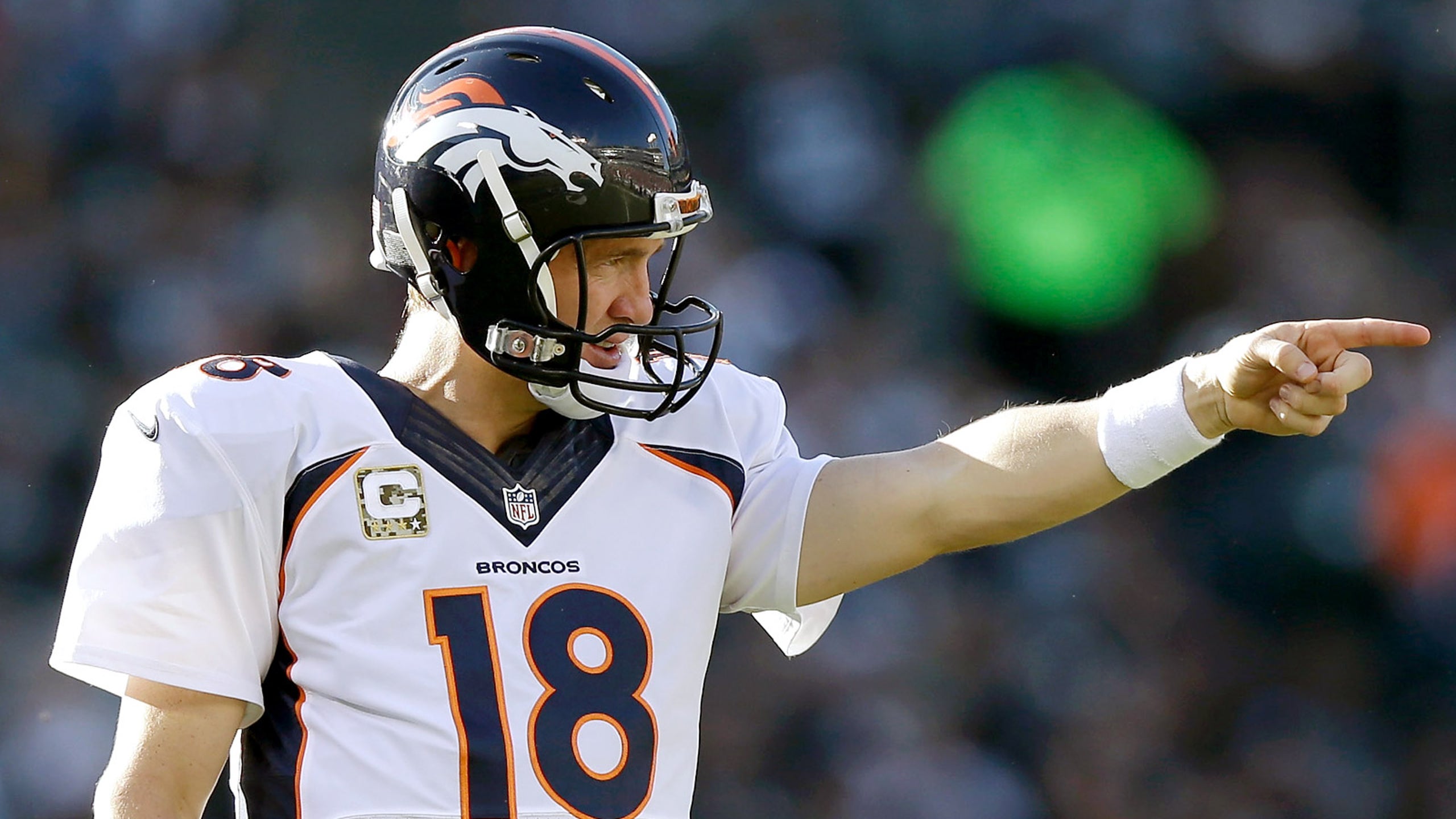 Bengals opponents a study in contrast
BY foxsports • December 15, 2014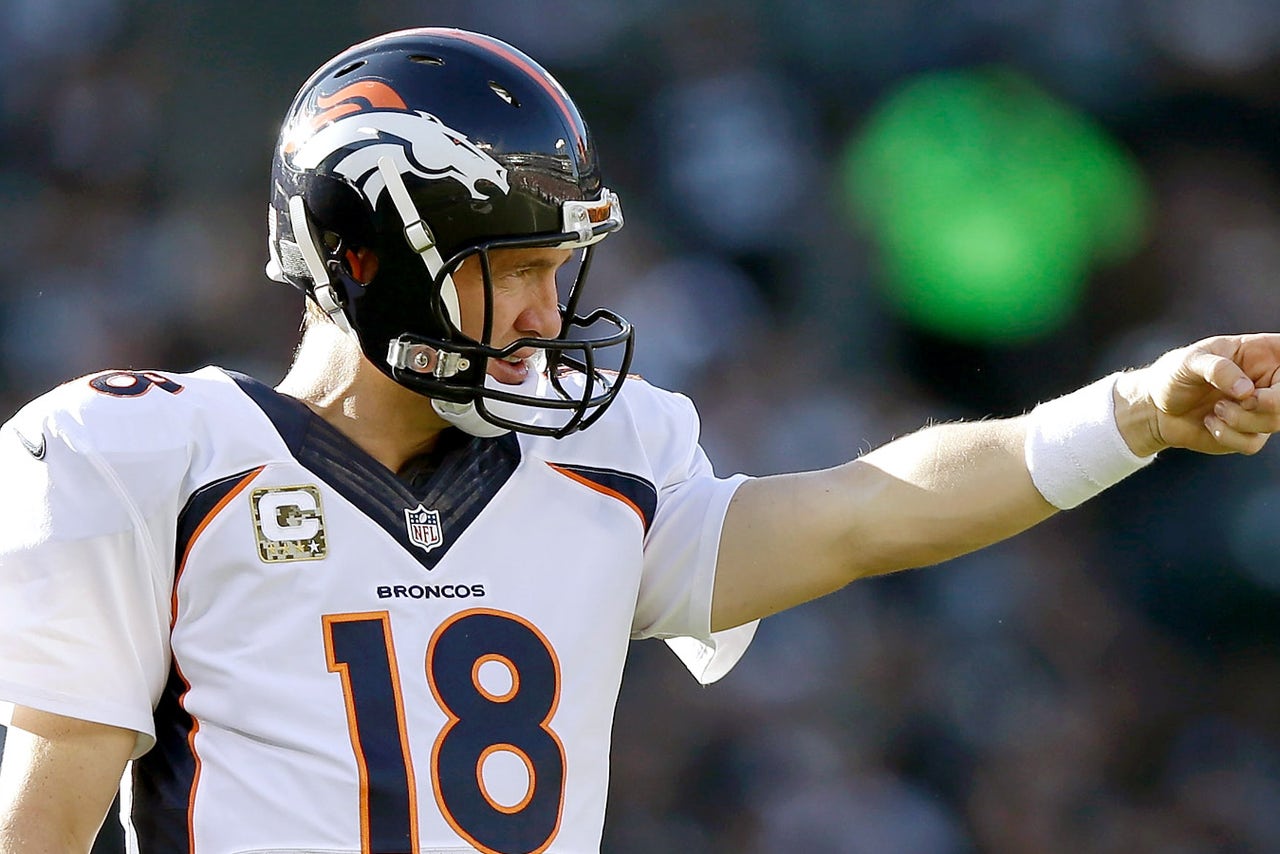 CINCINNATI -- Johnny Manziel had attempted nine NFL passes before getting his first career start on Sunday against the Bengals. Peyton Manning could throw his 9,000th career pass next Monday night when the Bengals host the Denver Broncos.
The Bengals are going from playing against an NFL preschooler to PhD holder in the span of eight days.
Peyton Manning doesn't take too many naps or snack breaks during a game, and he's especially never done so against the Bengals in his career. In eight games against Cincinnati between his time with Indianapolis and Denver, Manning has never been on the losing end of the scoreboard. He's completed 66.5 percent of his passes for 2,118 yards, 20 touchdowns and just five interceptions. His overall passer rating against the Bengals is 106.8 and he's had a rating of 104.7 or better in five of the eight games.
"It's going to be a big shift, safe to say," said Bengals head coach Marvin Lewis on Monday, less than 24 hours after his team knocked Manziel and the Browns up and down the field at FirstEnergy Stadium in a 30-0 win that keeps them in first place in the AFC North with a 9-4-1 record. Denver clinched the AFC West title on Sunday with a 22-10 win at San Diego that improved the Broncos to 11-3.
Manning threw for 233 yards and one touchdown against the Chargers, completing 14 of his 20 passes. It's the second game in a row Manning has attempted just 20 passes, his fewest of the season. He was sick the night before Sunday's game and banged up during it but with the way the Broncos have been running the ball lately that wasn't something that couldn't be overcome.
Peyton Manning is still Peyton Manning and that means a whole different dynamic set of problems for the Bengals and defensive coordinator Paul Guenther this week. Having an extra day to prepare is probably a good thing. Guenther went back into the college archives last week as he researched and planned to face Manziel. He looked at old Texas A&M game tape against LSU and Missouri, two defenses that gave Manziel his most troubles last season. Guenther also looked at some of Manziel's play from the preseason and the few snaps he'd gotten this regular season.
"I was telling the players after the game I don't typically get nervous before games but I was before that game because I wasn't sure what kind of plays we were going to see," said Guenther on Monday of Manziel. "Could have been triple option. It could have been anything. I try to prepare the guys. I always tell the guys I am never nervous on gameday, I get nervous on Tuesday, Wednesday and Thursday to make sure I am showing those guys the right things. That I am putting those guys in position to see it all the same way and showing the right looks all the time. On game day you are prepared, but this time I wasn't really sure."
Guenther and his players had Manziel figured out from the start, limiting the Browns to 107 yards of offense. Only two other times in franchise history has a Bengals defense given up fewer yards in a game, and never has an opponent had fewer than the five first downs against the Bengals than Cleveland did.
Guenther won't have to search so hard for tape on Manning. Devising and then executing a game plan against him and the Broncos is another matter.
"We've played Peyton before, we understand it's a whole different setup," said Guenther. "With Peyton, obviously, you have however long he's been in the league or with Denver. You have plenty of game film on what they are going to do. You have a quarterback with that kind of experience you have to be sound in everything you are doing."
The Bengals pressured Manziel all game, sacking him three times, hitting him numerous other times and intercepting him twice. The Broncos have allowed Manning to be sacked just 14 times this season, the fewest amount in the NFL.
"We've got to do a good job in the coverage," said Guenther. "They go hand-in-hand. We've got to be tight in coverage and not give him a clean pocket."
The last time the Bengals faced Manning they lost 31-23 in 2012. Manning threw for three touchdowns in that game, the fifth time in eight games against the Bengals he's had at least three touchdown passes. Bengals cornerback Terence Newman did intercept two of Manning's passes and the Bengals broke up five others but they never sacked Manning and were credited with getting just one hit on him.
Suffice to say, Peyton Manning is no Johnny Manziel.
"It's a challenge. He gets everyone's attention in this building right away," said Lewis. "The player he is, how he carries himself, how he runs things on the field, it's going to be a great challenge for us. It's what it's supposed to be in December, just like this."
Follow on Twitter FSOhio_KGoheen
---