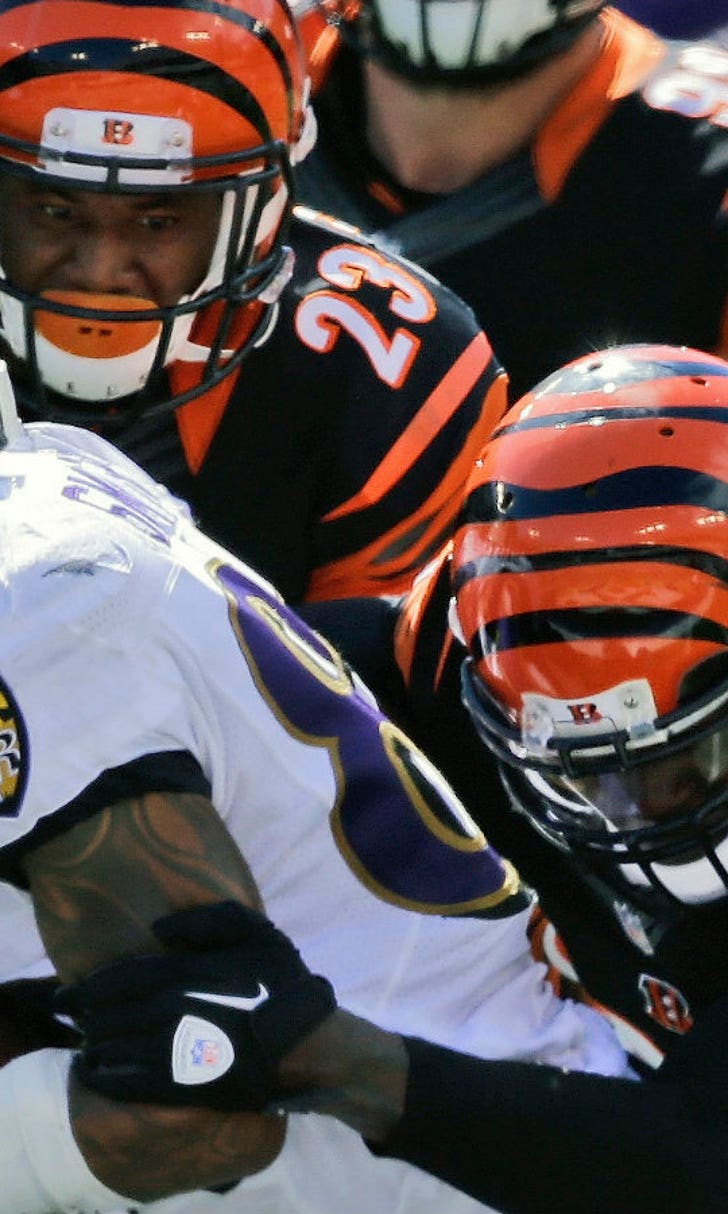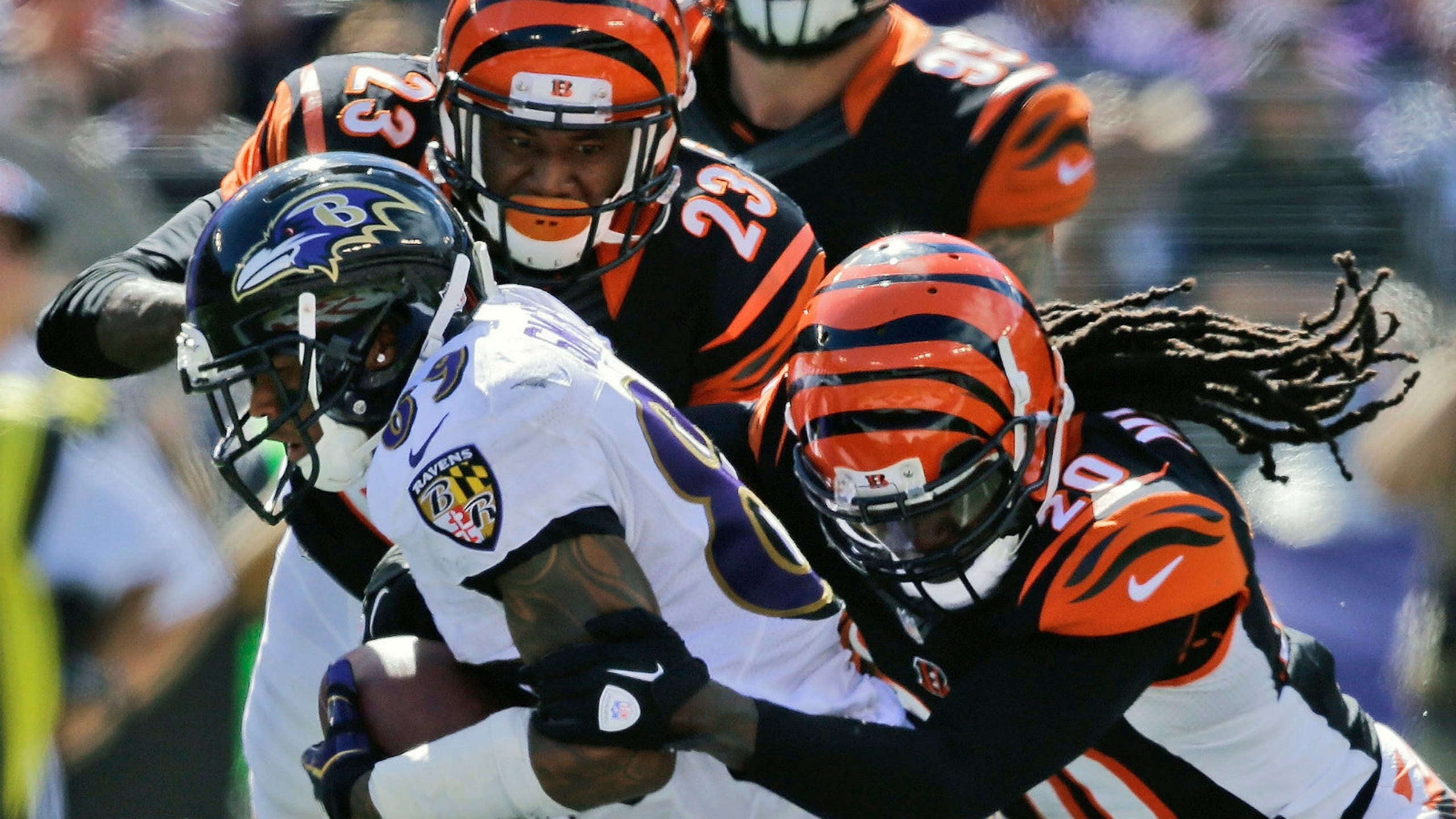 Bengals face big challenge against Baltimore
BY foxsports • October 22, 2014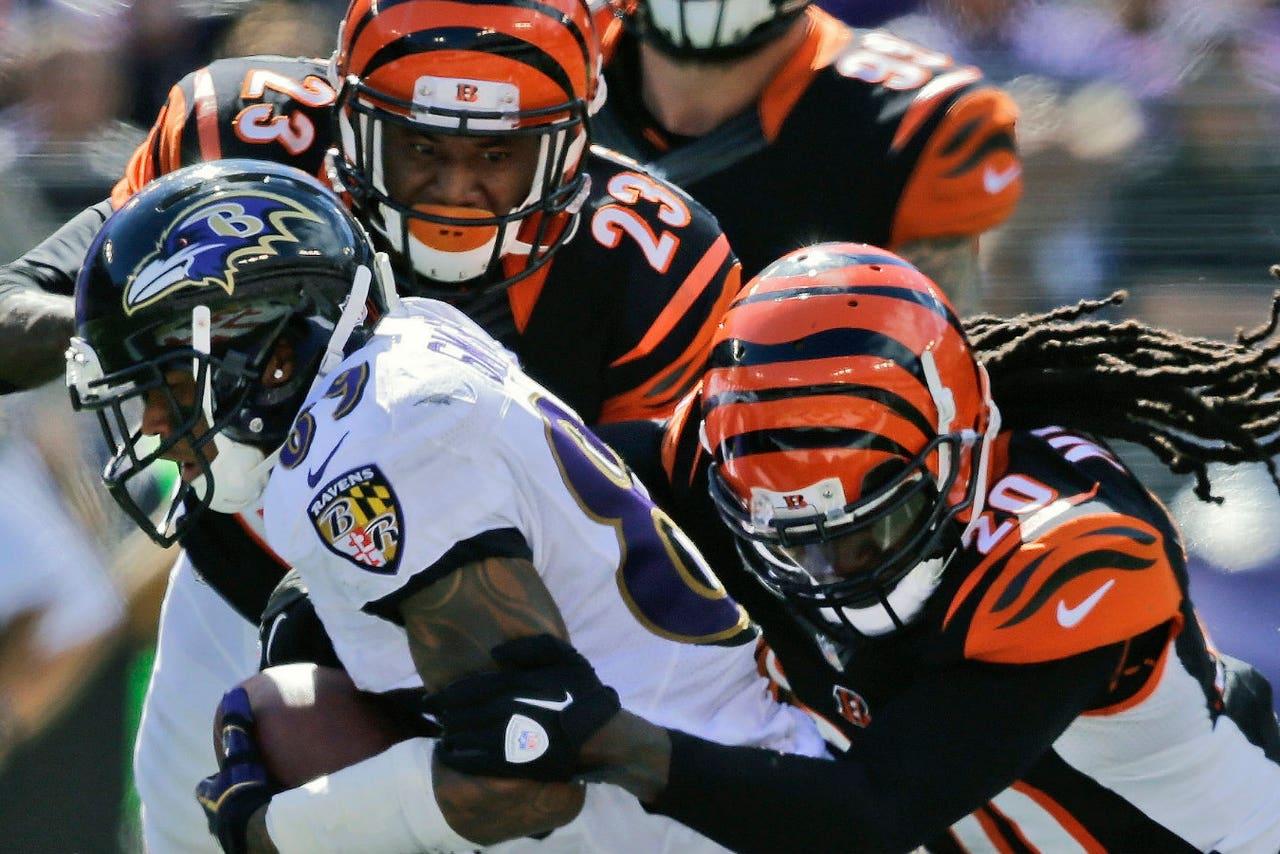 CINCINNATI -- When Terrell Suggs thinks about the Bengals and Baltimore Ravens playing he's got plenty of memories. Chad Johnson (Ochocinco) going up against Chris McAlister comes to mind.
"I can remember every game of every year. Every game something happened," said the Baltimore defensive end on Wednesday. "It's just the simple fact that the emergence of the team and how they've become pretty much a dominant team and a competitor. They are in the hunt, they are in the running to be a special team."
The Bengals haven't been all that special the last three games, going 0-2-1 as they've fallen behind the Ravens (5-2) and out of first place in the AFC North standings for the first time this season. A win Sunday at Paul Brown Stadium would give the Bengals a sweep of the season series and a reboot to their season.
"This is a real important game for us," said left tackle Andrew Whitworth. "Throughout the year I always say it's about the longevity of the season, not just one game, but this is an important one because it's a chance for us to claim back our position in the division and not only that, but to go two-and-oh against them would be a great way to continue the rest of the season. It's a great opportunity for us and hopefully we'll do everything we can to prepare for that opportunity."
The Bengals are coming off last Sunday's 27-0 loss at Indianapolis. They've been outscored 107-54 in their last three games, an example of how quickly the momentum of the season has turned from the first three games when they were 3-0 and started with a 23-16 win against the Ravens in Baltimore. After allowing 67 first downs in the first three games, the Bengals have given up 86 first downs and 41.3 percent third-down conversions over the last three games, while picking up just 54 first downs themselves and converting 11 of 36 third downs (30.6 percent).
The Bengals had control of the football for more than 30 minutes, on average, in their first three games, but that time of possession average is now just 27:03 after six games.
"If you look at the way we played, we can get better in a lot of areas," said quarterback Andy Dalton. "You've got to be able to run the ball, you've got to beat one-on-one coverage, we've got to get guys open, we've got to complete balls. There's a ton of stuff you can look at last week's game and say well, we've got to do this better, we've got to do this better. We've just got to get back to the way that we know we can play."
The Ravens have won five of six games since losing to the Bengals in Week 1, the lone defeat coming at Indianapolis, 20-13. They've found their groove, especially on defense where they haven't allowed more than the 23 points the Bengals scored against them the first time around. Only Cleveland and Indianapolis have reached the end zone more than once against the Ravens.
The Ravens have outscored Tampa Bay and Atlanta by a combined 77-24 in the last two weeks since losing at Indianapolis.
The Bengals have played well against Baltimore the past couple of seasons, winning three of the last four games overall and four of the last five played at PBS. Eight of the past 11 games played between the teams have been decided by one possession.
"It's a big football game for us and one that we've got to play our best football to date," said Bengals head coach Marvin Lewis. "We've got to play great in all three phases."
Follow on Twitter FSOhio_KGoheen
---