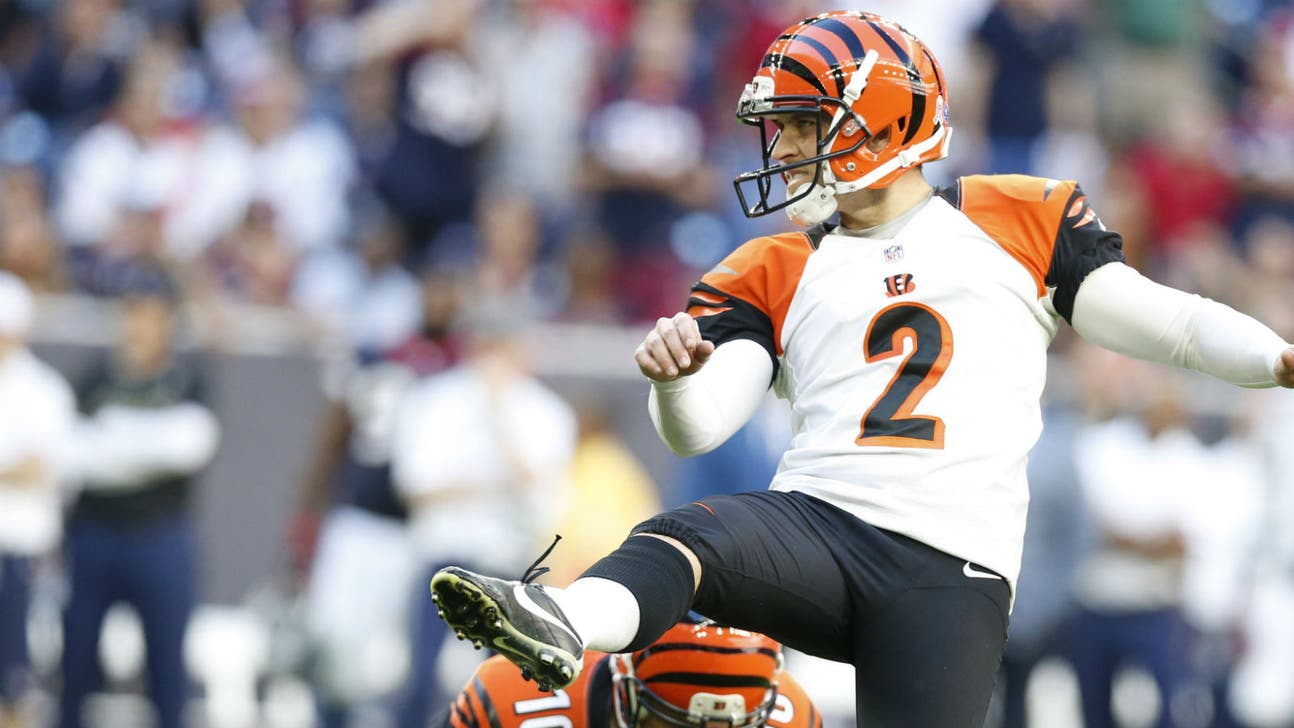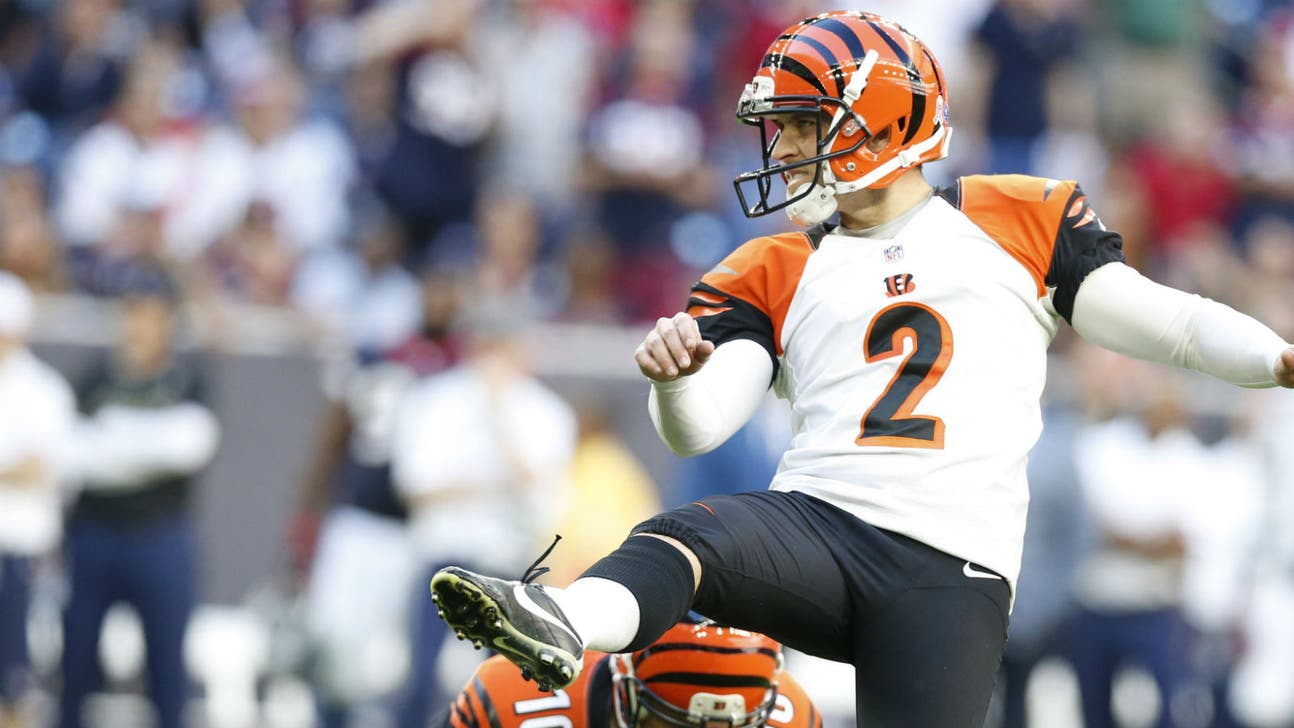 Bengals approaching free agency with same M.O.
Published
Mar. 6, 2015 10:15 a.m. ET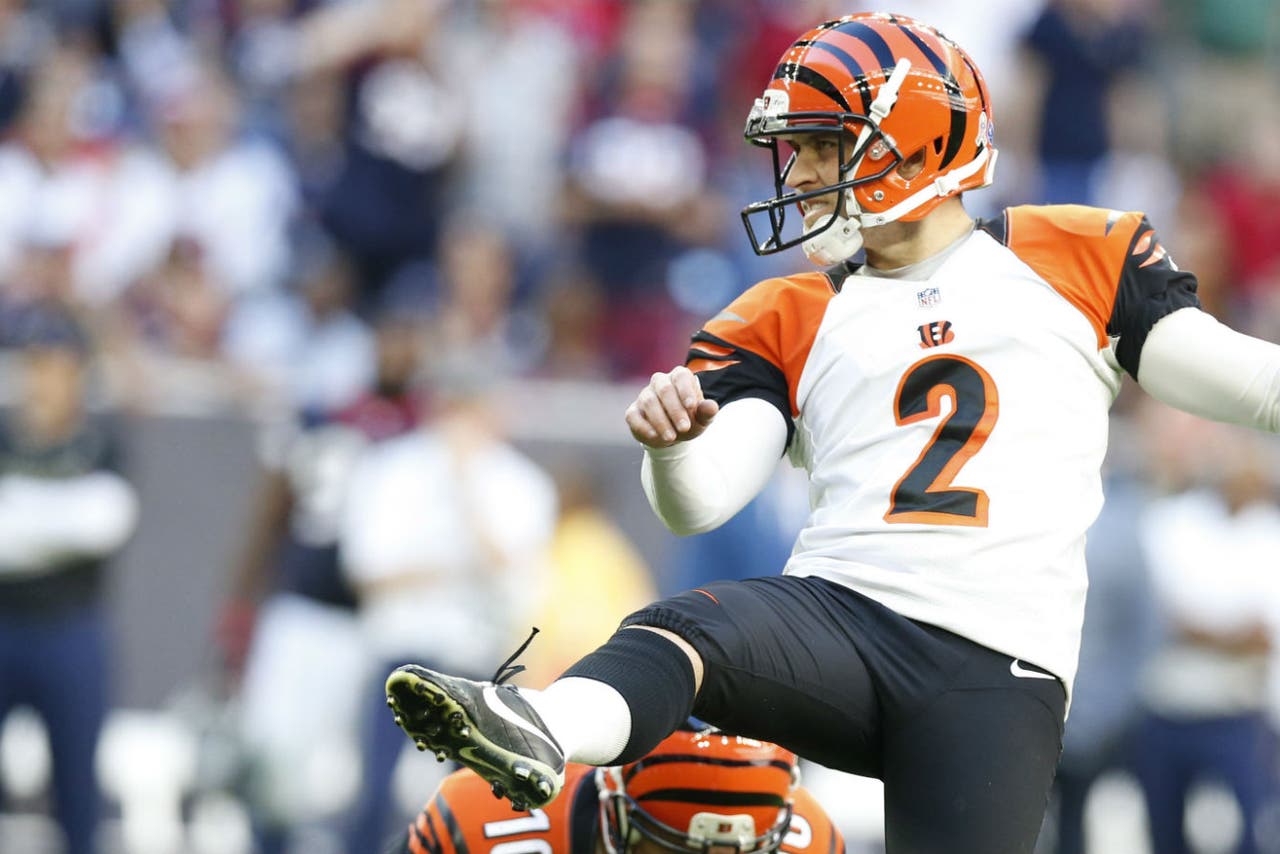 Free agency in the NFL officially begins next Tuesday, March 10, when the league's calendar flips to a new year. It's one of the 20 or so unofficial sports holidays surrounding the NFL that have developed over the years, a date on the calendar the rest of us go by when fans anxiously await to see how aggressive their team will be in re-making or adding to its roster for the season that is still six months away from kicking off.
The Bengals have historically been ones to push away from the free agency table quickly when it comes to signing players from other teams. Head coach Marvin Lewis used free agency wisely in 2003 when he was hired and began rebuilding the franchise. He quickly signed defensive lineman John Thornton, tight end Reggie Kelly, linebacker Kevin Hardy and cornerback Tory James to help in that process.
Their main focus since then has been on drafting players, developing them and then re-signing as many as possible. They've done so with left tackle Andrew Whitworth, cornerback Leon Hall, defensive tackle Geno Atkins and defensive end Carlos Dunlap, for example, in recent years. Last year they extended the contracts of quarterback Andy Dalton and linebacker Vontaze Burfict.
On Thursday they came to terms with veteran linebacker Rey Maualuga on a new three-year deal, keeping him off the market of potential unrestricted free agents.
The franchise's M.O. is not going to change this offseason. Much.
That's going to disappoint some fans but it is a formula that has served them well in building a team that has reached four consecutive playoff berths. Getting past that point, which they have been unable to do, is the argument for dipping deeper into the free agency pool.
Detroit defensive tackle Ndamukong Suh will be the biggest name on the market. He fits perfectly with a need the Bengals have at the top of their wish list as someone who could immediately help a pass rush that too often was absent last season.
He doesn't fit perfectly into the Bengals' wage scale. Suh will command a deal that will rival the six-year, $100 million extension Houston signed defensive lineman J.J. Watt to last year. Suh will have his suitors. Don't expect the Bengals to be among them.
The NFL has set the salary cap for 2015 at $143.28 million. That's an increase of $10 million from last year, a lot of which is due to the new TV money the league is getting from CBS for the Thursday night game package. Team salary cap figures are determined by the top 51 contracts. The Bengals total for the top 51 before re-signing Maualuga was just north of $112 million.
While many will look at those numbers and automatically deduce that the Bengals have approximately $31 million worth of cap room to spend this season, that's only a partial truth.
Franchises will do their accounting in various manners, including signing players to lengthy contracts with large dollar signs attached that are back loaded to the point where players are never going to see the last year(s) of the deal. The Bengals have released defensive lineman Robert Geathers, offensive lineman Mike Pollak this offseason, cutting about $5 million off their cap number.
The Bengals don't hide numbers in their contracts. The deals are about as straight up as can be found in the NFL. Owner Mike Brown has talked often over the years about not robbing Peter to pay Paul; the point being you can't avoid the consequences of contracts. The Bengals build into their budget other factors they know they will have to pay for -- draft picks and college free agents, salaries for injury replacement players and contract dead money.
That $31 million figure is more like $15 million in actual room the Bengals have to work with in their methodology.
Maualuga's signing leaves the Bengals with 12 players who can potentially become unrestricted free agents next Tuesday. Left guard Clint Boling, kicker Mike Nugent and running back/special teams standout Cedric Peerman will be other targets to be re-signed, none of whom will break the bank. Looking ahead to next offseason, the Bengals have 14 players currently under contract who could become unrestricted free agents. They also have to make decisions on whether or not to exercise the 2016 contract options on 2012 first round picks Dre Kirkpatrick and Kevin Zeitler.
Hall and fellow cornerback Adam Jones as well as safeties Reggie Nelson and George Iloka are all entering the final years of their contracts in 2015.
That is a worrisome predicament for the Bengals, one that signing a player in the first wave of free agency when many teams overpay for players won't help. It shouldn't preclude them from finding help in the second wave.
---