Belmont Bruins
Belmont Bruins
Belmont Stakes up for grabs to end uneven Triple Crown
Published
Jun. 9, 2017 3:58 p.m. ET

NEW YORK (AP) This year's topsy-turvy Triple Crown trail comes to an end in a Belmont Stakes without the Kentucky Derby and Preakness winners or the expected favorite who dropped out. It does come with questions about a Japanese horse with a sore foot.
No horse has dominated the 3-year-old ranks so far, leaving the 1+-mile Belmont up for grabs among 12 horses that on Saturday will run the longest race of their lives.
The 7-2 early favorite Irish War Cry is only in the Belmont after trainer Graham Motion licked his wounds from the colt's 10th-place finish in the Kentucky Derby five weeks ago.
''When you get beaten as one of the favorites in the Derby, it's pretty discouraging and you just want to put it behind you,'' he said. ''My horse is doing well. As long as he's doing well, he deserved a chance.''
Irish War Cry inherited the role of favorite after Classic Empire was forced out earlier in the week with an abscess in his hoof.
Speculation on the status of early 4-1 second choice Epicharis continued to swirl Friday after the colt didn't train for a third straight day because of his sore right front hoof.
He was examined by veterinarians from the New York Racing Association and the Japan Racing Association, but no details on his condition were given. His trainer, Kiyoshi Hagiwara, didn't speak to the media.
Epicharis received a treatment of the legal anti-inflammatory Phenylbutazone, or bute, on Wednesday for what was described as lameness in his right front leg.
The colt stood in ice to help his hoof and was fitted with a glue-on shoe, an alternative for horses with a damaged hoof. Instead of being nailed on, which could cause more soreness, the plastic-coated shoe is wrapped around the hoof wall.
Martin Panza, vice president of racing for NYRA, said Epicharis was walking soundly Friday.
''They feel confident they can make the race tomorrow, but they're still going to monitor the horse,'' he said of the Japanese team. ''Obviously the horse comes first, and if there are any problems, they'll re-evaluate. Right now they're very comfortable that the horse is comfortable and much better than he was two days ago.''
Epicharis last trained on the track Tuesday. He hasn't raced since finishing second in the UAE Derby on March 25.
''He's a nice horse to ride because you can use any tactics,'' said Christophe Lemaire, his French jockey. ''If there's no pace at all, he can lead or he can sit in second position. A mile and a half is a long way to go, but in his previous races he has shown us some stamina.''
A victory would earn Epicharis a $1 million bonus from NYRA, which worked to lure a horse from Japan.
Kentucky Derby winner Always Dreaming finished eighth in the Preakness, so he is skipping the Belmont. His trainer Todd Pletcher has two shots at winning the $1.5 million race on his home track: He will saddle 6-1 fourth choice Tapwrit and one-eyed Patch.
Tapwrit was sixth in the Derby and Patch was 14th.
''I think he ran a sneaky good race in the Derby,'' Pletcher said of Tapwrit. ''I don't think it would be a surprise if either of them ran well.''
Cloud Computing skipped the Derby, won the Preakness and is sitting out the Belmont. His trainer Chad Brown has 20-1 shot Twisted Tom, who brings a three-race winning streak into the race on his home track.
Lookin At Lee will be the only horse to run in all three Triple Crown races. He was second in the Derby and fourth in the Preakness. He's the early 5-1 third choice on Saturday.
Gormley, ninth in the Derby, flew from his Southern California base to take a shot after staying home from the Preakness.
Multiplier sat out the Derby and was sixth in the Preakness.
The longest shot in the field is 30-1 Hollywood Handsome, who along with 15-1 Meantime, didn't run in either of the first two legs.
J Boys Echo is one of five Belmont runners who skipped the Preakness after running in the Derby, a route taken last year by Belmont winner Creator. Trainer Dale Romans is ready to get his hands on the trophy after finishing third four times.
''The mile and a half should help him and hopefully we're going to see the best of him,'' Romans said. ''He's got a good rhythm to the way he runs and I think that's important going that far.''
Belmont Park's deep, sandy track and sweeping turns can wipe out a tiring horse and benefit a closer able to negotiate the long stretch.
Senior Investment surged late to take third in the Preakness and his trainer, Ken McPeek, won the 2002 Belmont with 70-1 shot Sarava. In 2012, he trained 20-1 shot Atigun to a third-place finish.
''This thing is wide open, completely wide open,'' McPeek said. ''It will be interesting to see it unfold.''
---
---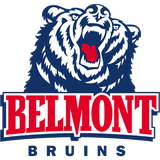 Get more from Belmont Bruins
Follow your favorites to get information about games, news and more
---