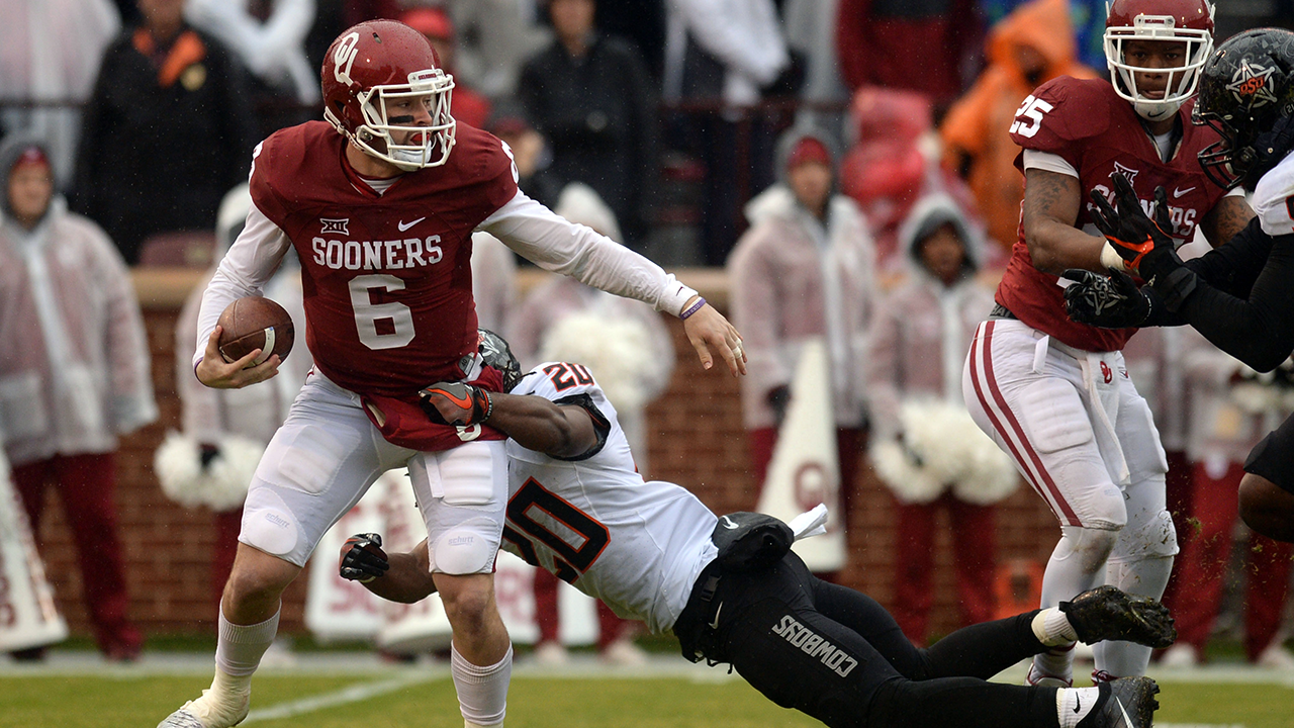 Bedlam going earlier in 2017 as Big 12 title game returns
Published
Dec. 14, 2016 8:33 a.m. ET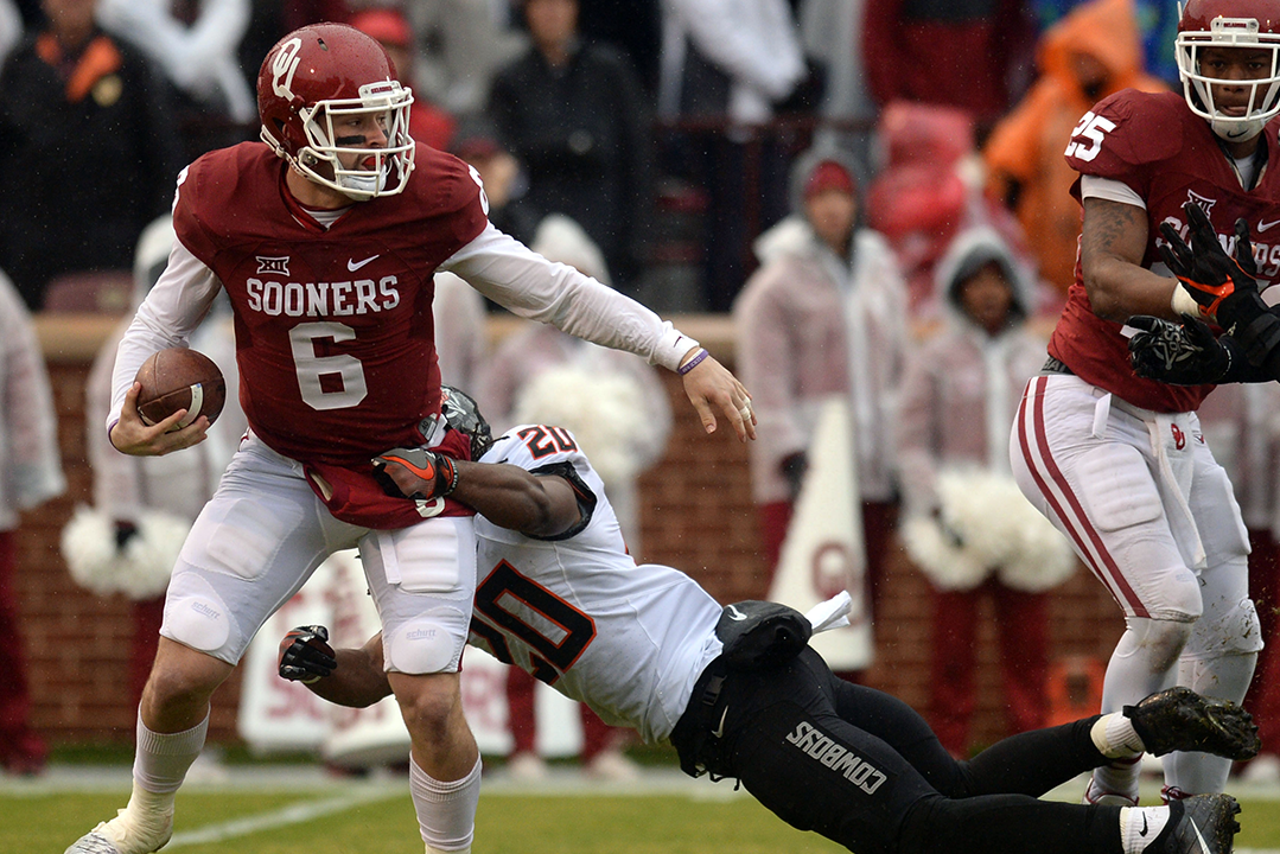 IRVING, Texas (AP) -- The Bedlam rivalry between Oklahoma and Oklahoma State is moving to its earliest date in more than a decade as the Big 12 tries to avoid a quick rematch in the return of its championship game in 2017.
The Sooners and Cowboys will play on Nov. 4 next season after the rivalry was held at or near the end of the regular season every year since 2005. This year, they would have played in consecutive weeks under the format that will be adopted in 2017, when a championship game returns despite the league's round-robin schedule.
The title game will be held for the first time since 2010, the last season before conference realignment left the league with 10 teams and no divisions. It will be held Dec. 2 at the home of the NFL's Dallas Cowboys.
---