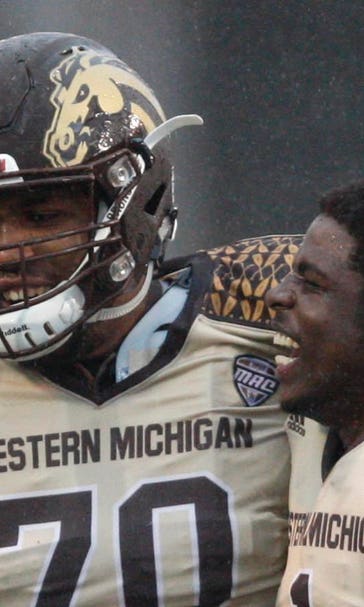 Beavers brings versatility, consistency to Vikings' offensive line
May 3, 2016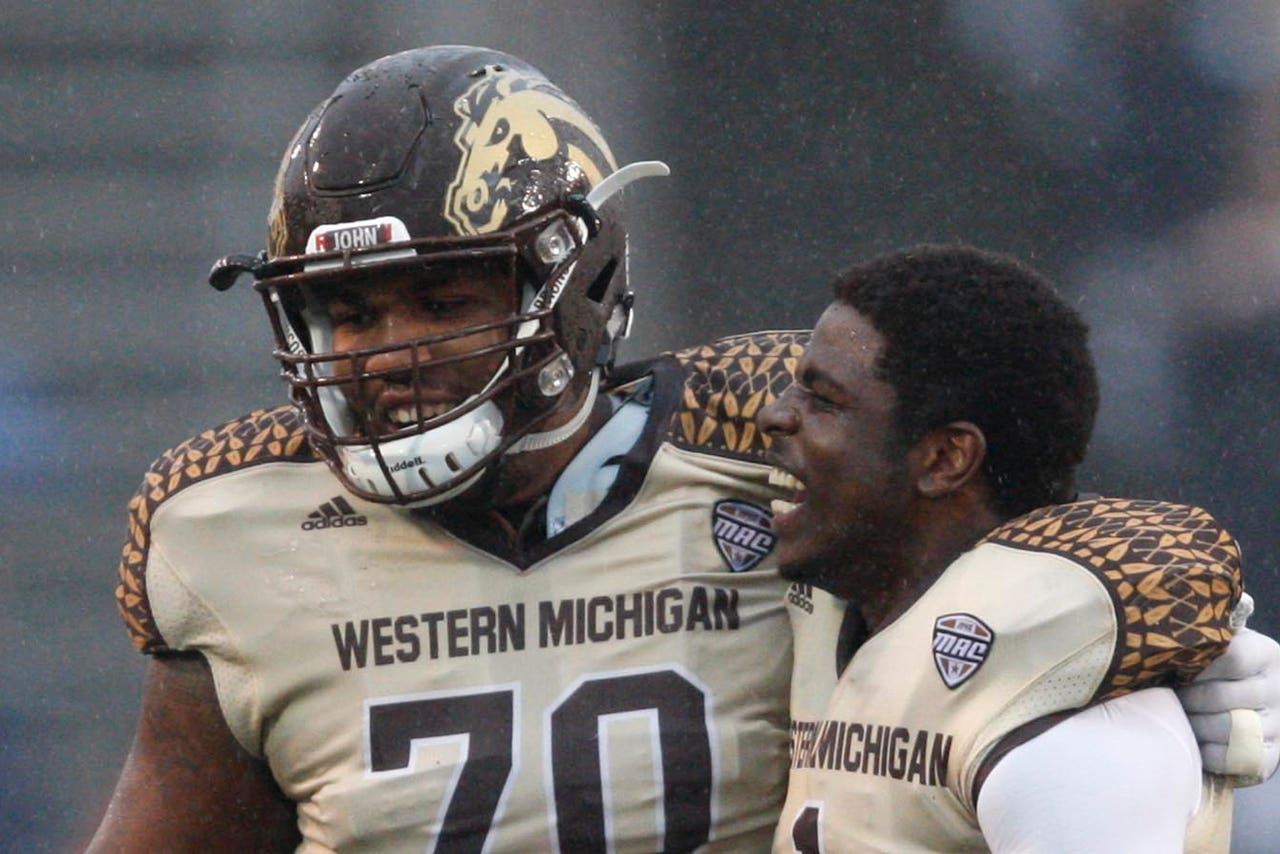 Growing up in Lathrup Village, Michigan, left tackle Willie Beavers said he dreamed of playing in the Big Ten.
When Beavers was recruited by the University of Illinois as a 3-star defensive lineman back in 2011, that dream seemed within reach.
The specifics are a bit hazy, but all involved said that Illinois simply signed too many players, and Beavers was effectively cut before he could get started.
"That was a dream of mine, playing in the Big Ten, and when they told me that it was hurtful," Beavers said.
So Beavers headed home, and moved to the other side of the ball, signing on at Western Michigan and evolving into a consistent presence on the Broncos' offensive line.
Beginning late in his freshman season the 6-foot-6, 324 pound lineman started 40 consecutive games for WMU.
Fortunately for Beavers the Vikings are in need of consistency along their off-maligned offensive line.
Quarterback Teddy Bridgewater was under siege last season, taking a whopping 45 sacks behind a battered line that eventually cost offensive line coach Jeff Davidson his job, and prompted the Vikings to bring in former San Francisco 49ers guard Alex Boone and former Cincinnati Bengals tackle Andre Smith via free agency.
Beavers' consistency was the first thing Jamaal Stephenson, the Vikings' director of college scouting, addressed when he met with the media following the draft.
"We are very excited about adding him and we know he can play left tackle, he can also slide inside to guard, and he can also maybe play right tackle," Stephenson said.
Beavers showed off that versatility at the Senior Bowl, where he spent time at guard as well.
"I just showed them my versatility there," Beavers said. "It wasn't me trying to boost my draft stock, just me doing what a lot of teams wanted to see."
Beavers didn't face many premiere pass-rushers in the Mid-American Conference, but a pair of standout performances against Ohio State and Michigan State sold the Vikings on his ability to contribute at the pro level.
"He played at Western Michigan but he played against some good competition," Stephenson said. "I watched him myself when I went through there vs. Michigan State, they have a pretty good front and he more than handled his own."
General manager Rick Spielman also cites the Michigan State game as a crucial moment for the Vikings in their assessment of Beavers.
"With Beavers you throw on the Ohio State game and you throw on the Michigan State game, the kid played very well at left tackle," Spielman said.
---
---