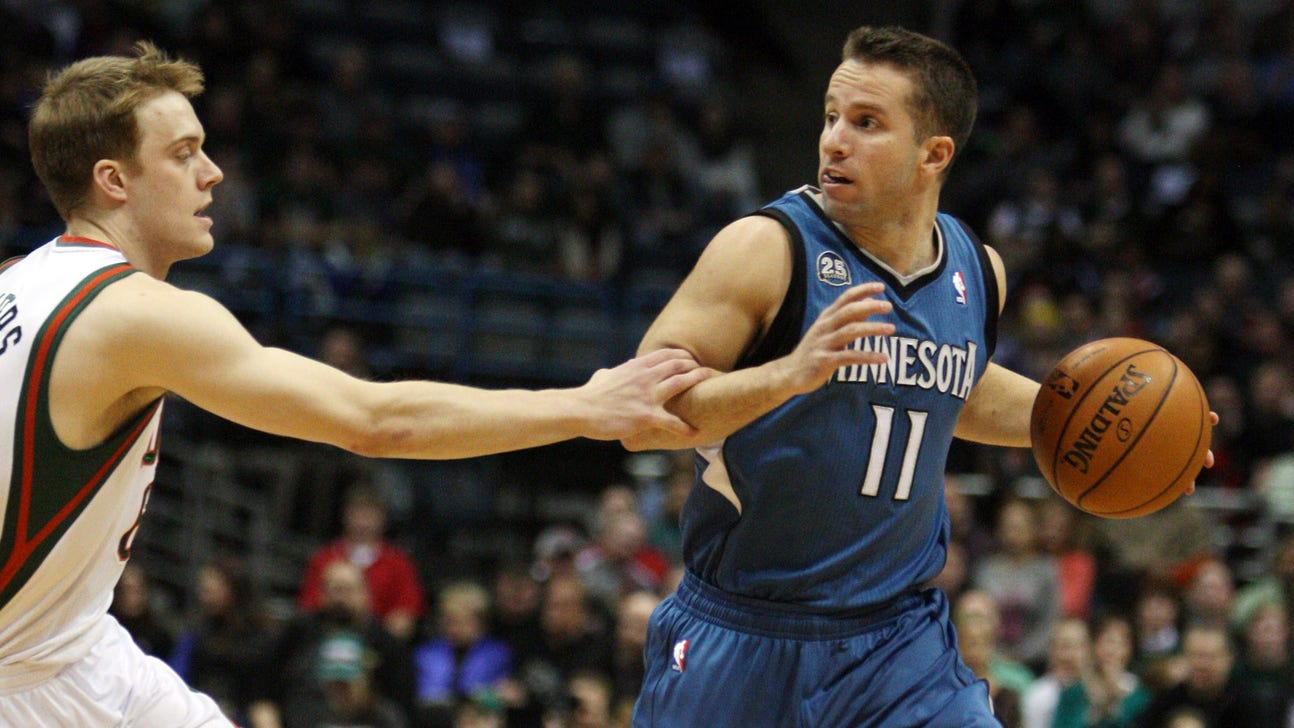 Barea taking trade rumors in stride
Published
Feb. 18, 2014 7:31 p.m. ET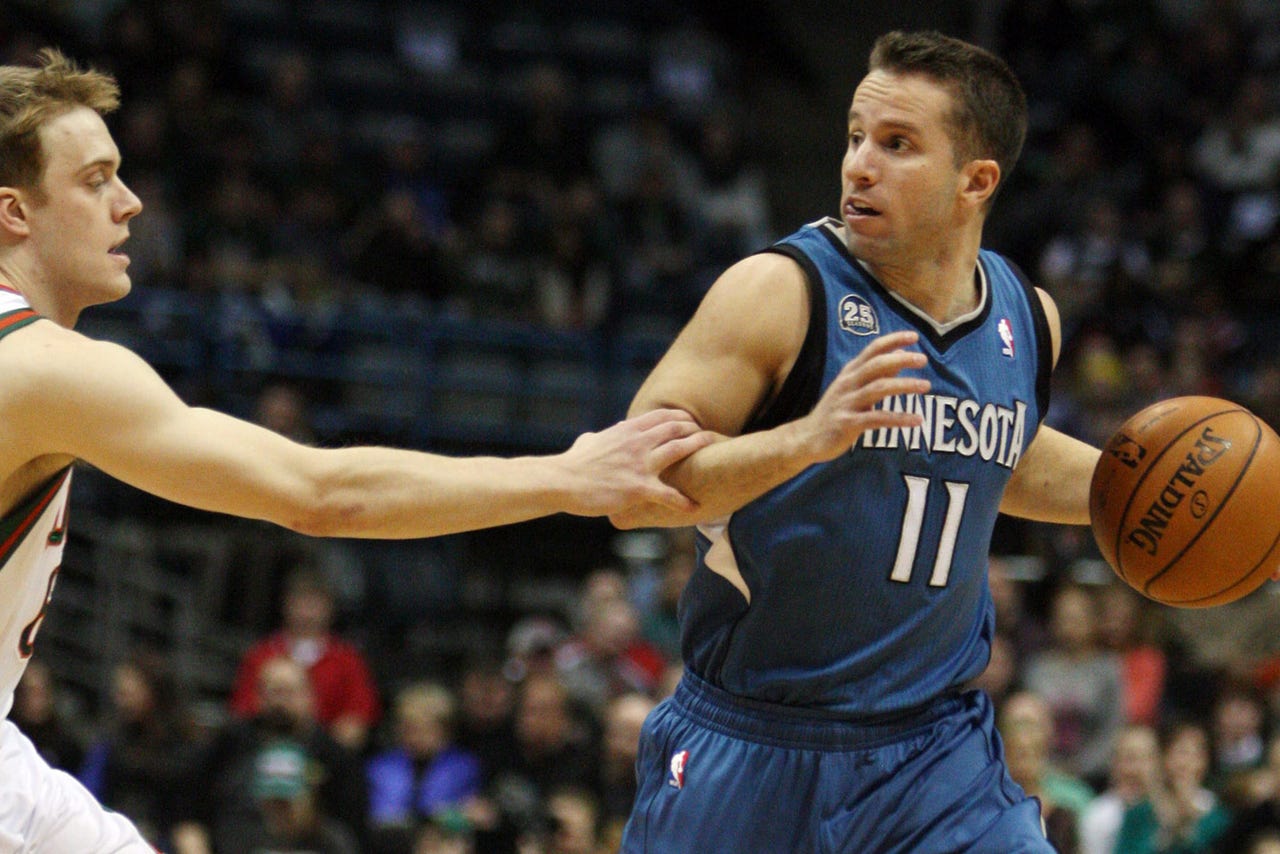 MINNEAPOLIS -- J.J. Barea says he's accepted his fate before it's even determined.
A Yahoo Sports report says Minnesota may try to trade him and Chase Budinger to Memphis in exchange for Tayshaun Prince and possibly Tony Allen. ESPN's Marc Stein says the Timberwolves are interested in ostracized Nuggets point guard Andre Miller, provided they can shed Barea's contract first.
Either way, the eighth-year veteran from Puerto Rico could be on the move between now and Thursday's 2 p.m. trade deadline.
"That's something that's out of my control," Barea said after practice Tuesday. "That's something that I'm a vet, I've been listening to trade rumors all my career, but I don't listen to that. If it happens, it happens. I'm happy where I'm at. I'm just focusing on the game tomorrow, and we'll take it from there."
Budinger, re-signed this past offseason as an unrestricted free agent, was less open. He declined comment while walking past reporters Tuesday.
Any transaction at this point would represent a Timberwolves attempt to switch up the mix in time to make a postseason run and set a foundation for next season, the last one on star power forward Kevin Love's contract before he can opt out. According to CBS Sports, the Lakers and Mavericks have thrown deals Minnesota's direction for the three-time All-Star, but president of basketball operations Flip Saunders isn't budging.
If Love indeed decides he'd rather continue his career somewhere else, Saunders has until next year's trade deadline to try and get something in return for him.
As for the Grizzlies deal, it'd be difficult to include both Allen and Prince for Barea and Budinger, who are owed a combined $19.2 million for the next two seasons. Prince's contract calls for $7.2 million this year and $7.7 next year, while Allen is set to make $20 million over the next four seasons.
Owing a total of about $68 million in player salaries for this season, Minnesota is nestled against the luxury tax line. It currently owes about $66 million for next year, too, leaving little financial wiggle room.
Minnesota would be trading up in age, too; Barea is 29, Budinger 25, while Prince and Allen are 33 and 32. Neither Grizzlies player is having a remarkable offensive season -- Allen is at 10.2 points per game and shooting 49.3 percent, while Prince is scoring 6.1 points per game, the lowest average of his career -- but both, particularly Allen, are reputable defenders.
And the league's worst defense when it comes to opponent field-goal percentage could certainly use one or two of those.
"I think any time you can add players who are gonna help you," Adelman said, "then you've really got to look at that."
For the season, Barea averages 8.7 points on 40.6 percent shooting and 3.5 assists per game. Budinger missed the campaign's first 34 games after undergoing right-knee meniscus surgery before the season and is averaging 6.1 points a contest.
Denver's Miller is an interesting prospect for several reasons. If Minnesota were to deal for him without getting rid of Barea, it would create a logjam at point guard similar to what the Timberwolves faced this past offseason before trading Luke Ridnour. Furthermore, Miller, 37, hasn't played since Dec. 30 after being essentially banned from the team after disputes with Nuggets coach Brian Shaw.
Before his estrangement, Miller was playing 19 minutes per game and averaging a career-low 5.9 points and 3.3 assists per game.
USA Today's Sam Amick reports Minnesota also could deport forward Dante Cunningham and Alexey Shved if the right deal were to arise. But the Timberwolves, again, are somewhat handcuffed by the salary cap.
But if the numbers and personnel fit, Adelman said, it doesn't make much sense for the front office to stand pat.
"We're under .500, so I think Flip and (general manager) Milt (Newton) are looking at everything," Adelman said.
"If something gets serious, we'll find out about it, but right now, I just think you've got to listen to whatever is going on. It takes two to sometimes three (teams) to make a deal, so I have no idea."
Follow Phil Ervin on Twitter
---