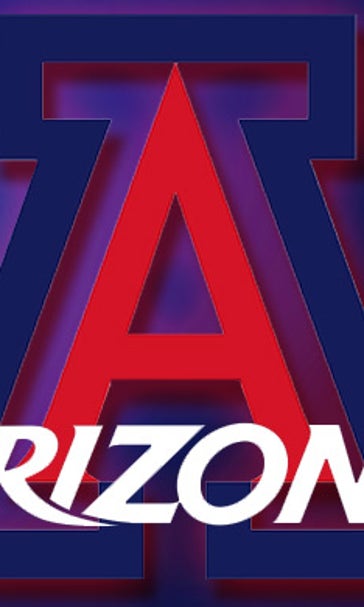 Bannister wins first career start as Arizona beats Oregon State
April 18, 2015

CORVALLIS, Ore. -- Arizona desperately needed a clutch pitching performance. Nathan Bannister delivered.
In his first career start, Bannister (6-1) allowed one run in 6 1/3 innings and received just enough run support as the Wildcats evened the three-game series with a 3-1 victory on Saturday at Goss Stadium.
Bannister, who had appeared in 32 career games out of the bullpen, scattered six hits and walked two, but allowed only the one run.
Scott Kingery picked a perfect time to extend his hitting streak to 12 games, pulling a two-out, two-run single through the left side to give Arizona its first lead of the game in fifth inning.
In the ninth, Bobby Dalbec, who was 2-for-4, crushed an opposite-field home run to provide an insurance run for closer Tyger Talley.
Talley, in just his second weekend as the closer, pitched 2 2/3 shutout innings, allowing one base hit. The right-hander did hit Trever Morrison with a pitch to bring the tying run to the plate in the bottom of the ninth, but Talley coaxed a game-ending double play off the bat of Christian Donahue.
Oregon State (24-12, 7-7 Pac-12) collected nine hits, but it struggled to put pressure on Bannister and Talley. The Wildcat hurlers limited the Beavers to 3-for-14 batting with runners on base and did not surrender a hit in four opportunities with runners in scoring position.
Logan Ice's first career home run was the only offense the home side could muster, and it put the Beavers on top, 1-0, in the fourth.
Arizona (24-12, 9-8 Pac-12) quickly answered with a two-run inning in the top of the fifth, despite the early dominance by Oregon State starter Drew Rasmussen.
The freshman carried a no-hitter into the fifth and seemed to be cruising along with two quick strikeouts. But the righty walked Cody Ramer before Joseph Maggi collected the Wildcats' first hit with a single to left field. After Justin Behnke walked to load the bases, Kingery came through with his two-run single. 
A lack of offense spoiled a strong start for Rasmussen (4-3), who allowed two runs and only three hits with seven strikeouts in seven innings. He did, however, walk four, including one to each of the bottom four spots in the Arizona lineup.
---