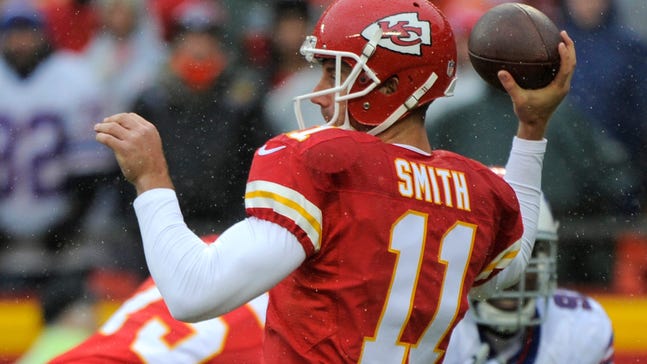 Banged-up Chiefs seek a better result this time in Oakland
Published
Dec. 2, 2015 5:24 p.m. EST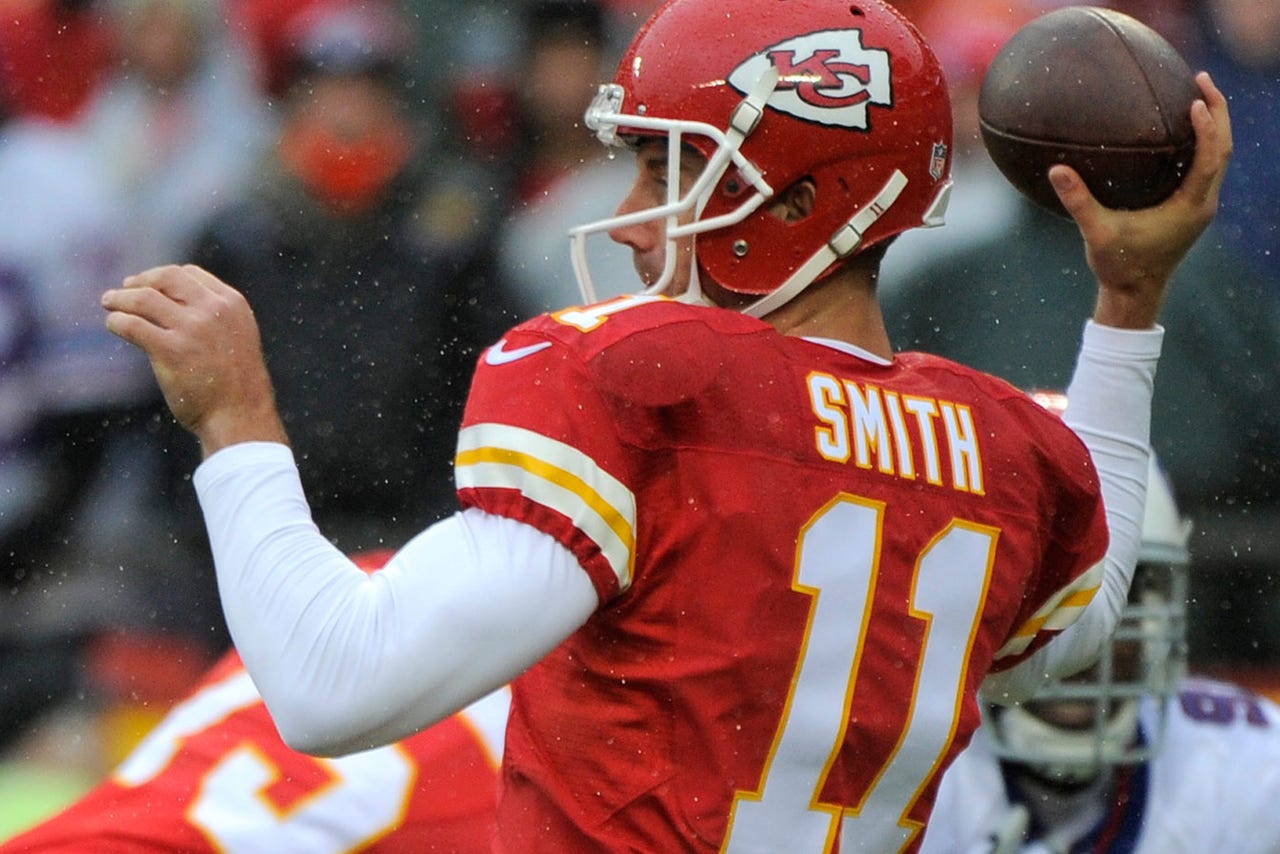 The Kansas City Chiefs appeared to be in promising shape for a playoff berth last season after reeling off five consecutive wins, but a road loss to the Oakland Raiders began a slump that ultimately pushed them out of the postseason.
The Chiefs are again heading to Oakland having won five in a row and might have a depleted lineup in their attempt at a different result Sunday.
Kansas City started 7-3 in 2014 and was tied for the AFC West lead with Denver until a 24-20 defeat to the Raiders. The Chiefs would drop their next two games and lose four of their final six to finish one game behind Baltimore for the last playoff spot.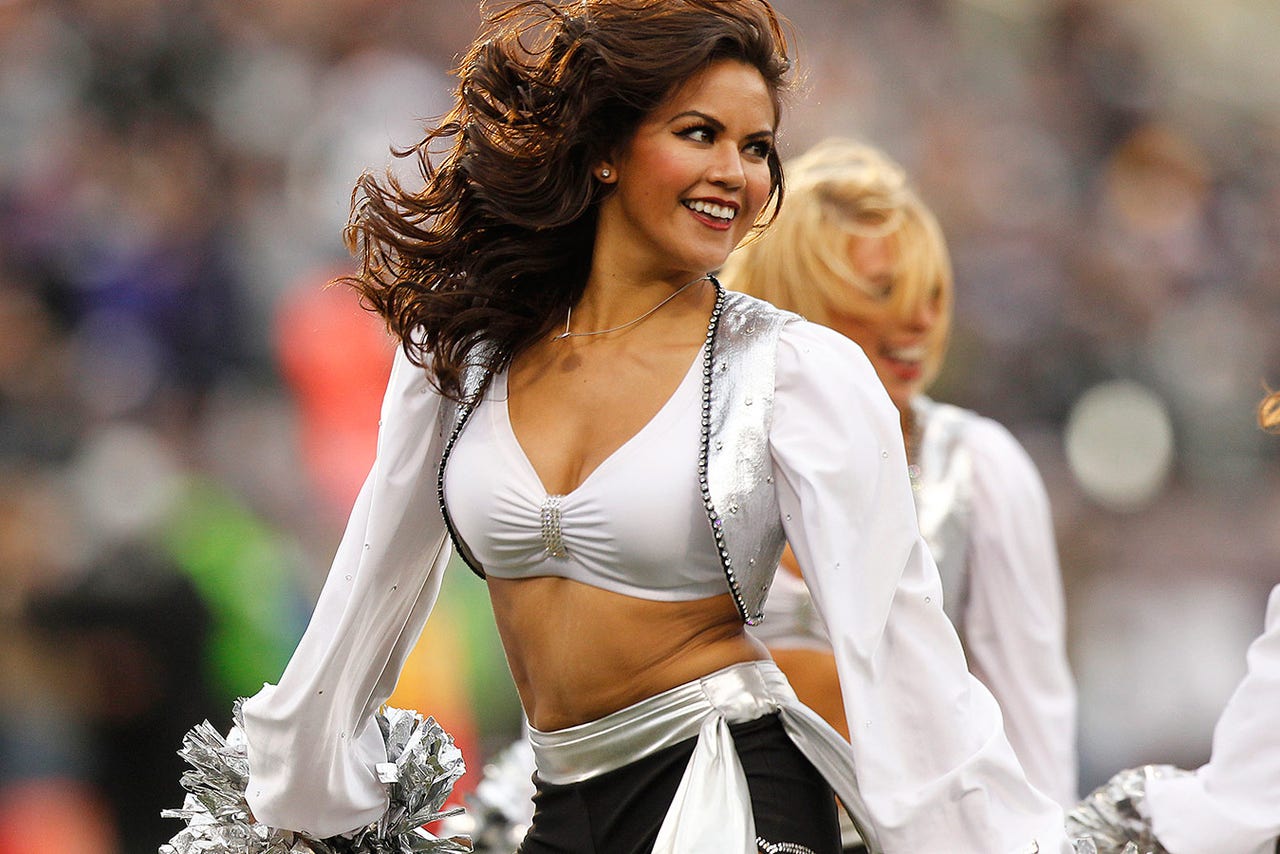 Lookin' good! Flip through our photo album of NFL cheerleaders.
Kansas City is currently three games behind Denver after rebounding from a 1-5 start and has a slim lead on a postseason berth. The Chiefs are in the first wild-card spot but are among five teams that are 6-5.
Oakland and Buffalo are just behind that group at 5-6.
Kansas City held on to its position with a 30-22 win over the Bills last Sunday despite losing a number of players, especially on the offensive line. Left guard Jeff Allen played through an ankle injury to keep coach Andy Reid from having to use a tight end or defensive lineman in a pinch.
The Chiefs lost left tackle Eric Fisher (neck) and center Mitch Morse (concussion). The biggest loss, though, arguably came on the other side of the ball with top pass rusher Justin Houston reportedly hyperextending his knee.
Houston was originally feared to have a strained knee ligament, which could have kept him out for multiple weeks. His status still remains unclear for this week, and Dee Ford could take his place if he can return from an ailing back that's kept him out the past two games.
Ford, Fisher and running back Charcandrick West (hamstring) were reportedly practicing earlier this week. Defensive end Allen Bailey, out since Week 8 because of a calf injury, was also on the field.
With West out last week, Spencer Ware had 114 yards and a touchdown in his first NFL start. West became the starter following Jamaal Charles' season-ending knee injury Oct. 11.
"That's one thing I like about my team. We find a way to persevere," Ware said. "With Jamaal going down and then Charcandrick going down, our whole team is filled with people that prepare like they are the guy, so when the time comes they're able to step in. And that's what we do."
With their lineup in flux, the Chiefs will seek a fourth win in five matchups against the Raiders, but this Oakland team doesn't look like the one they've faced in the past.
In coach Jack Del Rio's first season, the Raiders have surpassed their win total from each of the previous three campaigns, including a 3-13 showing in 2014. They're also on the verge of reaching the .500 mark in December for the first time since 2011.
Oakland ended a three-game slide last weekend by edging Tennessee 24-21 as Derek Carr connected with Seth Roberts on a 12-yard touchdown with 1:21 to go.
Carr also threw the go-ahead TD with 1:42 remaining in last season's home win against Kansas City, which ended the Raiders' 16-game losing streak and 0-10 start.
Carr's 24 TDs have him on pace to challenge Daryle Lamonica's franchise record of 34 set in 1969, the Raiders' final AFL season. Jeff George's 29 TDs in 1997 are the most by an Oakland quarterback since the team joined the NFL.
"It just shows us that we're doing things the right way," Carr said. "You can win in this league with the way we're doing things, but now we just have to continue to get better at doing it each and every week. You have to do it consistently in this league."
As a rookie, Carr had one TD in each of his two games against Kansas City and a combined 396 yards.
His counterpart, Alex Smith, has set a franchise mark for most consecutive pass attempts without an interception at 283. That's 11 shy of tying Green Bay Hall of Famer Bart Starr for the third-longest stretch in NFL history, set from 1964-65, and 25 shy of matching Bernie Kosar's 308 from 1990-91 for second place.
Tom Brady set the NFL record with 358 for New England from 2010-11.
Kansas City can become the first team to go six consecutive games without a turnover in one season since the 2010 Patriots went seven in a row. That New England team also won every game during the streak.
---
---