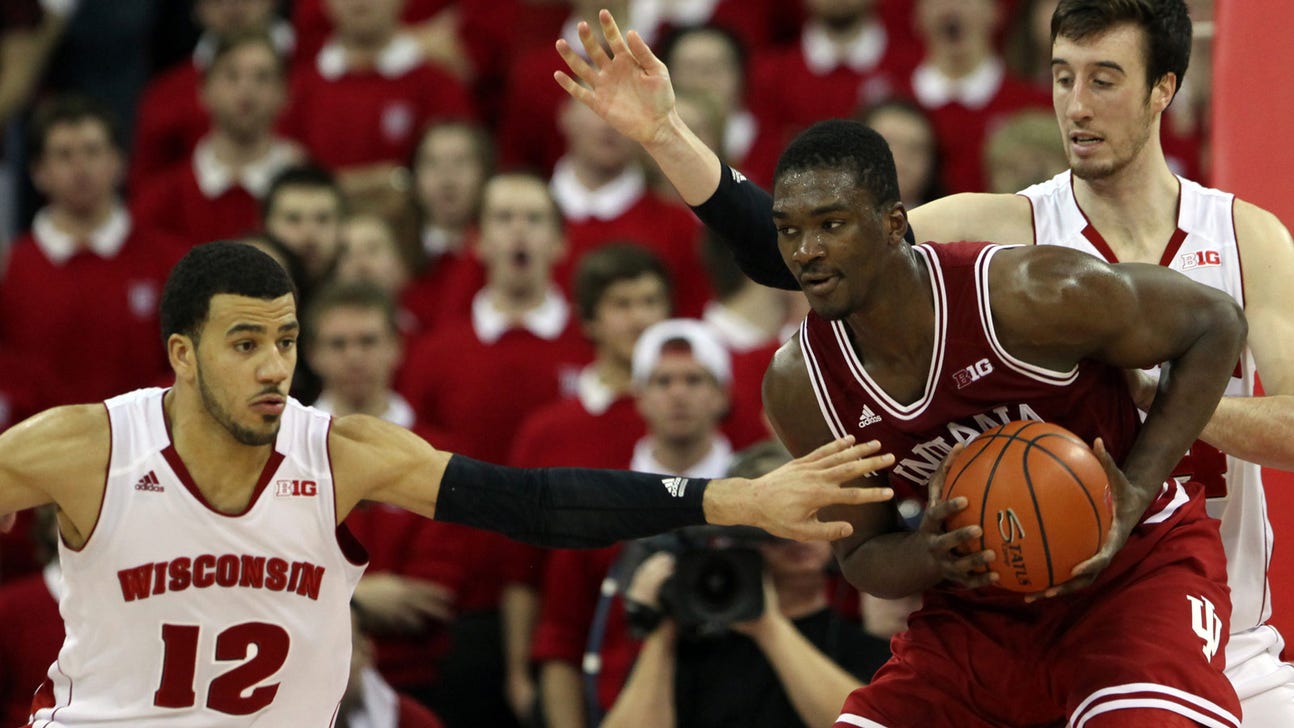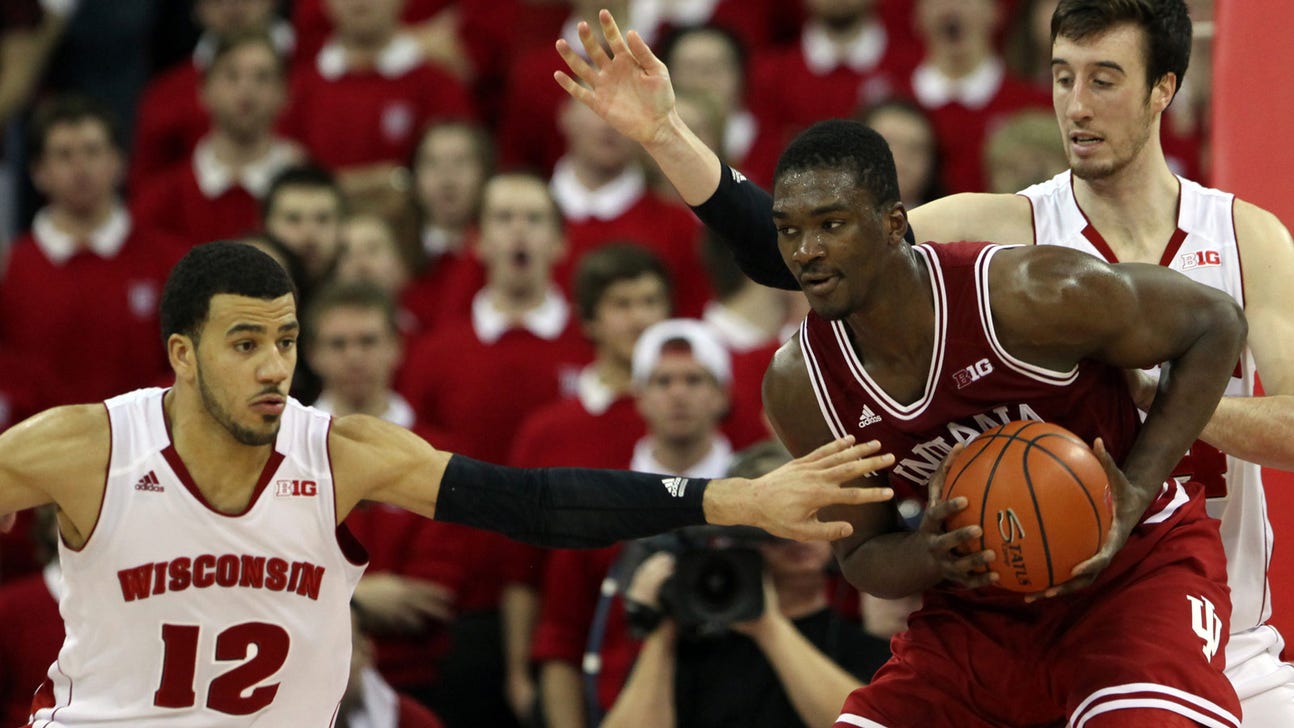 Badgers tighten up defense for stretch run
Published
Feb. 26, 2014 12:10 p.m. ET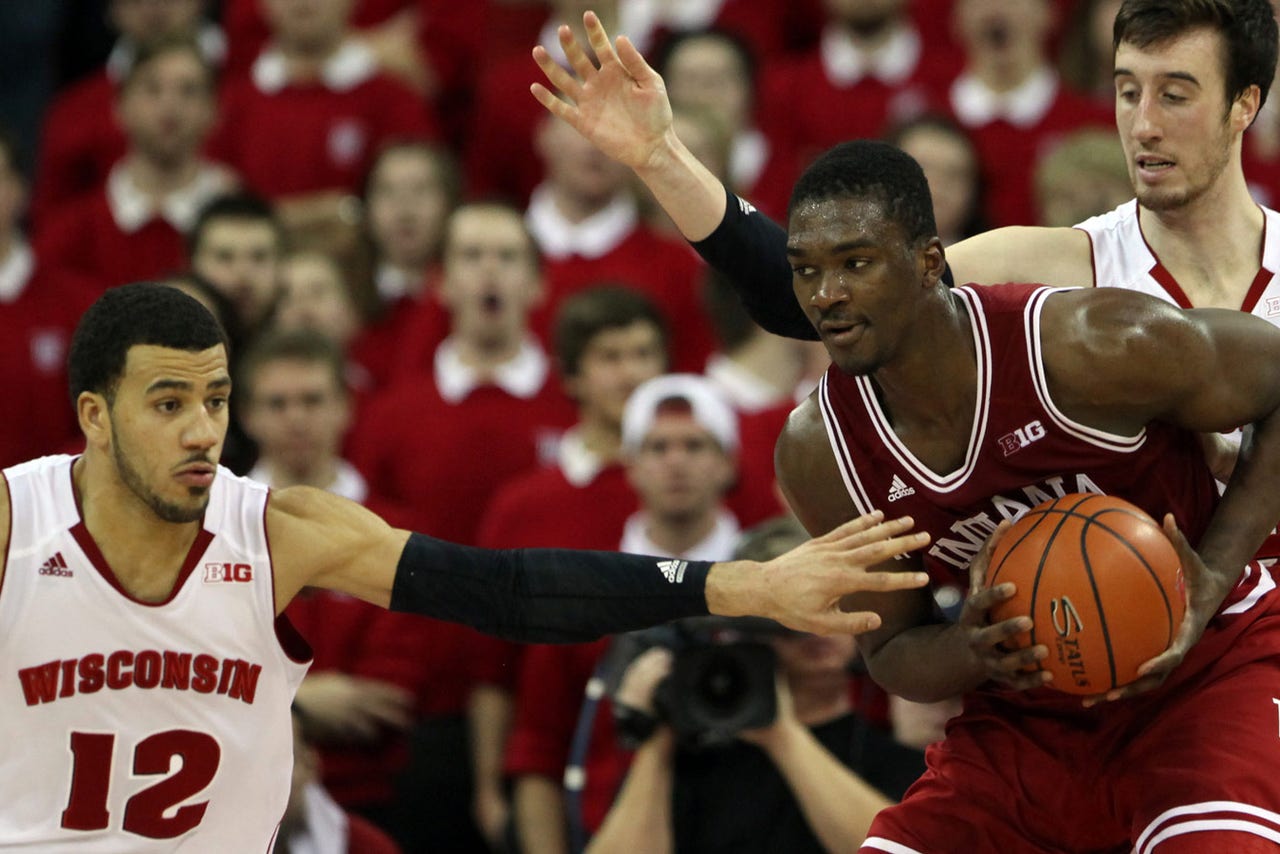 MADISON, Wis. -- There was no quick fix for the defensive breakdowns that plagued Wisconsin's basketball team last month. Driving lanes to the rim, open backdoor cuts, space for shooters off screen-and-rolls. Shutting down these areas had been staples in coach Bo Ryan's arsenal since he took over the program, but suddenly the team looked lost.
It began six weeks ago when Indiana scored 52 points in the paint and knocked off Wisconsin 75-72 in Assembly Hall. That started a stretch of three straight games in which opponents shot better than 50 percent from the floor.
During the toughest moments, Badgers assistant coach Greg Gard said the team's defense leaked like a sieve. Center Frank Kaminsky said the team had played so well early in the season that it masked its own defensive deficiencies, which materialized early in Big Ten play.
All of it meant a team that began 16-0 and ranked No. 3 in the country had to return to its roots defensively by focusing on the little components that had traditionally made for a successful Badgers unit.
On Tuesday night during Wisconsin's 69-58 victory against Indiana -- six weeks to the day of UW's loss in Bloomington -- the fruits of that labor truly shined through. Indiana scored just 22 points in the paint and couldn't pull away despite holding a double-digit first-half lead.
"It didn't just happen over these last two days," Badgers guard Ben Brust said. "I think it happened over time, working on it. We've gotten better and there's still areas we can get better in. We'll see that. It's up to us if we can fix it and keep getting better."
In the teams' first matchup, Indiana shot 51.6 percent from the field, and the Hoosiers had their way inside. Of Indiana's 15 first-half field goals, 12 came on layups or dunks. Will Sheehey recorded three dunks himself.
In the first half on Tuesday, only four of Indiana's 12 field goals came in the paint.
"I just think we've been more solid and disciplined," Wisconsin forward Sam Dekker said. "It's a credit to the coaches staying on us. We can be good in there if we stay to our rules and stay disciplined. Coach (Gary) Close did a great job of scouting. When you have guys like that that are putting in the extra hours to get yourself ready, you want to repay them by playing hard and doing things that you're asked of.
"So if you just stay disciplined on this end, stay solid, that's usually what we've been doing lately and it's been working."
This will not go down as one of Wisconsin's all-time great defenses. Wisconsin entered the week ranked No. 35 nationally in scoring defense (63.7 points per game) and No. 119 in field-goal percentage defense (42.6). Part of those numbers can be attributed to Wisconsin's own increased scoring output. The Badgers are averaging 73.4 points per game, which is 2.3 points more than any other Ryan-coached team at Wisconsin.
Still, what we are seeing from Wisconsin is a team willing to work hard to improve -- and one with a realistic opportunity to reach Ryan's first Final Four because of it.
"This is a good defensive team," Michigan State coach Tom Izzo remarked following Wisconsin's 60-58 victory against the Spartans on Feb. 9. "They haven't maybe been Wisconsin-good because Wisconsin's been unbelievable defensively in the last 10 years. I would say, I hope this isn't insulting, it's not one of (Ryan's) best, which makes them probably in the top three of the league. Usually they're one."
That renewed focus defensively, coupled with timely shooting, has allowed Wisconsin (23-5, 10-5 Big Ten) to win six consecutive games -- and show just how far the Badgers have come in a mere six weeks. On Tuesday, Wisconsin players moved their feet, kept Indiana out of the lane and held the Hoosiers to just three free throws.
"We did a good job of staying down on some of the attacks that they made to the rim and some of their counters," Ryan said. "Because they're pretty good at that. And I thought we were very disciplined defensively. That's how you keep teams from the free throw line."
And that's how you keep winning into March.
Follow Jesse Temple on Twitter
---