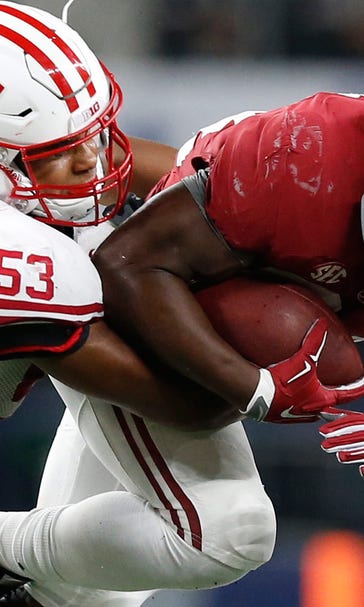 Badgers freshmen watch: Game 1
BY Dave Heller • September 9, 2015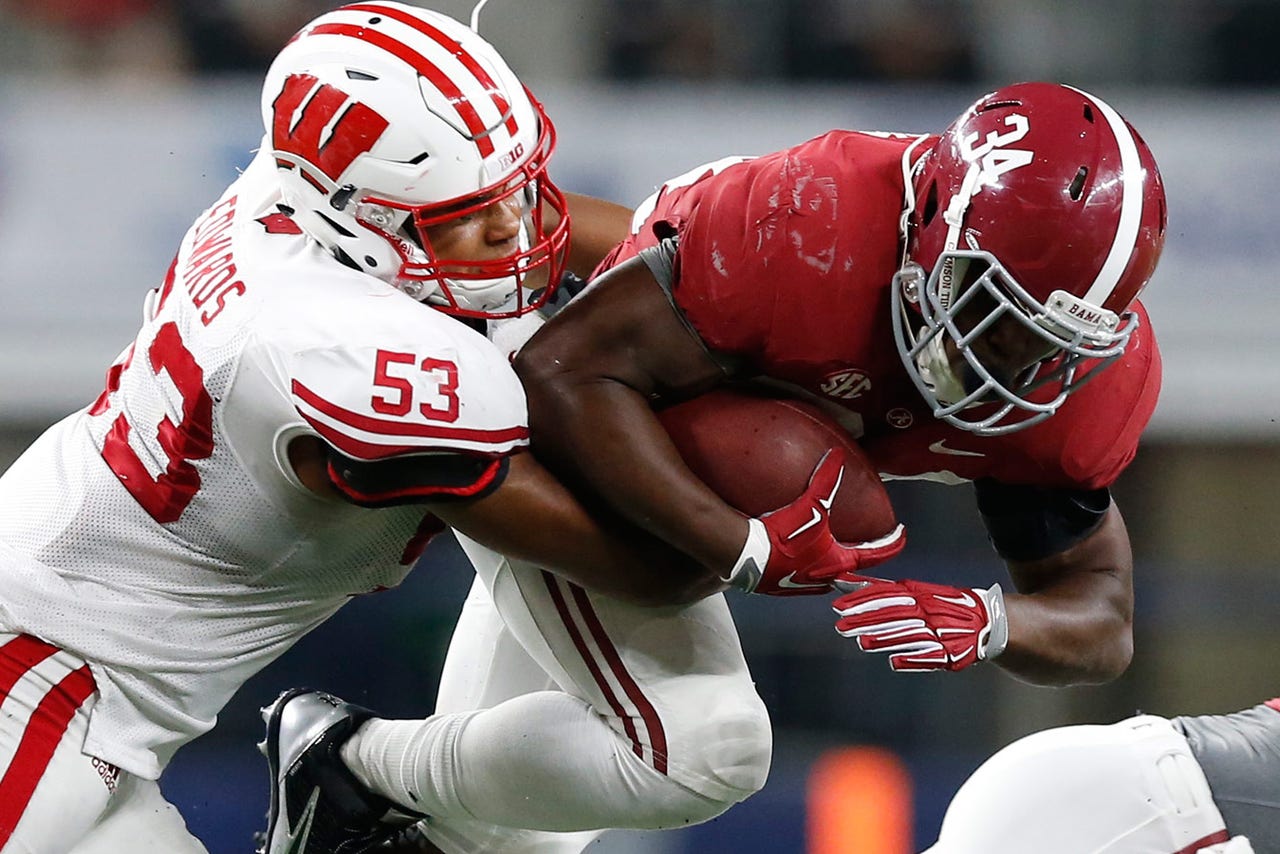 We're back with another edition looking at the playing time and statistics of the younger players on the roster of the Wisconsin Badgers.
Unlike last season, it doesn't appear as though many "true" freshmen will see the field for UW this season (despite a great number on the roster). Because of this, I'll go back to including "true" sophomores this season as well. And, of course, redshirt freshmen, a handful or more of which should play.
Against Alabama, the clear standout was inside linebacker T.J. Edwards. His game wasn't perfect by any means, but he stood out statistically.
Here's the complete rundown:
"TRUE" FRESHMEN
Olive Sagapolu, NT
Alabama: Played, did not record a statistic
Have not played
Connor Allen, P; Zack Baun, OLB; Titus Booker, CB;  Ty DeForest, ILB; Jon Dietzen, OL; Ian Dretzka, OL; David Edwards, TE; Jason Erdmann, OL; Kevin Estes, OL; Arrington Farrar, S; Mitchell Herl, TE; Zach Hintze, K; Alex Hornibrook, QB; Henry Houden, WR; Kraig Howe, DE; Alec Ingold, ILB; Andrew James, WR; Tyler Johnson, OLB; Troy Laufenberg, RB; David Moorman, OL; Kyle Penniston, TE; David Plaff, DE; Max Praschak, OLB; Gunner Roberge, NT; Andrew Ruzek, DE; Bradrick Shaw, RB; Elijah Strong, CB; Kelly Thomas, DE; Nick Thomas, ILB; Bret Verstegen, S; Jake Whalen, OLB
REDSHIRT FRESHMEN
Ryan Connelly, ILB
Alabama: 1 tackle (assisted)
Taiwan Deal, RB
Alabama: 6 carries for 14 yards, 1 catch for 4 yards
Have not played
Ben Benzschawel, OL; Evan Bondoc, S; Brett Connors, OL; D.J. Gillens, RB; Billy Hirschfield, DE; Claeb Kinlaw, RB; Jacob Maxwell, OL; Jeremy Patterson, NT; George Panos, OL; P.J. Roskowski, P; Peter Roy, WR; Mark Saari, RB
"TRUE" SOPHOMORES
Have not played
John Damrow, TE; Lubern Figaro, S; Ricky Finco, WR; George Rushing, WR; Krenwick Sanders, WR
Follow Dave Heller on Twitter
---
---