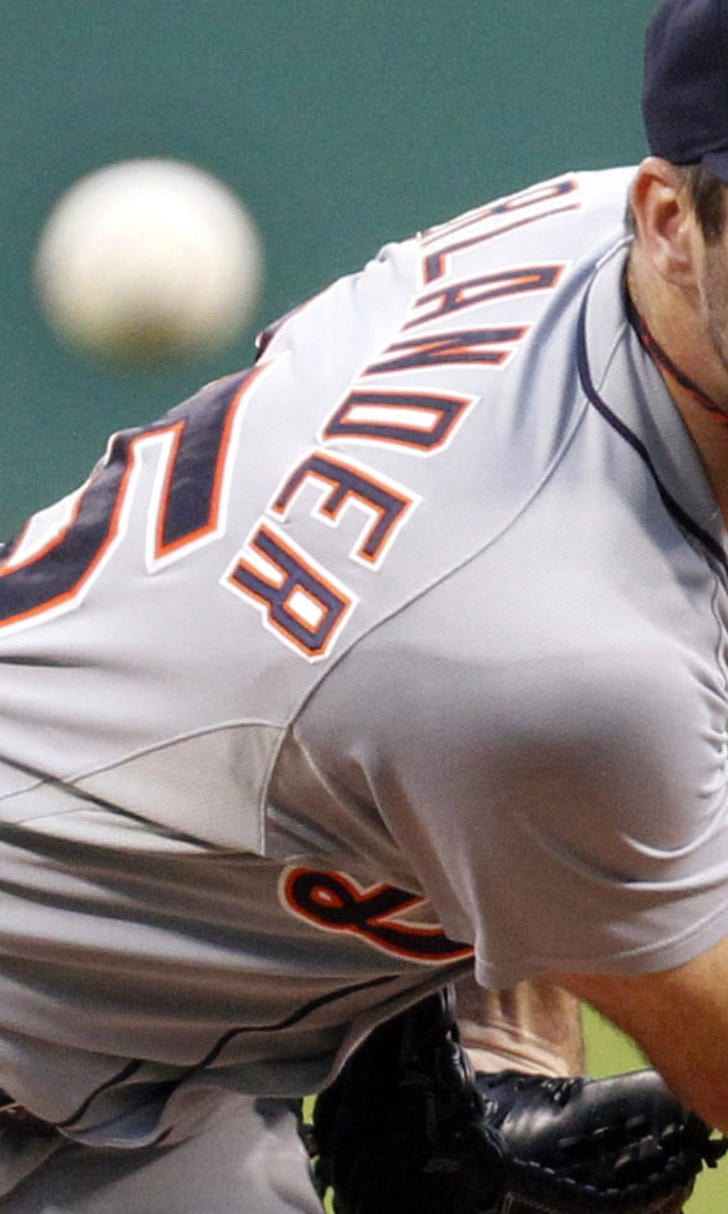 Bad to worse: Verlander to DL?
BY John Halpin • August 12, 2014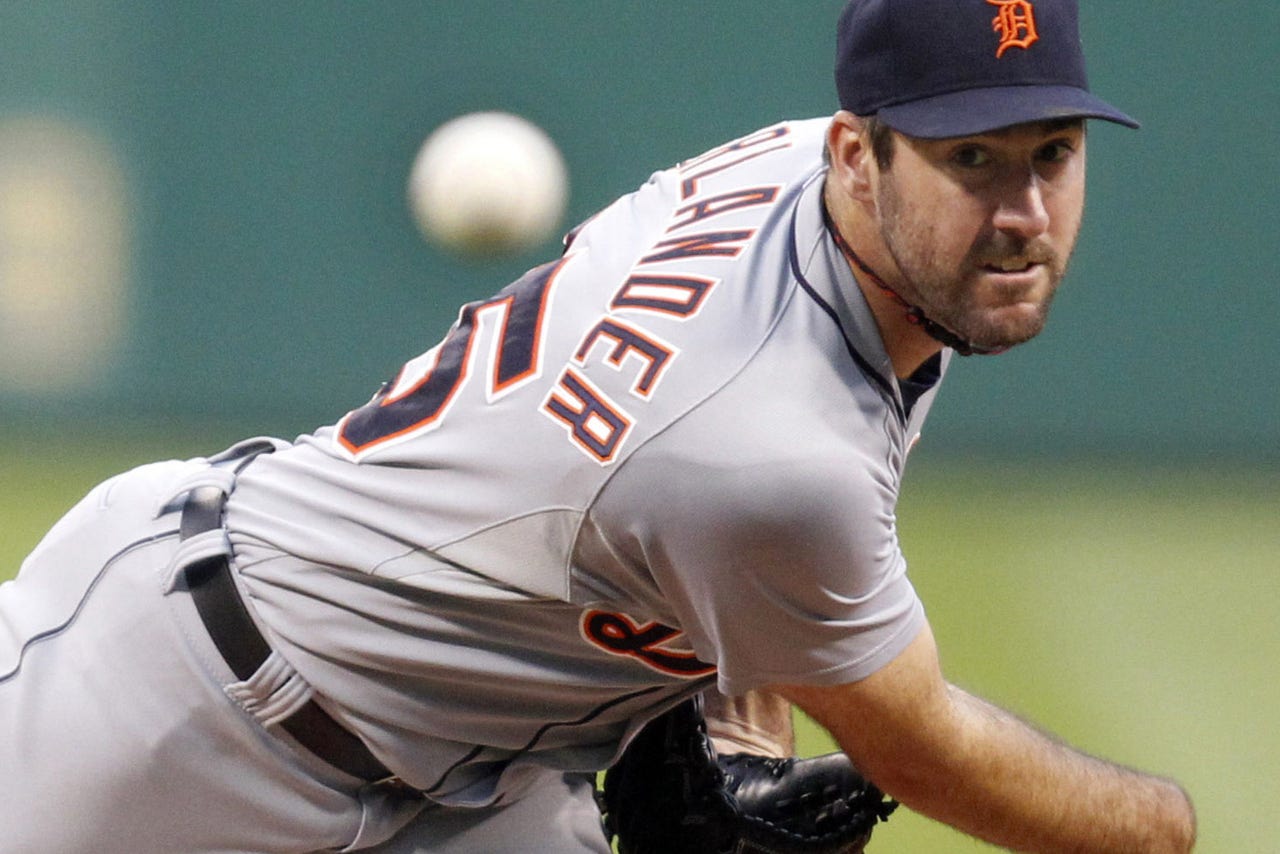 Of 94 pitchers with enough innings to qualify for the ERA title, Justin Verlander's 4.76 ERA ranks 87th. His 1.42 WHIP ranks 89th, and his strikeout rate (118 K in 158 2/3 IP) is the worst it's been since his rookie year in 2006. On Monday, after allowing four first-inning runs, Verlander was removed from the game with a sore shoulder that he said has "been lingering for a little while." The 2011 AL MVP and Cy Young Award winner will return to Detroit to have an MRI today. For 2014 fantasy purposes, he's toast. Stash him on the DL if he ends up there, waive him if you want to ... Verlander hasn't been helping you, and he's now even less likely to do so moving forward.
Monday's second big injury was to Orioles 3B Manny Machado, who left his game against the Yankees after spraining his right knee. The injury looked bad, and had some on Twitter speculating that it might be a season-ender. However, the O's were more optimistic following the game, with manager Buck Showalter saying that the team "may have dodged a bullet." We should know more today, but if you need to replace Machado for awhile, consider Chase Headley (owned in 38.3 percent of FOXSports.com leagues), Mark Reynolds (10.3 percent owned), Mike Moustakas (10.2 percent owned) or maybe even Minnesota's Eduardo Nunez (0.4 percent owned) if you're dumpster diving in an AL-only league.
One related note: Chris Davis replaced Machado on Monday for the Orioles. Davis has now made four appearances at third base this season, so his fantasy eligibility might change for the better very soon. Just put him at the hot corner one more time, Buck!
Monday's studs & duds
Stud: Giancarlo Stanton hit his 30th and 31st home runs of the season off Shelby Miller. Wouldn't you like to see the damage he'd inflict in a hitter's park?
Stud: Pirates OF Travis Snider hit two home runs of his own. Bet you didn't have him active.
Stud: Rays' lefty Drew Smyly was the night's best pitcher, throwing seven-and-two-thirds shutout innings and striking out nine batters.
Dud: Verlander. Ugh.
News & notes
The Pirates finally placed OF Andrew McCutchen (rib) on the DL, and they were again without 2B Neil Walker (back), but it sounds like they might get SP Gerrit Cole (lat) back from the DL very soon. Cole threw six scoreless innings in a 74-pitch rehab outing on Sunday.
With closer Jenrry Mejia nursing a hernia, Jeurys Familia got a four-out save for the Mets on Monday. Mejia's status apparently depends on pain tolerance - he'll pitch through the injury for as long as he can, so don't drop him yet. Mejia probably just got the night off after a rough Sunday outing.
In other Mets' news, SP Jacob deGrom (shoulder) has been placed on the DL. Rafael Montero (5.40 ERA at Triple A) will replace deGrom in the rotation tonight.
Rangers OF Alex Rios (ankle) missed Monday's game, and could be out for another couple of days.
The Royals have acquired OF Josh Willingham from the Twins, and "expect" him to become the club's everyday DH, according to the Kansas City Star. There aren't many people left standing in the Twins' outfield, so speedy Jordan Schafer should continue to get playing time. Schafer is still available in one of my AL-only leagues, so he might be available in yours.
Michael Pineda will come off the DL to start for the Yankees on Wednesday. Pineda hasn't pitched since April 23.
Look for Blue Jays 1B/DH Adam Lind to come off the DL tonight.
Streaming starters
Jordan Lyles was kinda sorta good enough on Monday, so we're up to 71-48 for the season. Today's selection is Houston's Collin McHugh (21.8 percent owned) versus the Twins, and Wednesday's pick is Bartolo Colon (27.2 percent owned) against the Nationals. Colon's ERA is 3.21 at home, and 4.59 on the road.
See you back here tomorrow morning.
---