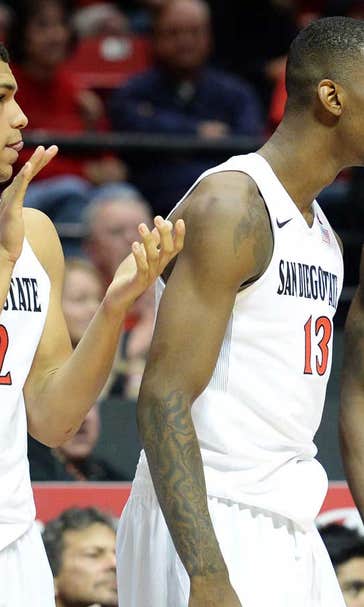 Aztecs win 10th straight in MWC, beat CSU 69-67
BY foxsports • February 3, 2016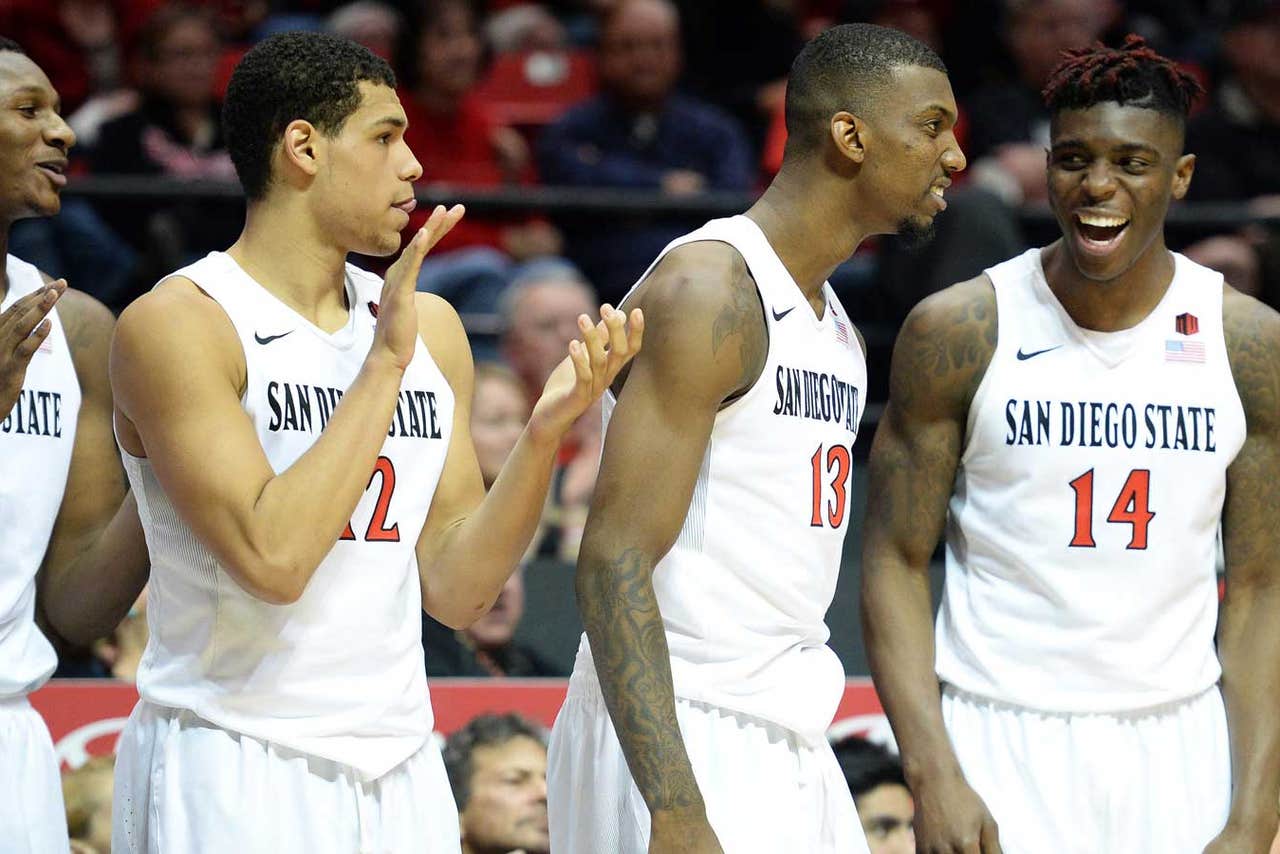 SAN DIEGO (AP) -- With about three minutes to go, Colorado State's bench was buzzing because the Rams were in position to hand San Diego State its first Mountain West Conference loss.
Then the Aztecs did what they've done really well this season, and that's play a harassing defense.
Jeremy Hemsley banked in a go-ahead shot with 1:07 left and SDSU's defense came up huge in the final minutes for a 69-67 victory that extended the Aztecs' winning streak to 10 to open MWC play.
"We had just enough efficiency to get ourselves a win," coach Steve Fisher said. "I'm smart enough to know there's not a whole lot of separation in the games that we've had, and we're sitting at 10-0. But good teams find ways, and we've done that. I hope we can continue to do that."
It certainly wasn't pretty.
The Aztecs (17-6, 10-0) won despite making just 3 of 6 free throws in the final 24.3 seconds.
Trey Kell had 19 points, Hemsley 16, Winston Shepard 14 and Malik Pope 10.
Leading 65-64, Colorado State ran the shot clock down but Joe De Ciman's shot was blocked by Pope, setting up Hemsley's bank shot for a 66-65 lead.
Hemsley had a steal and Kell was fouled with 24.3 seconds left, making just 1 of 2. Kell then forced a turnover and Hemsley was fouled with 8.3 seconds left, also splitting a pair.
With the clock winding down, Hemsley fouled John Gillon before he could get off a long 3-pointer. Gillon made both free throws to pull CSU within one.
Shepard was fouled with five seconds left and made the first free throw before missing the second.
Gillon missed a layup at the buzzer that would have sent it to overtime.
"I'm pleased that we're sitting here 10-0," Fisher said. "We've got to play better but that's what everybody says. I'm glad I'm saying, `Gotta play better,' at 10-0 than 9-1."
De Ciman scored 17 for Colorado State (12-10, 4-5), while Prentiss Nixon had 15 and Antwan Scott 12.
"I think we should be extremely disappointed," CSU coach Larry Eustachy said. "I think we were anxious to play a really good team. We aren't going to do what we want to do this year, but what I loved was that we played the best half this team has played all year long. I thought we adapted to the environment well. We stayed on an even keel."
Kell scored five straight points for the Aztecs during one stretch, including a putback for a 62-59 lead with 3:58 to go. De Ciman and Scott then made 3-pointers on consecutive possessions to give the Rams a 65-62 lead. Pope banked in a shot just before the shot clock expired to pull SDSU to one.
The Aztecs trailed by 10 points with eight minutes to go in the first half before going on a 17-3 run to take a 32-28 halftime lead. Kell hit a key 3-pointer in the run, Hemsley also made a shot from behind the arc and Pope had a slam dunk.
------
TIP-INS
Colorado St.: The Rams outrebounded SDSU in a loss at Fort Collins earlier this year, the only MWC team to do so. On Tuesday night, they were outrebounded 38-28.
San Diego St.: The Aztecs extended a school record by winning their 12th straight MWC game.
UP NEXT
Colorado State hosts Nevada on Saturday.
San Diego State hosts New Mexico on Saturday.
---
---