Aviles' twin daughers, Adriana and Maiya, to throw out ceremonial first pitches
Published
Aug. 13, 2015 12:23 p.m. ET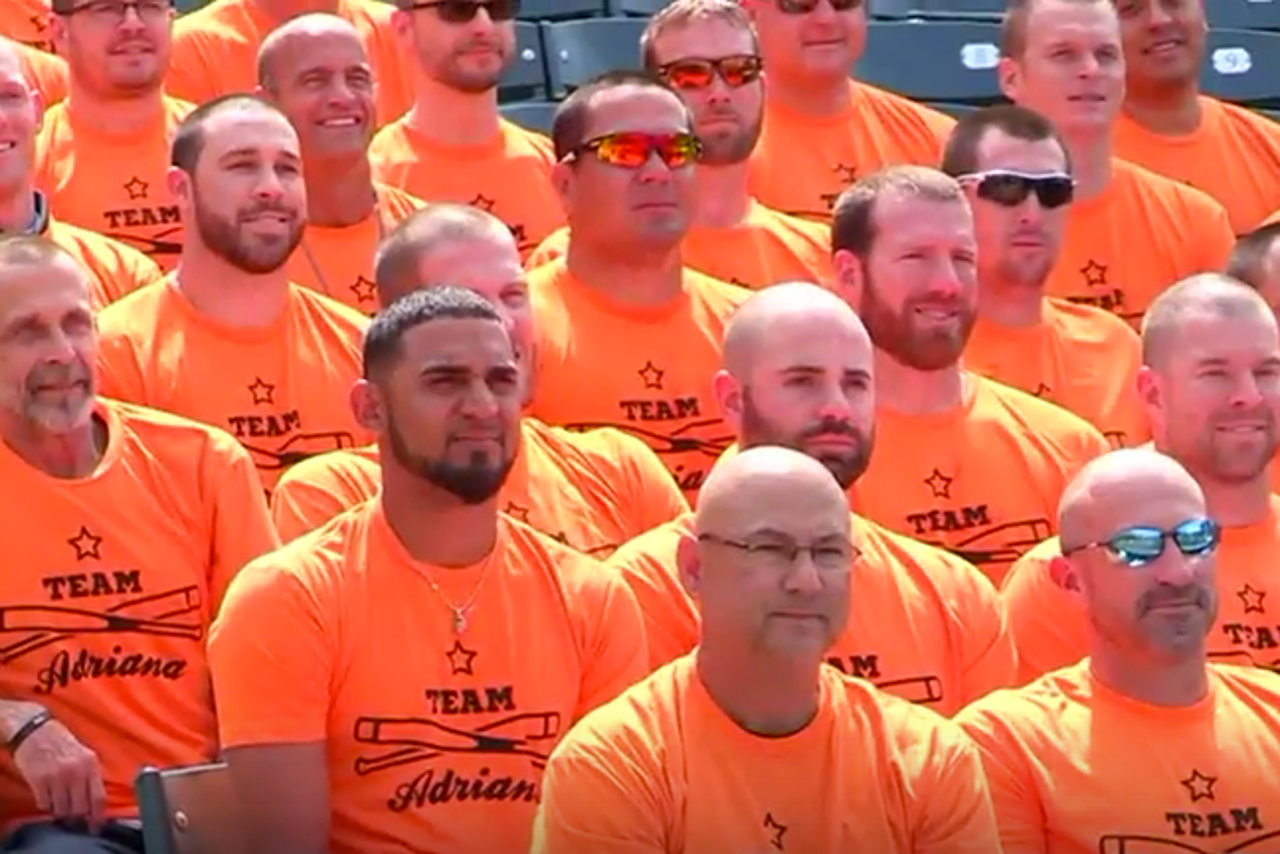 Mike Aviles's twin 4-year-old daughters, Adriana and Maiya, will throw ceremonial first pitches on Thursday night at Progressive Field before the Indians game against the New York Yankees.
Adriana Aviles was diagnosed with childhood leukemia in May and is being treated at Cleveland Clinic. Her sister, Maiya, will join her on the mound.
The Indians have supported Mike and his daughter Adriana thoughout the year as she undegoes treatment. In May, the Indians shaved their heads in support of Adriana. In June, Tribe owner Paul Dolan followed suit, allowing Aviles to shave his head.
Tribe players, coaches and front office members who shaved their heads in support of Aviles and his family took a team photo while wearing orange "Team Adriana" shirts in June.
---