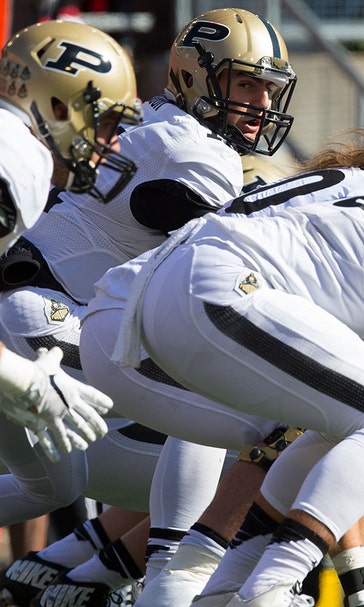 At least Purdue's struggles haven't been as heartbreaking as Nebraska's
October 30, 2015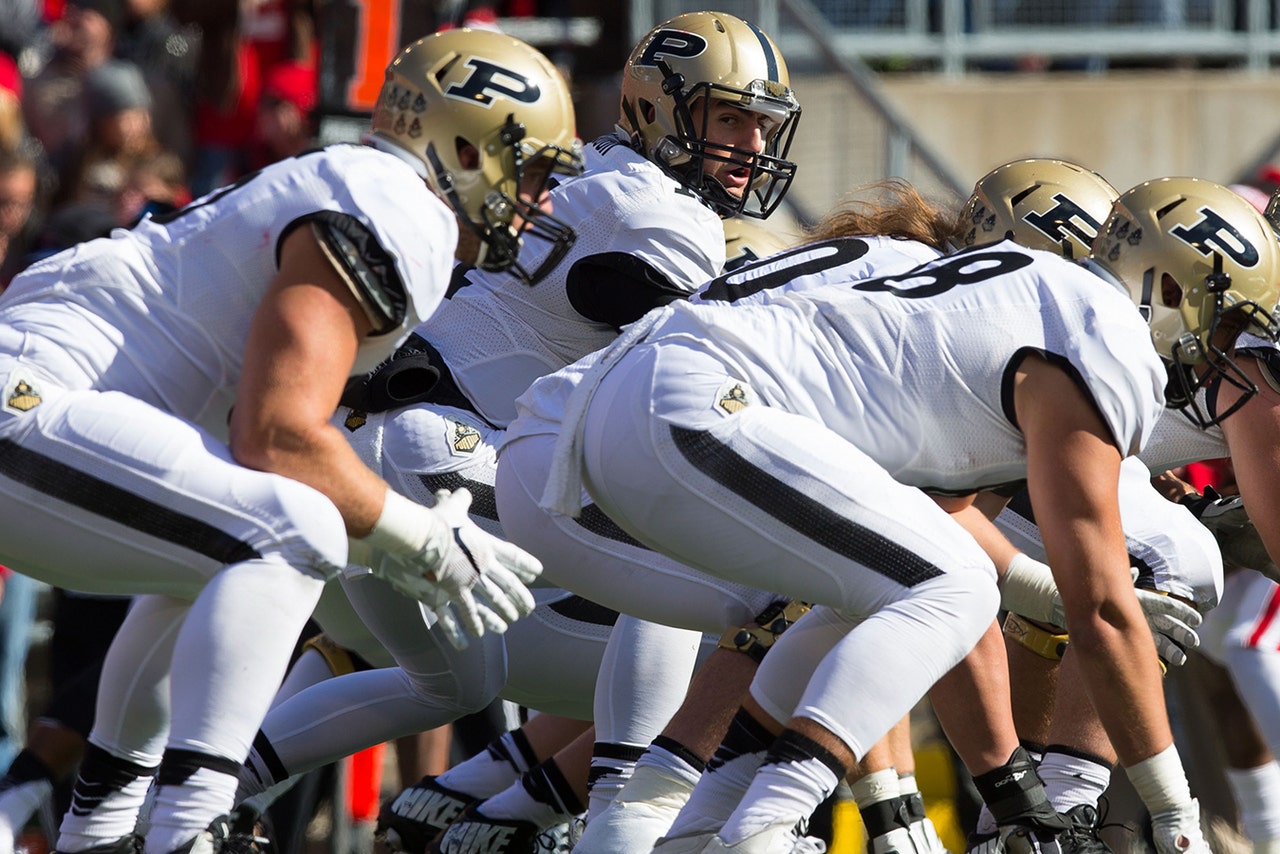 WEST LAFAYETTE, Ind. -- Maybe it's appropriate that Nebraska is playing Purdue on Halloween.
The season has been a bit of a horror show for both teams at the bottom of the Big Ten West Division.
While the Cornhuskers are 17-1 in games played on Halloween, this team has lost five times this season by a combined total of 13 points.
According to STATS, Nebraska is only the second FBS team since 2006 to lose four games in which the opponent scored the winning points during the final 10 seconds or in overtime (SMU, 2007).
As if it couldn't get any worse, Huskers quarterback Tommy Armstrong, who has 10 career games with at least 250 passing yards, has an injured right foot and will not play Saturday at Ross-Ade Stadium. Ryker Fyfe will be the starter for Nebraska (3-5, 1-3 Big Ten).
Purdue (1-6, 0-3) had chances during the final two minutes to defeat Marshall, Bowling Green and Michigan State -- and lost all three. Another loss will eliminate Purdue from any shot at a bowl game.
"Very bizarre year for Nebraska football right now," Purdue coach Darrell Hazell said. "You watch their games, all phases, and you shake your head at the last three minutes of about four or five of those games where they had a chance to win and fell short. They still have a lot of good players on the field, and they can hurt you. I'm sure coach (Mike) Riley is pulling his hair out because of some of those losses that they've had."
Purdue senior center Robert Kugler figures the same could be said about the Boilermakers.
"We know we are 1-6 and have to win some games," Kugler said. "(Nebraska) is a very good team that could have won any one of the games they have lost. We are preparing for them as if they are a great team."
Some things to watch:
PURDUE'S MASH UNIT
Purdue's leading tackler, linebacker Ja'Whaun Bentley, is out after surgery to repair a torn ACL and Hazell said starting linebacker Jimmy Herman (hamstring) and second-leading rusher D.J. Knox (ankle sprain) are unlikely to play.
STILL SEARCHING
Purdue is 0-9 in Big Ten home games during Hazell's three seasons. In addition to Nebraska, the Boilermakers have remaining home games against Illinois (Nov. 7) and Indiana (Nov. 28).
ROAD WARRIORS
Including a 44-7 victory at Purdue during the 2013 season, Nebraska is 11-7 in Big Ten road games since joining the conference in 2011. The Cornhuskers were 3-1 in Big Ten road games in 2012 and 2013 and defeated Minnesota 48-25 on Oct. 17 in Minneapolis.
RUN DEFENSE WILL BE A FACTOR
Nebraska ranks fourth in Big Ten rushing defense, allowing only 99.1 yards a game while Purdue ranks last, giving up 198.1 yards a game, including 4.8 yards a carry and 14 touchdowns.
BYE BENEFIT?
With redshirt freshman quarterback David Blough completing only 48 percent of his passes in Big Ten losses to Michigan State, Minnesota and Wisconsin, Purdue spent much of its just completed bye week focusing on better offensive execution. The Boilermakers have scored 20 total points in their eight most recent quarters, including a very late TD when trailing Minnesota 41-6.
"We haven't always executed as well as we wanted to, and the bye week gave us a chance to get back to executing a little better," Kugler said.
---