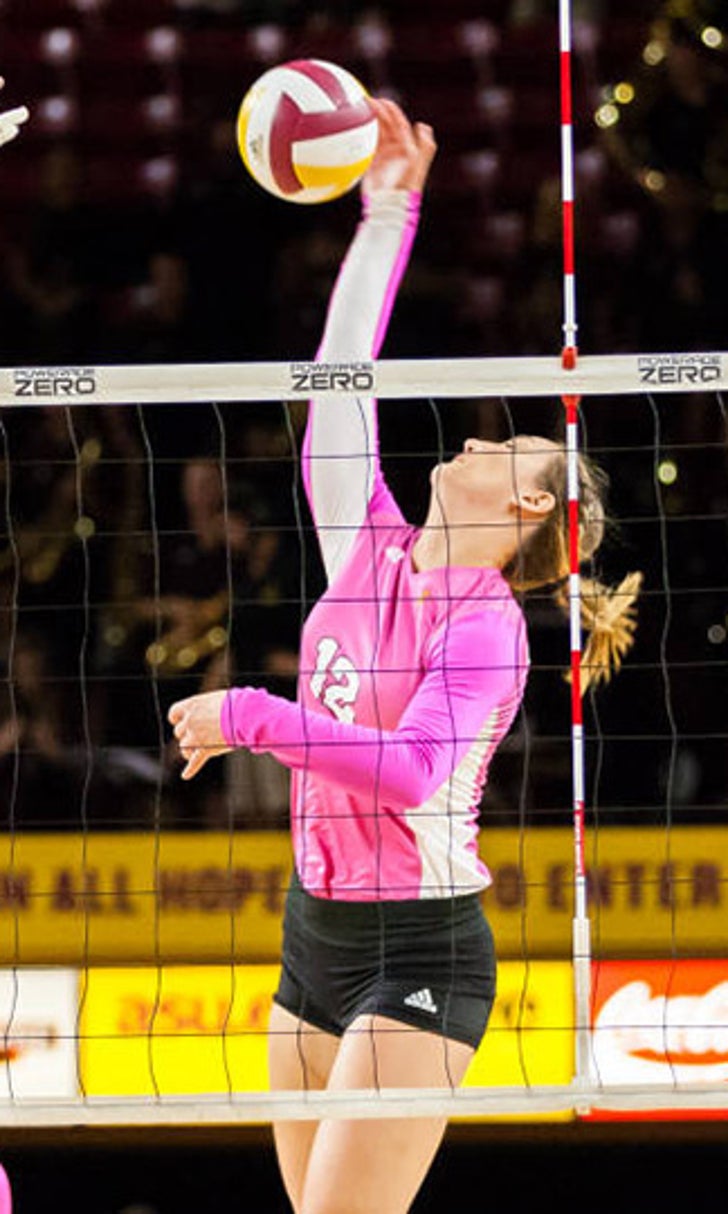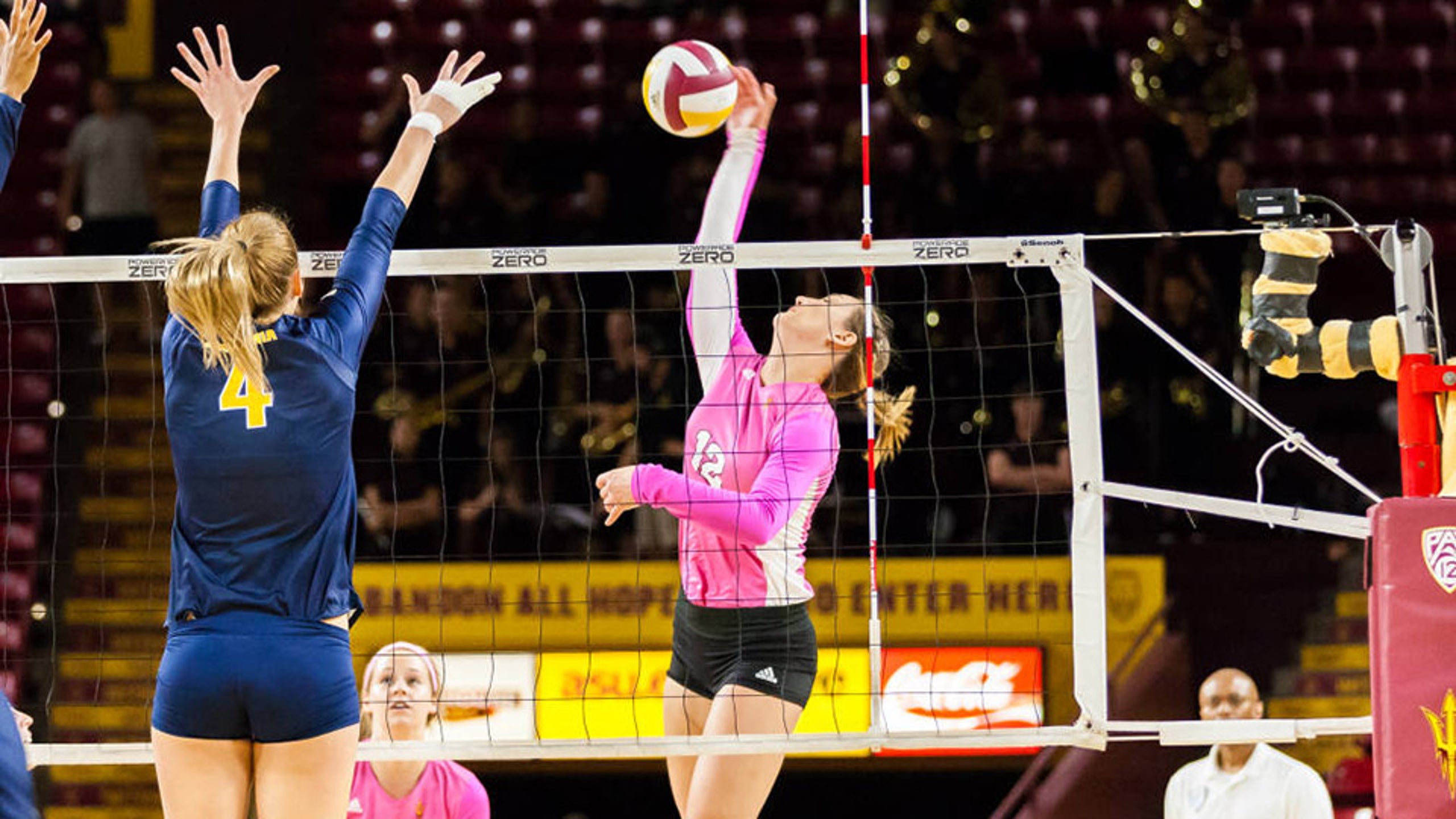 ASU volleyball All-American Gardner suffers career-ending knee injury
BY foxsports • October 13, 2015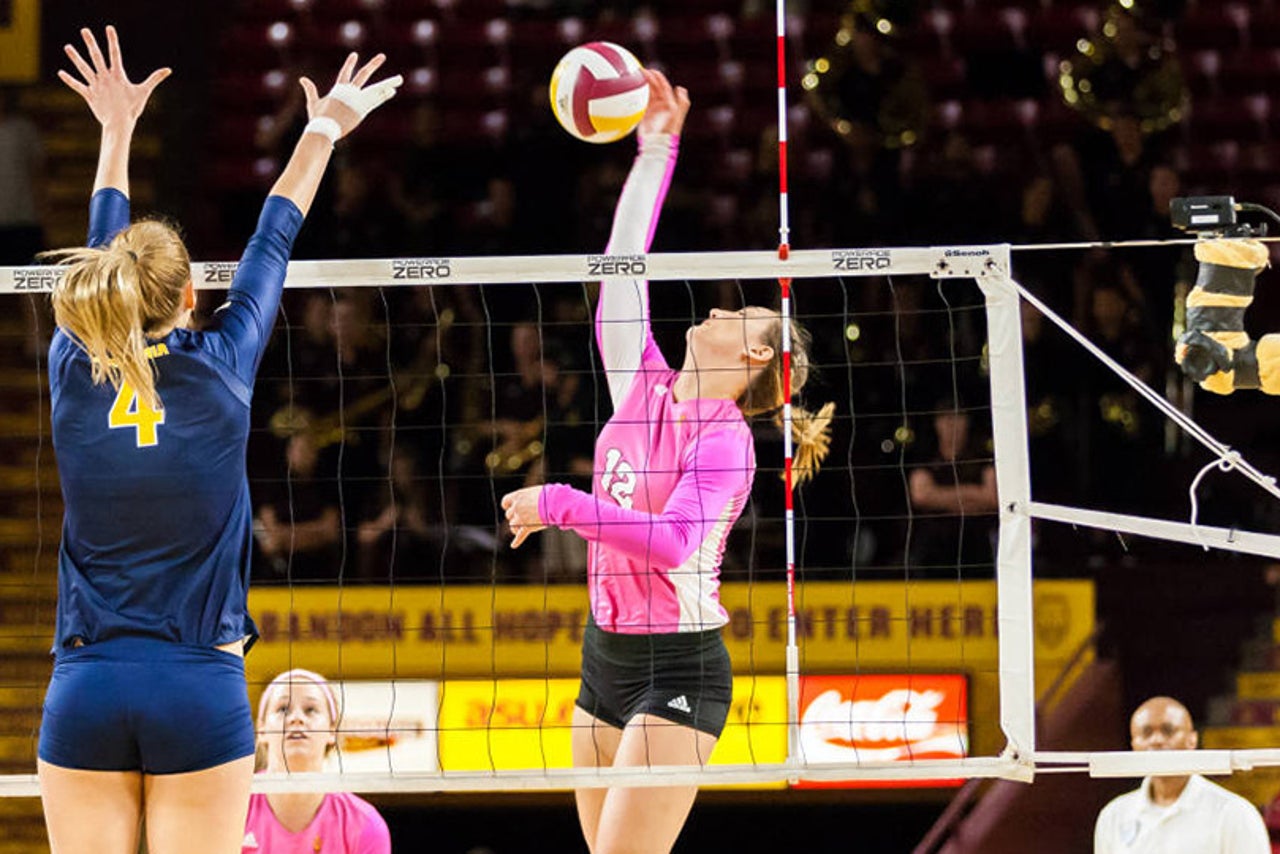 TEMPE, Ariz. -- Arizona State volleyball's senior All-American Macey Gardner will miss the rest of the 2015 season with a torn ACL in her left knee, head coach Jason Watson announced Tuesday.
"Macey has handled this injury with the grace and humility in which she has handled everything in her career," Watson said. "Those who know her, know that she still leads and guides this team.  While her role is different, her influence remains the same."
Gardner, an outside hitter out of Gilbert, sustained the injury during the second set of ASU's match at Washington on Friday, Oct. 9.
"It shows how everything can change in an instant," Gardner said. "You never imagine your senior year would play out like this, but it has. Now my mindset has had to change the last couple of days and turn into more of an encourager and teammate than player on the court. I'm still going to be here for the girls. There's not a change in that."
Prior to the injury, Gardner was the AVCA national and Pac-12 Offensive Player of the Week after she broke the 20-year-old school record for kills in the team's three-set win over California. She will wrap her career with 1,882 kills, 11 ahead of the previous record. She topped 500 kills in each of her first three seasons -- with totals that rank second, third and seventh on ASU's single-season record list.
Defensively, Gardner became the 17th Sun Devil to record 1,000 career digs.
In her career, she recorded eight matches with 27 or more kills, including a school-record-tying 30 kills during the 2014 meeting against Arizona. She also owns the school record for single-match points when she recorded 33.0 against Washington State on Nov. 21, 2014.
She is a three-time All-Pac-12 first-team selection.
Gardner and the Sun Devils started off the 2015 campaign with 15 straight wins, the program's best start since the inaugural season, in 1973. The winning streak came to an end on Friday at Washington, and the Gardner-less Sun Devils suffered their second loss at Washington State on Sunday.
 No. 10 ASU travels to Los Angeles to take on No. 1 USC and No. 12 UCLA on Friday and Sunday.
---