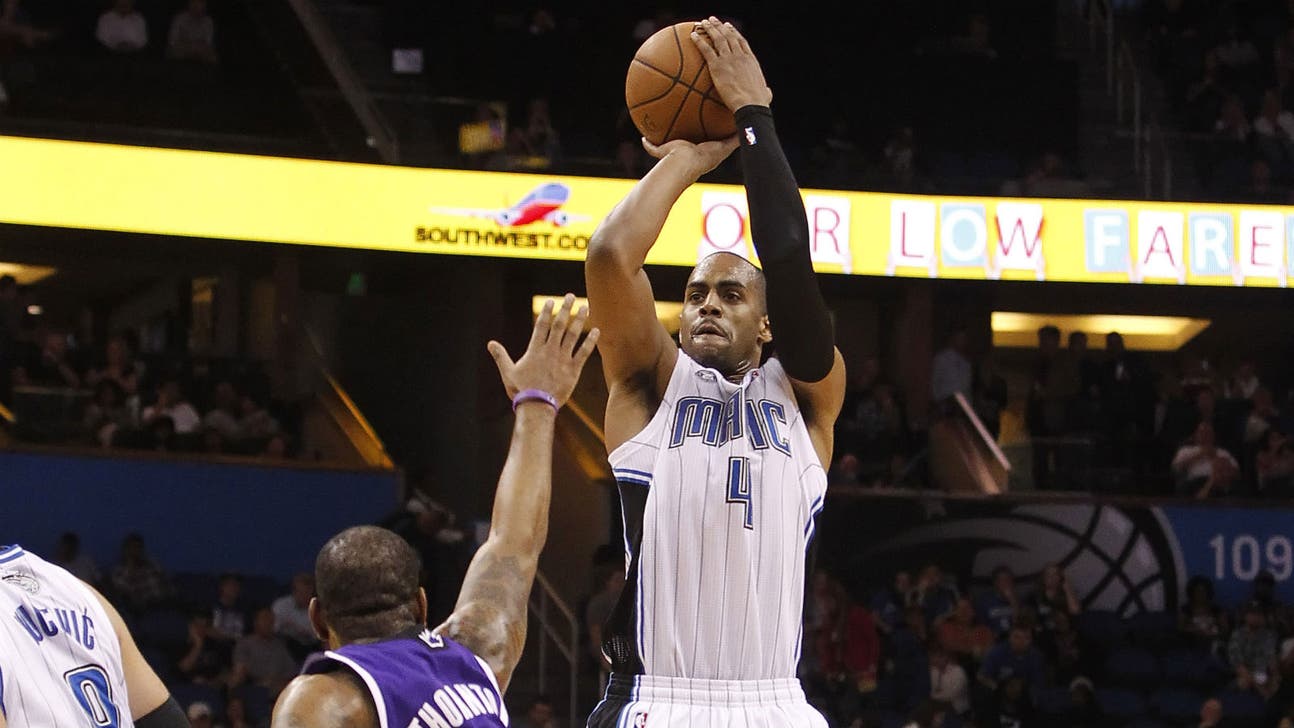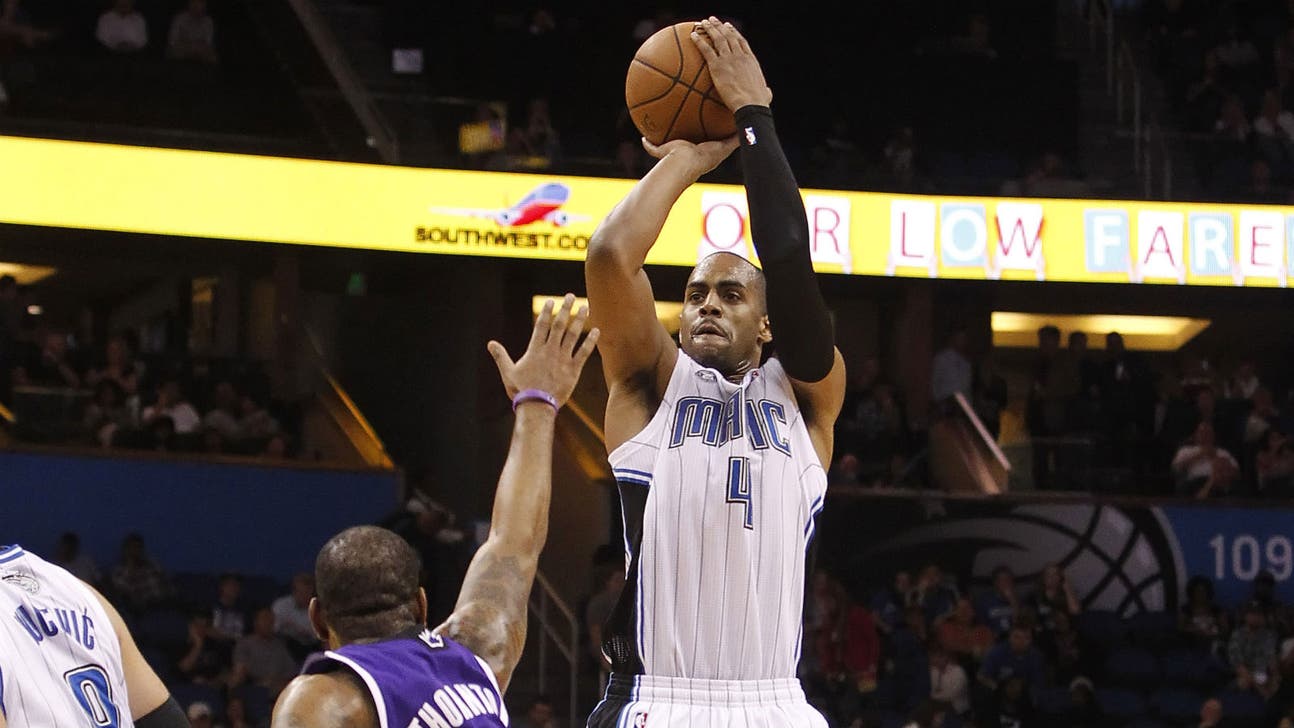 Arron Afflalo's scoring not enough for Magic in loss
Published
Dec. 21, 2013 11:23 p.m. ET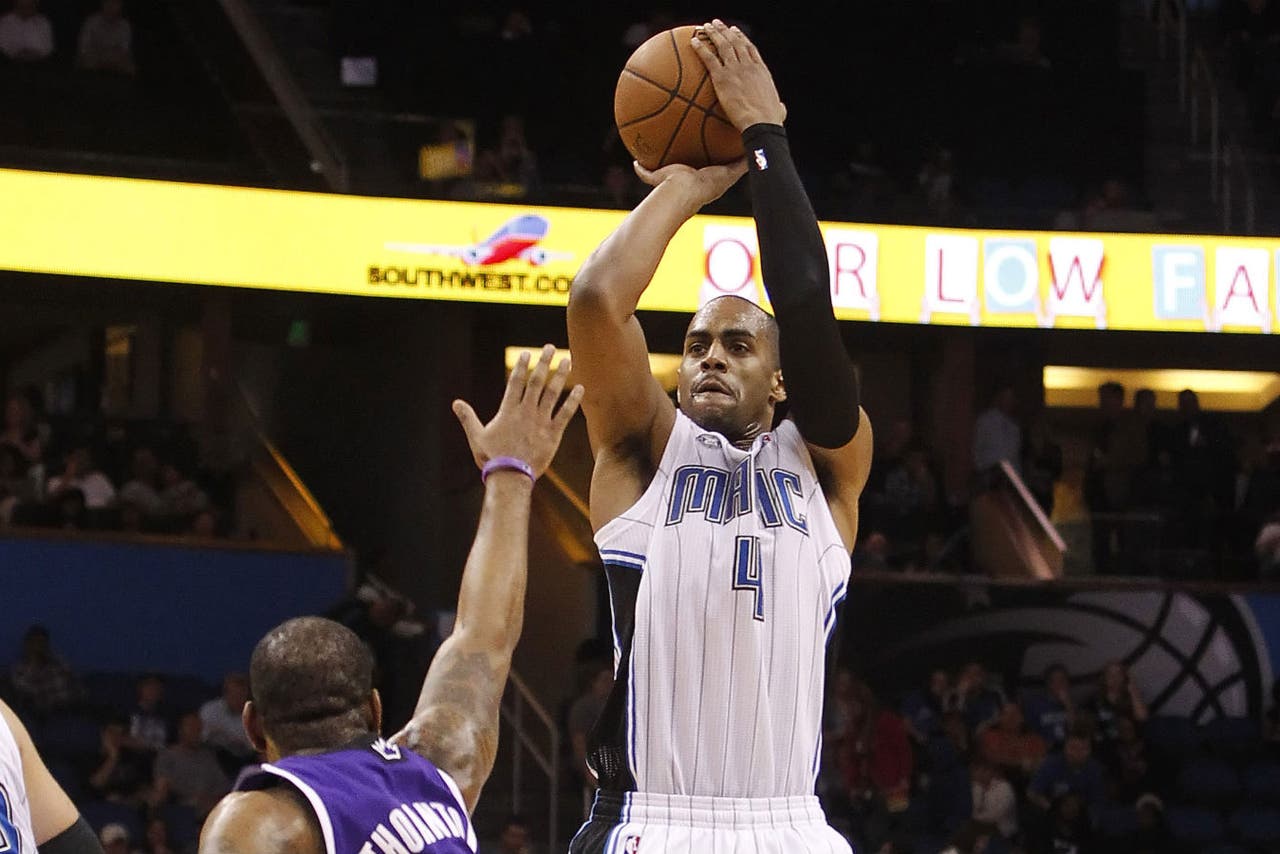 ORLANDO, Fla. -- As impressive as it may have looked to see him lead all scorers Saturday night with 26 points, Arron Afflalo knew full well that looks were deceiving.
The fourth quarter began with him and the rest of the Orlando Magic's starters on the bench watching the Sacramento Kings take the lead for good with a 9-2 run. A few minutes after returning to the game, he missed a free throw resulting from a technical foul for the second time in the second half.
And in the final minute and change, he fell down trying to gather in an inbound pass from Victor Oladipo and then failed to get off a pass in the required five seconds.
Small wonder that the 3-point field goal he hit at the final horn was viewed by him as something that only made the 105-100 final score appear misleadingly close.
"The end of the game is something I want to forget," Afflalo said, probably speaking for everyone on the Magic following their second loss at home in less than a week to the two worst teams by far in the Western Conference.
Falling to the Utah Jazz could have almost been written off as a case of the Magic missing one of the NBA's top scorers for the first time all season. Afflalo showed no signs of the illness which sidelined him for a game as he largely had his way early on against Kings rookie Ben McLemore.
His presence made it easier for Tobias Harris to assert himself whenever he had the ball.
"He's one of the hardest-working guys I know," Harris said. "On the offensive end, he brings an asset that teams have to honor and know that he's able to score pretty much any possession down."
Through three quarters, Afflalo had a team-high 16 points and the Magic held a 77-75 lead. Although he was taken out with 2:09 to go in that period, coach Jacque Vaughn chose to continue to rest Afflalo when the fourth quarter began. Oladipo, who lost the starting job he had held since Nov. 20, led a group which also included Doron Lamb, Kyle O'Quinn, Maurice Harkless and Andrew Nicholson.
To be fair, the Magic were getting more from O'Quinn than Nikola Vucevic while Nicholson was not much of a step down from Glen Davis. But in hindsight, the decision to rest Afflalo, Harris and Jameer Nelson left Vaughn open to second-guessing.
"To keep them out there at the end of the third and the (start of) the fourth and to finish the game would have been a little bit too much," Vaughn said.
Then again, no one could have pictured Afflalo -- who had been shooting 87.3 percent from the free-throw line -- failing to make a pair of shots with no one on either side of the lane. The first of those was from a defensive three-second violation, while the second was the result of the latest petulant outburst by Kings center DeMarcus Cousins.
"I thought I had been shooting free throws pretty well," Afflalo said. "I missed two today on technical fouls. It's just a wasted opportunity. Those things sometimes become contagious."
Aside from Harris, the Magic could do little right down the stretch.
"For us to make the next step and get to where we need to be, we're going to have to be a little bit stronger mentally," said Harris, who scored 11 of his 21 points in the final 8:30. "When teams make their runs, we have to get out there and push it right back at them."
"Things like that happen," Oladipo said. "We've just got to bounce back from them."
Even in the Eastern Conference, where there not much to choose from beyond the Miami Heat and the Indiana Pacers, the Magic have to wonder how soon they can bounce back from their latest disappointment.
"You look at Utah and Sacramento, and these are the teams you're supposed to compete against," Afflalo said. "But the reality is, in our eyes, we're supposed to win every game. We're supposed to win every game no matter what the lineup is. It's not like we've lost two to some teams that people think should beat us, but it would be OK if we went 4-2. Let's get these next four. I don't want to speak past Monday (against New York), but I'm itching to get every win now."
You can follow Ken Hornack on Twitter @HornackFSFla or email him at khornack32176@gmail.com.
---