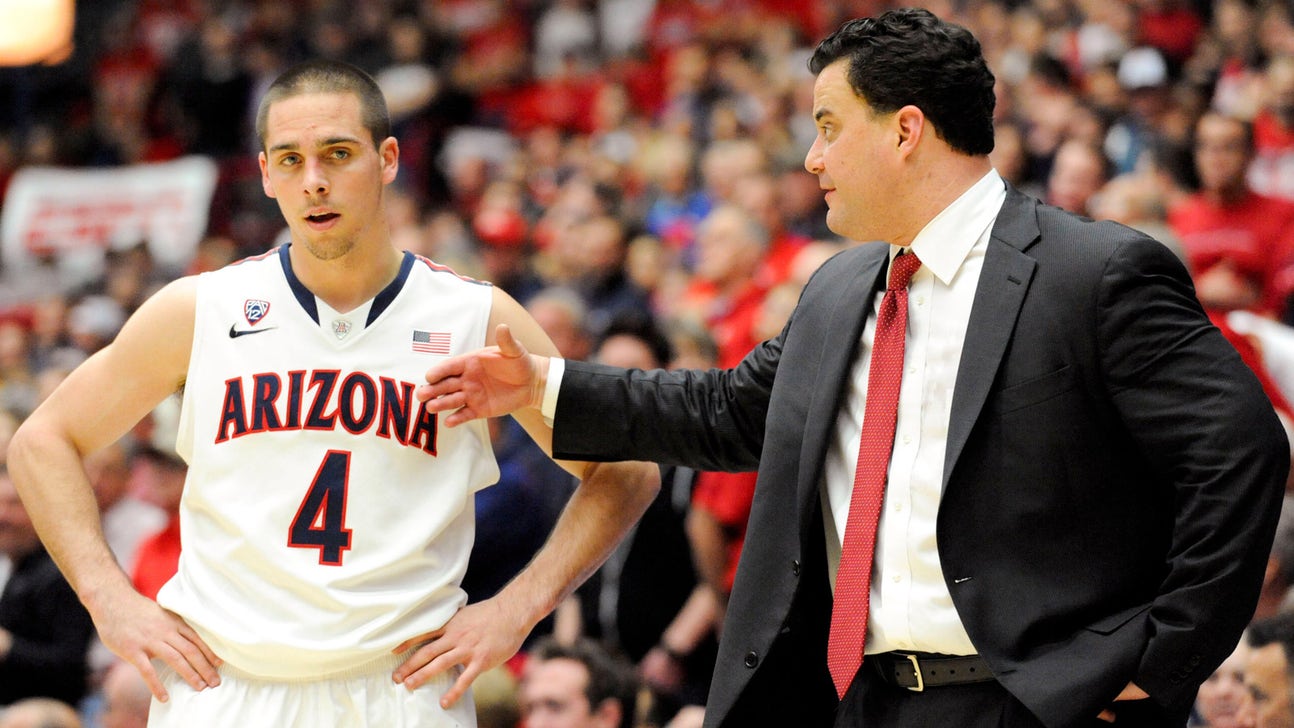 Arizona's McConnell living the dream, hoping to keep it alive
Published
Mar. 20, 2014 7:50 p.m. ET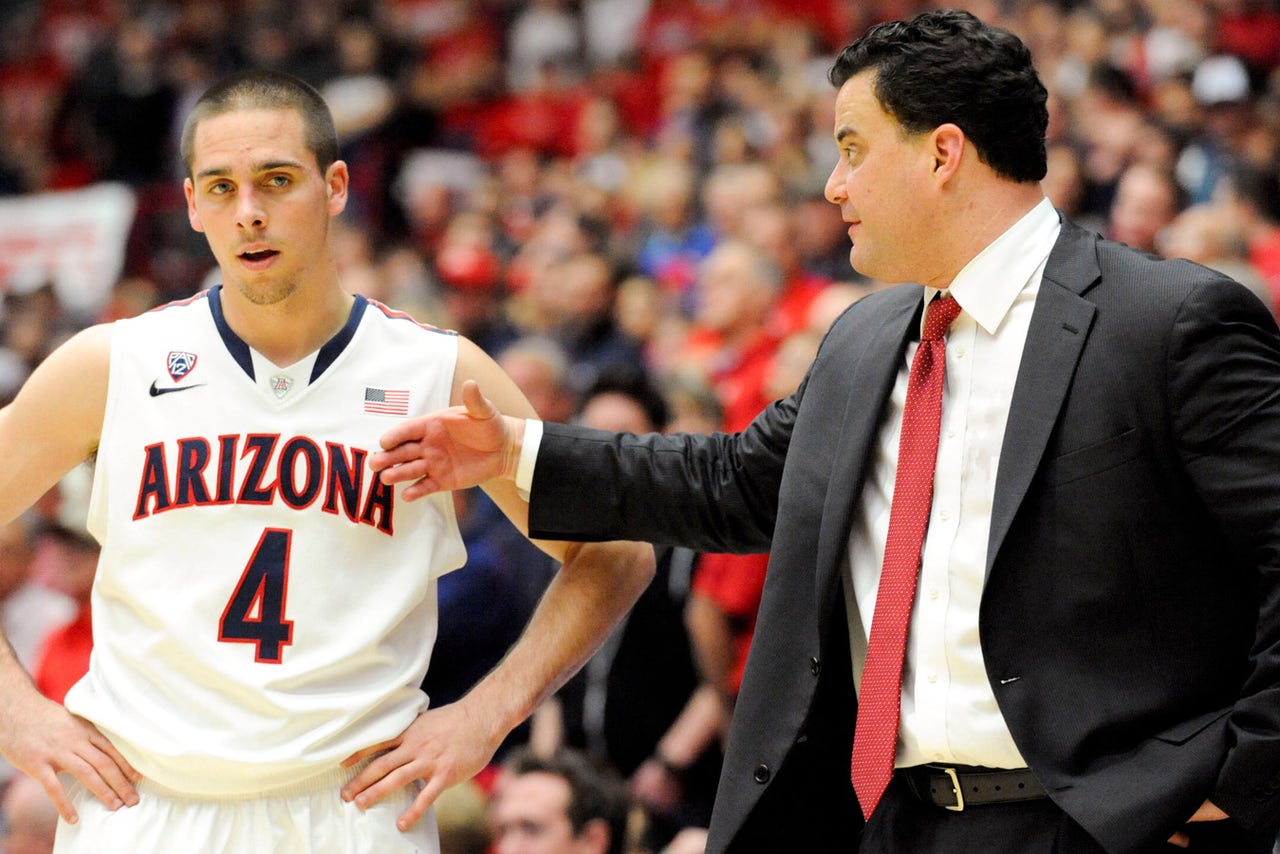 SAN DIEGO -- When T.J. McConnell first stepped onto Lute & Bobbi Olson Court in McKale Center, he felt a sense of belonging, there was a vibe. Remember, it was 2011, and he was a sophomore guard for Duquesne.
"Yet I was kind of intimidated how big McKale was," he recalled Thursday.
But not intimidated enough to feel like he didn't belong.
At the end of that season, he decided he wanted to play on a bigger stage. He asked for a transfer and eventually decided on Arizona -- Virginia was in there, too -- and McKale Center was his new home a year later.
"Anyone would want to play on (this) kind of stage," he said on the eve of Arizona facing Weber State here on Friday at 11 a.m. (PT).
Welcome to the NCAA tournament, Arizona's home away from home for nearly 30 years. It's the reason why college basketball players play the game.
"It's a dream of mine to be playing in the NCAA tournament, and now that we're here, we gotta play like any other game this year," McConnell said. "We can't overlook any opponent. Weber State is very good and we're going to have to play very good to beat them ... you've gotta be ready to play."
Ah, a point guard who not only does all the right things, he says the right things, too.
"When he first got here, you (wonder) just how good is he?" said former Arizona guard Matt Muehlebach, now a radio analyst for the team. "Then you see him and say, 'shoot, he's really good for this team.'"
Muehlebach said while there is little question junior Nick Johnson has been the Wildcats' best player, McConnell "is the most indispensable. Line up the players and ask 'Who can't you lose?' and it's T.J. Everything changes (when he's not there.)"
McConnell has reached the big time -- not only participating in his first NCAA tournament, but as starting point guard for a program that many refer to as "Point Guard U." For a kid who grew up worshipping the game, he appreciates it all.
"I know a lot of people said I could not play at this level," he said, "but that fueled my fire to work hard in the offseason (of his transfer year). I knew I could play at this level. I think I've showed that."
He's a Cousy Award finalist, was a second team All-Pac-12 player and an all-conference pick as a defender. He's averaging 3 to 1 on assists to turnovers, and no point guard at Point Guard U. has come even close to that in the last 20 years.  Mike Bibby was 2.55-1 (1998), Jason Terry 2-1 (1997) and Nic Wise 2-1 (2008).
McConnell said he concerns himself with his numbers.
"The offense doesn't look as good when I have a lot of turnovers," he said.
While he is a pass-first point guard, he's done much more, averaging 8.5 points and grabbing 3.7 rebounds a game.
"He's very in control," said Bibby in a text. "He's poised. He's like an old-school point guard ... Cousy kinda. Does what he needs to do to get his team to win. Knocks down open shots, so you have to respect his shot, and gets his teammates the ball where they do best with it."
Bibby should know the drill. He did it 17 years ago in leading Arizona to a national title. Bibby is part of Arizona's point guard legacy, one McConnell is very well aware of -- it's another reason why he's here.
Maybe one day he'll be part of that legacy?
"If I'm lucky," he said with a smile. "I'm just trying to live up to their name. They've built the tradition that we have here."
He's met most of them -- "Kerr, Bibby, all are great players," he said.
Johnson and center Kaleb Tarczewski said they feel McConnell does exactly what he's supposed to do -- make everyone better.
"The biggest thing he brings to me is his passion," Johnson said. "When I see him fired up, that's when I get to be more fired up. And then there is his passing ability and everything. It's benefitted me; I wouldn't trade him for any point guard."
Johnson helped lure McConnell to Arizona as a host. Then they practiced against each other last year while McConnell had to sit out because of the transfer rules.
"He'd be on scout team and just kill everyone," said Tarczewski. "He'd make everyone better. Everyone was excited. He's brought an unselfish attitude. It's rubbed off on everybody."
Said Johnson: " Everybody was thinking: 'when we get him it's going to be something special. We knew we'd have the season we are having. We just had to work for it."
McConnell's been pleased with the season, but he knows that the true measure of success could largely be determined by the games still to come.
"I think I've had a solid year," he said, "but getting that national championship would just cap it off for me this year."
Who: Arizona (30-4) vs. Weber State (19-11)
When: Friday, 11:10 a.m. (TNT)
Where: Viejas Arena, San Diego
Arizona: Arizona is led by dynamic guard Nick Johnson, a Wooden Award finalist who has found a way to play and succeed at three positions (point guard, shooting guard and small forward) while building a reputation as an exceptional defender. But he's had help from lauded freshman Aaron Gordon, who could be the most athletic player in the West Region, has eight double-doubles this season. Arizona is just looking for consistency now. And, of course, better free throw shooting. One key will be junior T.J. McConnell's ability to lead the team and control the tempo. He averaged 3 to 1 in assist-to-turnover ratio. Arizona needs more inside presence from Kaleb Tarczewski, who is one of their better free-throw shooters and has hit 63 percent of his shots in the last five games. Gabe York can provide instant offense from long range, but his shooting has been hit and miss.
Weber State: Of the teams that have given UA trouble the last couple of seasons, good 3-point shooting has been a common thread. Weber State is one. It hits 39.3 percent from beyond the arc, good enough for 21st in the country. They can hit the 2s, too, shooting 55 percent as a team. Weber State is led by Davion Berry, who averages 19.1 points per game and has hit for 50 percent or better in seven of his last eight games. Expect Johnson to defend him. Scottsdale native Kyle Tresnak (6-foot-10) averages 11.8 points per game but just 4.8 rebounds per game. He came up big in Big Sky championship game with 27 points. Joel Bolomboy is the conference's defensive player of the year and one of the better rebounders in the country, averaging 10.8 rpg. Since the middle of February, Weber State has gone 7-3, including a loss to Northern Arizona, which Arizona defeated by 33 in December. Weber State defeated North Carolina in the NCAA tournament's first round in 1999 and took Florida into overtime in its next game.
Last call: Can Weber State's athletes stay with Arizona's talented and versatile team? Maybe for some moments, but Arizona's ability to defend and get to the basket will be the difference in this battle of Wildcats. Arizona's offensive balance should be too much for Weber State.
Follow Steve Rivera on Twitter
---