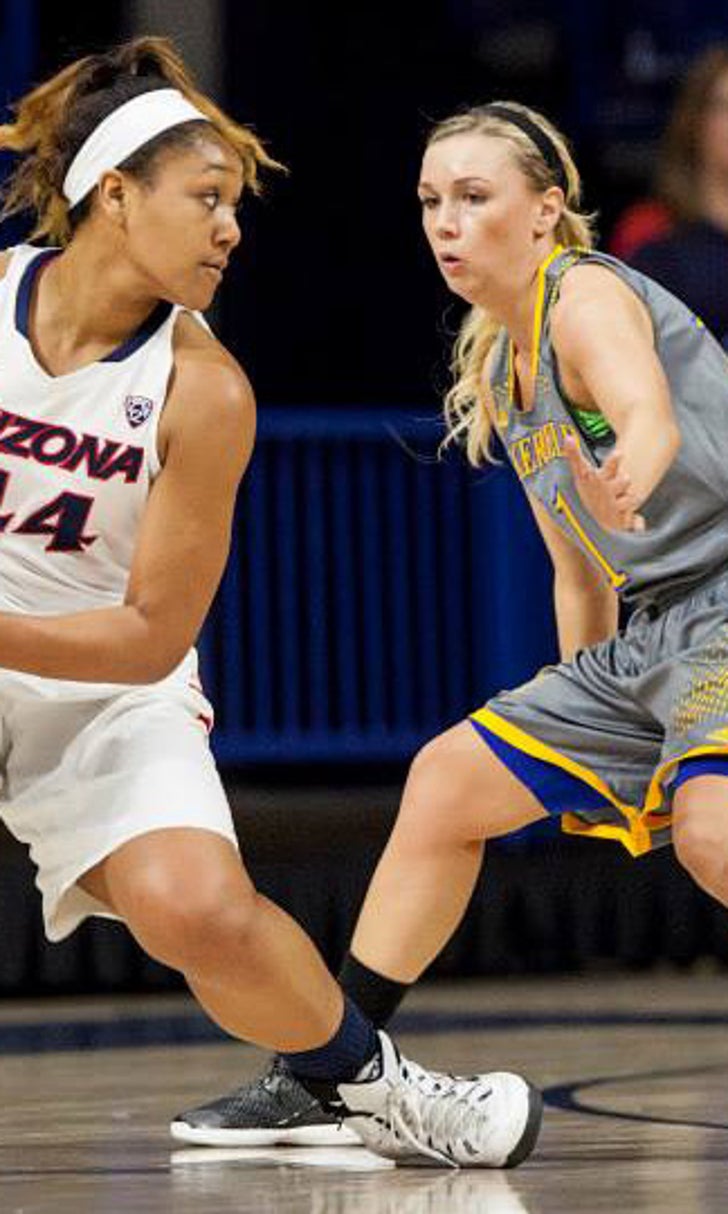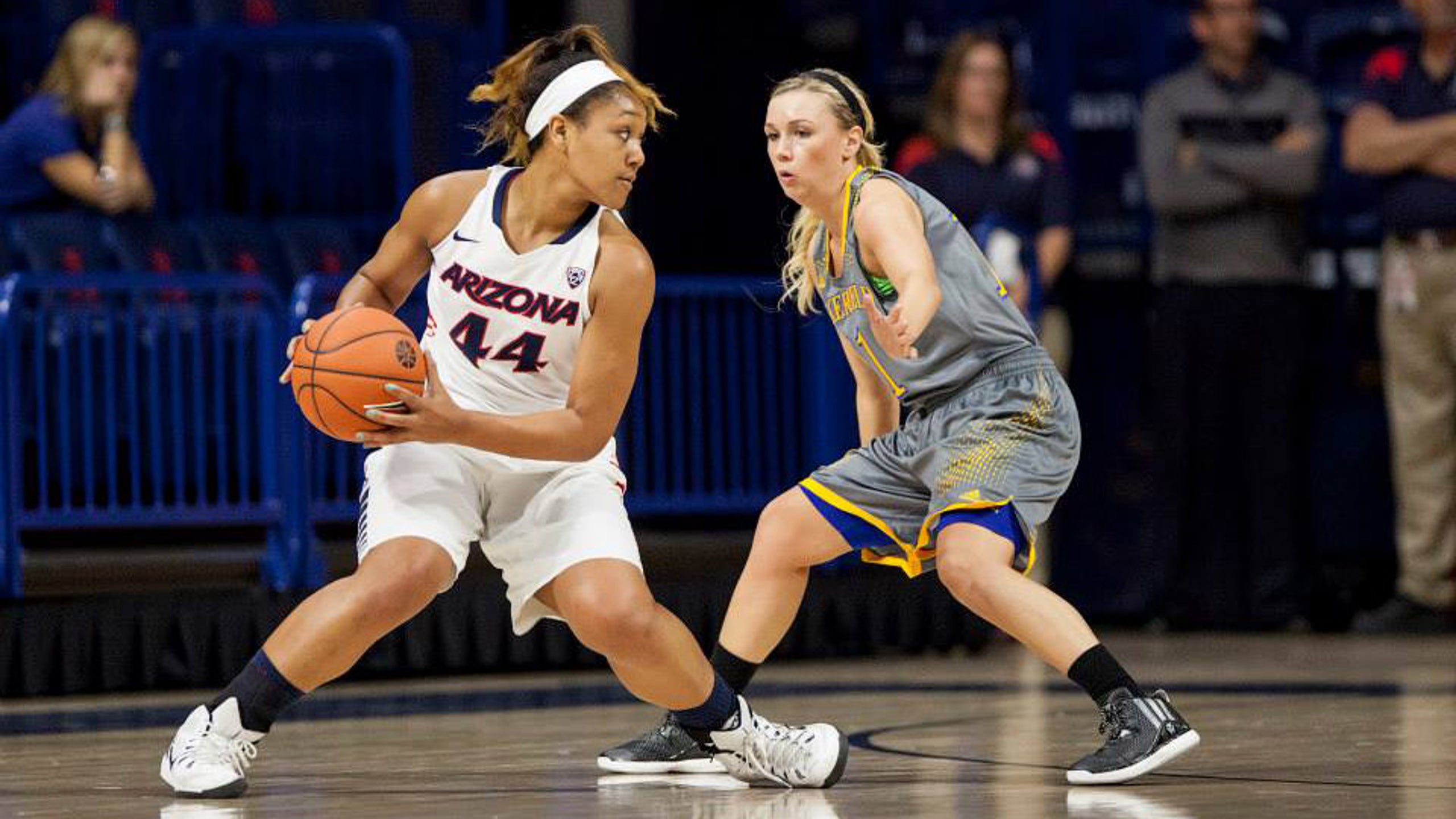 Arizona women lose opener to Cal State Bakersfield
BY foxsports • November 18, 2014
TUCSON, Ariz. -- The Arizona women's basketball team was unable to overcome a 20-point second-half deficit and suffered a 76-72 loss to Cal State Bakersfield in its season opener on Monday night at McKale Center.
Senior guard Candice Warthen paced Arizona with 18 points and five assists, while sophomore forward LaBrittney Jones racked up her third career-double-double, going for 14 points and 13 rebounds.
Senior forward Alli Gloyd had 11 points and nine rebounds in her first game since returning from an ACL injury that caused her to miss all of last season, and freshman guard Charise Holloway had 12 points, five rebounds and two steals in her first collegiate game.
Bakersfield (2-0) received 25 points from senior forward Tyonna Outland and 19 points and four steals from senior guard Dajy Vines.
The Roadrunners led 52-37 at the half and stretched the lead to 20 with 18 minutes to play. The Wildcats went on a 28-8 run to tie the game at 66 on Gloyd's basket and free throw with 3:20 remaining, but Bakersfield regained the lead and held on for the win.
"We could not defend or guard. We had no answer for them defensively," Arizona coach Niya Butts said. "But after adjusting and going to a zone, it helped us, and gave us life even offensively, and we were able to get some stops and get some things going too. We started to make some plays, just not enough to make it over the hump."
Arizona returns to action on Friday at Texas Tech.
---