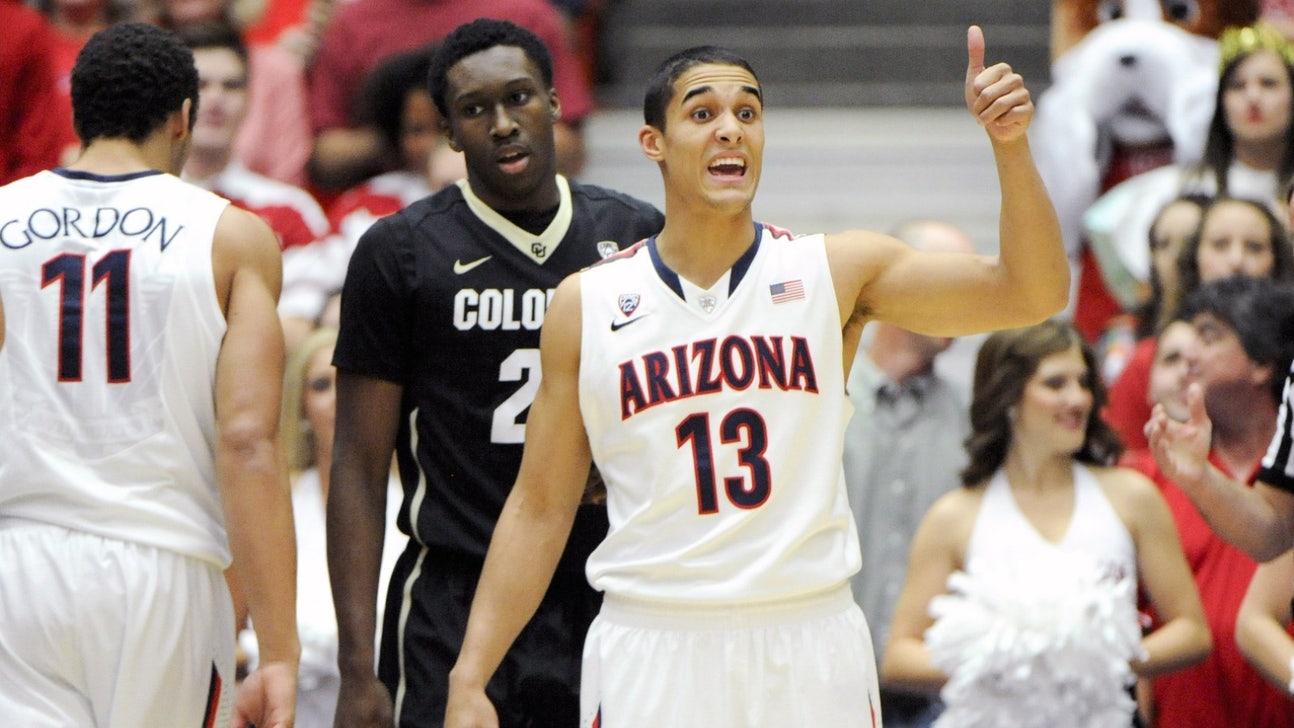 Arizona moves to 19-0, but not all is perfect
Published
Jan. 24, 2014 1:38 a.m. ET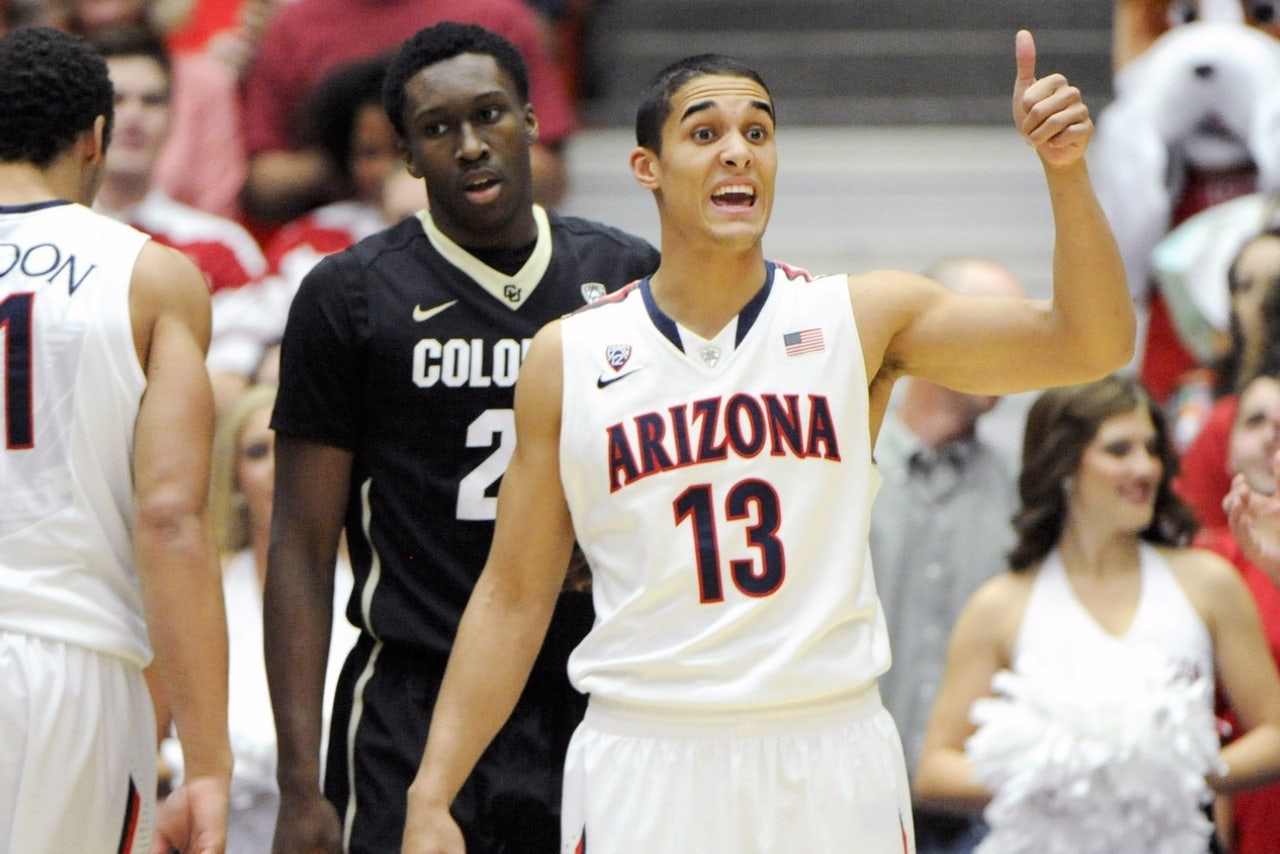 TUCSON, Ariz. -- There will be no apologies or alibis short of Arizona coach Sean Miller saying his team still needs to get better.
But what team in January doesn't acknowledge as much?
Every game will be a tough test, Miller said following Thursday night's 69-57 vicory over Colorado at McKale Center. "The one thing we want to guard against is almost having to apologize for winning," he said. "Sometimes you're not going to play as well, and we know that, but we're trying to win every game and do the best we can. Period."
But not end of story. Arizona improved to 19-0, but it came with reservations.
Arizona flared and then faded, and the overall numbers weren't as eye-pleasing as they had been.
And it brought this from Colorado forward Xavier Johnson: "We were playing the No. 1 team in the nation, but they weren't that good. We didn't come in here with the right mindset, and it's hard coming into this atmosphere. There's no excuse for not getting the win, but we're going to brush it off and get ready for the next game."
As will Arizona (19-0, 6-0 Pac-12) when it hosts Utah on Sunday (FOX Sports 1) with the hope of breaking the modern school record for consecutive wins. Arizona won 22 straight back in 1913-17, beating high school and YMCA teams.
"It's awesome," Miller said. "Never have we walked into McKale Center and said, 'It's not good being No. 1,' or taken it for granted. It's a fantastic feeling. Everybody wants to be No. 1. If you are No. 1, embrace it."
Miller said the key it to avoid getting caught up in the hype.
Not everything is perfect. Arizona, which came in plus-11 in rebounding, finished even at 32 with the Buffaloes. It also went 3 for 15 from 3-point range and missed some key free throws down the stretch.
No harm? Not according to Miller, who said that if a coach was to ever "get scared" about a game, it's when the rebounds are close.
"That's a sign of a lot of bad things are coming our way," Miller said. "We have to do better. If we got their attention about one thing, it's that.
"We're not at the finish line. Where we are in late January might be far from where we are in late February if we don't continue to win or continue to get better."
Xavier Johnson made four 3-pointers down the stretch to make it difficult for Arizona to close out the game.
Much of the discussion in the locker room afterward was about rebounding and giving Johnson open 3-pointers. He finished with a game-high 21 points. Miller clarified to say it wasn't an "alarming" talk in the locker room, but a reminder of the team needing to improve.
"We didn'€™t let up, but it's hard to keep that pace going," Miller said.
"If we lose, we're going to lose because the other team is really good."
Arizona players knew Colorado would be -- even without top player Spencer Dinwiddie, who suffered a season-ending knee injury two weeks ago.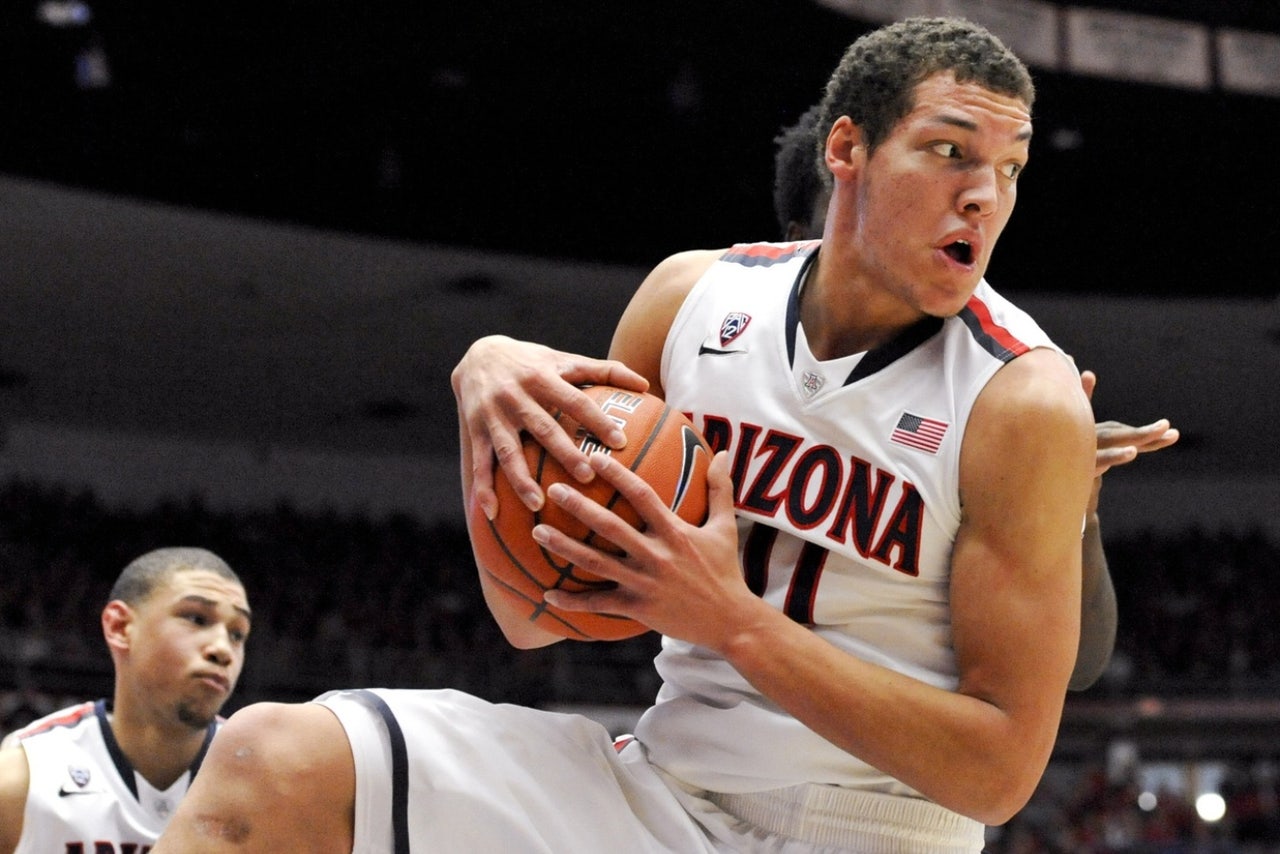 Aaron Gordon and the Wildcats beat Colorado on Thursday for a program-record 19th straight win. FULL STORY >>
With 11:35 left, Arizona looked like it was on cruise control after Gabe York made it 58-38 with a layup. But eight minutes later, Colorado closed to within 11 at 66-55 on an Askia Booker layup. Arizona followed by missing 3-of-6 free throws in the final minute.
"They're a good team," said Nick Johnson, who led Arizona with 18 points. "We knew Colorado was going to come out and get some runs in the second half; basketball is a game of runs. We just had to take their punches and punch back."
In the first half, Arizona punched at will, matching the energy in McKale that seemed to be at a season-high. Just 3:30 into the game and Arizona was up 9-0. Six minutes in it was 18-4. Colorado did close to within six (20-14), but Arizona closed the first half with a 19-10 run to lead by 15.
"That's a little glimpse of what we can do," said Arizona's Aaron Gordon, who had 12 points on six baskets five of which were dunks.
Nick Johnson admitted that once his team gets a good lead it must continue to keep up the pressure. It must find that inner killer instinct.
"That's what we have to get better at," Nick Johnson said. "We're up by 15 at the half, and they won the second half by three. Great teams do that. They keep the foot on pedal and keep getting stops."
Follow Steve Rivera at Twitter
---