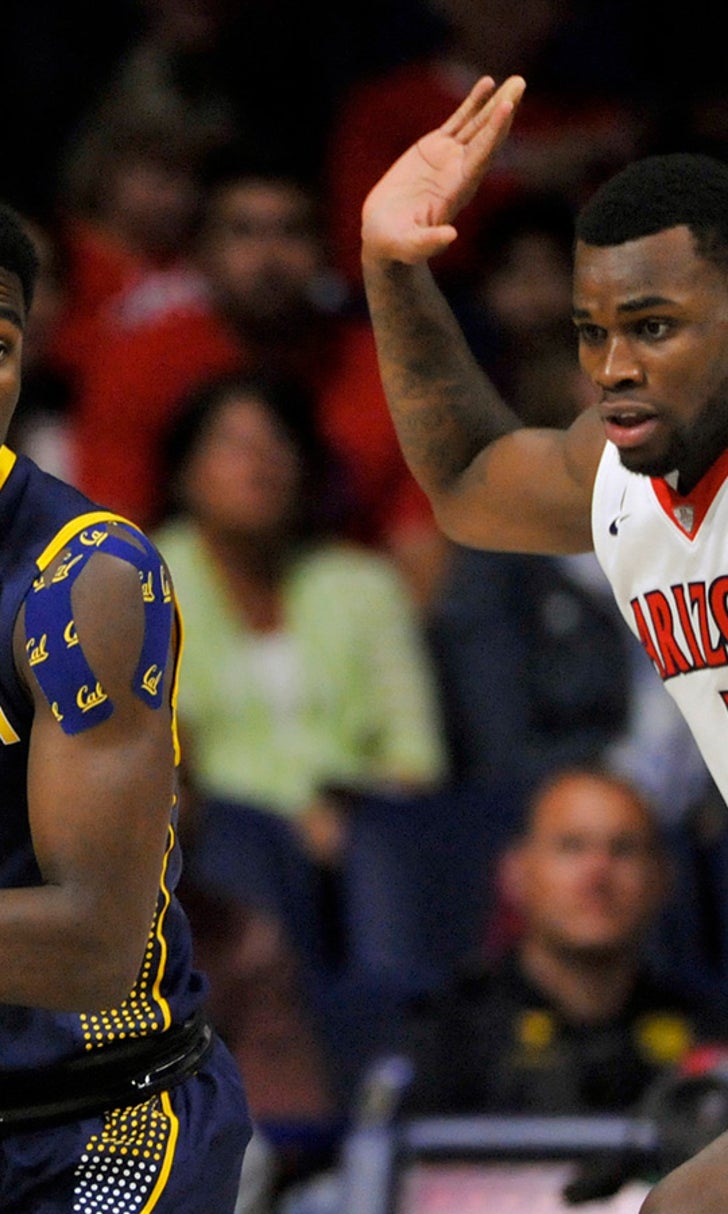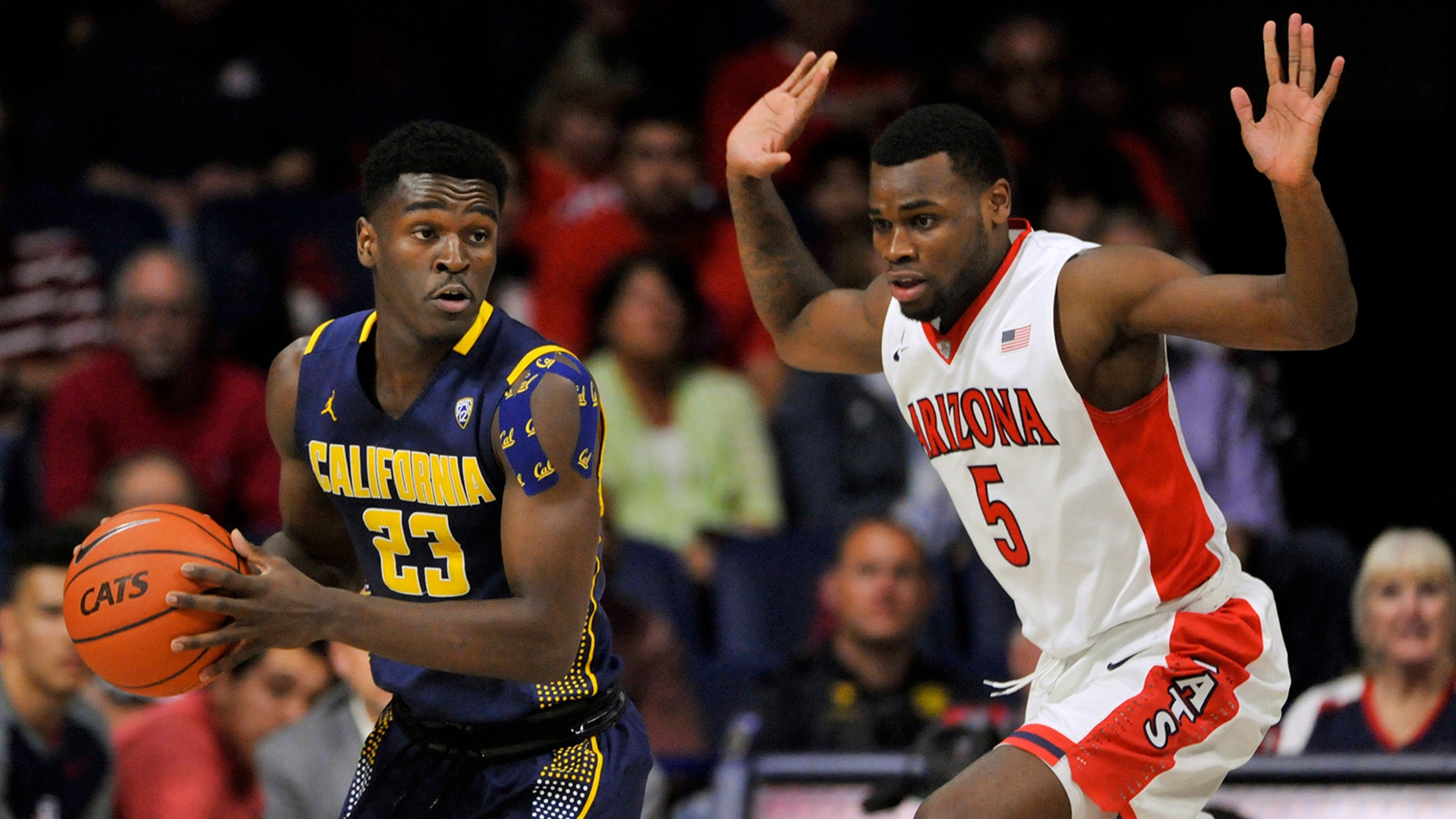 Arizona braces for hostile atmosphere in Pac-12 opener at Cal
BY The Sports Exchange • December 31, 2016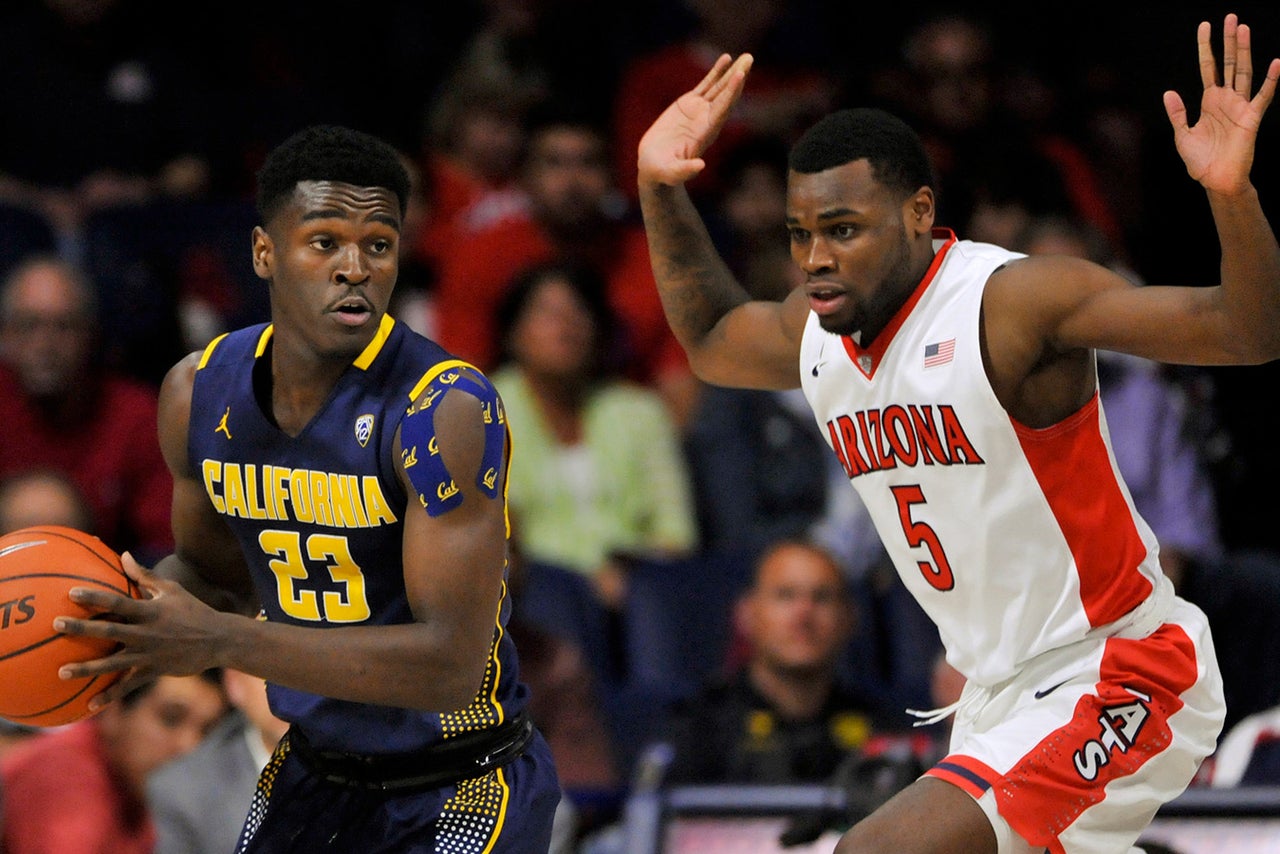 The home court is always an advantage in college basketball, but it seems to be an even bigger factor when conference play rolls around.

Despite being plagued by personnel issues, 18th-ranked Arizona will try to break through that barrier when it opens Pac-12 play at California on Friday.

The Bears (9-3) had their 27-game home winning streak snapped by 12th-ranked Virginia in a tight 56-52 game in Cal's last nonconference contest on Dec. 21. And an unranked Cal team beat Arizona 74-73 in Berkeley last season when the Wildcats were ranked No. 12.

"Anytime you play at home, it gives you a level of confidence," Cal coach Cuonzo Martin said. "But Arizona, they've been in hostile atmospheres and tough environments. I don't think they'll be fazed by the stage."

The Wildcats (11-2) have played only one game on their opponent's home court this season, and they won that game against Missouri 79-60.

They have played much of the season with a limited roster of just seven scholarship players.

Allonzo Trier, their top returning scorer, has not played all season because of an unspecified eligibility issue, and starting point guard Parker Jackson-Cartwright missed the past four weeks with a high ankle sprain.

However, there is a chance Jackson-Cartwright will return for the Cal game.

"We really don't know," Arizona coach Sean Miller said, regarding Jackson-Cartwright's status for the conference opener. "He tried to practice Monday for the first time in a month. Whether he plays this weekend remains to be seen.

"It may be even on Friday, when we have our shoot-around at Cal, to determine if and what role he'll have."

Because of the personnel issues and the lineup shuffling, Miller said his team has not developed the continuity he would like.

"We're maybe not in a groove, maybe not where we want to be just because of all the things that have happened," Miller said.

Arizona has remained in the top 25 thanks to the contributions of three freshmen -- Lauri Markkanen, Rawle Alkins and Kobi Simmon -- who are the team's top three scorers.

The star of the group is Markkanen, a 7-footer from Finland who, despite his size, usually plays the small forward or power forward spot, while 7-foot junior Dusan Ristic occupies the center position.

Markennen leads the team in scoring (16.1 points) and rebounding (7.3 per game) and has made 43.5 percent of his three-point shots.

Depending on how the teams match up, Markennen may be going up against Cal's star, 6-11 Ivan Rabb, at times.

"Cal starts with Ivan Rabb," Miller said. "He's an incredible offensive rebounder, which is where he hurt us last year."

In Arizona's 64-61 victory over the Bears in Tucson last season, Rabb had 13 rebounds, including six on the offensive end.

Rabb is averaging 14.6 points and 9.2 rebounds this season after missing the first two games with a toe injury. Jabari Bird is the team's No. 2 scorer at 15.7 per game, but he missed the first six games with a back ailment.

In their absence, freshman guard Charlie Moore became the focus of the offense. He scored 38 points in the victory over UC Irvine in the second game of the season and is the team's leading scorer at 16.1 points per game.

"He can really score the ball," Martin said, "but with Ivan Rabb and Jabari out early, we needed him to really put points up. I don't know if he would have scored the ball at that level if they had been healthy early."

All three scorers are healthy now for Cal, which relies on defense to win games. The Bears rank eighth in the nation in field-goal percentage defense (36.6 percent) and 11th in scoring defense (59.3).
---