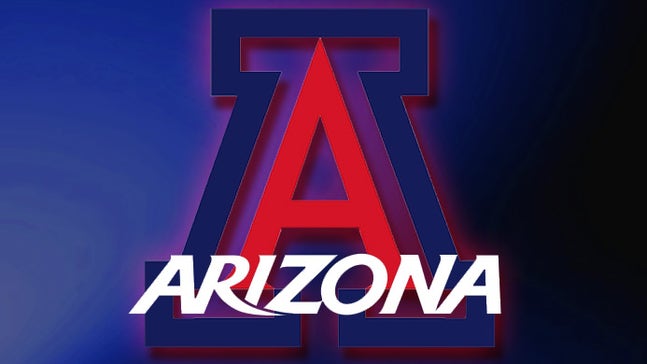 Arizona baseball overpowered by Stanford
Updated
Mar. 5, 2020 12:53 a.m. ET

TUCSON, Ariz. -- The Stanford baseball team rapped out a season-high 20 base hits to give pitcher John Hochstatter plenty of run support as the Cardinal downed Arizona, 10-6, to even a three-game series on a breezy Saturday evening at Hi Corbett Field.



It was a back-and-forth tilt that saw the Wildcats in front by a run after the fourth before the Cardinals asserted themselves in the middle innings. A three-run fifth inning gave Stanford the lead for good, and the offense tacked on four runs in the sixth and another in the ninth for good measure.



The 10 runs were more than enough to provide breathing room for Hochstatter (W, 8-1), who came one out shy in his bid for a complete game. His only major trouble of the night came in the ninth inning when he surrendered three runs on five hits.
The lefty was particularly effective against Arizona's right-handed hitters, and he held the top four batters in the lineup hitless. He finished with six runs allowed, but just four earned, on eight hits, and he collected four strikeouts with only one walk.



It was a relentless offensive attack for the Cardinal, which had 10 players with a hit, including at least one in all nine lineups spots. Meanwhile all of Arizona's hits came at the bottom of the order, where the final five batters were 8 for 19.



Arizona starter Cody Hamlin battled early, but had trouble keeping the Cardinal off the bases. Stanford scored just twice over the first four frames -- single runs in the second and third -- but he allowed eight hits in those innings.
Stanford (23-21, 10-13 Pac-12) began to cash in its opportunities and erased a one-run deficit in the fifth. Austin Slater ripped a two-run double, and Dominic Jose later punched home a third run with a two-out single to hand the Cardinal a 5-3 advantage.



An inning later, Hamlin (L, 5-4) was chased after giving up a run-scoring double to Brett Michael Doran.



Reliever Cody Moffett was unable to limit the damage, and the Cardinal added three more runs on a wild pitch, another run-scoring hit from Slater and a groundout for a comfortable 9-3 lead.



It was cruise control from there for Hochstatter. After he was given a 5-3 edge in the fifth inning, Hochstatter faced the minimum in each of the fifth, sixth, seventh and eighth innings.



Arizona (19-29, 8-18 Pac-12) finally got to Hochstatter in the ninth but by then had dug too deep of a hole to overcome.



Tyler Krause singled with one down in the final frame, and scored on Willie Calhoun's triple, which was his third hit of the contest. Bobby Dalbec, who had two RBI in the game, knocked home Calhoun with a groundout, and Kenny Meimerstorf added a two-out double to plate Riley Moore, who had a two-hit effort at the plate.



Tyler Thorpe retired Zach Gibbons for the final out in relief of Hochstatter, putting an end to the Wildcats' late rally.



The Cardinal claimed an early 1-0 lead in the second, but Arizona tied the game in the bottom of the inning after a pair of Stanford errors. Trent Gilbert reached on a fielding error by shortstop Tommy Edman, and later scored on Dalbec's fielder's choice to tie the game.



Dalbec's grounder could have been an inning-ending double play, but second baseman Brett Michael Doran threw the ball away at second base, allowing Calhoun, who had earlier singled, to move to third. Riley Moore then drove in his first of two runs with a sacrifice fly to center to put the Wildcats in front, 2-1.



After Stanford tied the game in the third, Arizona regained a one-run lead in the fourth. Calhoun sparked a two-out rally with a single and moved to second on a Dalbec base hit. Moore followed with a single to center, one of his two hits in the game.




---