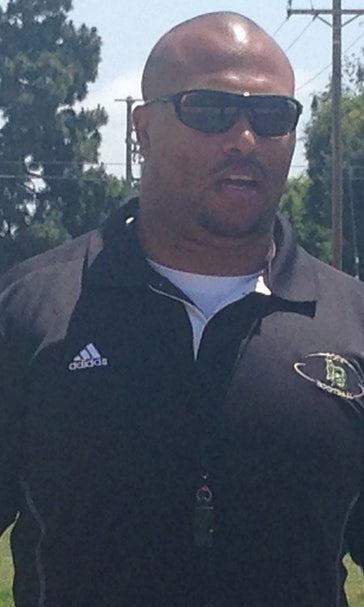 Antonio Pierce brings new approach to Long Beach Poly football
BY foxsports • May 12, 2014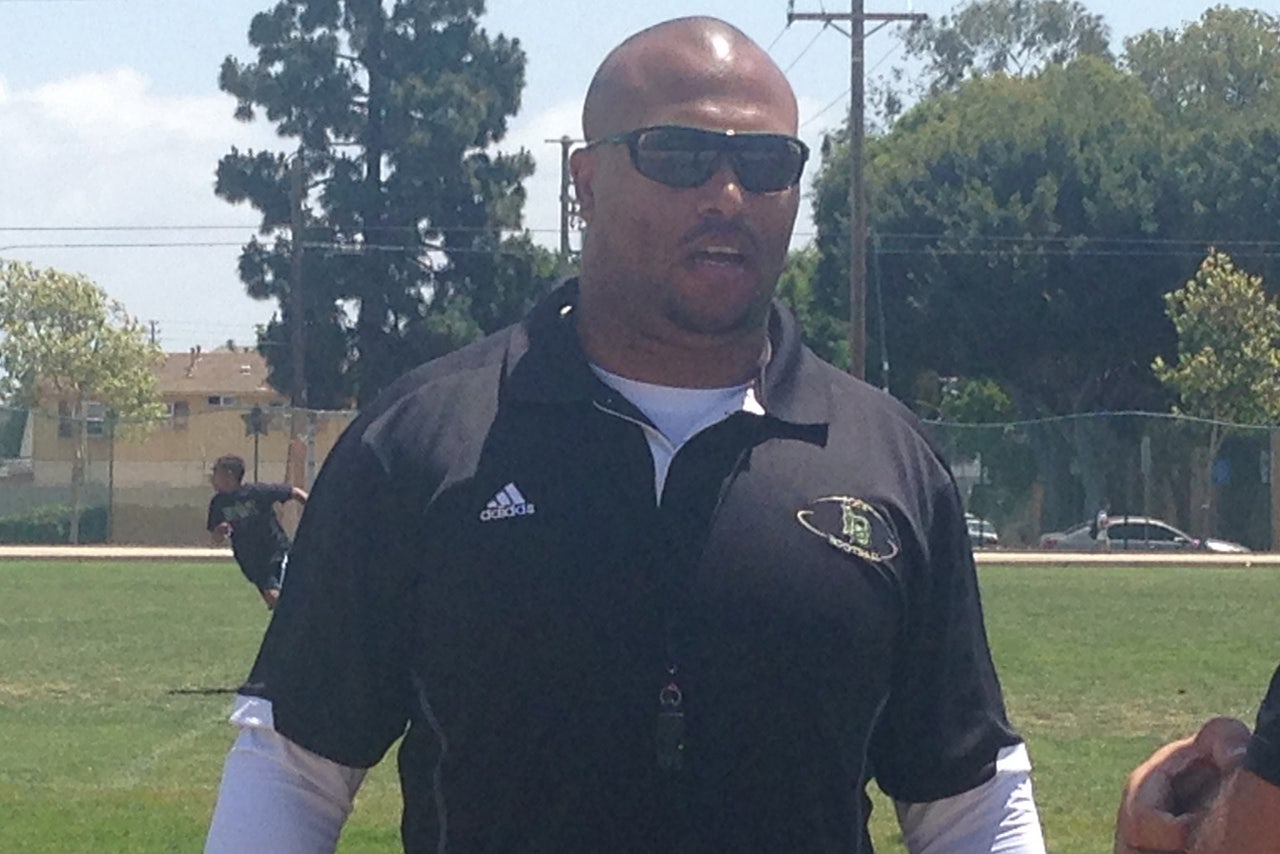 LONG BEACH, Calif. -- The 2001 NFL Draft began with Michael Vick selected No. 1 overall by the Atlanta Falcons and ended with the Arizona Cardinals taking Tevita Ofahengaue with the 246th and final pick.
At no spot in between Vick and Ofahengaue was University of Arizona linebacker Antonio Pierce's name called.
Pierce eventually signed with the Washington Redskins as an undrafted free agent, and he turned that moment into a nine-year NFL career that included a Pro Bowl selection and a Super Bowl title with the New York Giants.
A huge reason Pierce was able to go from undrafted free agent to nine-year vet in the National Football League is his film study.
"I'm a film junkie," Pierce said. "That's what got me to where I was as a pro."
These days Pierce is immersing himself into his first season as the head coach at Long Beach Poly. As a result, his players are buying into the film room.
He's put a huge emphasis on that area since being named head coach in February -- it's serious stuff.
"We don't watch film to (laugh and) joke around," Pierce said. "Everything is a learning process. Sixth period is a class for us, so we're still learning."
Through the years, the athletic ability at Long Beach Poly has continuously been second to none. Since taking over, Pierce has challenged his players to put more focus on the mental approach to the game. There are meetings which include film study before practice. The goal is to win the mental battle in games in addition to winning the physical battle and trumping opponents with their athleticism.
"I'm tired of hearing us being an athletic school," Pierce said. "We're going to be an athletic, mentally sharp school. We're going to beat people mentally before the game even starts because we'll be better prepared than them. We'll know what's expected. We'll do the little things, the details, better than everybody else. I know we can run with anybody in the country and California but can we outsmart them? Can we beat them to the punch, mentally?
"And that's what I think I bring to this table."
A fraction of the new approach under Pierce was on display Friday for the program's spring game. Snoop Dogg was on hand along with Poly alum and Jacksonville Jaguar Marcedes Lewis.
Fans caught a 7-on-7 game between members of the fire department against members of the police department, as well as a celebrity 7-on-7 game in addition to the 2014 Long Beach Poly squad taking the field.  
"I just want everybody to see how we've changed, how we've gotten better as a program," Pierce said prior to last week's game. "This place is going to be rocking and rolling. It's going to be Friday night in May ... How I see it, that's (how) the rest of the Friday's going to be as long as I'm here.
---