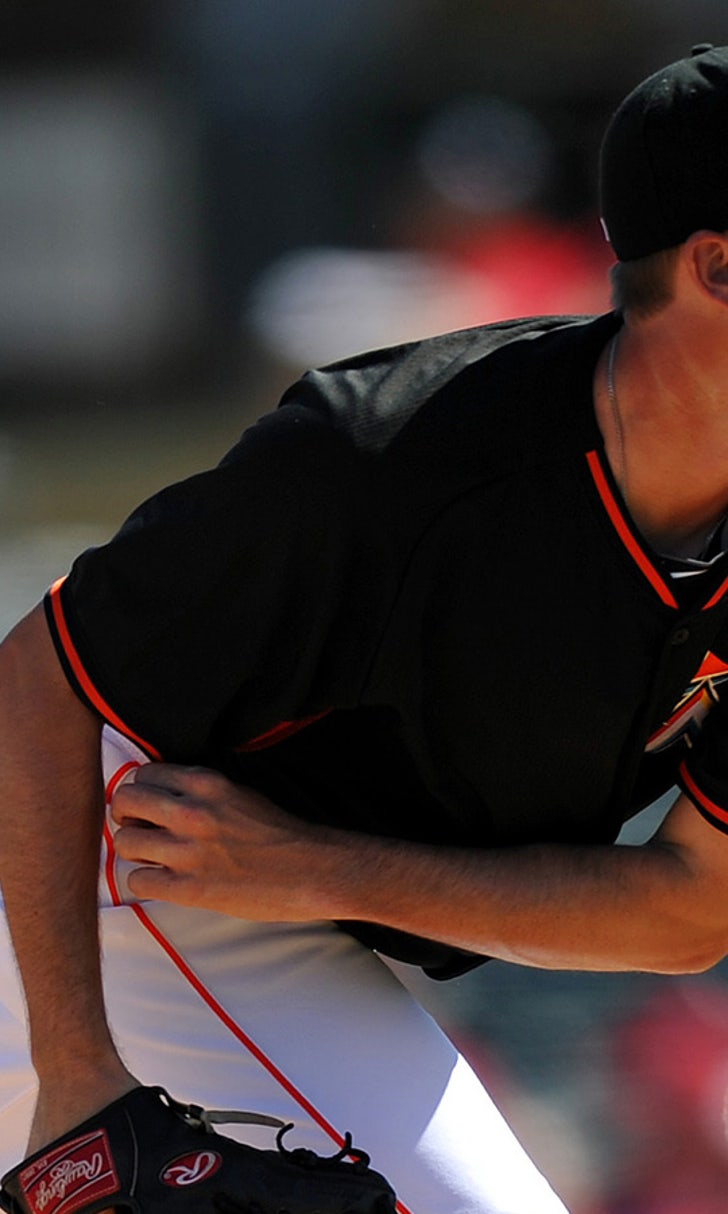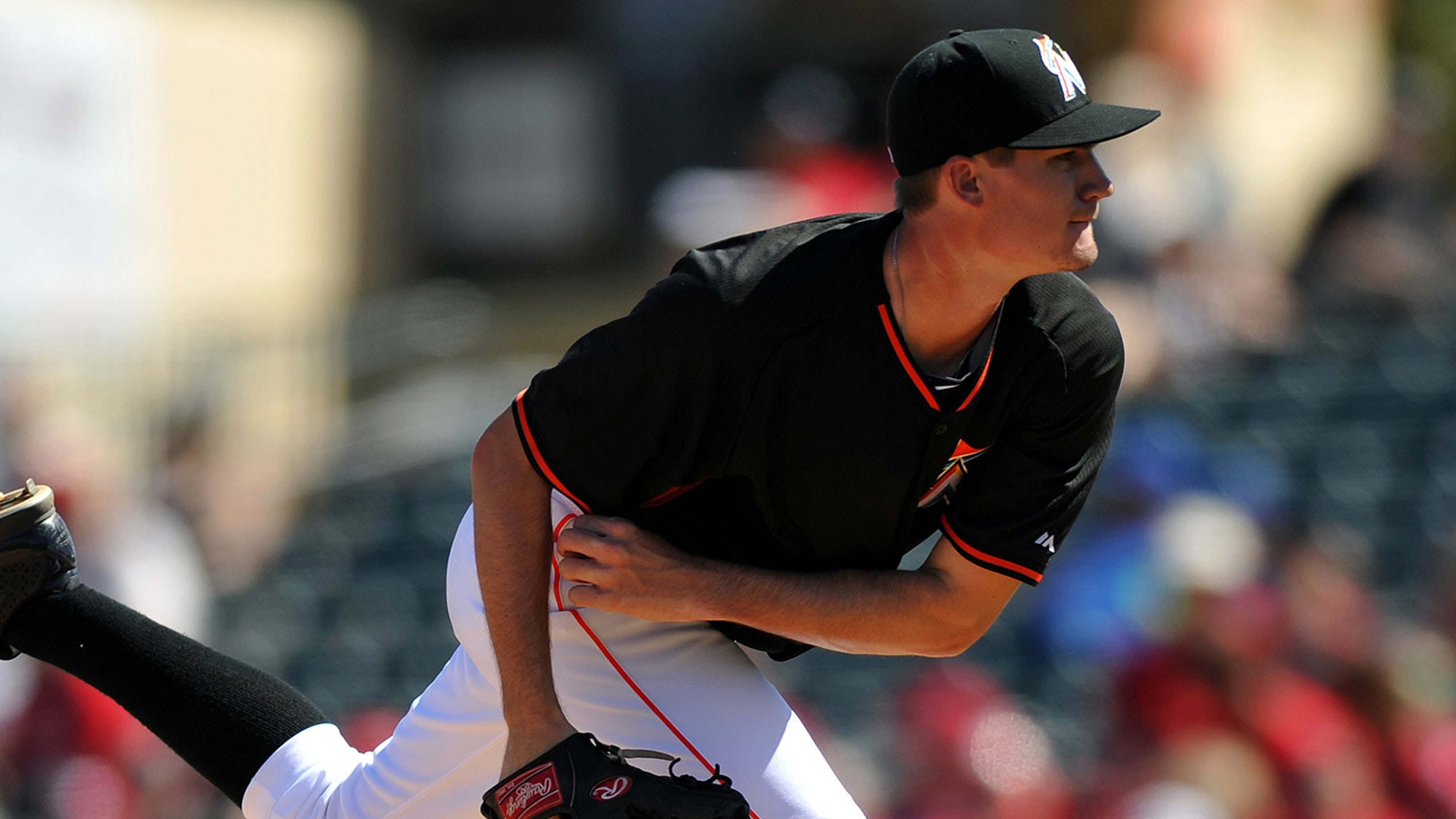 Andrew Heaney, Rob Brantly among 17 sent down by Marlins
BY foxsports • March 17, 2014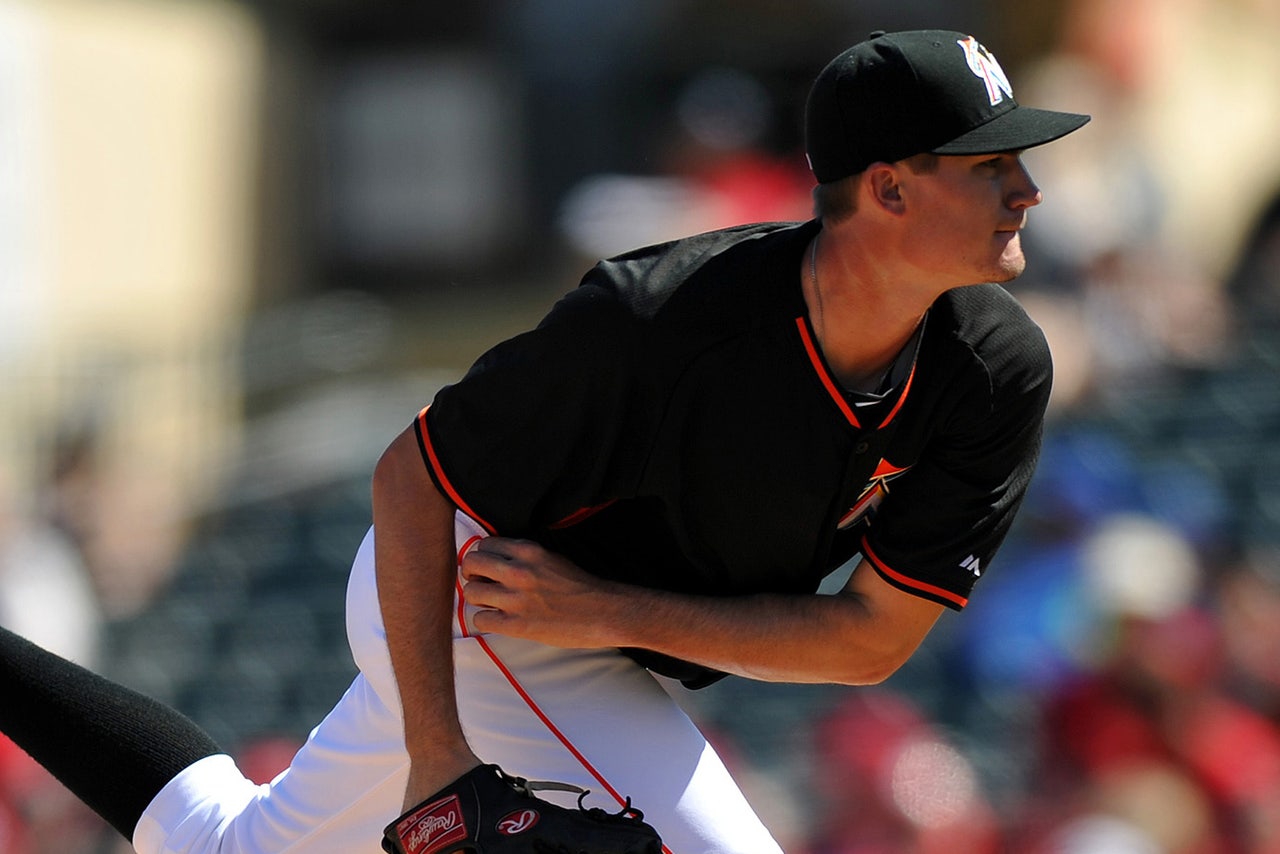 JUPITER, Fla. -- Marlins top prospect Andrew Heaney and catcher Rob Brantly headline the list of 17 roster moves made by Miami on Monday morning.
Heaney, rated Major League Baseball's top left-handed starting prospect by MLB.com, was reassigned to minor-league camp. He allowed two runs on five hits in 7 2/3 innings this spring. He struck out four and walked three in three outings.
The 22-year-old was not expected to start the season in the big leagues. In 2013, he combined to post a 9-3 record and 1.60 ERA between Single-A Jupiter and Double-A Jacksonville.
"I think he got better as camp went on," Marlins manager Mike Redmond said. "We've talked all spring about having the ability to bring these young kids up to the big leagues and get them some experience and get them some outings out on the field and how valuable that is to those guys. I think he's one of those guys that benefited from that.
"He continued to improve and show us really the stuff he's capable of doing. He's got great stuff, great ability, it's just a matter now of fine-tuning some of the little things. That just comes with experience. Going down there and continue to log innings and build arm strength and get that experience that he needs to be successful in the big leagues."
Brantly, last season's Opening Day catcher, was optioned to Triple-A New Orleans along with righty Sam Dyson and lefty Brian Flynn.
He went 7-for-20 (.350) with five runs, two doubles, a homer and four RBI in 10 spring games. With the offseason signing of Jarrod Saltalamacchia, the Marlins are set at backstop with him and veteran Jeff Mathis.
Flynn (0-1, 5.40 ERA) gave up six runs on 11 hits in 10 spring innings. Dyson allowed two runs on six hits over 6 2/3 frames for a 2.70 ERA.
Thirteen others were also reassigned to minor-league camp: lefties Edgar Olmos, Adam Conley, James Leverton, Greg Nappo and Josh Spence, righties Nick Wittgren, Bryan Evans and Rett Varner, catcher Austin Barnes, infielders Danny Black, Mark Canha and Colin Moran and outfielder Joe Benson.
"They may not make the team today but in going down they have the confidence that they can go out there and pitch at this level," Redmond said.
"I think that's up to them and their development. We've seen these guys. We have arms, they all have the stuff, and now it's just a matter of them continuing to go out there and get that experience. The thing about logging innings and getting experience is there really is no timetable on it."
You can follow Christina De Nicola on Twitter @CDeNicola13 or email her at cdenicola13@gmail.com.
---