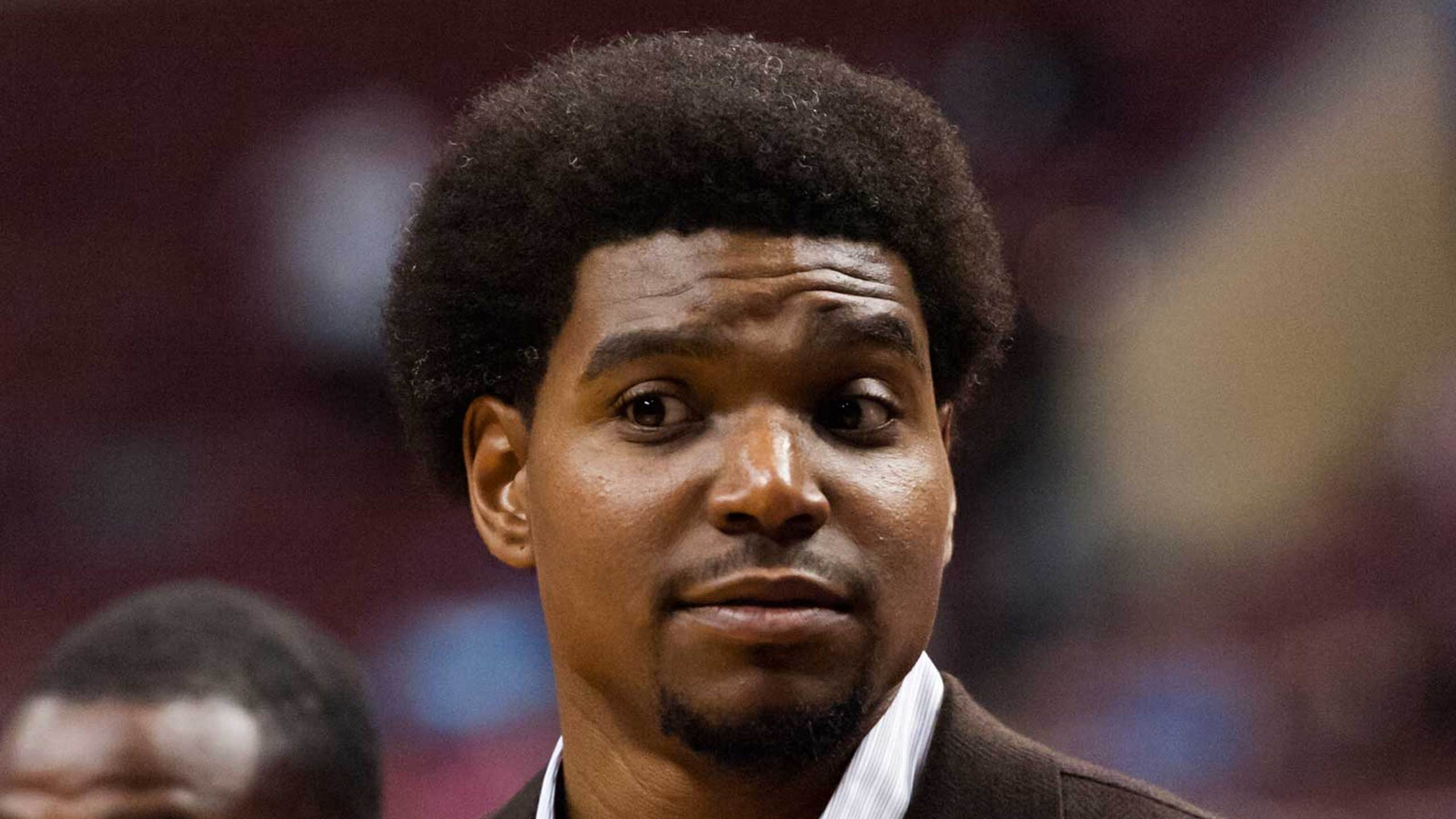 Andrew Bynum apparently felt like getting his hair cut ... during halftime
BY Lindsey Foltin • March 22, 2014
Andrew Bynum has only played in two games with the Pacers since his short stint with the Cleveland Cavaliers. And it doesn't look like that will change any time soon now that Indiana has announced the big man is out indefinitely with knee soreness.
Shocker, right?
Looks like Bynum has grown so used to not playing that he apparently goes on with his regular day-to-day activities without letting basketball interfere. Even on game day.
At least that's what Instagram user @devanthehairtech says. He posted two photos Friday night during halftime of the Pacers' game against the Bulls. His first photo used the caption, "My cutrent [sic] situatiom [sic]. Bathroom cut at bankers life for Pacer center Andrew Bynum during halftime of Bulls game."
The photo has since been deleted.
His second photo included Bynum and used the caption, "You know what it is. Cut the homie Pacer Center Andrew Bynum up at halftime of game. Real good dude, good convo."
While we don't think it's normal for an NBA player to get his haircut during an actual game, it is Andrew Bynum . . . and he's not exactly, well, normal.
Plus, it's probably a good thing he got trimmed up before his hair got out of control. We all remember what that looked like . . .
---