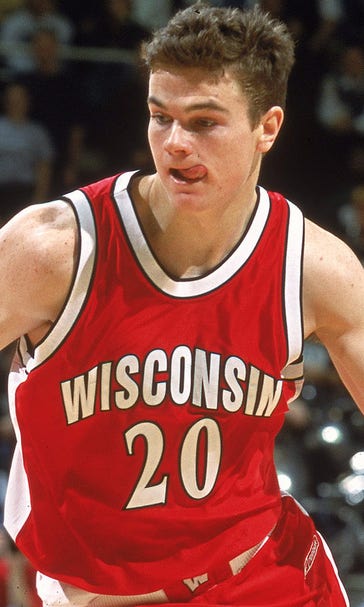 All-Bo Ryan starting 5: Kirk Penney
BY foxsports • July 15, 2014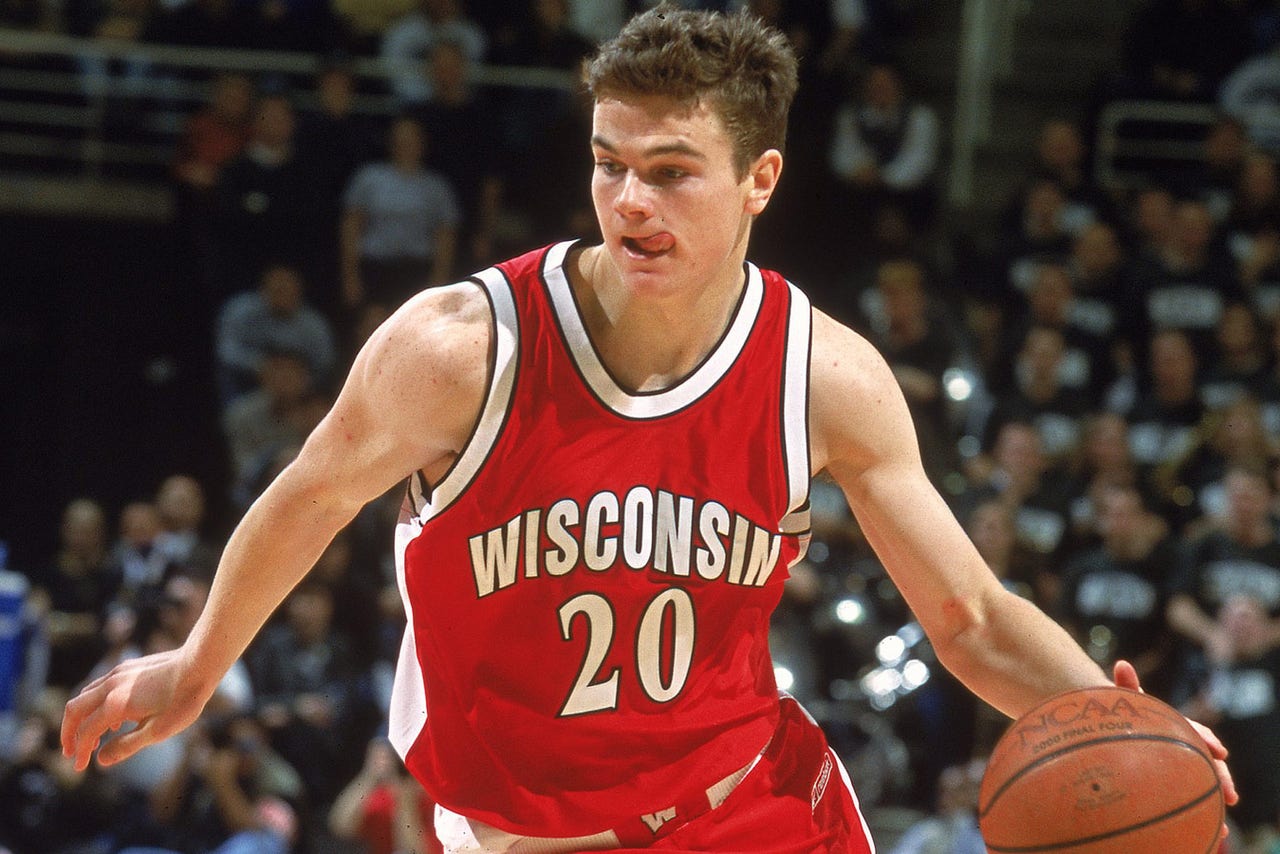 During his 13 seasons in charge of Wisconsin's basketball program, Bo Ryan has guided the Badgers to new heights. His teams have reached the NCAA tournament every season, he has five Big Ten titles, a school-record 321 victories and most recently helped UW reach its first Final Four in 14 seasons.
Of course, great players are needed to achieve great success. And Ryan certainly has had his fair share of talent. So, who are the best players in the Ryan era? Who would make the "All-Bo Starting 5" from his past 13 teams? FOXSportsWisconsin.com seeks an answer to the question this week and will reveal a new "Starting 5" member each day.
The criteria to make the list include overall impact on Bo-coached teams, statistics and team success. There are a mix of both backcourt and frontcourt players to provide different positions on the court. In other words, there are not five point guards or five forwards on the team.
Here's a look at Player 2 of 5:
Shooting guard: Kirk Penney
Why he's on the squad:
Penney's first two seasons at Wisconsin took place before Ryan became head coach. He was a bit player on the 1999-2000 team that reached a Final Four under Dick Bennett, averaging 3.7 points per game. As a sophomore, he averaged 11.2 points per game and was the second-leading scorer on the team.
But Penney was the leading scorer on Ryan's first two teams, in 2001-02 and in 2002-03. During his junior campaign, he tallied 15.1 points per game and 4.9 rebounds while shooting 45.4 percent from the field and teamed with point guard Devin Harris to guide the Badgers to a share of the Big Ten title. In his senior season, Penney averaged 16.2 points and was second on the team with 6.0 rebounds per game. UW won the Big Ten regular-season title outright.
For his senior-year efforts, Penney was named a first-team all-Big Ten pick and an honorable mention All-American. His 217 3-point field goals made rank third in program history
Post-Wisconsin basketball career:
Penney's professional basketball career has led him all over the world. He was not taken in the 2003 NBA Draft but did appear in two NBA games the following season with the Miami Heat after signing a 10-day contract. In doing so, he became the second New Zealand native to play in the NBA, though he finished the season with a team in Spain.
In 2003-04, Penney was drafted by the Asheville Altitude of the NBA D-League and helped the team win a league championship by averaging 12.0 points and 3.2 rebounds. He played well enough to earn a brief contract with the Los Angeles Clippers, where he appeared in four games and made 1 of 4 field-goal attempts.
Penney has since played for teams in Israel, Lithuania, Germany, New Zealand, Spain and Turkey. Most recently, he has played for Trabzonspor in Turkey, and he is currently representing his country in the world championships in Spain.
Who would be Penney's backup?
If you're looking for a solid shooting guard in the Bo Ryan era, Ben Brust is a pretty good place to start. Brust just finished a career in which he made more 3-pointers (235) than any other player in program history. He broke the single-season record for made 3s during his senior season with 96 and finished his career with 1,148 career points. Few Badgers in recent memory have possessed the range that Brust had. His buzzer-beating, game-tying half-court shot against third-ranked Michigan two seasons ago also will live on for many years to come.
Follow Jesse Temple on Twitter
---