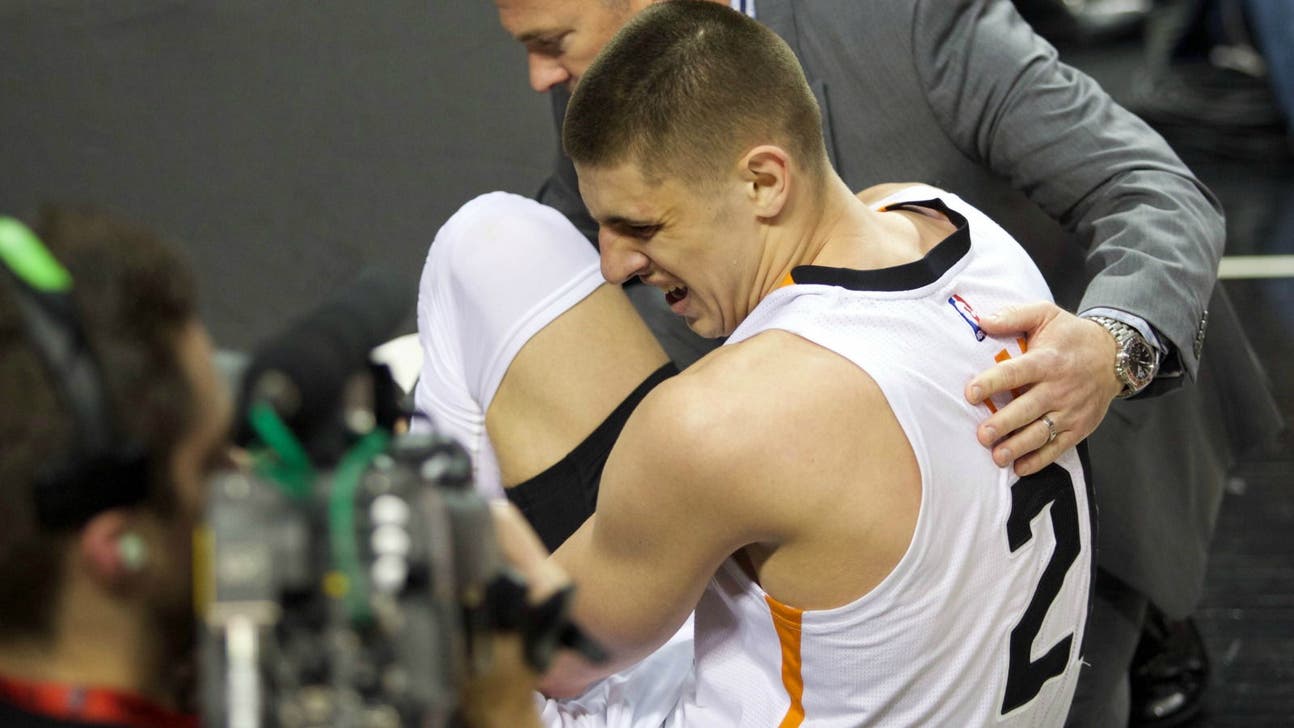 Alex Len likely out through All-Star break with ankle injury
Published
Feb. 6, 2015 7:58 p.m. ET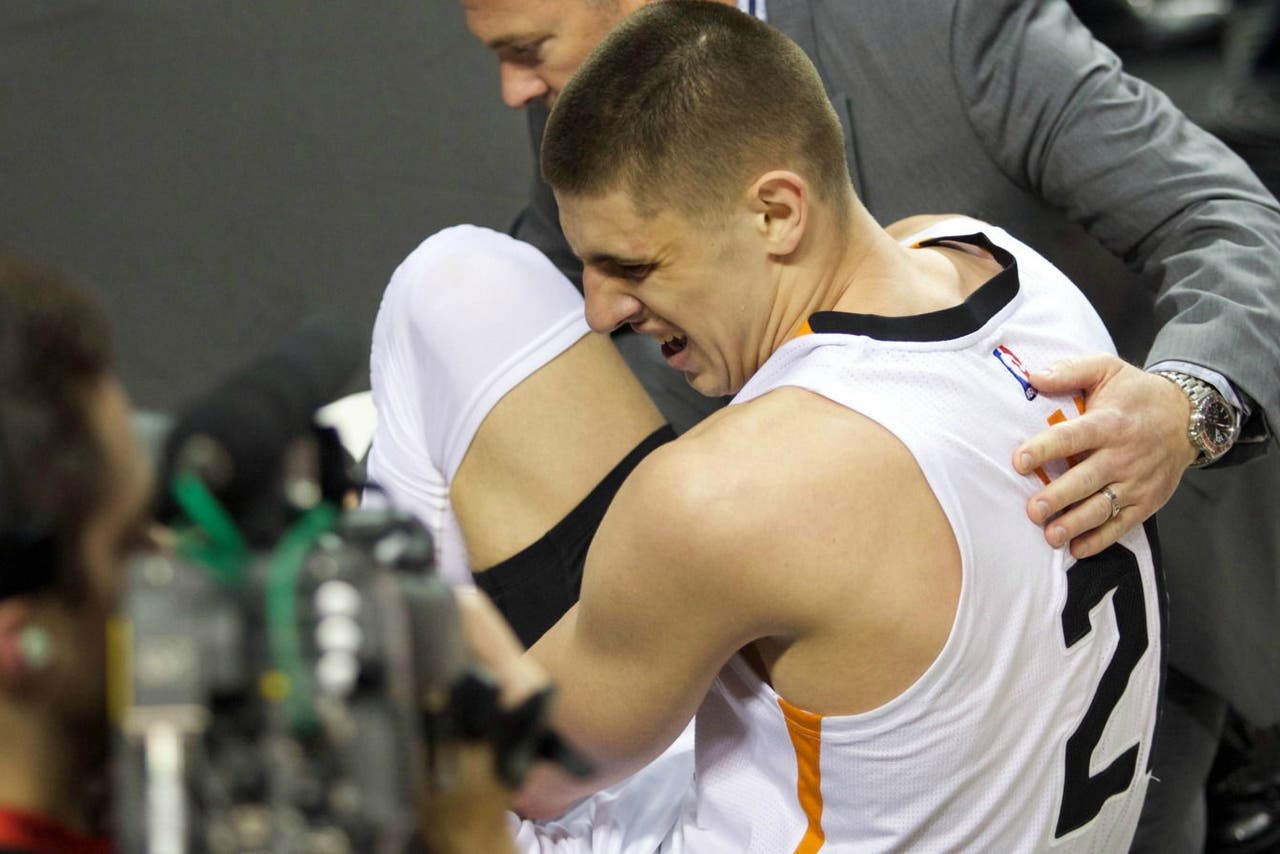 PHOENIX -- Center Alex Len likely will miss the Phoenix Suns' final three games leading into the NBA All-Star break after suffering a sprained right ankle on Thursday.
Suns coach Jeff Hornacek on Friday said the team is looking at the injury on a day-by-day basis, but the timing makes it probable they play it safe to allow Len to heal.
Len was walking around US Airways Center without crutches or a boot before Phoenix faced the Utah Jazz on Friday, but he did have a splint on.
"I guess he sprained it once before in the summer so they did all the X-rays, they're all negative," Hornacek said. "They're kind of going day-by-day, but more than likely he's probably out through the All-Star break. They would try to maybe look at Tuesday (for a return against Houston), but it doesn't make a lot of sense to throw him in there and then re-aggravate it and be out. So probably after the All-Star break."
The No. 5 pick from the 2013 draft will leave the starting center spot to Miles Plumlee, who started the first 25 games of the season before losing his job to Len.
Len turned his ankle against the Trail Blazers on Thursday when he completed an alley-oop on a fast break but, after taking contact from former Suns center Robin Lopez, fell awkwardly, twisting the ankle. He completed the and-one free throw but left the game for good.
The Suns' caution regarding Len's return is even more important considering he underwent surgeries on both ankles before he played a game for Phoenix. 
Follow Kevin Zimmerman on Twitter
---