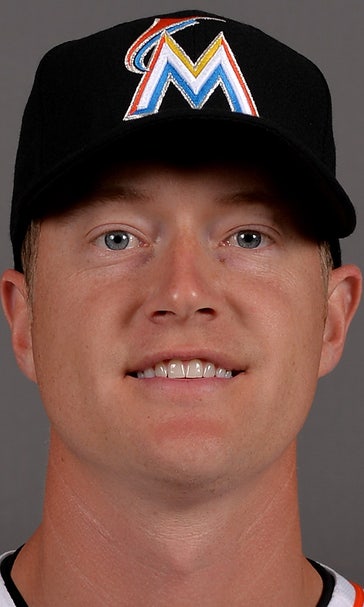 After Japan detour, Narveson gets chance to impress Marlins
March 6, 2015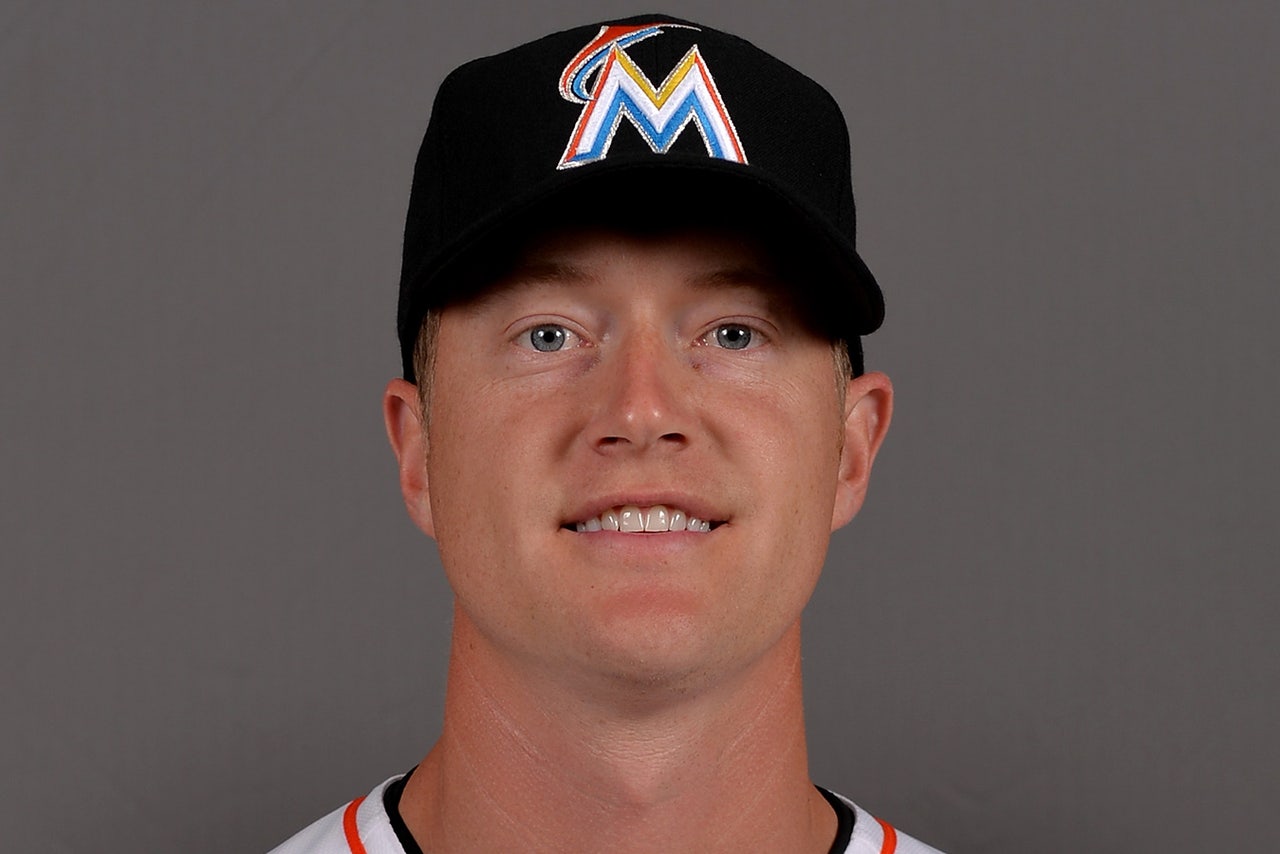 JUPITER, Fla. -- The fear of being forgotten, of falling slowly into the abyss. It's a scary thought for anybody, let alone a major-league pitcher.
Miami Marlins non-roster invitee Chris Narveson faced that reality a year ago when deciding whether to resurrect his career in Japan.
After consecutive injury-plagued seasons in the big leagues, advice from a former teammate in Milwaukee -- Casey McGehee -- helped him take the plunge.
"I played with Casey, and I actually reached out to him last year just to see what his thoughts were about going over there if it was a good career move, if it wasn't," Narveson said. "That's even before he had his year last year. He said, 'Go do it, 100 percent. It's just a great experience.'"
McGehee, a member of the 2013 Tohoku Rakuten Golden Eagles, received a one-year deal with the Marlins that following offseason. As the everyday third baseman and cleanup batter behind Giancarlo Stanton, he earned National League Comeback Player of the Year honors. Though the Marlins traded him to the San Francisco Giants this winter, he received a $4.8 million contract to avoid arbitration.
His success chips away at the stigma that players exiled from the majors never return. There is still hope returning stateside. Thanks to the Internet and additional scouts, organizations are aware of what's going on more than 6,200 miles away.
"No doubt," general manager Dan Jennings said. "You look at the track record with the pitchers that have done that and come back and produced -- it's been real positive. I would say there's a lot of things in (Narveson's) favor to be productive here again."
A former second-round selection by the St. Louis Cardinals in the 2000 draft, Narveson debuted in the big leagues six years later, making five appearances and one start. He wouldn't get back to the majors until 2009 with the Milwaukee Brewers.
Over the next five seasons, Narveson would go 26-18 with a 4.05 ERA in 97 games (62 starts). From 2010-11, he posted a 23-17 record and a 4.72 ERA in 67 contests (56 starts).
But the 33-year-old lefty underwent shoulder surgery in 2012 that ended his season after just two starts. In his first outing of 2013, he sprained a finger and missed the next two-and-a-half months. It took time for him to build his arm back up. It proved to be aggravating because of the momentum he once had.
So upon the urging of McGehee, Narveson went to Japan, where many are never heard of on the MLB front again.
His numbers weren't spectacular: With the Tokyo Yakult Swallows, he went 4-11 with a 4.53 ERA in 24 starts, In 136 innings, Narveson allowed 75 runs (69 earned) on 136 hits with 96 strikeouts.
Still, Narveson remained healthy. He learned to speak enough Japanese to surprise reporters he greeted at Roger Dean Stadium waiting for Ichiro Suzuki. He came to appreciate the culture shock.
"We had seen him from his time in the big leagues before," Jennings said. "We did our research with him with his numbers over in Japan. We had his name pulled up and we looked at his numbers. He was the perfect fit for that six-year free agent to give us experienced depth in our starting rotation. Based upon that and his numbers and what we had remembered from his time in the majors he was the perfect fit for us."
This winter, Miami signed him to a minor-league deal with an invitation to spring training. Though the organization currently basks in its best rotation and bullpen depth since the current front office took over, there can never be too much quality pitching -- according to president of baseball operation Michael Hill.
On Tuesday in the exhibition against the University of Miami, Narveson struck out the side in the third inning. He mixed his fastball and curveball, with the latter's location setting up his success.
Jennings called Narveson a strike thrower, particularly when he works the bottom half of the zone. He believes if the 6-foot-3, 205-pounder can stay healthy, "he's certainly going to be a guy we look to call up and help us."
"Obviously it's not been a straight path, but it's been fun," Narveson said of his career. "It's one of those things where you don't always know where things are going to go. Things were going great and then you get hurt and then you don't know what's going to happen. To come back and finally feel healthy and feel like you're on top of your game again is just a blessing. To be able to go out there and pitch and be with an organization like the Marlins is a lot of fun."
You can follow Christina De Nicola on Twitter @CDeNicola13 or email her at cdenicola13@gmail.com.
---
---