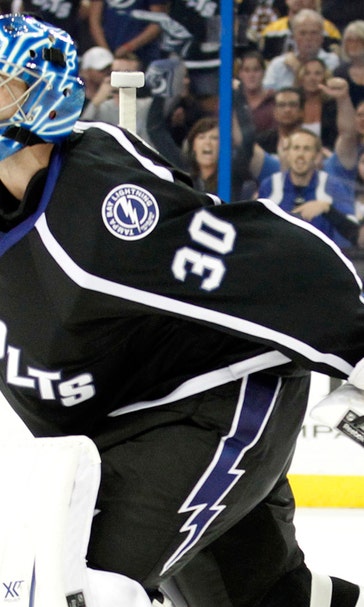 After 108-point season, Lightning show they can handle expectations
April 11, 2015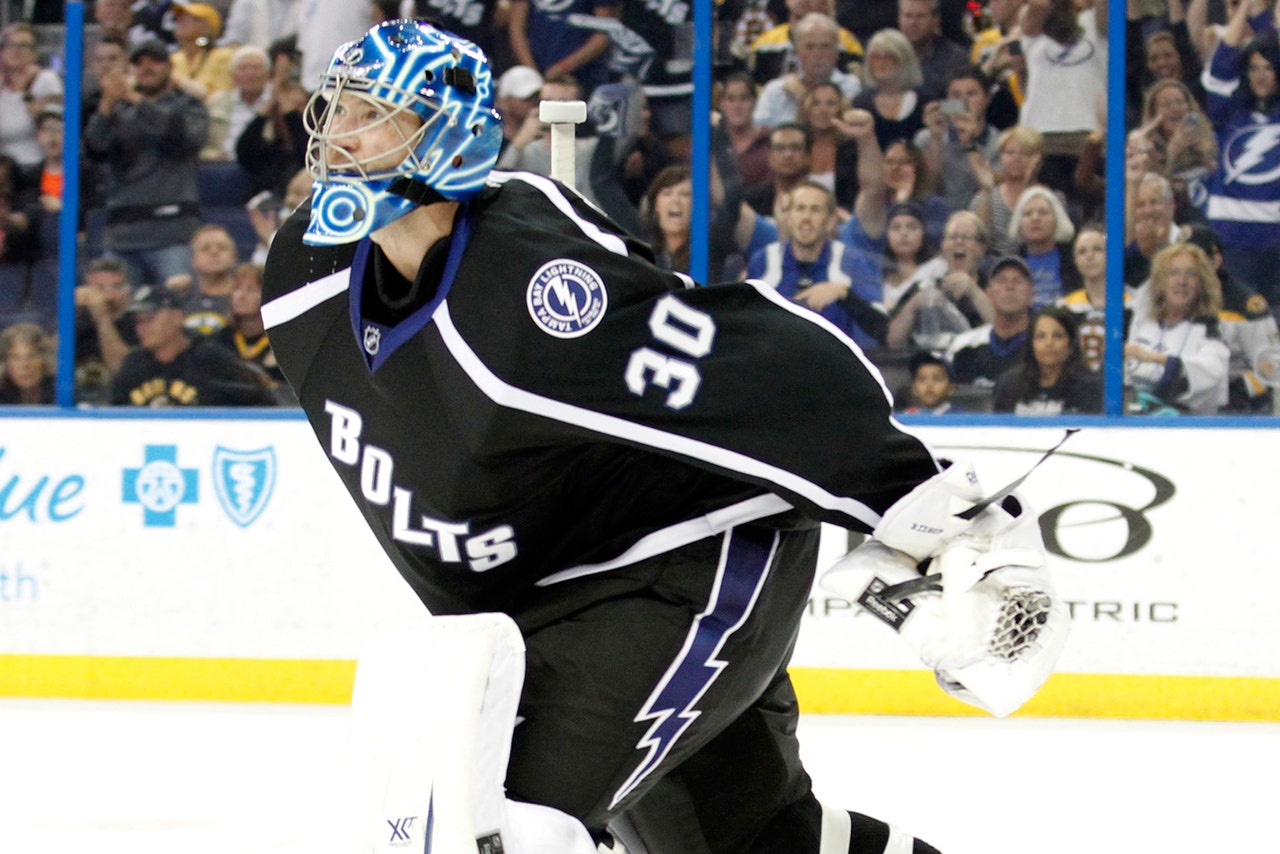 TAMPA, Fla. -- Six months ago, the weight of expectation straddled their shoulders.
The Tampa Bay Lightning weren't a powerhouse favorite, but they weren't an unproven commodity either. They searched to take another step toward maturing as a beast within the Eastern Conference. A disappointing sweep by the Montreal Canadiens in the playoffs the previous season served as their rallying cry.
Six months ago, voices on the outside wondered what the weight would do to coach Jon Cooper and Steven Stamkos, Ben Bishop and the rest.
Would it crush a young team? Or would it build strength and develop maturity?
Would it be a negative? Or would it be something good?
"We're building off last year," Stamkos said after the Lightning beat the Boston Bruins 3-2 in a shootout on Saturday night in the regular-season finale at Amalie Arena, a result that clinched Tampa Bay's 50th victory, a franchise record, and 108 points. "Last year was the start of something you could feel that was coming. We added some very important pieces to this team. And this is where we're going to need them the most. So I think we've been able to grow as a team down the stretch."
Eighty-two games later, after the regular season's sweat and blood, we have our answer: The Lightning were ready.
The weight proved to be a catalyst for their rise, not a cornerstone of their demise. They embraced the more ambitious standard, and they will seek to do the same when the Stanley Cup Playoffs begin next week against the Detroit Red Wings.
This is a story with multiple main characters. Of course, there's Stamkos and Bishop as two of Tampa Bay's pillars, Stamkos with his team-high 43 goals and Bishop towering big over foes with a career-high 40 wins. Then there were the surprise contributions from Nikita Kucherov (64 points), plus the continued emergences of Tyler Johnson (72 points) and Ondrej Palat (63 points). There was the veteran savvy of Brian Boyle and Anton Stralman, Jason Garrison and Brenden Morrow. There was the gritty underdog's spirit of Cedric Paquette and Vladislav Namestnikov.
They were a well-rounded group, especially at home, and that's what should make the coming weeks interesting. It's easy to imagine the Lightning handling just about anyone within Amalie Arena. The place has served as a spook house for opponents all year, and no one in the NHL finished with more home victories than Tampa Bay's 32.
So before we look ahead, let's glance back at the fine footprints left behind.
What was your favorite development?
Stamkos' growth as a captain? The Lightning chasing past ghosts by exorcising the Canadiens in all five meetings? Marty St. Louis being tagged with a loss on his return to Tampa? The Boston jinx being kicked in the final two games with the Bruins? The electrifying spark provided by the Triplets' line?
In so many ways, the Lightning are enjoyable to watch. They're fast. They play with a more complete makeup when compared to the past few years. They're not as green as they were a year ago. They enter the playoffs with a healthy Bishop, too.
Frankly, they're more grown-up than the bright-eyed team that was mangled by Montreal last year.
"I could just tell when I was talking to them postgame, it was just a different feel in that room about what's coming up," Cooper said. "They've got the eye of the tiger in them. I can see it. I'm looking forward to what's ahead of us."
The Lightning begin the NHL's second season with some concerns, though. It's anyone's guess how effective Garrison and Braydon Coburn will be in the playoffs with their injuries. And Tampa Bay entered the regular-season finale with a 2.52 goals-against average, which isn't particularly impressive when paired against Montreal's league-leading 2.24.
Then there's Bishop. As good as he has been for the Lightning the past two seasons, he has never appeared in a postseason game. These next few weeks will be a different animal for him. They'll be bears for everyone.
"We all expected a lot of ourselves and one another," Boyle said. "Coaches do the same. They put us in good positions to be successful. I think, as a team, guys have done their jobs really, really well. You have ups and downs in a season, but we didn't lose three in a row all year. It was a really fun season."
More fun may be ahead. Anything seems possible. Some questions were answered throughout the regular season with an exclamation mark. But new curiosities stand before this older, better, more-seasoned Lightning.
Can they win a playoff series?
Can they assert themselves while taking everyone's best punch?
Can they turn a memorable season into something special?
"I think we definitely took another step in the right direction," Bishop said. "I think we probably have a better team this year than we did last year, and we didn't really disappoint."
Not at all.
But six months later, their mission remains undone.
You can follow Andrew Astleford on Twitter @aastleford or email him at aastleford@gmail.com.
---
---