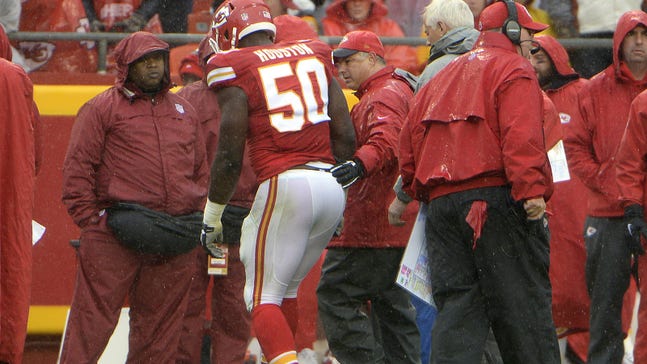 ACL surgery could sideline Chiefs' Houston all or most of '16
Published
Mar. 22, 2016 11:52 a.m. ET

KANSAS CITY, Mo. -- Pro Bowl pass rusher Justin Houston could miss the upcoming season for the Kansas City Chiefs after having surgery to repair the ACL in his left knee that bothered him in the playoffs.
Houston hurt his knee in a game against Buffalo last November, and at the time it was diagnosed as a hyperextension. He missed the remainder of the regular season but returned wearing a brace for the playoffs, playing 44 snaps in a win over Houston, but just eight in a loss to New England.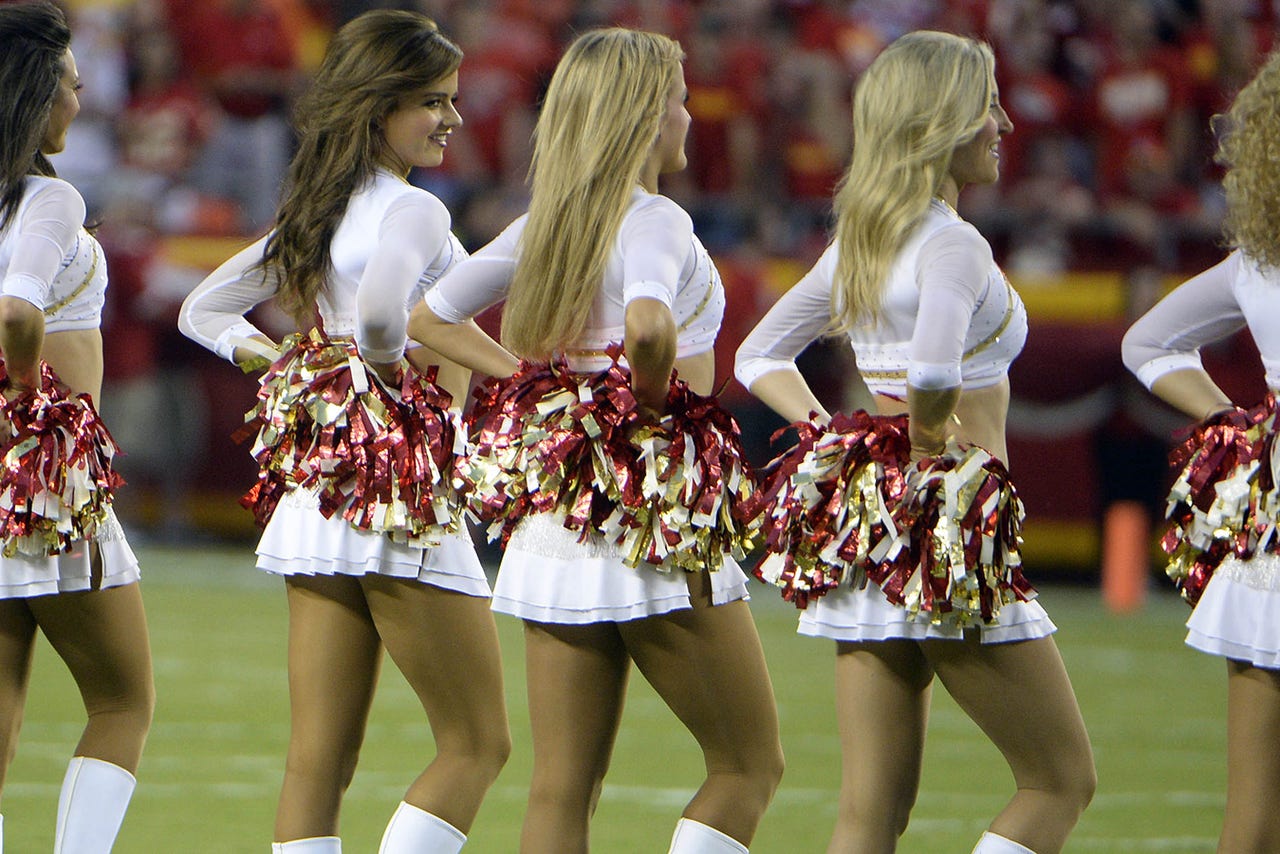 Flip through our photo album of NFL cheerleaders.
Still feeling discomfort in the knee, Houston visited orthopedist Dr. James Andrews for an arthroscopic procedure during the first week of February. Andrews realized that the ligament was not functioning properly.
After discussing his options with the Chiefs, Houston had surgery to repair it on Feb. 16.
"As you know from past, those are six-to-12-month recoveries," Chiefs trainer Rick Burkholder said Tuesday, "so it's too early to tell where he's at right now, but he's on the road to recovery."
That time frame means Houston could return by the start of the season if everything goes perfectly. It also means he could miss the entire season if there are any setbacks.
"We're hoping, just because of his work ethic and he's been a fast healer in the past, we're hoping that that's not the case, that he'll be able to play this season," Chiefs coach Andy Reid said. "When and where that is, it's too early to be able to tell."
Houston has established himself as one of the league's premier pass rushers, earning All-Pro honors when he led the NFL with 22 sacks in 2014. He parlayed that performance into a huge contract after Kansas City designated him its franchise player, a six-year, $101 million deal with $52 million guaranteed.
Despite playing just 11 regular-season games last season, Houston still had 7 1/2 sacks.
"Right now he's in the middle of the process of doing rehabilitation," Burkholder said. "(The injury) was a little bit tricky because his ACL wasn't torn, but it wasn't functioning the way it should."
The injury may explain in part why the Chiefs moved quickly to re-sign veteran pass rusher Tamba Hali to a three-year, $22 million contract in free agency. Hali made the Pro Bowl last season, but he battled his own knee issues throughout the year and appears to be on the downward side of his career.
Hali had surgery to clean up his right knee in February but should be back by training camp.
"He's here every day as well. He'll be ready to go in July," Burkholder said. "That'll come down to (Reid) and myself, with some help from our strength coaches, to give him some adequate prep work as well as rehab as well as recovery, just like we did last year."
In other injury news, punter Dustin Colquitt had surgery on his right knee in January to remove some hardware from an operation he had in high school. He's expected to be ready for the season.
Running back Jamaal Charles and cornerback Phillip Gaines, who had ACLs repaired about a week apart, are also making progress. The Chiefs are optimistic both of them will be ready by training camp.
"They aren't ready right now, as we didn't think they would be," Burkholder said. "You'll see them a little bit at the OTAs and minicamps in some limited work."
Middle linebacker Justin March, who had microfracture surgery on his right knee in August, should be ready to begin the Chiefs' offseason program April 18. Offensive lineman Paul Fanaika, who had lower back surgery in September, and tight end James O'Shaughnessy, who had his right foot operated on in November, are also planning to participate in the offseason program.
Then there's Reid, who missed the scouting combine in Indianapolis and this week's league meetings in Florida while waiting to have his own troublesome knee replaced.
"I've got, probably, three to four more weeks in the process of just getting the infection out of there," Reid said. "It's a non-weight-bearing process, so my arms are getting in good shape. I think we're on the downside of the infection part of it, we'll get the replacement put in in a month or so -- three to four weeks and we'll go from there with the rehab."
---
---