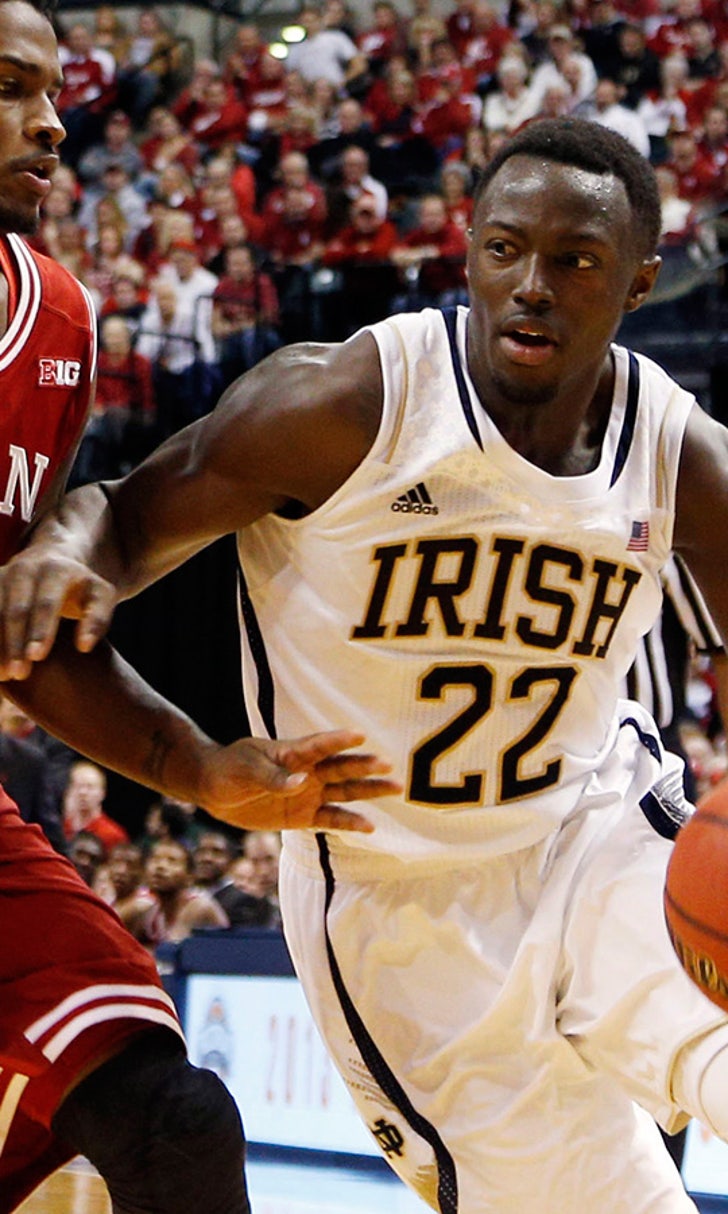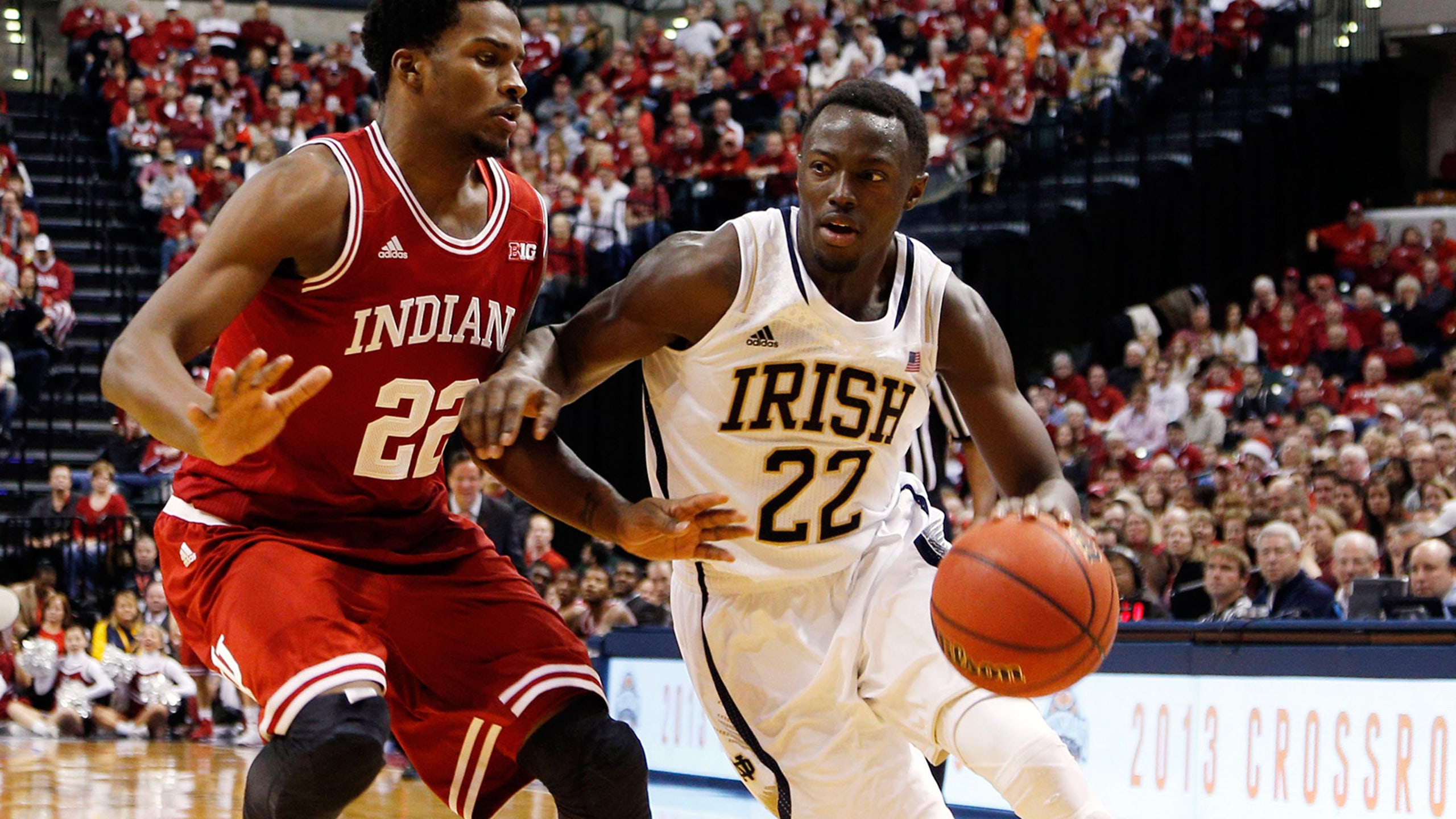 ACC Roundup: Slow week highlighted by big wins
BY foxsports • December 17, 2013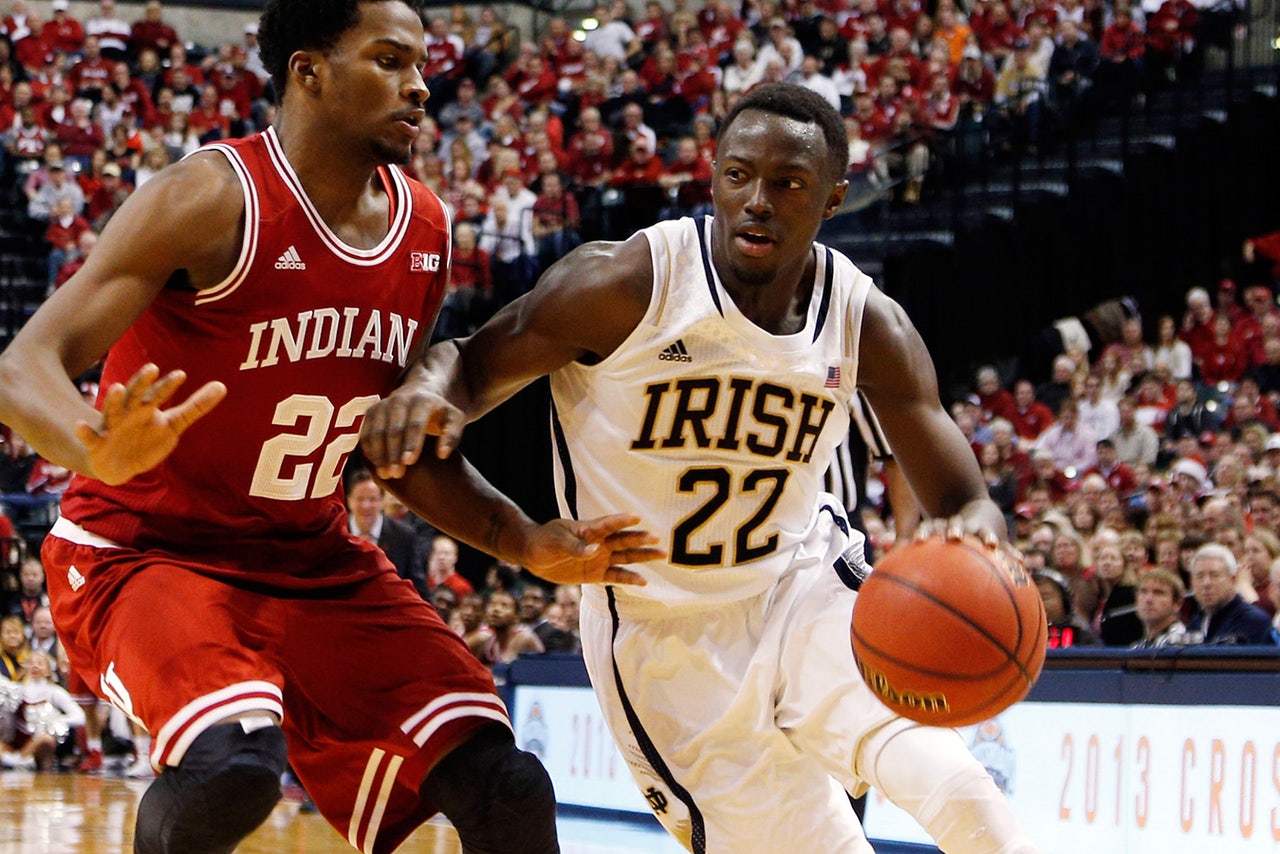 It was exam week at most colleges across the country, and so only eight ACC teams even saw action. (Notre Dame's exam week is this week, thus the Irish played three of the ACC's ten games last week.) Surprisingly, though, there was a lot more good than bad in the week that was in the ACC -- at least, from an individual perspective. There were still bad losses (Notre Dame at home to North Dakota State) and ugly wins (Boston College over Philadelphia; Maryland over Florida Atlantic), but the ACC dropped just one out-of-conference game and notched some nice wins, too.
And for the first time all season, it was easier to pick the players who did the best this week than it was to find the most questionable stat lines:
Dez Wells, Maryland: Maryland has some talented pieces around Wells, but the Terrapins are extremely fortunate this year and last to have the junior transfer from Xavier. He carried the Terps to their first ACC win of their final ACC season at Boston College last week with 33 points on 12-of-18 shooting. He had just ten points in the Terps' narrow win over Florida Atlantic on Saturday, but his effort against the Eagles was more than enough to earn him a spot. No one could guard him in that game. (To be fair, Boston College can't seem to guard anyone either.)
Jerian Grant, Notre Dame: It's a good thing it wasn't exam week last week, because Notre Dame's senior guard averaged 38.3 minutes in three games and chipped in 18.3 points per contest. He struggled in the North Dakota State game, missing all five of his shot attempts, but in Notre Dame's two wins, he averaged 23 points on 10-of-26 shooting to go with 9.0 assists, 3.0 steals and 1.5 blocks. When he's special, Notre Dame can be special. But the Irish don't have much of a margin for error when he's not, even against so-called inferior opponents.
T.J. Warren, N.C. State: The Wolfpack found themselves in a close one with Detroit on Saturday. Fortunately, they had T.J. Warren and Detroit didn't. Warren carried the team yet again with 29 points on 9-of-14 shooting. He scored nearly half of N.C. State's 14 points in the final 6:26. Not too shabby.
C.J. Fair/Tyler Ennis, Syracuse: Yes, it's two teammates sharing a spot. But both were equally instrumental in Syracuse's win over St. John's at Madison Square Garden on Sunday. Fair, a preseason favorite for ACC POY, had 21 points on 9-of-17 shooting, which is par for the course for him. But Ennis, Syracuse's freshman point guard, also had 21 points (including making all ten of his free throws), adding six assists, two steals and two turnovers in 39 minutes. Ennis is getting better and better by the week, and he might already be one of the best point guards in the league this year, even as a freshman. The way he took control of that game was impressive.
James Michael McAdoo/Marcus Paige, North Carolina: I know, I know. Two more teammates sharing a spot. But McAdoo had his best game in quite some time in UNC's win over Kentucky, aggressively driving to the basket and drawing fouls on Kentucky's interior players. He had 20 points (most coming from the line, where he made 12-of-19) and added five rebounds, four assists and two steals in 37 minutes. Paige had a bad first half, but the sophomore guard rebounded from an 0-of-5 start to shoot 6-of-8 in the second half and score 21 of his 23. He also made all ten of his foul shots -- most of which came late in the game -- and played 37 minutes.
Honorable Mentions: Lamar Patterson (Pitt) had 18 points in 25 minutes against Youngstown State (on 7-of-11 shooting). ... Olivier Hanlan (Boston College) averaged 20 points in 36.5 minutes in two games last week two go with 5.5 rebounds and 6.0 assists. ... Ralston Turner (N.C. State) snapped out of a shooting slump with 21 points on 7-of-9 shooting (6-of-8 from three) in a win over Detroit. ... Jake Layman (Maryland) averaged 17.5 points in two Maryland wins last week on 13-of-24 shooting, adding 4.0 rebounds, 2.0 steals and 1.5 blocks in nearly 36 minutes a game. ... Pat Connaughton (Notre Dame) averaged 17.3 points and shot 11-of-27 from three in Notre Dame's three games last week, adding 8.7 rebounds and 1.7 assists.
Notre Dame: The Irish generated a lot of raised eyebrows and disapproving head shakes with that loss to an experienced, tough North Dakota State team at home. But then they bounced back and beat Indiana in Indianapolis. It was a neutral site game, but Indiana fans were by far the majority. Indiana isn't what it was last year, but it still has some young talent. That's a nice win for the Irish, and it showed what they're capable of when they can get it together, especially offensively.
No. 18 North Carolina over No. 11 Kentucky, 82-77. Oh, just another top-11 win for the Tar Heels this season. No big deal. And this was perhaps their least impressive to date -- it was their first an opponent outside the top-five, and it was the first home game. North Carolina got all it could handle from the Harrison twins for a time, but shut down star forward Julius Randle and managed to find a way to get to the basket and score in between Kentucky's lengthy and big bodies down low. Maybe this proves UNC is actually good, and Belmont and UAB were the aberration rather than Michigan State and Louisville? Who knows. Either way, it's a great win for the league and UNC already has more top-11 wins this year than it had the last three years combined.
Losing to Maryland isn't shameful. And the Eagles beat Philadelphia University (a D-II opponent) by 17. Only problem is that 17-point final margin was a little deceiving - it was a two-point game with 11 minutes to go. If Boston College can't easily handle a Division-II opponent that doesn't even count toward its RPI, well, yikes. And the Maryland loss certainly isn't awful, but yet again, Boston College just couldn't get any stops. The Eagles either couldn't, wouldn't or had no idea how to guard Maryland's Dez Wells, who got to the basket at will. A dark horse pick in the ACC has now dropped to 4-7 overall and will likely have to have an insane ACC season to even sniff the NCAA Tournament.
The senior point guard is not having the best year. He's averaged at least 11.2 points in all three years prior to this one, but he's at 5.8 so far this season. And this past week wasn't very good for him, either. In three games, he averaged 7.3 points (above his season average!) but shot 8-of-24 from the field and added ten assists to eight turnovers. He did have to play 38 minutes a game, to his credit, but yeah, he struggled.
Honorable mentions: Maryland's Evan Smotrycz played 52 minutes in two games last week and took 20 shots, making just four of them. He also had seven fouls. And he was 1-of-12 shooting against Florida Atlantic. ... N.C. State's Desmond Lee did finish with nine points against Detroit, but he also had two fouls and five turnovers in 26 minutes. … BC's Eddie Odio saw a total of 39 minutes in two games, and attempted just two shots somehow (making one). But his stat line against Maryland was amazing: 14 minutes, no shot attempts, 0-of-1 at the foul line, one rebound and four fouls.
---