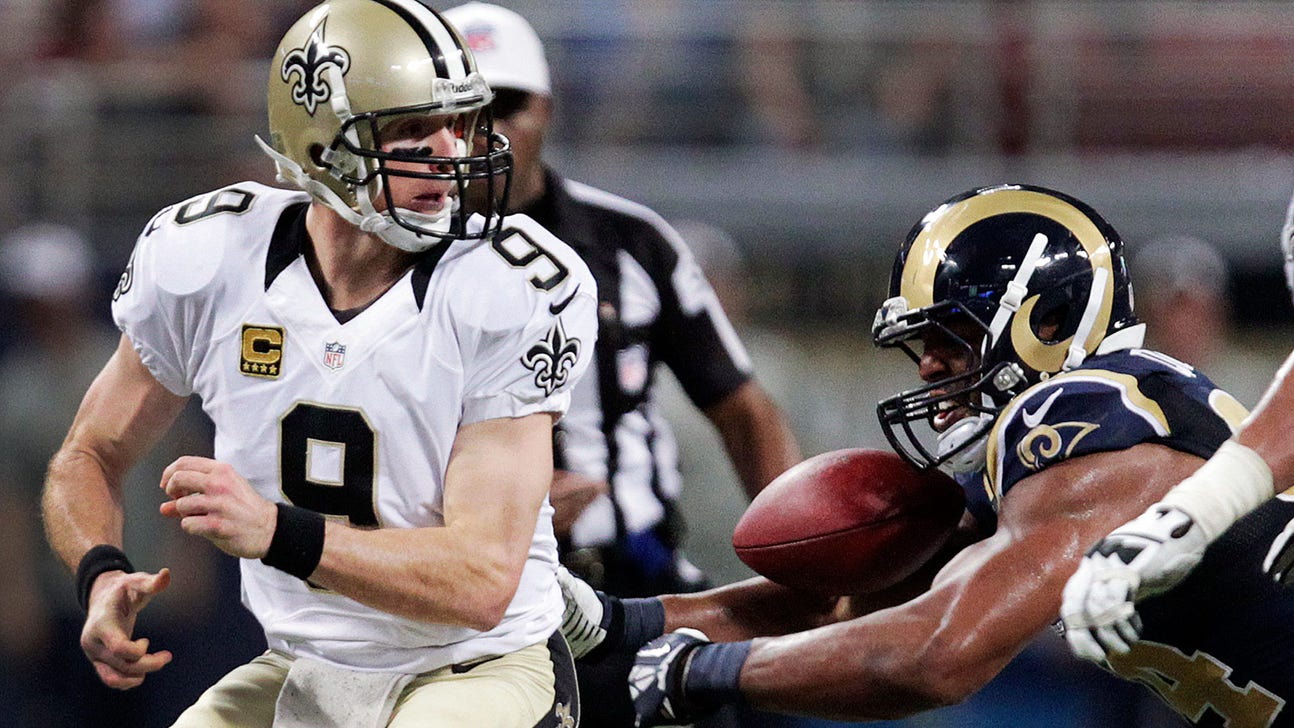 A reason to watch Bucs-Rams: Robert Quinn
Published
Dec. 18, 2013 4:47 p.m. ET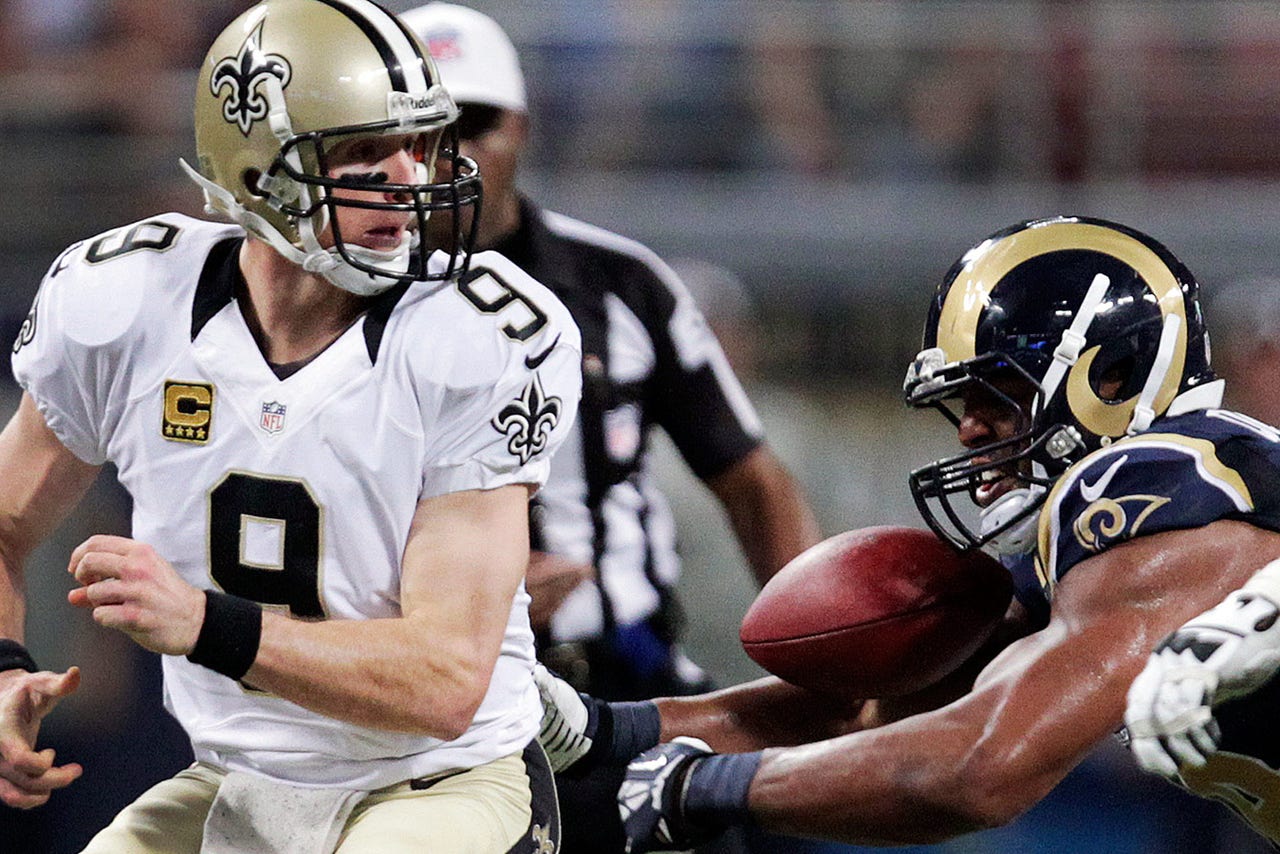 ST. LOUIS (AP) Robert Quinn has been a headache all year long for St. Louis Rams opponents.

The defensive end was so good last week that the New Orleans Saints benched their left tackle.

"Rob, in my opinion, is the best pass-rushing defensive end in the league," fellow end Chris Long said. "They always have to account for him."

Quinn leads the NFC with 15 sacks, including two against the Saints. On the same play, he added to one of his sacks with his NFL-leading eighth forced fumble and second fumble recovery.

That alone makes Quinn enough reason to watch the Rams (6-8) against Tampa Bay (4-10) this week in a matchup of teams just trying to finish strong.

"You'd better know where he is," Buccaneers coach Greg Schiano said Wednesday. "You're not going to stop him the way he's playing right now, but certainly we'd like to make sure he doesn't take over the game."

Coach Jeff Fisher, who's usually sparing with praise, believes Quinn should be a contender for NFL Defensive Player of the Year. He said Quinn's do-it-all play was one of the best he'd ever seen.

"There's a lot of good defensive players in the league, but I definitely believe he should be considered for that, yes," Fisher said. "Ask Drew Brees."

On the signature sack in the third quarter, Quinn got knocked to the turf knifing between a pair of offensive linemen. He crawled in fast motion in pursuit for several steps, then regained his footing in time to snatch the ball out of the startled quarterback's hand, then added the exclamation point when he recovered the ball.

Quinn never fails to credit the rest of the line for his sacks, and said pressure from Long had a lot to do with the play.

"I didn't want to give up and Brees kind of stepped up as Chris was coming around the corner, then I stuck my arm out and knocked the ball out," Quinn said. "It was a crazy play. Just a little athleticism that came out."

Saints coach Sean Payton was so frustrated after a play that all but sealed St. Louis' upset Sunday that he yanked Charlie Brown and moved right tackle Zach Strief to the left side.

This week, the challenge falls to Tampa Bay tackle Donald Penn.

"Robert's playing at an elite level, there's no doubt about it," Schiano said. "We'll help him out some, but you can't help a guy all the time," Schiano said. "I know he's looking forward to the challenge, so we're going to have to do a bunch of things."

Two of Quinn's forced fumbles have resulted in touchdowns, his own 31-yard return against the Bears after stripping Josh McCown, plus Long's 45-yarder at Indianapolis. He was NFC player of the week after piling up three sacks and two forced fumbles in the opening win over the Cardinals.

Quinn also had three sacks in Week 8 against the Seahawks.

The Rams drafted Quinn in the first round out of North Carolina in 2011 and he reached double digits in sacks for the first time last year with 10 1/2. Rather than pad his total the last two games, Quinn would prefer a few wins.

St. Louis was 7-8-1 last year in coach Jeff Fisher's first season.

"There's a lot of character," Quinn said. "We don't have much to play for except for the fun of it, and guys aren't giving up or hanging their heads."


---