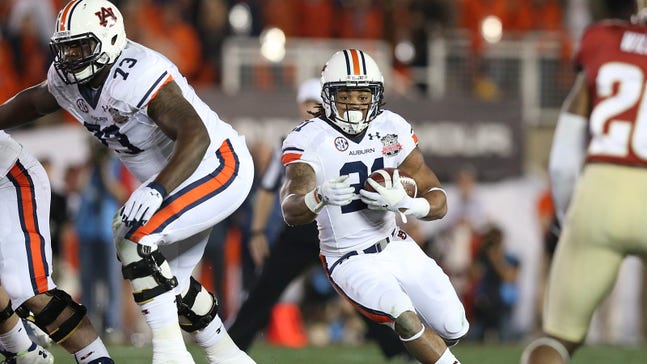 A pick-by-pick look at the 2014 Rams draft class
Published
May. 12, 2014 2:01 p.m. ET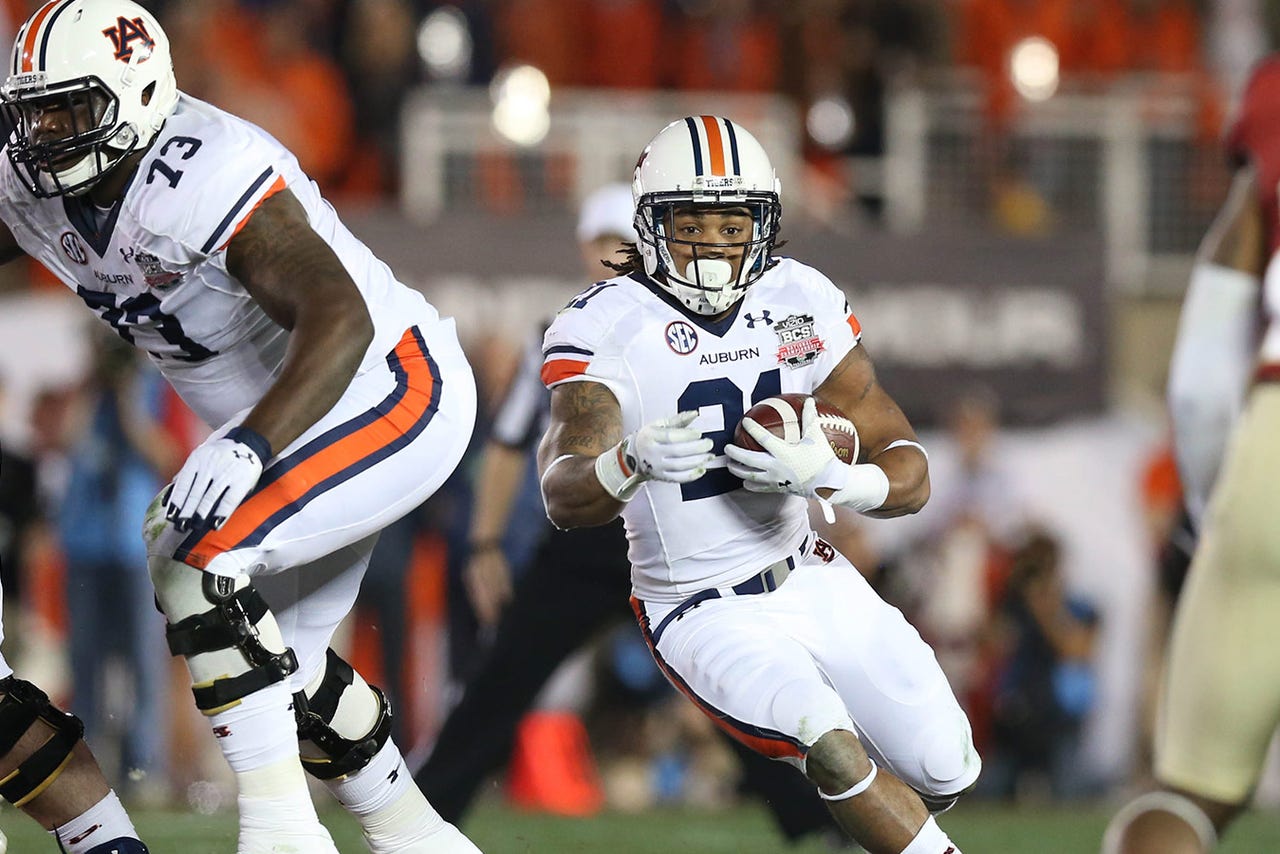 ST. LOUIS -- The Rams are excited about their 11 NFL Draft selections, and outside opinions generally confirm that coach Jeff Fisher and general manager Les Snead were productive with their picks.
Here's a quick pick-by-pick look at the players St. Louis drafted and how they fit with the Rams.
Robinson has drawn comparisons with Larry Allen, Orlando Pace, Jonathan Ogden, Walter Jones and Trent Williams. If the massive mauler, who could start out at left guard as a rookie, turns out like those players, St. Louis could have a difference-maker in the trenches for the next decade.
AARON DONALD, DT, PITT (Round 1, 13th overall)
The Rams were pleasantly surprised to see Donald still available at No. 13 overall. St. Louis didn't need another defensive tackle, but the award-winning 3-technique pass rusher could make the Rams' front four -- which already features three first-round picks in Chris Long, Robert Quinn and Michael Brockers -- the most dangerous in the NFL.
St. Louis targeted this Tyrann Mathieu clone with its second-round pick and traded a fifth-rounder to move up to grab him. The 5-foot-8 defensive back helped Florida State win a BCS national championship a few months ago and fills needs for the Rams as a nickel cornerback and possibly even a safety.
TRE MASON, RB, AUBURN (Round 3, 75th overall)
This was the first surprise of the draft for the Rams. Mason will have to adjust to a more traditional offensive scheme and prove he can pass block, but once that happens the 5-8, 207-pounder could push Zac Stacy for carries.
MAURICE ALEXANDER, S, UTAH STATE (Round 4, 110th overall)
The Rams went into the draft with their biggest needs at offensive line and in the secondary and went with local product Maurice Alexander to fill one of their needs at safety. Alexander, a 220-pounder, is relatively new to the position, but the Rams like what they've seen of him.
E.J. GAINES, DB, MISSOURI (Round 6, 188th overall)
St. Louis didn't have a pick in the fifth round but might have found a gem in Gaines. The former Tiger might have slipped in the draft because of his size -- he's listed at 5-10 -- but he was a highly productive college player. He shut down Texas A&M receiver Mike Evans, a first-round pick by Tampa Bay, last fall.
GARRETT GILBERT, QB, SOUTHERN METHODIST (Round 6, 214th overall)
Thirteen quarterbacks were drafted before the Rams took Gilbert. The Rams could develop this gunslinger, who began his career at Texas, as a quarterback for the future.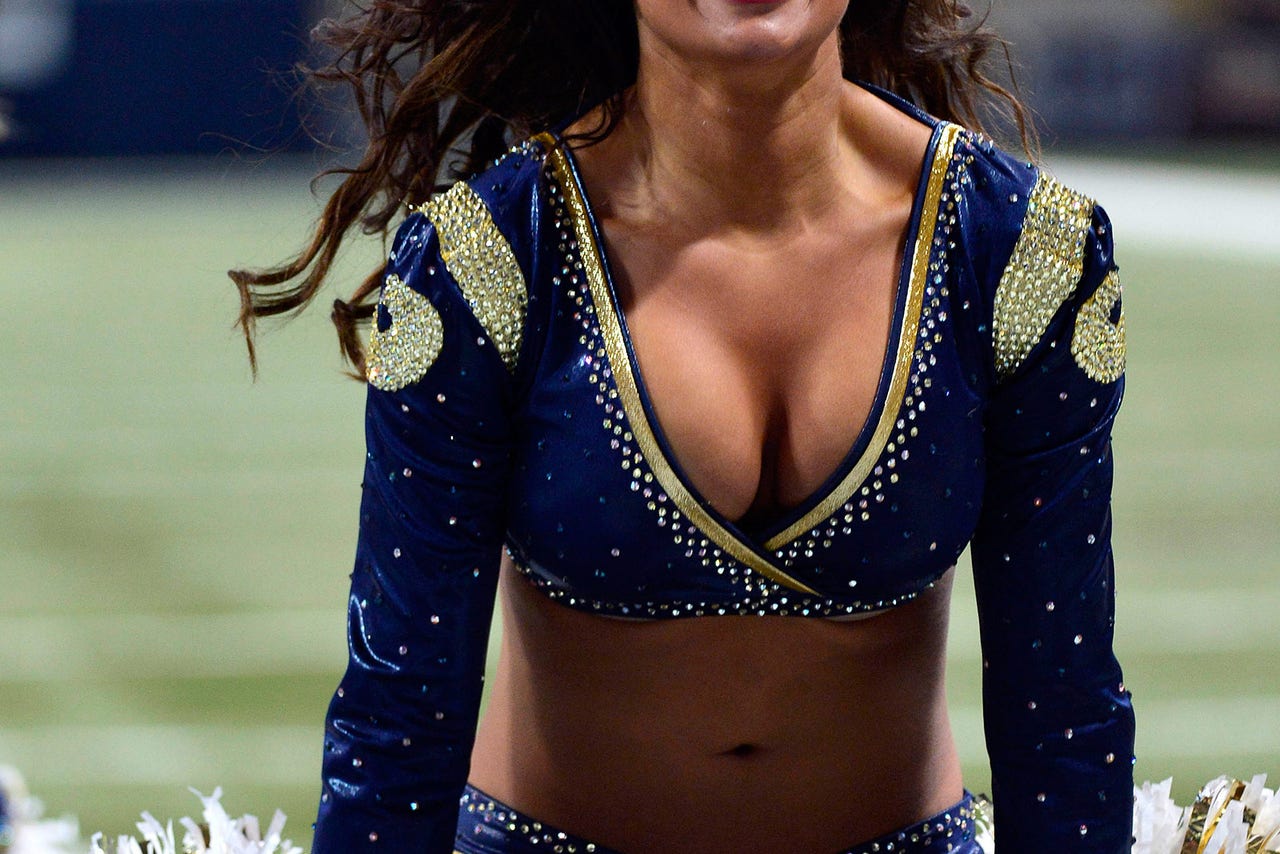 RAMS CHEERLEADERS: Flip through our photo album of Rams cheerleaders.
MITCHELL VAN DYK, OT, PORTLAND STATE (Round 7, 226th overall)
Van Dyk admitted that he didn't expect to get drafted. But the Rams liked what they saw in this 6-8, 315-pound developmental prospect.
The St. Louis decision-makers showed they aren't afraid to pick undersized defensive backs and added a third one in this draft in Bryant. The 5-9 safety had his senior season cut short by a broken ankle but will have a chance to make the Rams as a safety or nickel cornerback.
MICHAEL SAM, DE, MISSOURI (Round 7, 249th overall)
St. Louis made history when it selected Sam, the first openly gay football player in the NFL, in the seventh round (No. 249 overall). He will try to make the roster as a designated pass rusher.
DEMETRIUS RHANEY, C, TENNESSEE STATE (Round 7, 250th overall)
Rhaney is a 6-2, 301-pounder who could figure into the mix at center or guard, a position of need for the Rams. Rhaney showed impressive athleticism at his pro day, including twice running the 40-yard dash in less than 5 seconds.
You can follow Nate Latsch on Twitter (@natelatsch) or email him at natelatsch@gmail.com. 
---