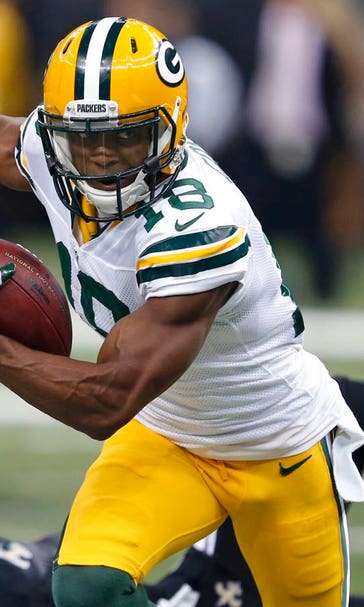 A look at upcoming Packers free agents
BY foxsports • January 30, 2015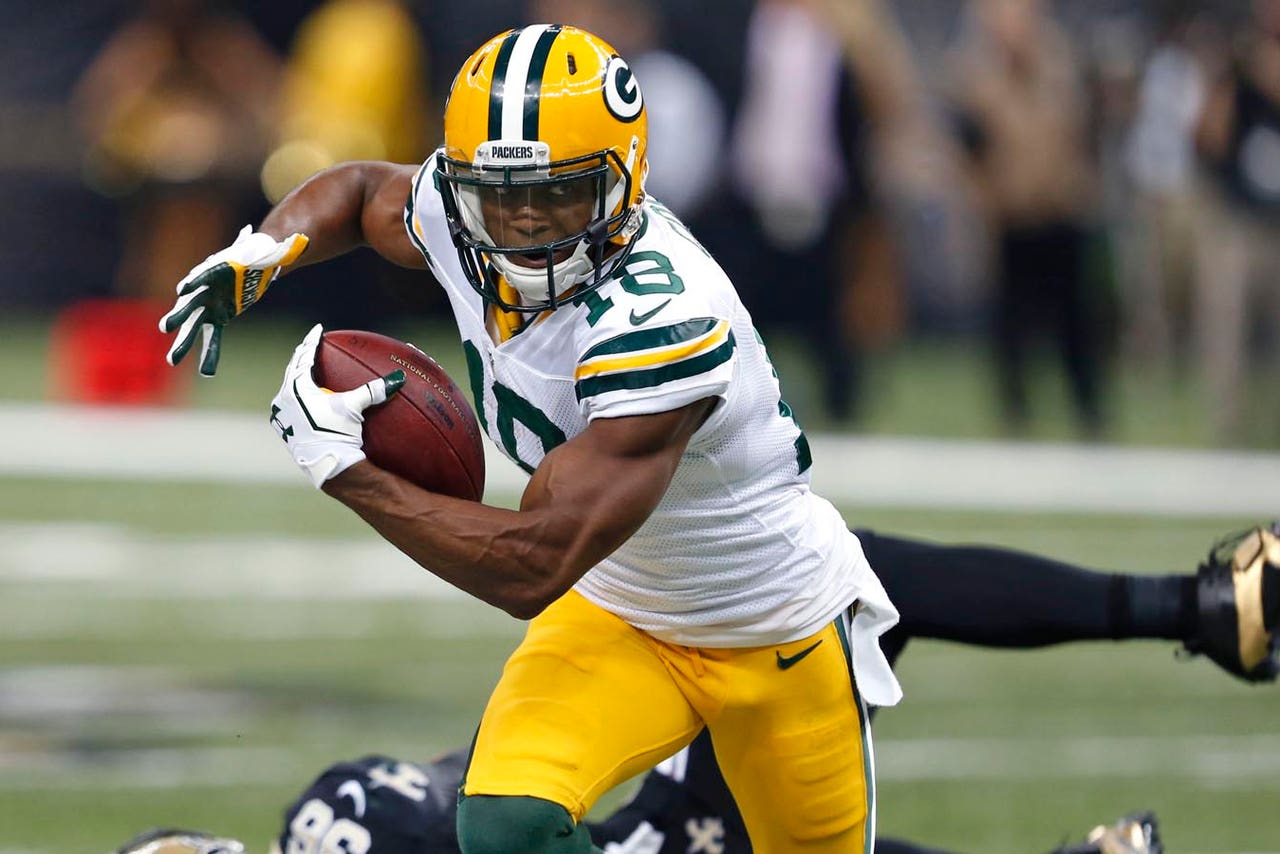 GREEN BAY, Wis. -- It will be another busy free-agency period for general manager Ted Thompson, as there are a total of 16 free agents for the Green Bay Packers to make a decision on, including five starters.
Free agency doesn't begin until March 10, but it's never too early to begin looking at the list of current Packers and wonder whether they'll soon be former Packers.
UNRESTRICTED FREE AGENTS
WR Randall Cobb: Coming off a career-best season that ranked him in the top 11 among NFL wide receivers in yards, catches and touchdowns, Cobb has all the leverage he'd ever need. Only being 24 years old makes him an even more enticing prospect. Though slot receivers like Cobb traditionally make less money than outside receivers, the comparison working in his favor is the five-year, $43 million ($15.6 million guaranteed) contract Victor Cruz signed two years ago. Even better for Cobb (and worse for the Packers' accounting) is that he had a better 2014 season than Cruz's 2012 season that led to that deal. Green Bay might have to prepare for the possibility of paying Cobb more than what the team gave Jordy Nelson in July 2014 (four years, $39 million, $11.5 million guaranteed) in order to prevent him from signing with another team.
OT Bryan Bulaga: After the 2013 experiment of Bulaga at left tackle failed when he suffered a torn ACL, he has officially established himself as an NFL right tackle. From a contract perspective, that makes a significant difference in free agency. Bulaga could become the third-highest paid right tackle in the league this offseason if he signs for something in the range of four years and $26 million with approximately $8 million guaranteed. On the Packers payroll, a contract like that would fit him right between the deals that guards T.J. Lang and Josh Sitton signed. If Bulaga was a top-five-caliber NFL left tackle, it would take substantially more money to re-sign him. Bulaga had been injury-prone prior to 2014, but healthy this season he was an important piece of what Aaron Rodgers and Mike McCarthy felt was the team's best offensive line in the past decade.
CB Tramon Williams: Making more than $9 million in 2014, the soon-to-be 32-year-old cornerback will see his salary decrease whether he re-signs with the Packers or continues his career elsewhere. But Williams has proven that age hasn't caught up with him yet and that he's still a starting-caliber player. How much money is general manager Thompson willing to risk that Williams isn't about to see a drastic decline in production? Plus, Green Bay does have a younger free-agent cornerback to think about too . . .
CB Davon House: More than six years younger than Williams, House doesn't nearly have the track record that his veteran teammate does. When the Packers decided to re-sign Sam Shields last offseason to a larger-than-expected new contract (four years, $39 million, $12.5 million guaranteed), it all but assured that in 2015 Thompson would have to choose between keeping either House or Williams. House believes it's his time to be a starter somewhere in the NFL, though he much prefers that opportunity come in Green Bay. Watching House go against Julio Jones in Week 14 makes it obvious that he has starting-caliber talent. Does Thompson go with the proven Williams or the younger (likely less expensive) House?
DT Letroy Guion: Despite missing nearly all of training camp and getting off to a slow regular-season start as a result, Guion far exceeded the expectations of the one-year, $1 million deal he signed last offseason. Guion played more than 50 percent of the defensive snaps and had Dom Capers say late in the season, "Thank goodness we had Letroy." But, like at cornerback, Thompson is likely faced with an either-or-decision at defensive tackle. Re-sign Guion and project that he can continue playing as well as he did in the second half of 2014, or . . .
DT B.J. Raji: The 2014 season seemed like it would be the reemergence of Raji. After a disappointing few years, Raji was back at his natural nose tackle spot and was having a great training camp. Then he tore his right biceps in preseason and was placed on injured reserve. Raji wasn't as in demand last offseason as most expected, and he hoped his one-year, $4 million deal would give him a chance to prove he's worth more. Now, Raji might have to settle for less than he got a year ago.
QB Matt Flynn: Flynn wasn't pressed into the starting role at all in 2014 like he was a year earlier after re-joining the Packers. However, Flynn added little as Rodgers' backup in the seven games he appeared in. Though the situations he played in were mostly fourth quarters with huge leads, Flynn finished the season with a 34.9 passer rating. He wasn't statistically as good in training camp as his competition, a quarterback who he's now competing with in the free-agent market . . .
QB Scott Tolzien: Tolzien has the better arm and is two years younger than Flynn. It was apparent that despite the benefits Tolzien offered, McCarthy trusted Flynn more in 2014. But was that just another year of grooming for Tolzien with hopes that he'd be ready as the No. 2 QB in 2015? Even if the Packers want to keep three quarterbacks on the 53-man roster again, it'd likely be a decision between Tolzien or Flynn in free agency and then drafting a quarterback.
FB John Kuhn: Kuhn is perhaps the most obvious re-signing for Green Bay this offseason. After back-to-back Pro Bowl appearances and his first All-Pro selection, the 32-year-old fullback is an inexpensive yet valuable piece to the Packers offense. Kuhn played 44 percent of the snaps in the divisional-round game against Dallas and 32 percent in the NFC championship game at Seattle. McCarthy continued to use Kuhn more and more as the 2014 season went on.
CB Jarrett Bush: Green Bay is coming off a season in which it had the league's worst group of special teams, but Bush was not the problem. However, the Packers paid Bush $2 million in 2014. Is a soon-to-be 31-year-old special-teams-only player worth that again, or can younger players like Demetri Goodson fill that role at one-fourth the cost?
LB Jamari Lattimore: Lattimore had his chance to be a starter from Weeks 2-6 and it didn't go so well. Not retaining Lattimore is one step of what will likely be a significant makeover at inside linebacker.
RESTRICTED FREE AGENTS (right to match any offer)
OL Don Barclay: Perhaps the Packers have "the new Don Barclay" in JC Tretter, but having two multi-position, versatile offensive linemen is better than having one. Barclay has starter experience and is a perfect backup. In the event Bulaga is not re-signed, Barclay could compete for the starting right tackle job. Either way, Barclay likely remains in Green Bay for at least one more season.
WR Jarrett Boykin: One of the Packers' biggest disappointments in 2014 was Boykin's inability to take the next development step. The confidence in Boykin after the 2013 season partially led to Green Bay's decision not to re-sign James Jones. If anything, Boykin regressed this past season, and Davante Adams quickly took his No. 3 receiver spot. It's hard to imagine Boykin getting brought back for another year, especially with Jared Abbrederis and Jeff Janis waiting in the wings.
S Sean Richardson: Richardson serves a very specific purpose on defense, using his big frame at the safety position to present a larger front in Capers' "Big Okie" package. After overcoming a potentially career-ending neck injury, expect Richardson back with the Packers for another season.
EXCLUSIVE RIGHTS (cannot negotiate with another team)
RB DuJuan Harris: As the starting kick returner nearly the entire season, Harris was never able to break a big one. He was benched late in the year and was not even on the gameday active roster. Harris also didn't make any noise as the No. 3 running back. Green Bay might not have a use anymore for the player who McCarthy thought going into 2013 would be the starting running back.
S Chris Banjo: Banjo was called up to the active roster on Dec. 13 after spending most of the season on the practice squad. He's a dependable special-teams player who will likely be kept around.
Follow Paul Imig on Twitter
---