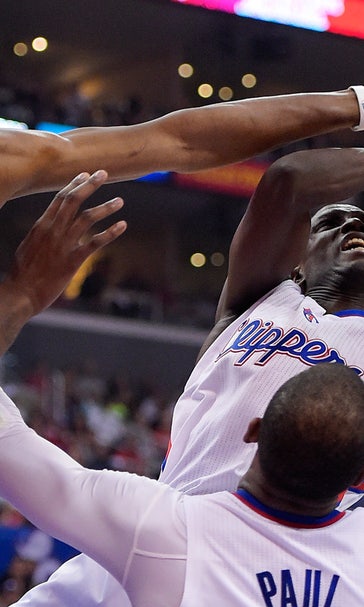 5 things: Clippers win Game 4 behind improbable comeback
May 11, 2014

LOS ANGELES -- Doc Rivers' buzzword this season has been "pace." Ever since he took over as Clippers head coach back in July, Rivers has called for his team to play an uptempo style of offense.
More often than not, the Clippers have abided by his wishes. They finished seventh in pace in the regular season, and currently rank second in the playoffs.
But every now and then, like in Game 4 on Sunday afternoon, the team reverts to its old habits. They don't push the ball after opponent made baskets. They throw it inside to Blake Griffin and stand around. They don't play with any movement or urgency.
"When a ball sticks, we're not very good," Rivers said. "When a ball moves, I think we become almost unguardable. It's reared its head in the playoffs as well, but it was basically ball movement."
The Clippers' lack of pace, combined with their continued inability to shut down either Kevin Durant or Russell Westbrook, ballooned into a massive deficit. With their season essentially on the line, Los Angeles played arguably its worst first quarter of the season, trailing by 22 at one point.
They made progress over the next two quarters, but the Thunder answered every run. And then, all of the sudden, Oklahoma City's lead disappeared.
As Griffin and Darren Collison described it after the game, the Clippers "chipped away" the entire game. Rivers stuck with an unconventional lineup -- Griffin, Danny Granger, Jamal Crawford, Collison and Chris Paul -- and scheme -- 6'0 Paul defending 6'10 Durant -- and it somehow worked, narrowly leading the Clippers to a 101-99 comeback win and a 2-2 series tie.
"I just thought we hung in there. We searched for combinations. We went completely unconventional. We went ultra-small," Rivers said.
Griffin added: "It was our rotations defensively. It was the way we were talking, the way we believed, the way we moved the ball. ... Hopefully we carry that momentum -- not necessarily just the excitement, but just the momentum of how we were paying and things that made us successful."
Griffin (25 points, 9 rebounds) and Paul (23 points, 10 assists, 4 steals) produced at their usual levels, but Collison (18 points) and Crawford (18) provided the sometimes-stagnant offense with the necessary jolt to overcome the second-half climb.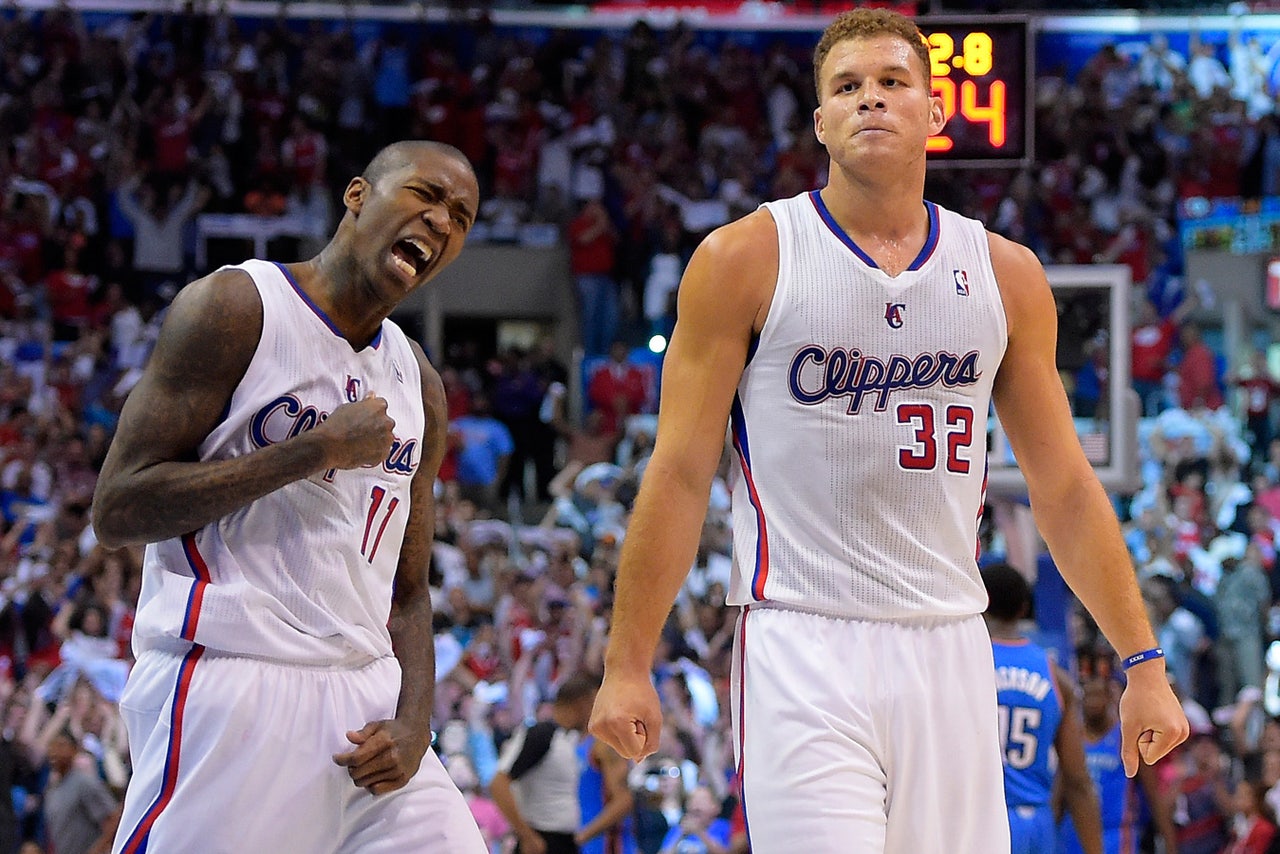 Clippers storm back to steal Game 4, even series with Thunder
The victory marks the Clippers' biggest comeback win of the season and, as Griffin noted, theoretically gives them some momentum heading into Game 5.
Here are five takeaways from Game 4:
The crux of the comeback
Instead of staying big against the Thunder's small-ball lineup, Rivers decided to match them and go small without any rim protection in the fourth. It was a risky move, to say the least, but it paid off. Paul's critical defense on Durant is the story of the game, as he was able to hold his ground, tip away passes and funnel Durant into double teams. Collison also came up clutch, breaking out in transition for two layups and a dunk in the final three minutes that sealed the game. The Clippers trailed by 16 with 9:16 left, and didn't take their first lead until 1:23 remaining. Honestly, it's amazing they won this game.
Somebody, anybody, make a shot
The Clippers' fourth-quarter run bumped their shooting percentage to 41.9 percent, but it hovered in the mid-to-low 30s for most of the game. Their 3-point shooting has gone missing, and today's performance -- 3 of 21, 14.3 percent -- was particularly startling. Rivers stuck with Crawford and Collison over Barnes and Redick because the former two were making shots, but that's a defensive trade-off the Clips might not be able to make long term. The Clippers' shooters will likely regress to the mean in Game 5, which bodes well for their chances.
Time for Plan B?
After dominating Serge Ibaka in Game 3, Griffin struggled to recreate the same magic in the post. His 8-of-19 shooting doesn't look so bad at first glance, but it was much worse in the first half when Ibaka defended him aggressively and the Thunder shaded over with help. While Griffin might have certain physical advantages against Ibaka, Ibaka is too skilled of a defender to not make adjustments. The Clippers have to stop forcing the ball to Griffin in the post. There are other, more efficient ways, like off of pick and rolls, for him to score.
Controlling the paint
The Thunder are a big, long team with four quality big men, and it's given the Clippers trouble inside so far. OKC won either the rebounding and points in the paint battle or tied L.A. in the first three games, so it was a decent breakthrough to see L.A. win both today. They only edged the Thunder out by two rebounds, 45-43, but that's still progress from Games 1 and 2, when L.A. was out-rebounded by 32 boards combined. The Clippers were a force on the offensive glass especially (15 rebounds), which helped fuel their considerable points-in-the-paint advantage (52 to 32).
Limiting OKC's supporting cast
If we've learned anything through these first four games, it's that the Clippers don't have an answer for Durant and Westbrook. None. Zip. Zero. That is, unless the Thunder temporarily try to force-feed an option -- i.e. Durant posting Paul up -- like they did down the stretch. The difference today, however, was that the Clippers made sound rotations to the "other" OKC players. Outside of their dynamic duo, only Reggie Jackson (10 points) scored in double figures, which plays into L.A.'s hands.
---