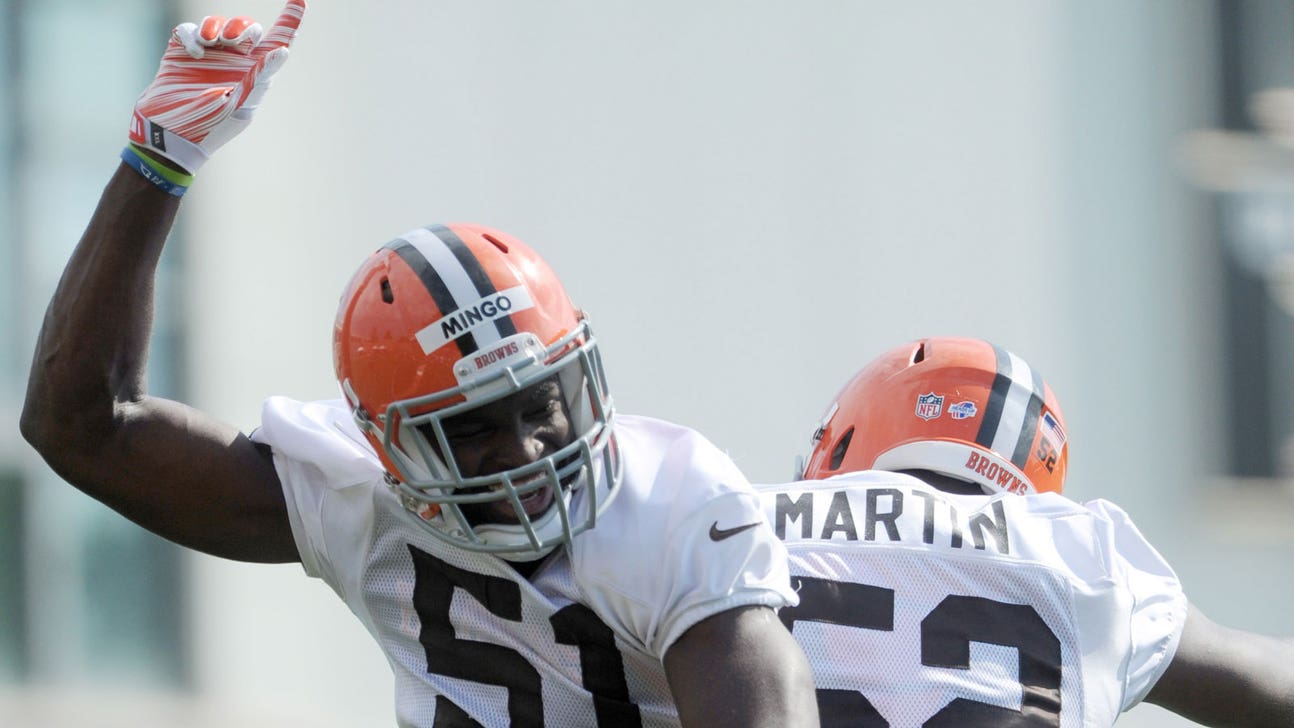 5 guys to watch in the Browns scrimmage
Published
Aug. 1, 2014 5:14 p.m. ET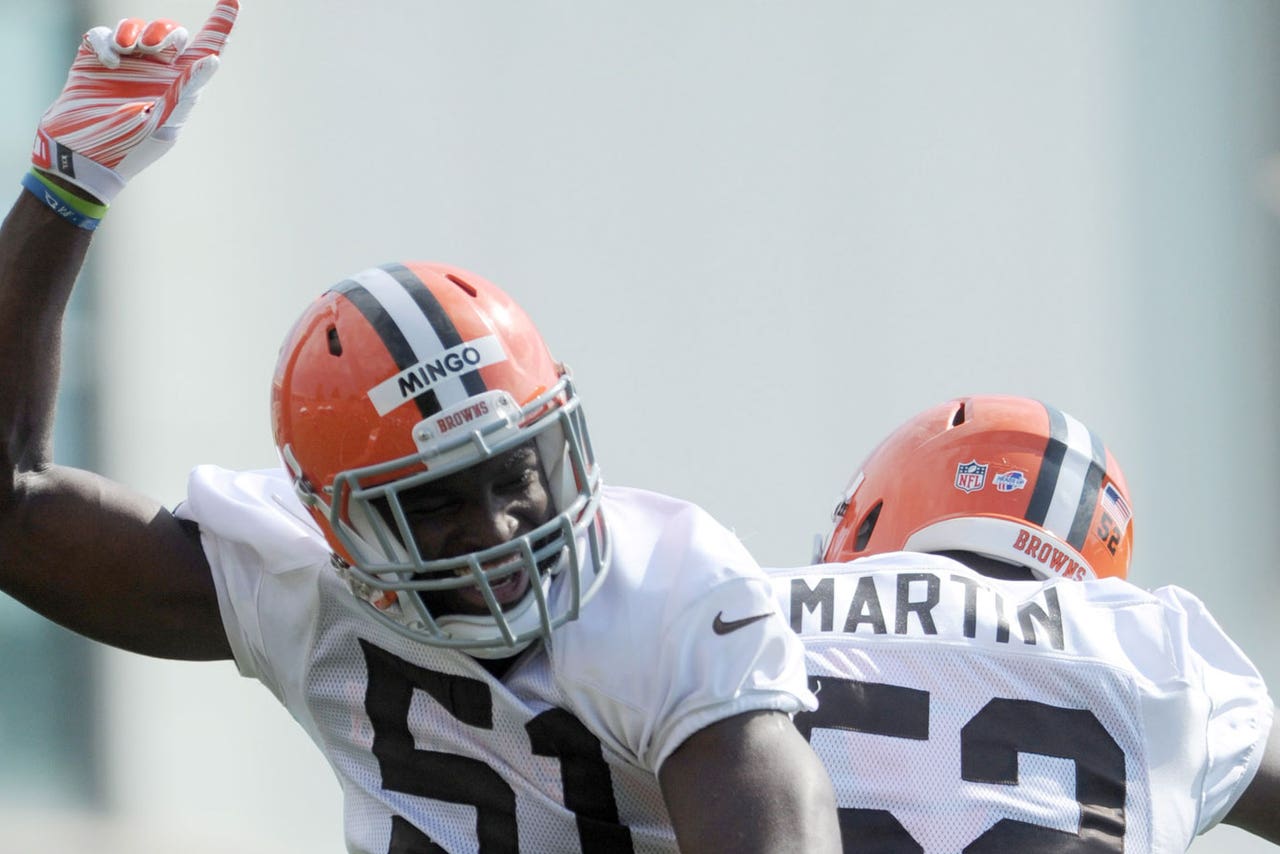 BEREA, Ohio - The Browns will hold a practice and extended scrimmage period Saturday in front of an expected crowd of more than 25,000 at the University of Akron.
It will be wild. And, for many players, important.
Below is a list of five players -- either new to the team or in new roles -- fans who haven't been to camp will enjoy watching in the scrimmage setting (Johnny Manziel not included). In the spirit of new Browns coach Mike Pettine's successful attempts to downplay any leaders in any competitions at this early stage, they're listed alphabetically.
1. Miles Austin - All of the veteran wide receivers have had impressive moments, and there's little doubt Andrew Hawkins has been consistently the best of the bunch. But Austin has caught almost everything thrown his way, and he's caught passes in traffic and along the sideline, too. He's had injury issues and probably won't run away from people the way he used to, but Austin has shown strong hands, plenty of savvy and Pettine has said he's still "sneaky fast." That translates as reports of his demise may be premature - he can certainly help this offense going forward.
2. Justin Gilbert - "That other first-rounder" is as advertised -- big, fast and active. He's seen a handful of reps with the starters -- Buster Skrine is probably just keeping the seat warm -- but more importantly he's made impact plays. It's not easy for a rookie corner and it won't be as the season goes along, but Gilbert has been aggressive and active and seems to be getting better every day. He'll be easily noticed not only as a big cornerback but because he likes to roll up his jersey and show off his abs (you would, too). Perhaps most telling is that Gilbert was a dynamic return man at Oklahoma State and this week Pettine said he'll be an emergency-only return man with the Browns. That means hopes internally are very, very high.
3. MarQueis Gray - An undrafted rookie tight end claimed from the 49ers last summer, Gray just two years ago was a quarterback, then a receiver, at the University of Minnesota. He saw time as a Wildcat quarterback for the old Browns staff last year, and this year he's playing fullback while still being available to play tight end. At 6'4, 242, Gray gets noticed easily. As for his latest transition, it's not just about making blocks for Gray - it's about being able to process a new offense and multiple roles and get himself in the right place. He's big and fast and gifted enough to help, but he's going to have to show the coaching staff he can be trusted.
4. Eric Martin - He was a waiver claim who made a role for himself as a special teams player last year, and here Martin is starting anew, again, with a new staff. He's not going to be a starting linebacker so he's going to have to make his way as a special teamer, again, and he's been very fun to watch in camp. Martin gets noticed both for his aggressiveness and his talking after he makes plays, and he's found himself in the middle of more than one training camp scrap. You have to be a little bit crazy to play special teams in the NFL, and Martin seems to have that part down. He keeps doing things in camp to get noticed, and for a guy in his spot, that's a good thing.
5. Barkevious Mingo - He looks like a different guy at this early stage, and the Browns need him to be. Mingo has said he's the heaviest he's ever been at somewhere north of 230 pounds and is naturally more comfortable and confident in his second year. When he knows where he's going, he certainly gets there in a hurry. Teams will still be running right at Mingo at first opportunity, and he'll have to prove he's ready to stop that. In the meantime, though, he appears to be improving daily.
---