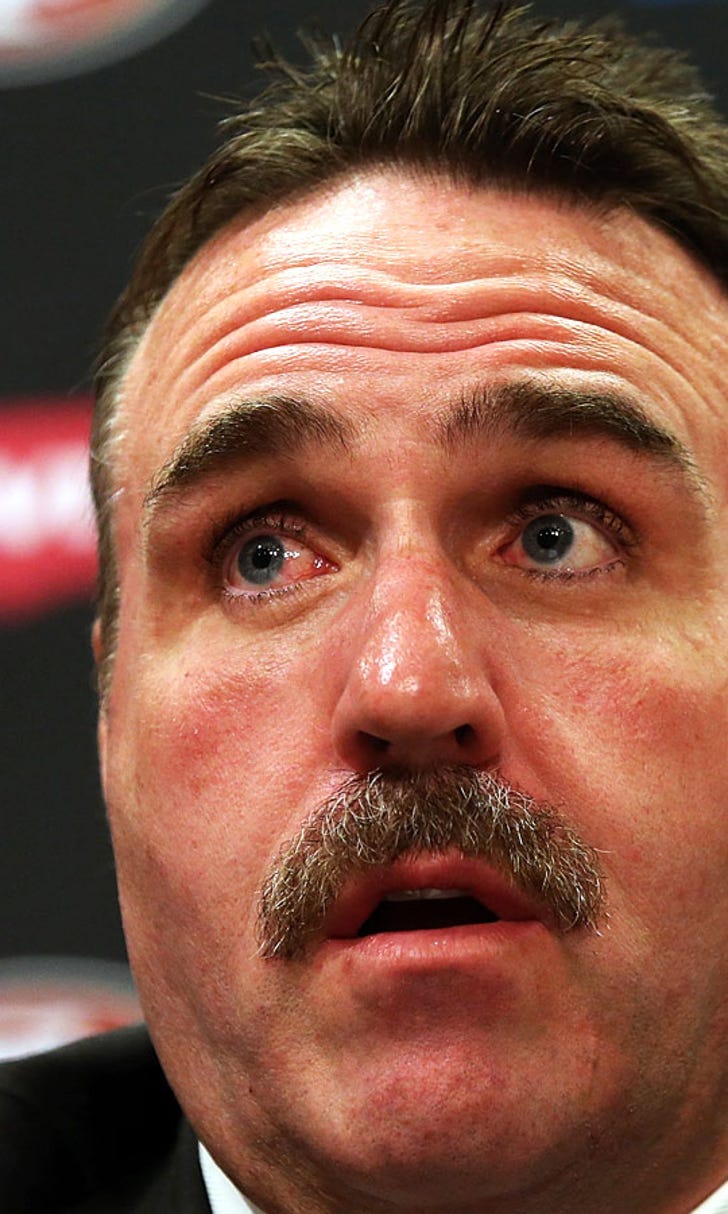 49ers cater to millennials, allow players to take phone breaks
BY James Parziale • June 18, 2015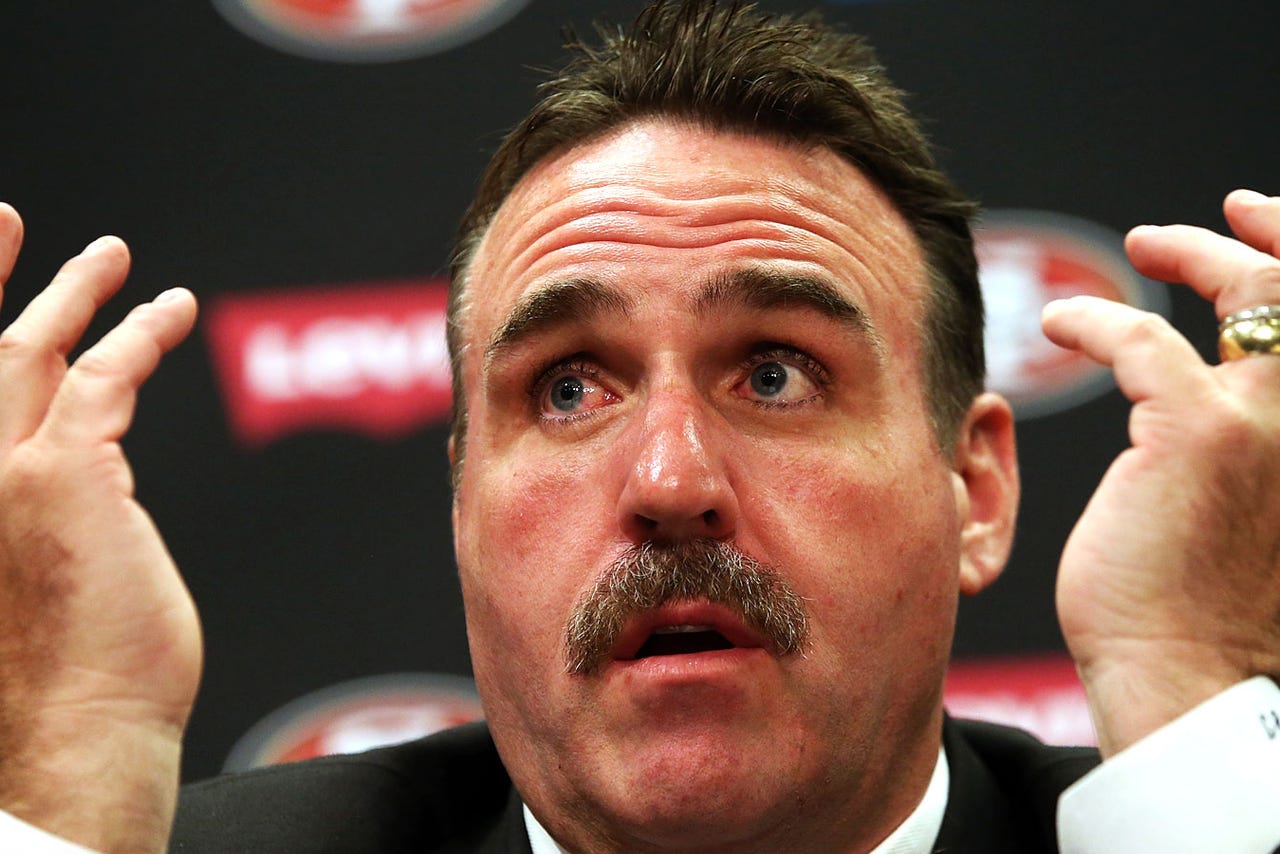 New 49ers coach Jim Tomsula may not like or understand social media, but he's not afraid to adjust to the times.
Just because the first-year head man doesn't like it won't stop him from taking a new tact with his players, according to a story in the Wall Street Journal.
The team worked with Stanford University in an effort to try and connect with its younger generation of players. The focus was on how the millennial generation learns.
Here is what the 49ers came up with:
Facing this new reality, the 49ers turned the typical meeting, which on some teams can go for as long as two hours, into 30-minute blocks, each followed by 10-minute breaks that allow players to do what young people do. That is, as Tomsula puts it, to "go grab your phone, do your multitasking and get your fix" before returning the meeting.
 "The [experts] are telling me about attention spans and optimal learning," he said. "I'm thinking, 'My gosh, we sit in two-hour meetings. You are telling me after 27 minutes no one's getting anything?' "
The bulk of the changes -- €"from enhanced digital playbooks to weekly briefings on social media -- €"have a common theme. Instead of the coaches making millennials change, the coaches are changing to better work with the millennials, even if that means allowing some necessary evils.
"You'd hate to think someone would want to bring a phone in and text in a meeting...but that's what you're facing," running-backs coach and former 49ers fullback Tom Rathman said of the youngest generation of NFL players. "So Jimmy is doing a great job giving them enough time to do all that stuff so they don't want to bring it into a meeting."
They also began sending out mobile alerts about scheduling and meetings rather than paper calendars --€" and the early reports say no player has yet to miss a meeting.
Tomsula, who has the difficult task of replacing Jim Harbaugh and deal with massive roster and coaching staff turnover, seems to be winning over his players with a softer approach than his predecessor.
"We haven't handed out a piece of paper to a player this year and they love it," Tomsula said.
(H/t Sporting News)
---
---