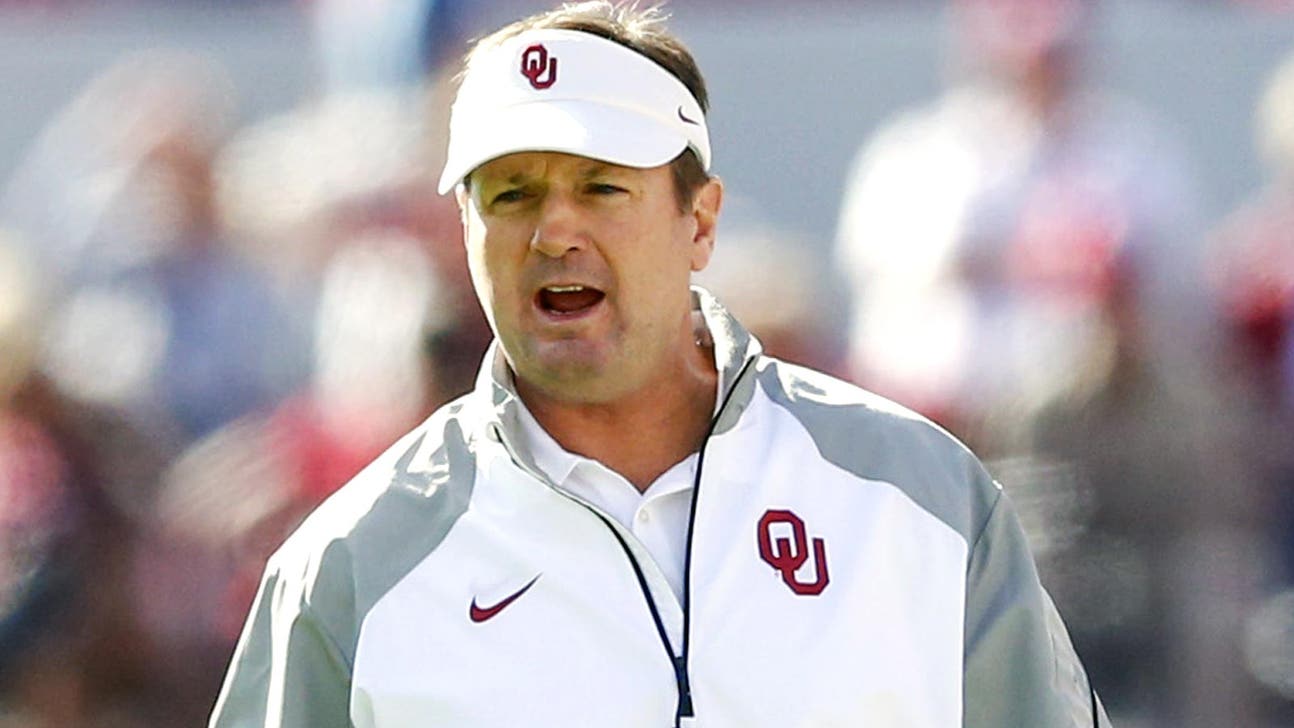 35 predictions for Oklahoma vs. Iowa State
Published
Oct. 31, 2014 11:36 a.m. ET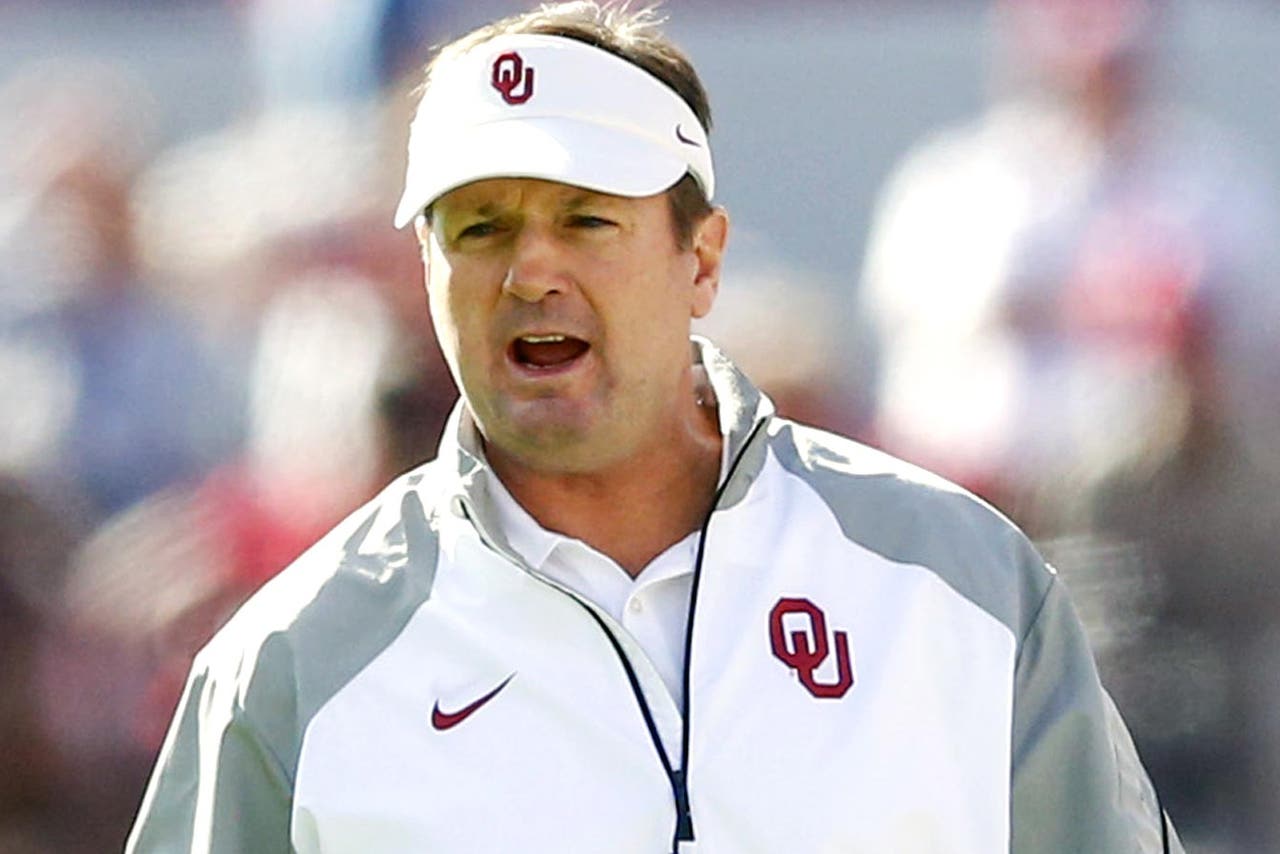 Hey, the good news is the Sooners are the highest-ranked, two-loss team. 
See, you're feeling better about things already. And sure, they'll need more help than the Thunder offense to get into the first college football playoff, but sometimes crazy things happen.
Like last year.
OU, coming off a loss at Baylor and looking lifeless, beat Iowa State, then Kansas State, then Oklahoma State and then Alabama. Oklahoma won the Big 12 and then the Sugar Bowl. 
It may be hard to top 2013, but the journey starts Saturday in Ames, Iowa, a place where all good things good begin.
So, coming off of two losses three weeks, the Sooners will be desperate to get some good things going.
Let's get weird.
It's OK, if you're not fired up for this one against a 2-5 Iowa State team, 1. No one else will be either. That's why this one kicks off at 11 a.m. It will give you plenty of time to panic before the Thunder play their home opener against Denver.
2. Oklahoma is going to try and get out of town as fast as possible. 3. That means Samaje Perine is going to get the ball a lot. Like 28 or more times. 3. No Keith Ford once again. 4. No trick plays, either. 5. This one is going to be about running the clock. Yeah, like you wanted to see Durron Neal throw the ball again. 6. What you will see is some Iowa State students dressed up, despite the fact Halloween will have already come and gone. You would, too, if you were watching Iowa State. Or Oklahoma, for that matter.
Instead of watching the students and checking your iPhone every two minutes for a Thunder injury update, watch Trevor Knight. The OU quarterback actually threw the ball last game out -- if you don't count that interception in the endzone. 7. You won't be able to stop thinking about that pass against Kansas State. 8. You also won't believe it when he completes better than 70 percent of his first 10 passes. That's saying something for a guy who has completed less than 60 percent of his passes this season. 9. Knight won't throw an interception against the Cyclones. 10. He also won't have more than two touchdown passes. 11. He'll also never be comfortable throwing to any receiver not named Sterling Shepard. 
12. Oklahoma will be leading, but not by more than a touchdown after the first quarter. That's because, the 13. the Sooner defense will start strong. 14. Eric Striker has a first-quarter sack. 15. The defense gets a turnover on ISU's first possession which leads to 16. Michael Hunnicutt making his first attempt of the day. 
Who's had a longer two weeks than Hunnicutt? After a horrific game against the Wildcats where he had an extra point blocked and missed two field goals, 17. Hunnicutt will be perfect against ISU. 18. He'll make at least two field goals. 19. One will be from longer than 42 yards. 20. You didn't miss an extra point with the world watching, so you'll feel good for Hunnicutt when he knocks through his first try Saturday. 
21. No Cody Thomas this time out for the Sooners. He was good on his one drive against Kansas State, helping the team to a touchdown, but let's save the QB controversy talk. 22. OU isn't going to make a change in this game unless Knight is hurt. Additionally, 23. OU won't make a change this season, unless Knight gets hurt. As flexible as the Sooners have been over the years with their offense and their ability to change directions from game to game, this is one area where Bob Stoops is not going to budge. Don't worry, 24. It won't matter Saturday.  
Remember, Iowa State lost to North Dakota State. The Cyclones also beat Iowa. They lost by less than a touchdown to Texas and to Kansas State. That means Paul Rhoades can coach. Super-intense, like a Junior Varsity basketball coach, 25. Rhoades will stomp up and down the sidelines. 26. You'll admire it. He's fun to watch. He cares about his players. It's obvious. That's why you'll see the Cyclones try everything. 27. They'll have a fake punt. 28. They'll run at least one reverse. Probably more. 29. Someone other than the quarterback will throw a pass at some point. 30. It will work.  31. ISU will score one time from something goofy and the crowd will be fired up.
32. Especially the kid in the Darth Vader outfit. 
No one will be talking national title after this game, but the Big 12 title will be visible from where the Sooners sit – with some help, of course -  because 33. West Virginia will beat TCU. 34. OU won't look great against the Cyclones, but it doesn't have to play great at this point. All that matters is getting back in the Big 12 race. The Sooners will win, but 35. by less than two touchdowns.
Last week: 13-20-2
Overall: 117-111-13
---