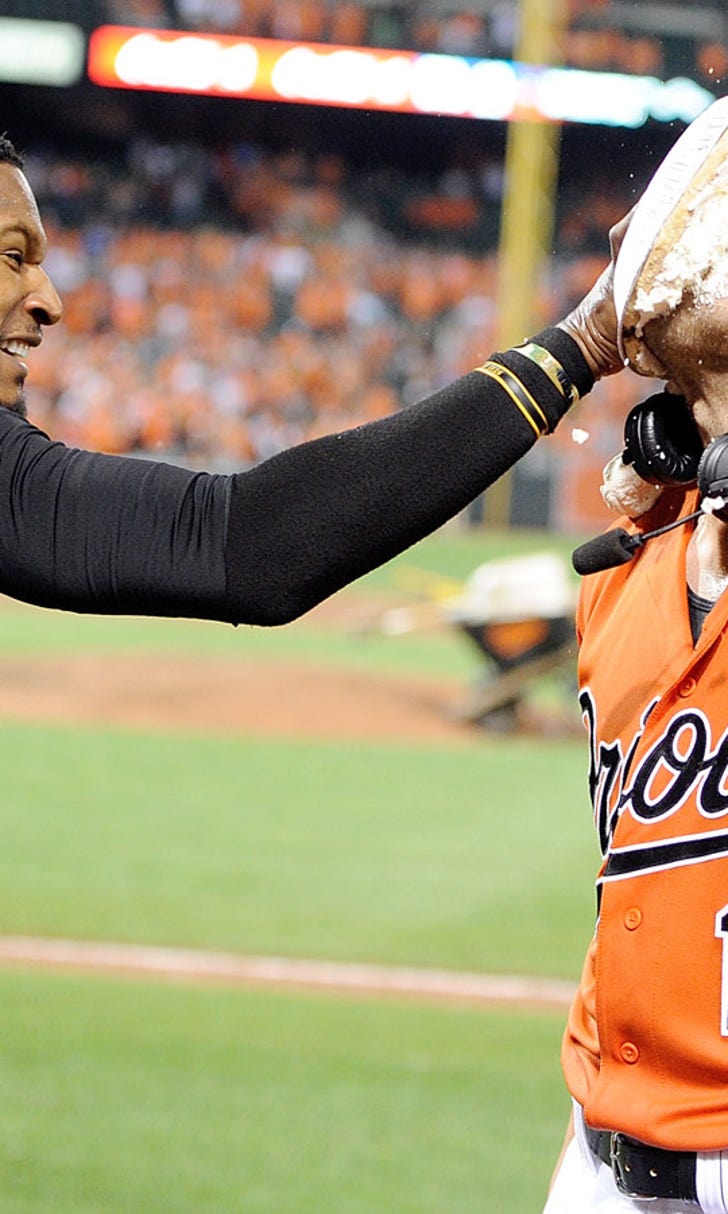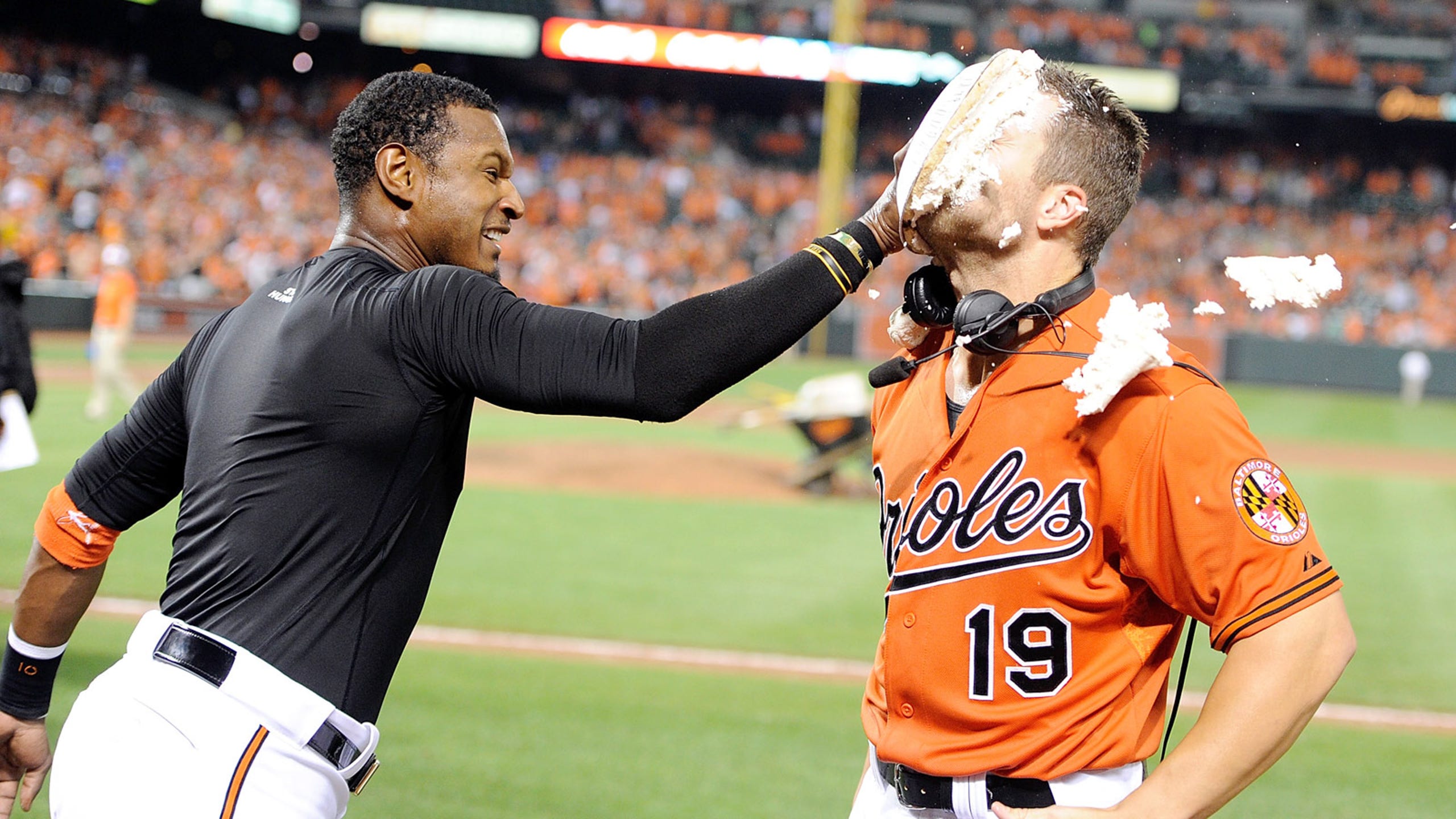 3 Takeaways: AL wild card moving & shaking
BY foxsports • August 17, 2015
This week's three takeaways focuses on the AL wild card and the recent movement therein.
Baltimore Orioles: 60-56
The Orioles haven't been much above 20 percent in terms of playoff odds most of this season, as they've generally been on the outside looking in within the division and wild card races. That changed on Sunday though, thanks to a Kendrys Morales walk-off hit against the Angels and an 18-2 drubbing of the A's. The Orioles have a half-game lead on the second wild card, trailing the Blue Jays by 3.5 games. While Manny Machado (rightfully) earns much of the attention for his MVP-caliber season at third, the Orioles have received contributions from all over. Chris Davis has been on a tear, and is looking a lot like the 2013-version of himself, while Adam Jones is steadily producing another good season. They've also received a boost from Jonathan Schoop, who missed a significant part of the season, but has batted .305/.342/.532. The recent move to drop Bud Norris from the team has also allowed the organization to move forward with its five best MLB pitchers throwing for them - and it seems to be doing the trick.
Los Angeles Angels: 60-57
While their loss on national TV Sunday night wasn't ideal, the Angels still have Mike Trout going for them. The problem is that he and Albert Pujols aren't quite enough. The Angels offense has been middle of the pack this year (16th overall in runs scored), but it's their pitching that has helped them get to this point. Another problem is that strength is starting to fade. C.J. Wilson is done for the season after finding out he needs surgery, Matt Shoemaker was just optioned, and Sunday night's starter, Hector Santiago, has had a relatively rough go of things lately with a 5.02 ERA in his past five starts. Jered Weaver might be back, and he might be the rare pitcher who can succeed by throwing in the mid-80s, but that's not an ideal situation either. Without a substantive minor league system to call upon, it is tough to see how the Angels climb out of this recent freefall (3-7 in their past 10 games).
Texas Rangers: 59-57
A couple months ago (June 9th, to be exact), I declared the Rangers to be the team of destiny. I did this more playfully, as they were a deep team that lacked the high-end impact guys they really needed to make a dent in the playoff race. At the time they were relying on a rushed Joey Gallo to keep them afloat, and it just seemed that if they could fill a few holes, their incredible depth could carry them to a random, lucky, destined (?) playoff spot. So here we are on Aug. 17, and the Rangers are somewhat improbably one game back of said spot. They're also within striking distance (four games) in the division. They went and plugged a major hole by acquiring Cole Hamels, and while that was a blow to their depth, they still have guys like Gallo to call upon. They also returned Martin Perez to the rotation, and held on to Yovani Gallardo. That doesn't make their pitching a strength, but it's livable given their talented offense (fifth in the majors in runs scored). This isn't necessarily a good team -- that's a byproduct of the second wild card -- but they are a fun team. Rougned Odor has hit like a house on fire since returning from the minors, Mitch Moreland is having a career year, and Prince Fielder looks to be back in a shape, if not in shape. They could be fun if they snag the second wild card.
Like always, click here for the full Playoff Odds Power Rankings.
---
---