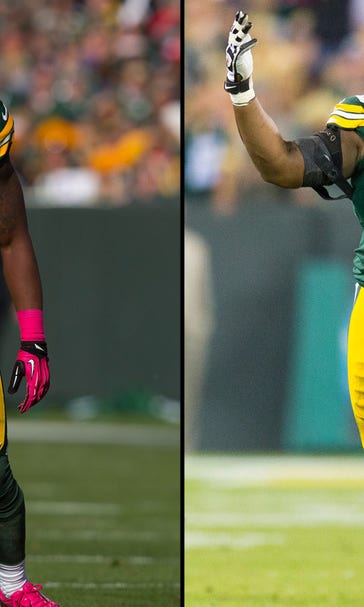 2015 Packers draft preview: Grading the 2012 class
April 14, 2015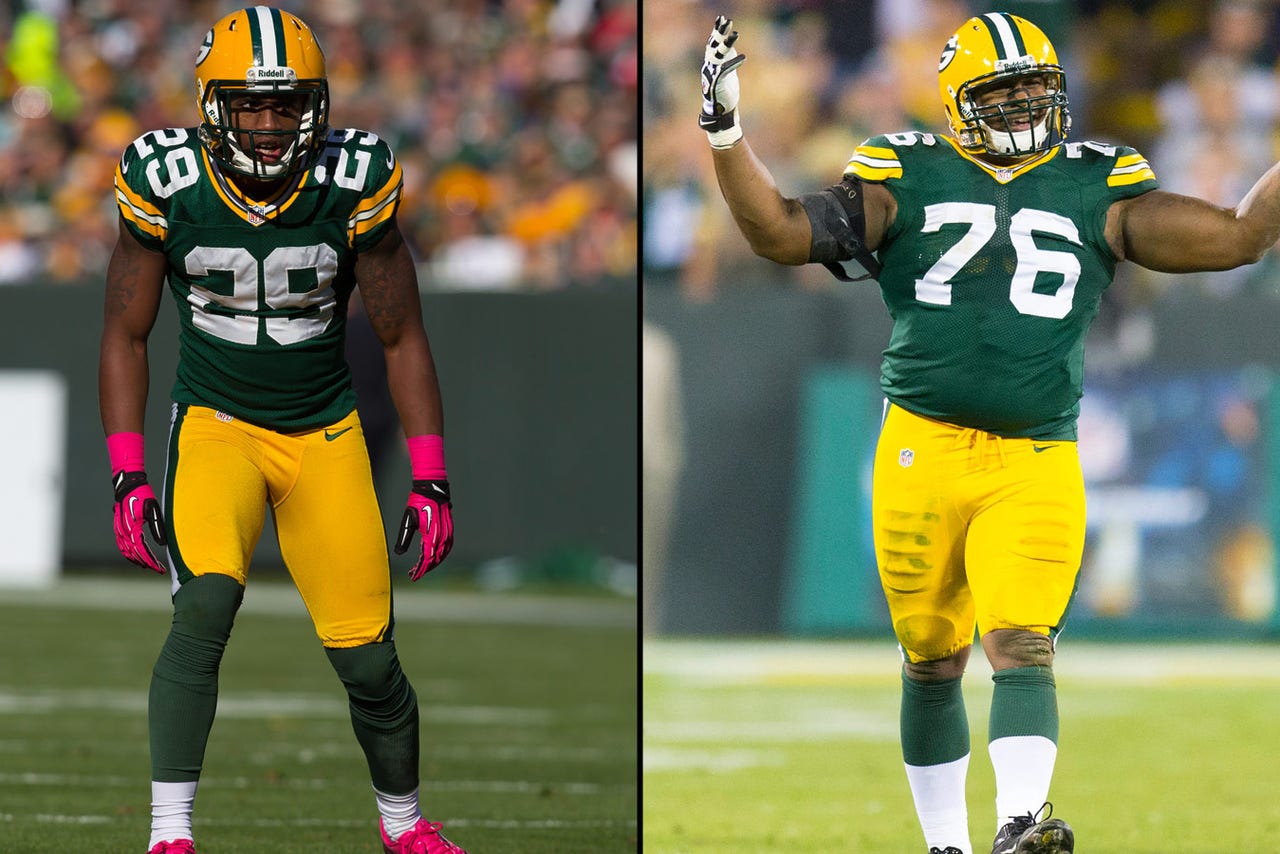 In the initial installment of our 14-part series leading up to the 2015 NFL Draft, we went back five years to re-grade the selections made by the Green Bay Packers in 2010.
Now, we look back to the 2012 draft and use the benefit of three seasons worth of information to assess just how well Ted Thompson did with that year's eight selections.
Round 1, No. 28 overall:
Nick Perry -- Perry seemed like a hit-or-miss prospect for the Packers on draft night. His bigger frame and preference to play with his hand on the ground made a transition to outside linebacker in Dom Capers' 3-4 system a potential challenge. At this stage in his career, Perry hasn't lived up to first-round-pick billing. He has nine total sacks and has missed 16 games due to injury. But Perry just turned 25 years old this week, and the potential is still there for him to become a very good pass-rusher. If this is the best Perry has to offer, though, it will have been a missed opportunity for Thompson to add a difference-maker late in the first round.
Grade 3 years later: C-minus
Round 2, No. 51 overall:
Jerel Worthy -- All Thompson can say for this pick is "Whoops." Worthy had the talent to go even higher than 51st overall in the draft, but he's ended up performing worse than many seventh-round picks. Worthy struggled as a rookie and finished the season by tearing his ACL. The Packers traded Worthy to the New England Patriots in August 2014, but he lasted less than three weeks there before getting released. Worthy is now on the Kansas City Chiefs' practice squad.
Grade 3 years later: F
Round 2, No. 62 overall
Casey Hayward -- Hayward had an incredible rookie season, finishing with six interceptions. He finished third in the race for NFL Defensive Rookie of the Year behind superstar linebackers Luke Kuechly and Bobby Wagner. Hayward couldn't build on that success in 2013, though, playing only 88 snaps while dealing with a hamstring injury. He was stuck as part of a deep cornerback group in 2014 but played well in his 470 snaps. Hayward is still looking to repeat the success of his rookie campaign, and he'll have that chance now with both Tramon Williams and Davon House departing in free agency.
Grade 3 years later: B-plus
Round 4, No. 132 overall:
Mike Daniels -- Two consecutive great picks for Thompson. Daniels is currently on the verge of superstardom in the NFL. He's a relentless monster along the defensive line, overcoming all questions about his lack of height by displaying a nonstop motor. He was equally as productive last season in stopping the run and rushing the quarterback. Combining 2013 and 2014, Daniels has arguably been the Packers' best all-around defensive player. Clay Matthews has the more marquee name and Julius Peppers added a lot this past year, but Daniels has been consistently creating problems for offenses. If he stays healthy in 2015, Daniels will have a huge pay day awaiting him in free agency next offseason. He'll soon turn 26 years old.
Grade 3 years later: A
Round 4, No. 133 overall:
Jerron McMillian -- The plan to replace Nick Collins with a hard-hitting, small-school safety backfired in a major way. McMillian performed so poorly in his second season with Green Bay that Thompson did what he almost never does by quickly giving up on a middle-round pick. The Packers released McMillian in December 2013. He's now with the Chiefs, but McMillian hasn't played a single regular-season snap in the NFL since Green Bay cut him.
Grade 3 years later: F
Round 5, No. 163:
Terrell Manning -- Three years into Manning's career, he's been on six NFL teams and played a total of one defensive snap. The Packers released him during their final cuts heading into the 2013 regular season. Manning is now in his second stint with the New York Giants.
Grade 3 years later: F
Round 7, No. 241 overall:
Andrew Datko -- Injuries at Florida State derailed what might have been a good NFL career for Datko. Thompson took a shot on him late in the seventh round, but it didn't work out. Datko has been out of the NFL since Green Bay parted ways with him in 2013.
Grade 3 years later: F
Round 7, No. 243 overall:
B.J. Coleman -- The Packers saw Coleman's big arm and figured it was worth the risk of a late seventh-round pick. It never worked out for Coleman in Green Bay, and he never got picked up by another NFL team. Coleman is now trying to reboot his career by playing in the Arena Football League.
Grade 3 years later: F
Overall 2012 draft grade: C
The Packers' 2012 class is littered with busts. Thompson took a few home run swings and failed to make contact. The fact that five of these eight players are no longer even on NFL active rosters is about as bad as it gets. That's heightened when a few of those selections came in the second, fourth and fifth rounds. Missing on Datko and Coleman in the seventh round is less problematic, given the nature of drafting that late. However, Thompson came away with two potential defensive stars. Daniels and Hayward have the talent to be one day be mentioned among the 15 best players in the league at their respective positions. Finding that caliber of player in the second and fourth round is what keeps an already very good team (the Packers were 15-1 the season before this draft) near the top of the league.
Follow Paul Imig on Twitter
---