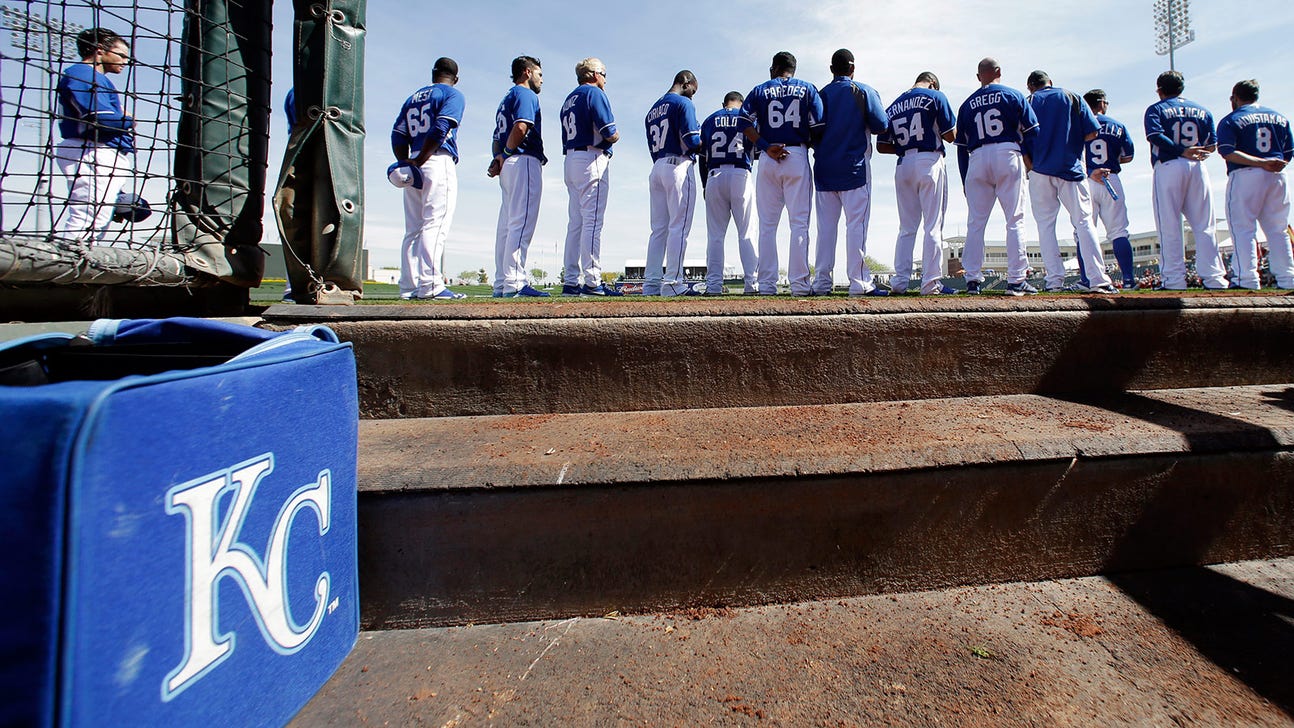 2014 Royals preview: Solid core, strong arms make KC a contender
Published
Mar. 13, 2014 2:32 p.m. ET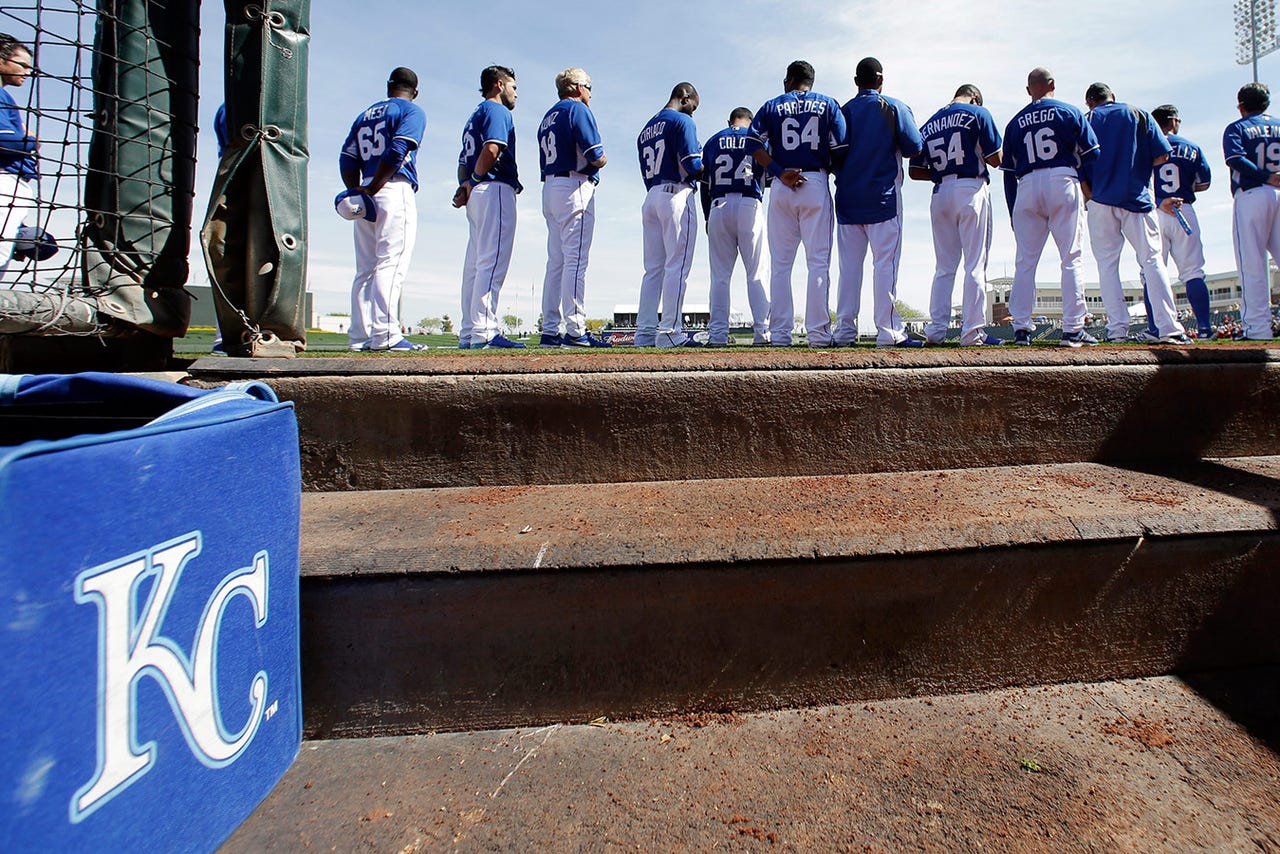 KANSAS CITY ROYALS 2014 PREVIEW
2013: 86-76, third in AL Central
Manager: Ned Yost (fifth season)
Key additions: Norichika Aoki, Omar Infante, Danny Valencia, Jason Vargas
Key losses: Ervin Santana
Offense: Last in the American League last season in home runs with just 112, and 11th in runs scored with 648, the Royals' offense was too anemic to complete a spirited playoff drive. The Royals finally have a prototypical leadoff hitter in Aoki, and a legit No. 2 hitter in Infante, a combo that should set the table for run producers Eric Hosmer (17 homers, 79 RBI) and Billy Butler (15 homers, 82 RBI). Alex Gordon will be pushed down to the No. 5 spot after hitting mostly leadoff for three years, and the Royals expect Gordon's power numbers (20 homers, 81 RBI) to spike accordingly. Expect catcher Sal Perez (13 homers, 79 RBI) to improve significantly at the plate as well.
Rotation: The Royals' 3.45 ERA was tops in the AL, but the loss of Santana (211 innings, 3.24 ERA) will be felt perhaps more than club officials realize. The Royals are gambling that Vargas will fill the Santana void. Ace James Shields (13-9, 3.15 ERA) is in his final contract year and likely will command a monster deal after 2014 -- one that will be out of the Royals' financial reach, for sure. Crafty left-hander Bruce Chen (9-4, 3.27 ERA) was re-signed to fill the fifth spot. No. 3 starter Jeremy Guthrie restructured his contract to make room for Vargas (four years, $32 million), and the final rotation spot should be a horserace between 100-mph fireballer Yordano Ventura and left-hander Danny Duffy, who can reach the upper 90s.
Bullpen: The bullpen was the strength of the team last season, and it returns basically intact, although the Royals will have to absorb the loss of right-hander Luke Hochevar, who finished last season as the team's top set-up man. The Royals' bullpen posted a 2.55 ERA in 2013, best in the AL and the best in club history. Closer Greg Holland returns after notching a franchise-record 47 saves in 2013. Wade Davis (2-1, 0.90 ERA in relief), former All-Star Aaron Crow and hard thrower Kelvin Herrera will alternate setting up Holland. Add in Louis Coleman (3-0, 0.61 ERA) and left-hander Tim Collins and it's arguably the best group in baseball.  
Player to watch: Gordon. After a torrid start last season, Gordon slumped horribly, hitting just .188 in June and .244 after the All-Star break. But Gordon no longer will be asked to hit leadoff, and the switch to the middle of the order could spring him to a career year hitting behind Hosmer and Butler, and ahead of Sal Perez.
FOX Sports Kansas City will televise 150 Royals games this season. CLICK HERE for the full telecast schedule.
Why they will win: The offense, which cost Kansas City a playoff spot last year, should be improved with the additions of Aoki and Infante to the top of the order. The Royals' lineup is much deeper now, and if third baseman Mike Moustakas can emerge as a 15-20 homer guy, and Lorenzo Cain can stay healthy in center field, the lineup might produce enough runs to compete for an AL Central title, especially combined with the league's top shutdown bullpen and a defense recently ranked by mlb.com as the best in baseball.
Why they will lose: Trying to replace Santana in the rotation with Vargas (career 4.30 ERA, 1.319 WHIP) is rolling the dice, at best. While the additions of Aoki and Infante to the top of the order should help offensively, the Royals didn't address their power needs. Also, if Moustakas (.233, 42 RBI), shortstop Alcides Escobar (.234 average, .259 on-base percentage) and Cain (.251, four homers) don't make significant leaps offensively, the Royals again might not be able to score enough to overtake the more offensively potent Tigers and Indians.
Jon Paul Morosi's outlook: The 2013 season was significant in Kansas City for two reasons: The Royals finished with their best record since 1989, and the team's largely homegrown core -- Gordon, Butler, Hosmer, Perez, Holland -- experienced meaningful September baseball for the first time. Now the Royals face urgency to complete their rebuild and earn a postseason berth, with ace Shields in the final year of his contract. The Royals boast one of baseball's top bullpens and play excellent defense, but two major questions remain: Will prospects Ventura and Kyle Zimmer make major impacts on the 2014 rotation, and can the offense (namely Moustakas) become a little more consistent?
You can follow Jeffrey Flanagan on Twitter @jflanagankc or email jeffreyflanagan6@gmail.com.
---