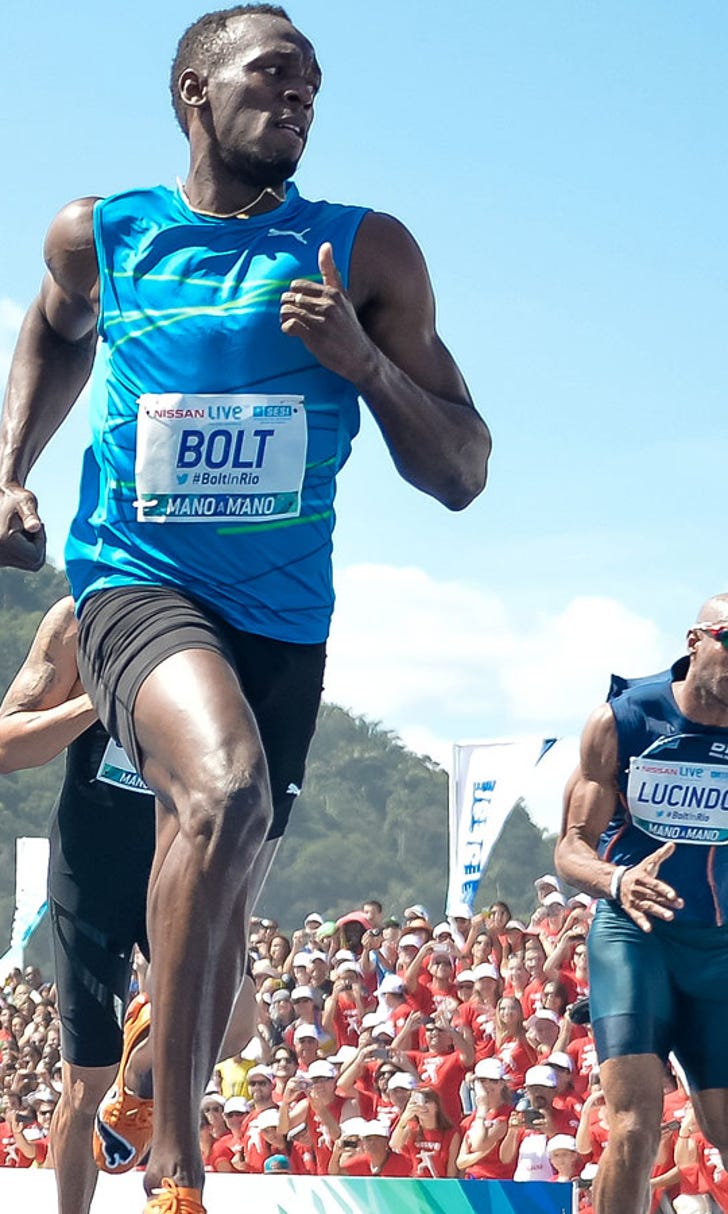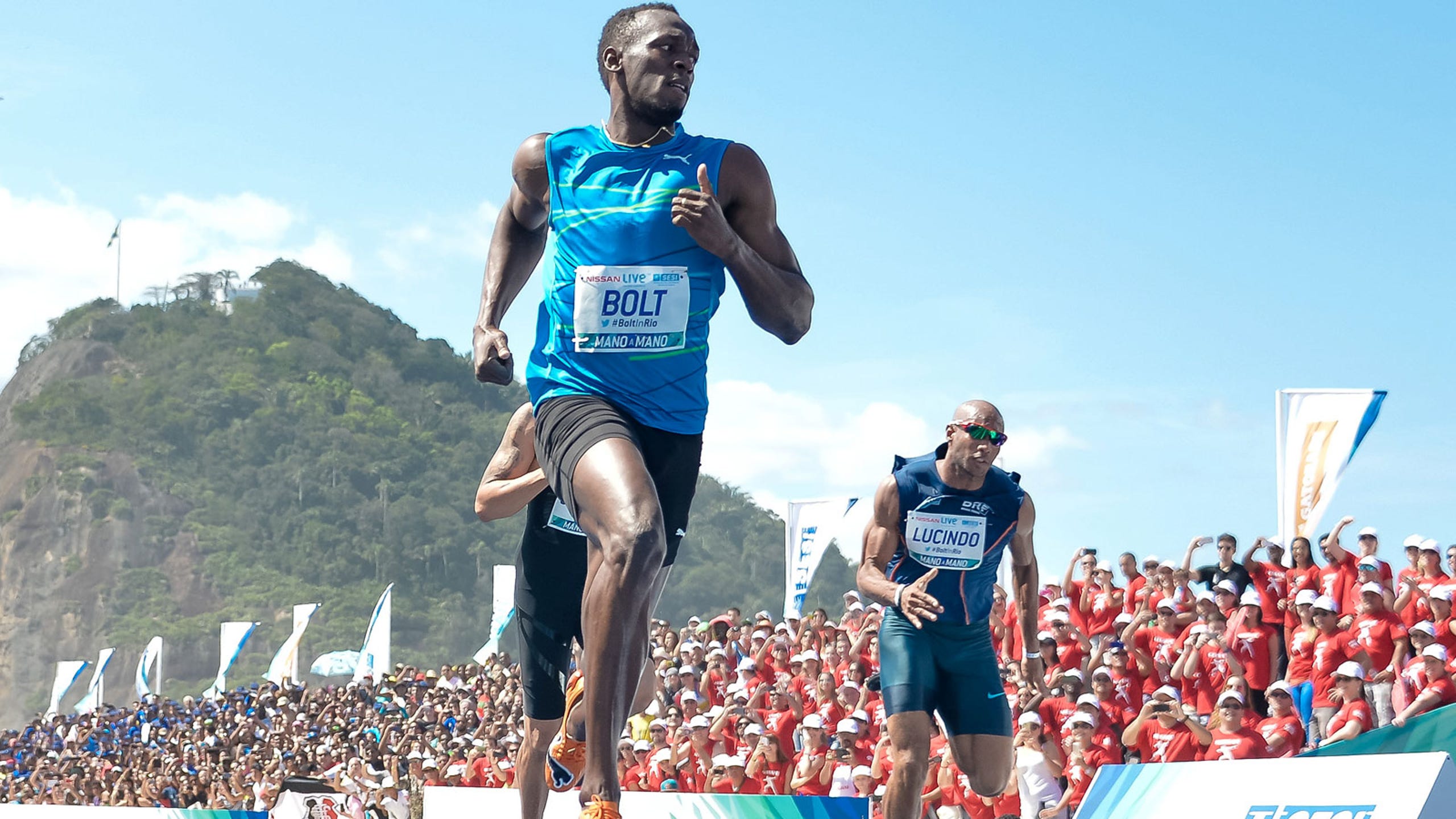 Usain Bolt aiming for unprecedented 'triple-triple' run at Rio 2016 Olympics
BY foxsports • February 11, 2015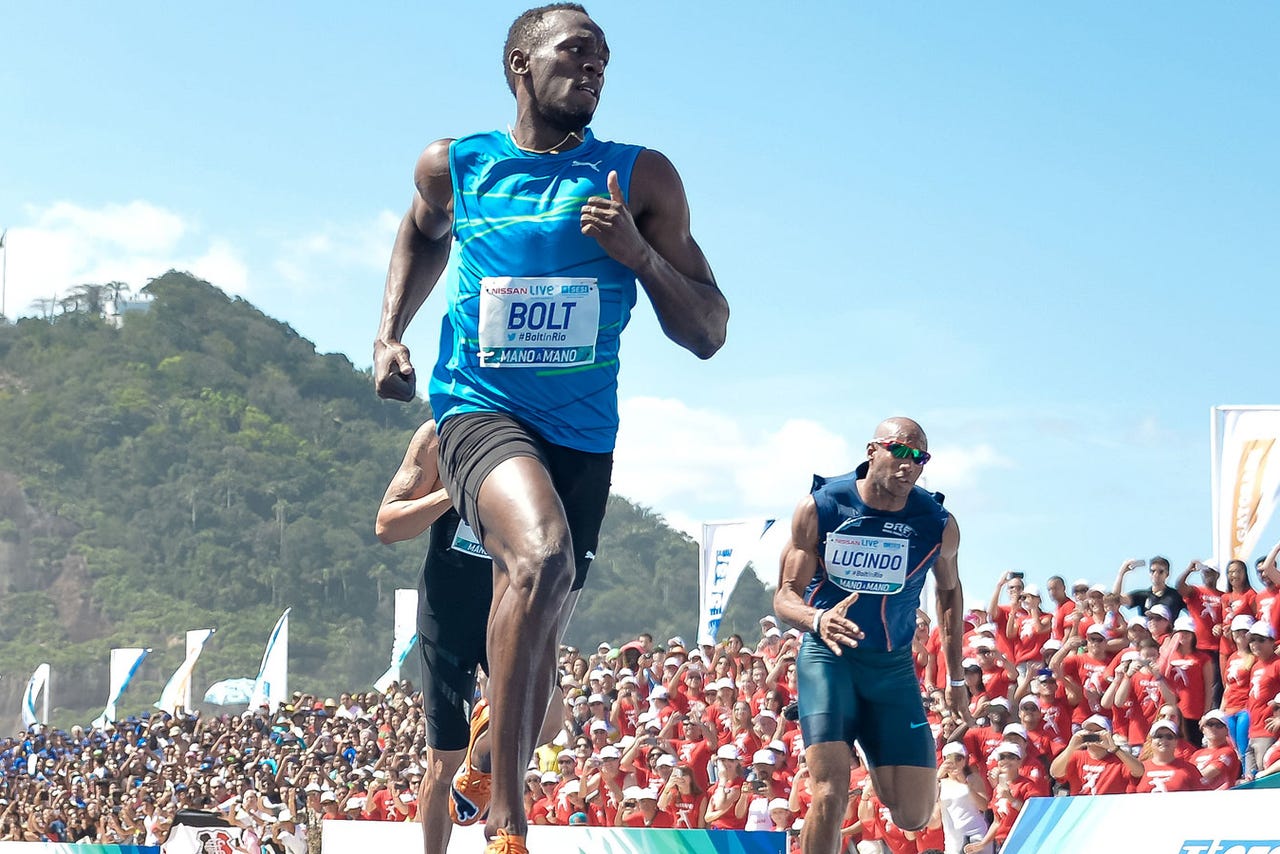 Track and field star Usain Bolt of Jamaica has unveiled his 2016 Rio Summer Olympics master plan. And of course, it's golden. 
The world's fastest man told the Wall Street Journal he was planning to run the 100m, 200m and 4 x 100m relay in Rio with the hopes of becoming the only person to win three consecutive Olympic gold medals in all three.
"The triple-triple," Bolt told the WSJ. "It's got a great sound to it, doesn't it?"
According to the WSJ article, the 28-year-old Bolt has cleared his diet of fast food and resolved to get more shut-eye as he begins his training in earnest to prepare himself for this unprecedented feat.
This strict regimen is not just to keep his sprinting game in check, but also to ensure he won't let down his fellow Jamaicans, who reportedly blast him for "being lazy and partying too much" if he doesn't cross the finish line first. 
Ultimately, Bolt, who still holds world records in both the 100 and 200m, realizes his run for Rio glory is about preserving his end game. 
"My coach says to me, 'I know you love winning and being in the competitions,'" he told the WSJ. "'But this needs to be about defining and protecting your legacy.'"
---