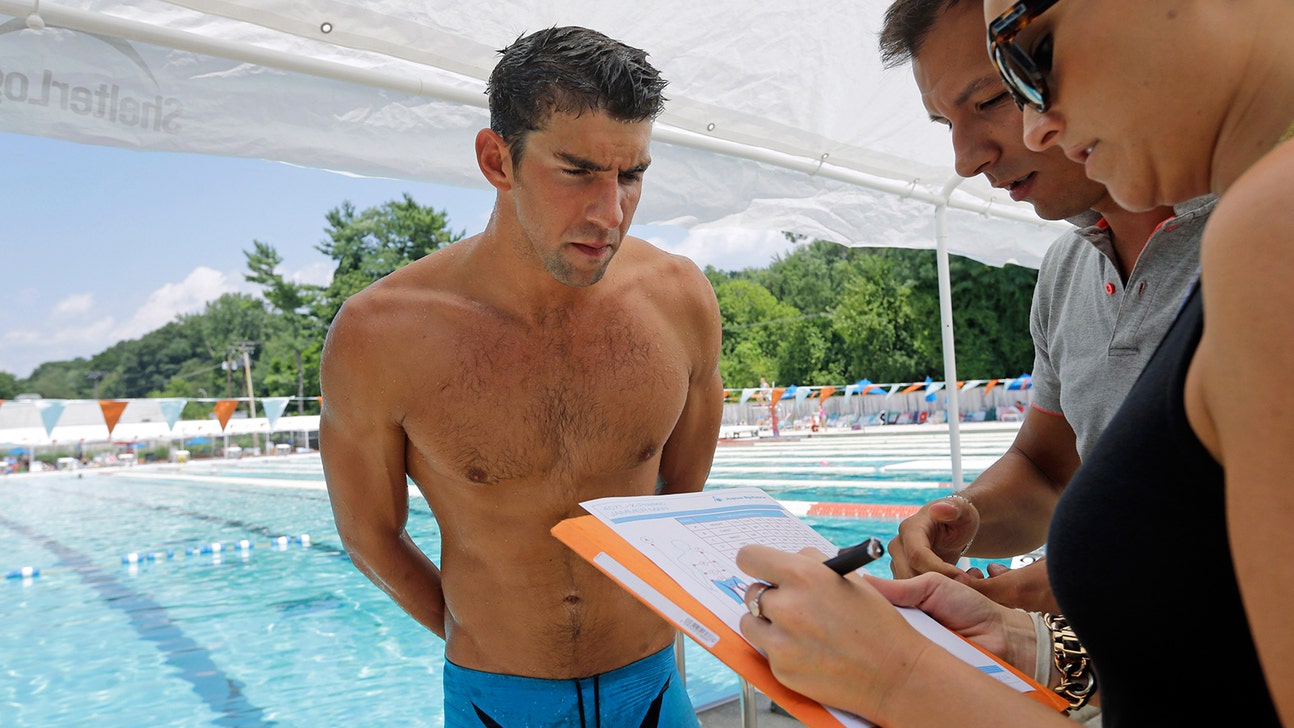 So long, Speedo: Michael Phelps signs with new swimsuit sponsor
Published
Aug. 5, 2014 3:32 p.m. ET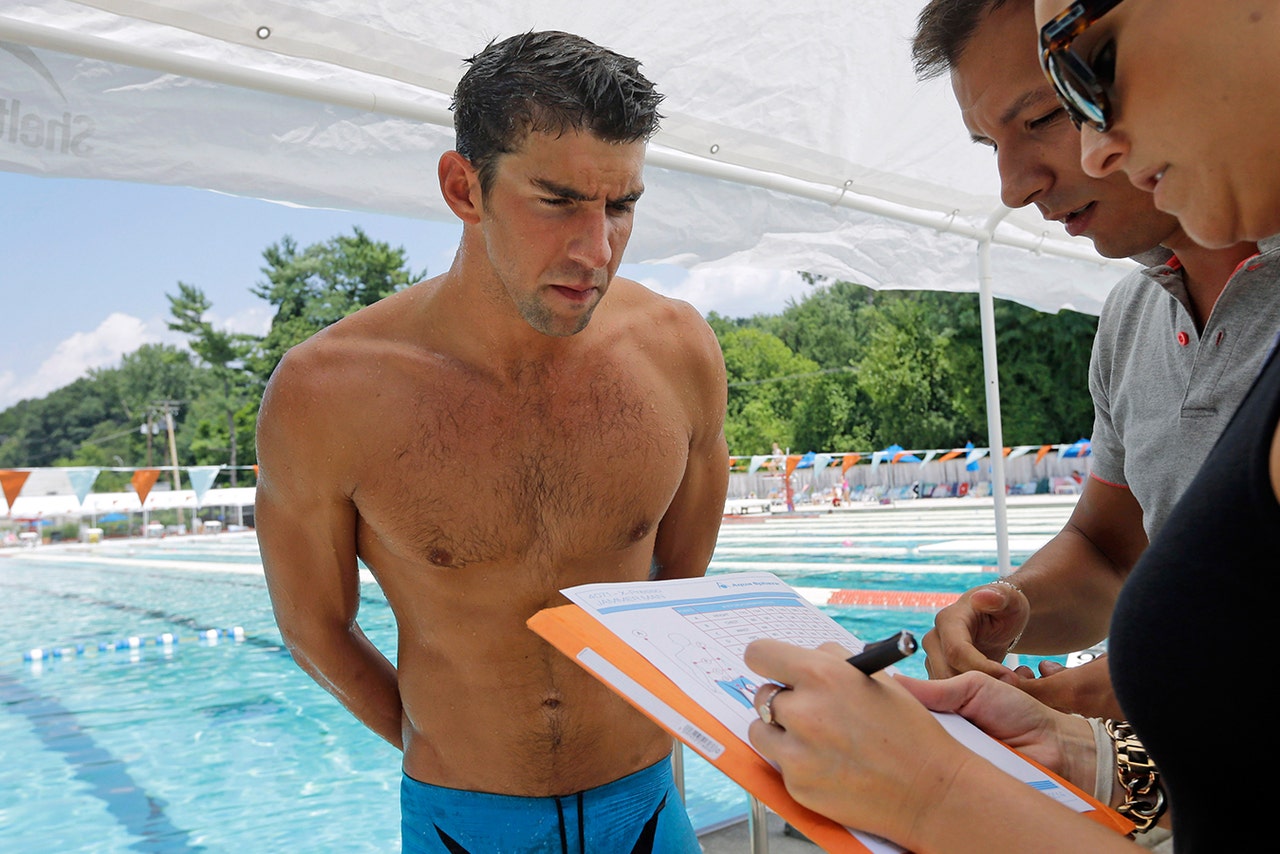 BALTIMORE -- Michael Phelps has been linked with Speedo throughout his swimming career, most notably collecting a $1 million bonus after he won a record eight gold medals at the Beijing Games.
Now, as he comes back from retirement, the most decorated athlete in Olympic history will have a different look.
Phelps announced Tuesday that he has signed a deal with Aqua Sphere, a company that has extensive experience with triathlons and recreational swimming but will be designing a racing suit for the first time.
"Throughout my career, I've been able to do a lot of things with Speedo. The relationship was great," Phelps told The Associated Press. "But we came to a point where we had an opportunity to really change the sport and grow the sport even more."
Terms of the contract were not released, but it runs through the 2020 Tokyo Olympics.
Phelps and his coach, Bob Bowman, will be working with Aqua Sphere on a line of products beyond racing suits, all carrying the swimmer's name. In addition to success in the pool, they hope the Phelps brand will lure more people into swimming and reduce the number of drowning deaths.
The deal is a huge coup for Aqua Sphere, which is now represented by the winningest athlete in Olympics history as it tries to carve out a niche alongside more established swimsuit companies such as Arena, Speedo and Tyr. But the deal carries some risk if Phelps doesn't win more gold at the Rio Games.
"This is similar to (Michael) Jordan in basketball. Of course, this is going to be good for the company at the moment," said Mark Sunderland, a textile engineer and strategist at Philadelphia University. "But you have to move past what's good for the company right now. What is the long-term relationship? How will that relationship affect both parties long term?"
Phelps had been sponsored by Speedo since he was 16, and starred at Beijing in a high-tech suit the company designed with help from NASA. The deal ran out at the end of last year.
"We'll always be associated with Michael's success, and Michael will always be associated with us. It's kind of like the Packers and Brett Favre," Jim Gerson, the president of Speedo North American, told the AP. "We had a great run, but this is a new chapter for Michael. We only wish him the best."
After receiving offers from all the major companies, the 29-year-old was intrigued by the idea of going with a firm that would give him and Bowman substantial input into the design of everything from racing suits to gear that could be used at the grass-roots level.
"It's all hand-in-hand with not only my goal to grow the sport of swimming, but to help kids live healthy and active lifestyles and learn to swim," Phelps said.
Phelps has made no commitment to swimming past Rio in two years, though both sides insist this is a long-term relationship that will carry on beyond his time in the water.
Jason Sullivan, managing director at ad agency Publicis Seattle, has worked on campaigns for Dwyane Wade, Charles Barkley, ESPN and Nike. He said the Phelps deal is part of a growing trend in which athletes want to have a more control over the products they endorse.
"His role in the design portion of it is the real coup," Sullivan said. "This really is an opportunity to leave his mark, to change the sports he's given so much to."
Don Rockwell, the CEO of Aqua Sphere, said his company began talking with Phelps' representatives after learning the deal with Speedo was ending. At the time, they weren't sure he would actually return as a competitor. Of course, there were no complaints when he announced his return in April.
Now Aqua Sphere will have one of its suits on a swimmer with 18 gold medals and 22 medals overall.
"This is a big opportunity for us," Rockwell said.
Under FINA guidelines, any new suits must be approved by the governing body and can be worn in competition starting Jan. 1. Even with that relatively short time frame, Aqua Sphere is confident about designing a suit that Phelps will be comfortable in and allows him to go just as fast as he would in the Arena suit he's been wearing since returning to competition.
"To be able to partner with the foremost experts, with the best competitive swimmer of all time and one of the most technical swim coaches to help us in that process, that alleviates any sort of pressure in terms of developing this new product," said Todd Mitchell, who manages the swim business line for Aqua Sphere.
Last week in Baltimore, Phelps and Bowman held their first extensive talks with Aqua Sphere's designers, providing feedback on a suit that is merely a prototype at the moment. Phelps said the initial tests were encouraging, and he plans to wear an Aqua Sphere cap and goggles at the U.S. national championships in Irvine, California this week, the most important meet yet in his comeback.
"It's really exciting for us to actually be able to create some things, whereas normally it's just something where we pick it out and use it," Bowman said. "Now, we can tailor and make some things to the way we'd like swimming to go, the things that we think are important."
---