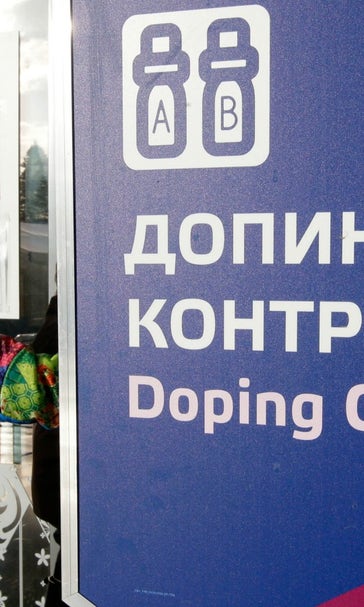 Report: Russia cheated on doping tests during Sochi Olympics
May 12, 2016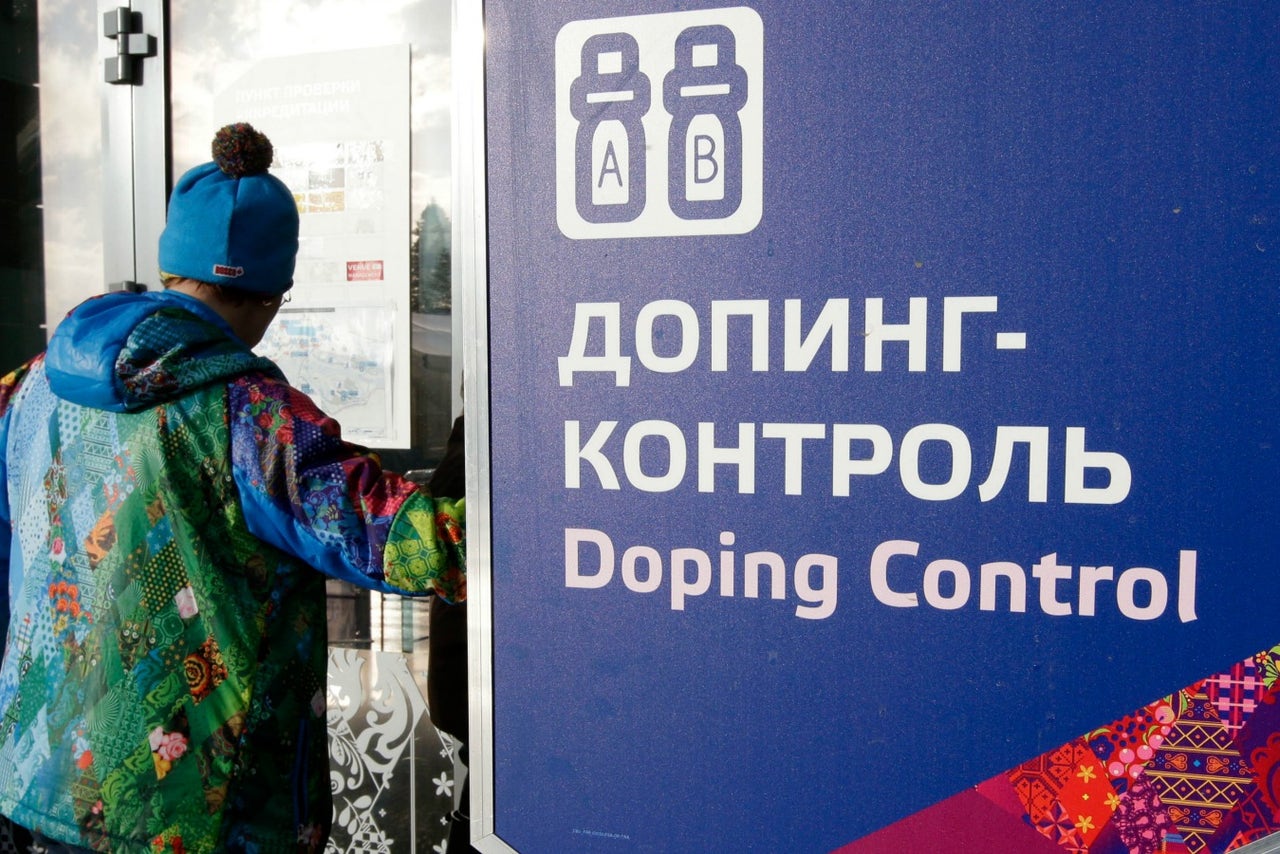 Russian officials took clean urine from athletes months before the Sochi Olympics, and used soda containers and baby bottles passed through a hole in the wall of a testing lab to evade doping tests, the former head of Russian's anti-doping laboratory told The New York Times.
Grigory Rodchenkov now in California and working with a filmmaker on a documentary gave the newspaper details of the elaborate scheme, which he said involved dozens of Russian athletes and officials and replaced tainted samples for at least three gold medalists.
The International Olympic Committee called Thursday's report "very worrying," saying Olympic officials would work with the World Anti-Doping Agency to investigate.
Russia's track team is currently banned from international competition over doping allegations, and the sport's governing body will decide next month whether the team should be allowed to compete in Rio.
Rodchenkov's details add more evidence that the Russian government was deeply involved in attempts to cheat and cover up the doping.
He told the newspaper he was ordered to replace athletes' tainted samples with clean urine so that they would not fail drug tests. At night, when the laboratory in Sochi was not under observation, he said he passed tainted samples through a concealed hole in the wall to a man he believed to be an employee of the Russian security services.
The supposedly tamper-proof bottles were allegedly opened, filled with clean urine supplied by the athletes months before, and replaced. Samples are supposed to be anonymous during testing, but Rodchenkov said that athletes took pictures of their doping forms so that the containers could be identified later.
The operation worked "like a Swiss watch," Rodchenkov told the newspaper.
The newspaper named three Russian athletes — veteran bobsledder Alexander Zubkov, cross-country skier Alexander Legkov and skeleton racer Alexander Tretiakov — who won four gold medals in Sochi, saying their names were listed on a spreadsheet of cheaters Rodchenkov provided. The spreadsheet was not published and The Associated Press could not verify it.
Sports Minister Vitaly Mutko defended the Russian athletes.
"They are outstanding athletes and the accusations are absurd," Mutko told the state Tass news agency. "The accusations against them are absolutely groundless. We will study this article and will decide how to react."
Rodchenkov also claimed he provided some athletes with a cocktail of steroids mixed with liquor, using Scotch whisky for men and vermouth for women.
"These allegations are very detailed and very worrying and we ask the World Anti-Doping Agency to investigate immediately," the IOC said in a statement. "Based on the findings of a WADA inquiry the IOC will not hesitate to act with is usual policy of zero tolerance for doping and defending the clean athletes."
The IOC's medical director Dr. Richard Budgett told The Associated Press earlier Thursday , prior to the publication of the story, that the IOC was considering retesting samples from the Sochi Olympics. But according to Rodchenkov, the tainted urine was flushed down the toilet after it was replaced.
After a World Anti-Doping Agency commission accused Rodchenkov of a role in a separate doping cover-up in track and field in a report published in November, he resigned and moved to the U.S. Documentary filmmaker Bryan Fogel arranged his interviews with the newspaper.
Calls to two numbers for Rodchenkov were not answered Thursday.
Two former executives from the Russian national anti-doping agency, Nikita Kamayev and Vyacheslav Sinev, died within the space of two weeks in February. The agency said the 52-year-old Kamayev had died of a heart attack after skiing, and did not elaborate on the cause of death for Sinev, 58. The agency had been accused by WADA in November of covering up doping.
On Wednesday, Mutko had told Tass that Russian sports were under an "information attack" from Western media, without explicitly referring to a specific story. "Actually there is nothing to back all of this up. No facts," he said.
---
---