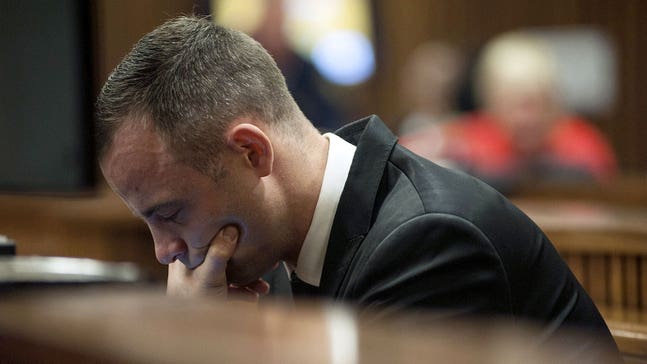 Pistorius denies he made 'sinister' remark to Steenkamp friend
Published
May. 6, 2014 9:55 a.m. ET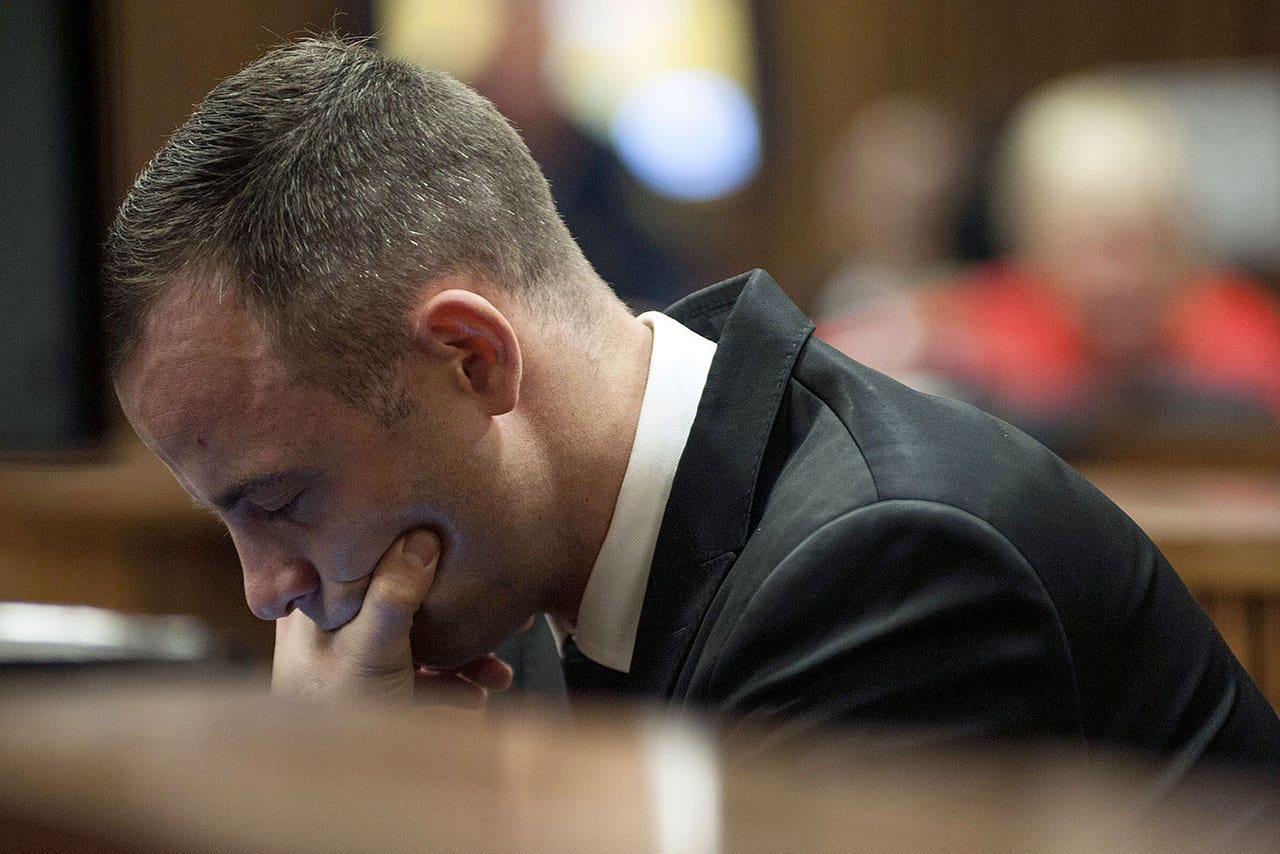 Oscar Pistorius was accused of making a "sinister" comment to a friend of Reeva Steenkamp in the courtroom Tuesday after his murder trial was adjourned for the day. Pistorius denied the allegation.
A lawyer for Kim Myers, who was close to Steenkamp, said Pistorius approached Myers in the Pretoria courtroom and said to her "How can you sleep at night?"
Lawyer Ian Levitt told The Associated Press that Myers said Pistorius made the remark in a "very sinister way."
Steenkamp, whom Pistorius shot and killed last year, lived with the Myers family and they say they were her second family.
"My client views this unwelcome approach as extremely disturbing and I have been in communication with the national prosecuting authorities," Levitt said in a later statement.
He told the AP that Myers was "shocked" and did not know what the remark referred to.
"It's important to confirm this. It was in front of witnesses. Journalists have witnessed this," Levitt said. A reporter also alleges that he overheard the double-amputee Olympian making the comment to Myers.
Members of the Myers family have been present for much of Pistorius' murder trial, sitting on a wooden bench reserved for friends and family just feet away from Pistorius.
Pistorius told reporters in the courtroom that he did not make the comment and hadn't spoken to members of the Myers family for weeks. His lawyer, Brian Webber, said Pistorius also told him that the allegation was untrue.
"I've asked the client and he denies that he said it," Webber told The AP.
Pistorius is charged with premeditated murder for shooting Steenkamp through a toilet cubicle door on Feb. 14, 2013. He pleaded not guilty and says he shot his girlfriend by mistake after thinking she was an intruder in his home. Prosecutors say they fought before the famed athlete killed her intentionally. 
---